What you can expect from The Fed Up Foodie
I love flavor, how about you? Most of my recipes will be bursting with flavorful ingredients. I have a passion for lemon and garlic, so don't be surprised if you find more than one or two recipes utilizing these. My recipes are made from organic, wholesome ingredients whenever possible. Life is just straight out boring though if dessert isn't involved. To keep things interesting, you will find sinfully decadent desserts also. Rest assured that I am very cautious when creating my recipes. I try extremely hard to create recipes using only 'real food' ingredients. In addition to my creations, every once in awhile you will find cherished recipes from those closest to me.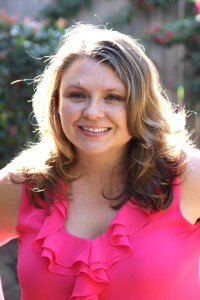 About The Fed Up Foodie:
Welcome to my little corner of the internet! My name is Heather and I live in sunny San Diego county. I hope to take you on a journey that inspires you with flavor filled recipes. I believe food should be soul satisfying while helping you to feel like the best version of yourself. I joke often that I am a walking oxymoron because I love nutrition and I love to eat. This makes me very sensitive to balancing the nutritionally dense meal with the "just give me the fork and let me dive in" feeling.
I come from a family where food was a significant part of our foundation. My mom had a huge love of cooking and creating meals. It is how she expressed love to us on a daily basis and I learned well from her. At the time of her passing she had hundreds and hundreds of cookbooks, hand written recipes and clippings from newspapers and magazines. Fast forward to the present and it's no surprise where my love of food sprung from.
I feel as though every stage of my life so far has led me to this point of blogging. I started my working career in the grocery industry becoming very familiar with food products and baked goods. While working there, photography captured my eye. If I wasn't on the clock, a camera was in my hand. At that time photographing children with their big beautiful sparkly eyes, was my passion. Never would I have dreamed that would lead me to food photography.
Prior to taking the leap of faith to start my blogging career I spent 9 and 1/2 years working as a weight loss counselor. Working so closely with my clients in addition to my own struggles, has given me a profound understanding of the psychology of food and behavior modification.
During the years of working in the weight loss industry, my husband would often tease me that my nose was constantly buried in my smart phone. I was researching nutrition and health related issues. Food activists such as Foodbabe and Robyn O'Brien, and the passing of my mom, ignited a fire in me. Our food system had become corrupt and we were none the wiser up until a few years ago. Our foods had become chemically ridden and nutrition levels have dropped. Our country's obesity rates have skyrocketed and we are becoming sicker and sicker.
This is where The Fed Up Foodie begins. If I can help one person on a path towards a healthier life with flavorful, highly nutritionally dense meals, I have done well. Hopefully along the way I inspire a meal for your dinner table.