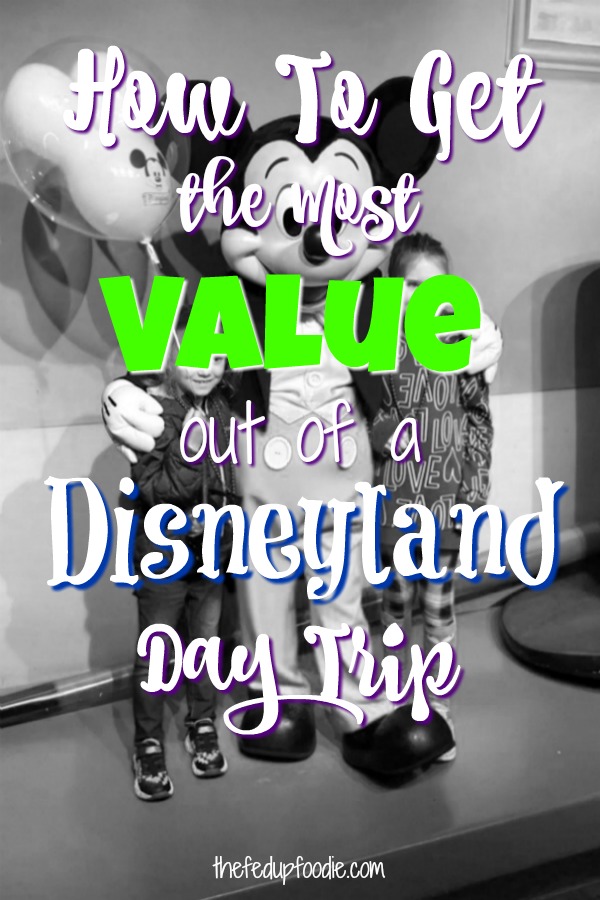 Doing a Disneyland day trip can be an awesome experience for both kids and adults. The trick is having the right game plan. As a native Southern Californian who has been to Disneyland about 18 bazillion times, here are my best tips for having the most enjoyable time with just one day.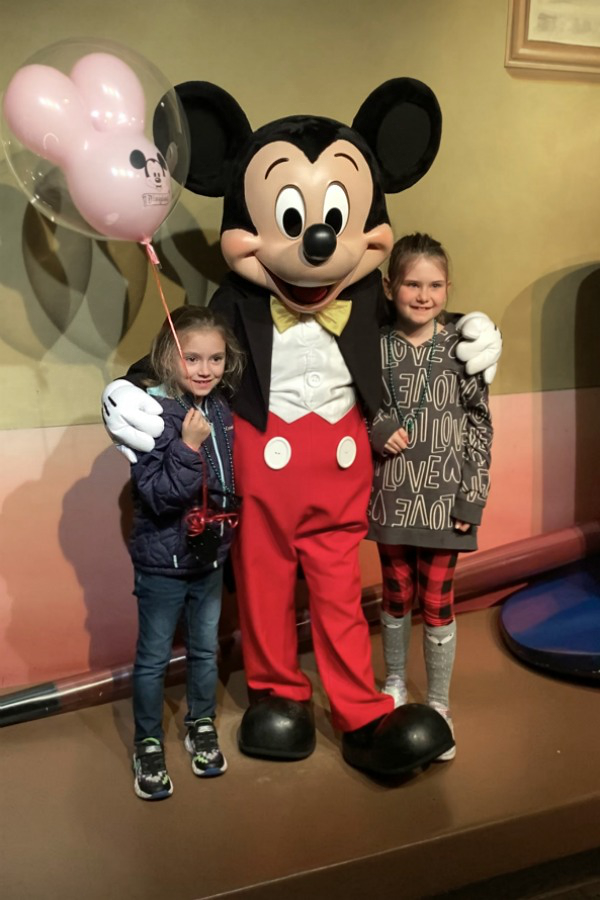 This post may contain affiliate links which I earn a small portion in sales if a purchase is made. Rest assured though, it is never at any additional cost to you.
Best Day To Go To Disneyland
If you only have one day to spend at Disneyland, the last thing you want to do is fight crowds. Over the years of going to The Happiest Place On Earth, the best times had by everyone have always been when the crowds were minimal. The tool that I have used without fail since the 1990's to help choose the best day to go is this Disneyland Crowd Forecast Calendar. Within just minutes you can narrow down the time when the crowds will be much more tolerable.
Pro Tip: If you choose the least crowded time in the middle of the week please note that many of the shows and special events will not be available. However, easy accessibility to the rides makes it all worthwhile.
What To Wear To Disneyland
Believe it or not, Southern California can be fairly chilly in the winter and scorching during the summer months. However, Anaheim has fairly moderate temperatures most of the year. Your best bet is to layer clothes in both winter and summer as summer nights can have a nip in the air. Also, don't forget to wear comfortable walking shoes.
For the winter, jeans with a short sleeve top and a heavy duty sweatshirt or light jacket should work.
In the summertime you will want to dress lighter as temperatures can be rather high, but be sure to pack a sweatshirt as nighttimes and early mornings can be chilly.
Pro Tip: Unless you have a very young child, it is so much easier to get on off the rides when your kiddos where pants rather than dressing up in Disney costumes.
What To Bring For a Disneyland Day Trip
#1 most important thing is to not forget is your tickets.
If traveling with children, regardless of the age, it is never a bad idea to bring a change of clothes. There is a pretty good chance that you will get wet on Pirates of the Caribbean and getting soaked is a high possibility on Splash Mountain. There is nothing worse than having young ones who beg to go on Splash Mountain and then are miserable the rest of the day. (see section below about renting a locker)
For anyone who has a bit of a drive to get to Disneyland, it is never a bad idea to pack snacks and drinks both for the car ride there and back. This is one of my favorite bars for adults and my nieces love this bar. Other snack ideas are nuts, trail mix, fruit, popcorn, peanut butter and jelly sandwiches, peanut butter pretzels and Annies Snack Packs are always a hit.
Sunglasses are always helpful in Southern California.
For anyone who is sensitive to the sun, a sun visor or hat can be extremely helpful.
Sunscreen for warmer months.
For women, a small purse that you can wrap around your core is a helpful way to carry the necessities for in the park.
Tylenol, Advil or aspirin in case headaches pop up.
A good quality water bottle that you wouldn't be heart broken if you lost can save you a ton of money. There are water stations through out the park where you can fill your bottle up.
Ziplock bags for keeping cell phones dry on water rides or anything else you don't want to get wet.
Autograph book and a small children's bag to hold it. However, when I took my nieces I didn't even tell them about this as an option because I wanted minimal items to have to wrangle getting on and off the rides.
Blankets for the car ride there and back.
Can you bring food into Disneyland?
Disneyland does allow you to bring food and beverages into the park. However, beverages and food can not be in glass containers and food should not need to be reheated. If on a budget, this can be a great way to keep costs down. Anything you would pack for your children's lunch would work perfect for a day at Disney.
Pro Tip: Gone are the days where you can easily run out and grab your packed lunch from the car. To get to your car you have to take a tram back to where it is parked. There is time waiting for the tram, the hike back to the car and then the tram ride back to the park. If packing a lunch, it is best to bring the lunch into the park and rent a locker for the day.
Disneyland Entrance
Parking
Disneyland has recently opened an additional parking structure directly across from Mickey & Friends Parking named Pixar Pals Parking Structure. The same tram serves both of these parking structures.
The other option for parking is Toy Story Parking Area that is a parking lot.
My personal preference is either Mickey & Friends or Pixar Pals parking garage. If aiming towards an early arrival to the park, follow the earliest opening time for either garage. Since they are directly next to each other, the staff will guide you to the open garage.
Security
You now go through security after parking and before entering the tram. Because of this, it does take a little longer to enter the tram so plan accordingly. The best way to get through security quickly is to get there early and be prepared. Have your bags ready for security agents to look through and take items out of your pockets ahead of time.
Disneyland Lockers
Renting a locker for a Disneyland Day Trip is not only convenient, it also is affordable. It is perfect for storing a change of clothes, packed lunches and anything you don't want to carry all throughout the park. There are 2 locker sizes available on Main Street within Disneyland and many more sizes in between the 2 parks (at the entrance of both parks).
I rented the smallest locker on Main Street for $7 and it was the perfect size for holding the change of clothes and smaller things we brought for the day.
Disneyland Itinerary for a Disneyland Day Trip
Disneyland App
Before the big D day, I highly recommend to download the Disneyland app to your smart phone and spend a little time familiarizing yourself with it and the Disneyland map on the app. Knowing where each of the lands are and the types of food offered at the different restaurants can help streamline your itinerary. As an example, my nieces love pancakes. Since the Peter Pan Ride in Fantasyland is one of the most popular rides at Disneyland, we rode it first. Afterwards we hit up the Red Rose Tavern for breakfast, also in Fantasyland. The app helped me to narrow down this game plan before we even got there.
Here are additional ways to use the app to help you get the most value out of your day trip:
Find where and what characters are available for that day.
Locate the nearest restroom.
See the wait time for all the ride attractions.
Plan which shows, parades and events your party wants to attend.
See all available tours and events and have instant access to scheduling them.
Order and pay for food for quick and easy meal times.
Locate shops and the types of merchandise sold at each shop.
See all hotels surrounding the park and have easy access to booking.
Allows you to reserve dining.
Purchase MaxPass.
Last but not least, holds your tickets.
Which Attractions First
The best times to ride the more popular rides is either within the first few hours of the park opening, during the bigger shows and events, later in the day or with a Fast Pass. Which attractions to ride first often boils down to your party's preferences. Here are my top suggestions for which attractions to ride first when the park first opens.
Peter Pan Flight in Fantasyland as it doesn't have a FastPass.
Dumbo the Flying Elephant as it is often fairly crowded.
Pirates of the Caribbean is a super fun way to get int the spirit of Disneyland.
Is MaxPass Worth It?
Yes for the simple fact that you can choose your next FastPass from the convenience of the mobil app without having to walk across the park and stand in line to get the pass.
The times it may not be worth the extra money is on slower days or if traveling with little ones who are easily sacred on rides. It took a good majority of the day for the littlest one in our group to work up the nerve for Space Mountain. We were working on her time frame and because of this I was glad that I didn't spend the extra money on MaxPass.
Best Tips For One Day Disneyland Trip With Kids
Buy your tickets ahead of time. This will save time not having to stand in line to purchase the tickets.
Go to bed early the night before and have clothes and bags ready to go.
Talk to kiddos in advance about what they are most excited about and what they want to see.
Measure little ones ahead of time and compare their heights to Disneyland's height requirements. This can help prepare them ahead of time to lessen the disappointment if they are not tall enough.
When you arrive to the park see what characters are available and let the kids pick their top 2 choices.
Plan rides around character visits.
Decide ahead of time with the kids what food sounds best and plan using the app. An example of this, both girls love pancakes and since we hit up Fantasyland first we ate at the Rose Tavern in Fantasyland for breakfast.
Believe it or not, it does rain heavily in Southern California from time to time and if done correctly, it can be an incredibly fun day. The crowds on rainy days are absolultey at a minimal, making it extremely easy to quickly get through rides. The best tip I have for rainy days at Disneyland is to plan ahead. If you are going during the rainy season (February is our rainiest month) make sure to plan accordingly. Purchasing these ahead of time will save you loads of money rather purchasing them at the park.