How does Santa keep his energy up delivering all those packages? He does it with these Santa's Wish List Cookies. A chocolate chip oatmeal cookie with a little extra nutrition to keep the Jolly in Old Saint Nick.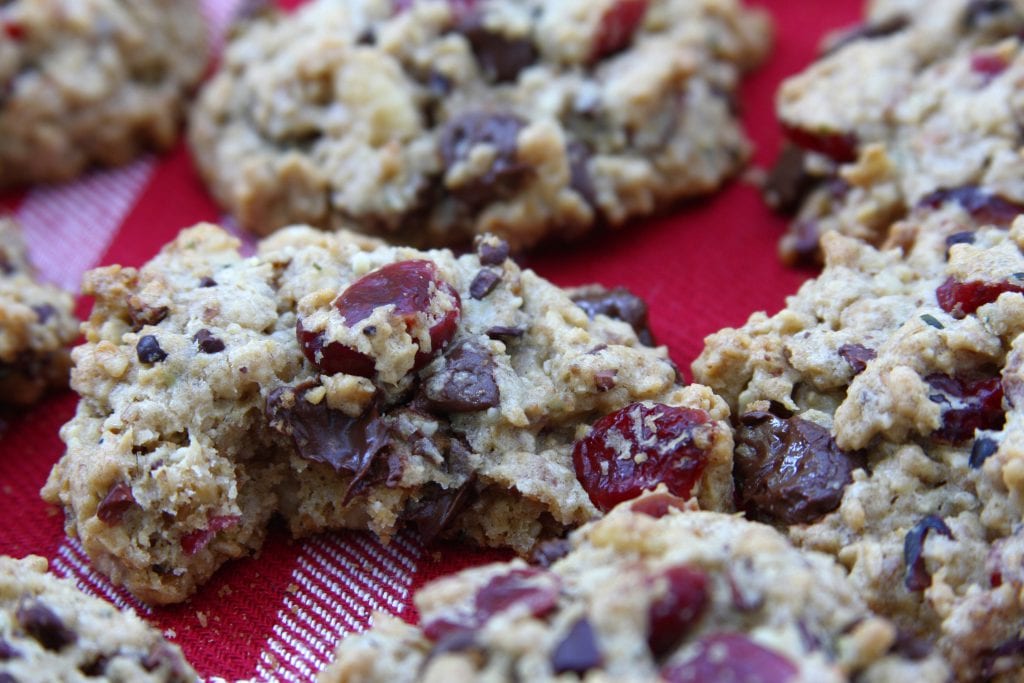 This post may contain affiliate links which I earn a small portion in sales if a purchase is made. Rest assured though, it is never at any additional cost to you.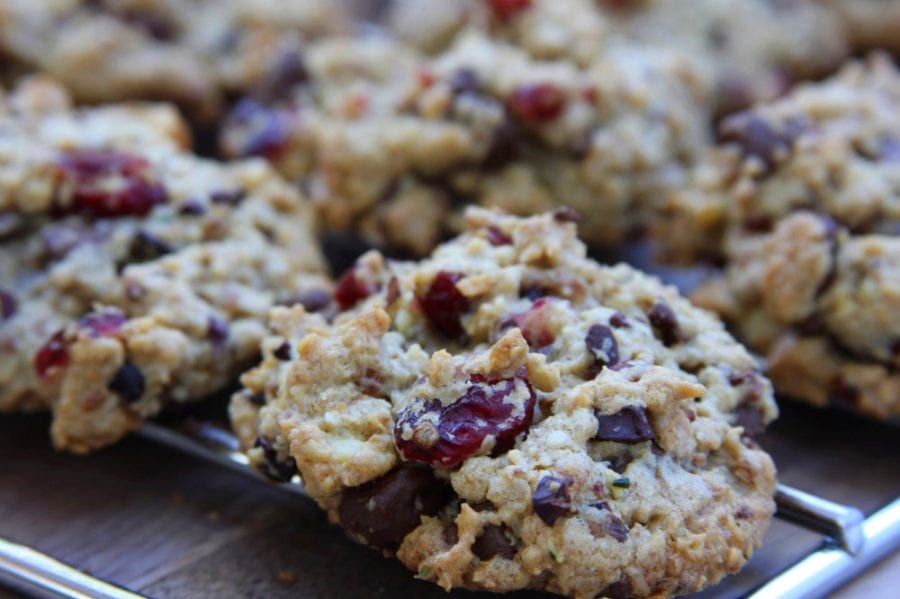 Here it comes, that time of year where eating becomes our national past time. A cookie or two for breakfast with my coffee as I run out the door. Got to try that piece of fudge that Mrs. Get Everyone Fat made for the work potluck. A piece of gingerbread sounds awfully good come late afternoon. Even the best of us partake a little more than we would like with all the Holly Jolliness that surrounds us. After awhile of eating like this along with the holiday stress, it is so easy to start to feel run down. That is why I love these Santa's Wish List cookies. They are as sweet and yummy as any traditional Christmas cookie but have that extra layer of nutrition packed in. This is the cookie that Santa wishes for to keep his energy up.
This cookie recipe has been cherished by my family for longer than I can keep track. I am not quite sure where it originated from to give credit for the base of the recipe. What I can tell you is between the versatility of this Santa's Wish List Cookie and how tasty it is, this will be a go to cookie time and time again.
So what makes these cookies so special? I am so glad you asked. We all know what a superstar oatmeal is with its high fiber content and these cookies pack in a hefty amount of oatmeal. I used grass fed organic butter for this recipe and as I am sure you are learning, I have a love affair with the benefits that organic grass fed butter can provide. Check out Authority Nutrition's article for a articulately written summary about my beloved grass fed butter. Dried cranberries can sneak in a few more antioxidants into your day. The real superstars in my opinion are the Hemp Seeds and Cacao Nibs that I added to the recipe.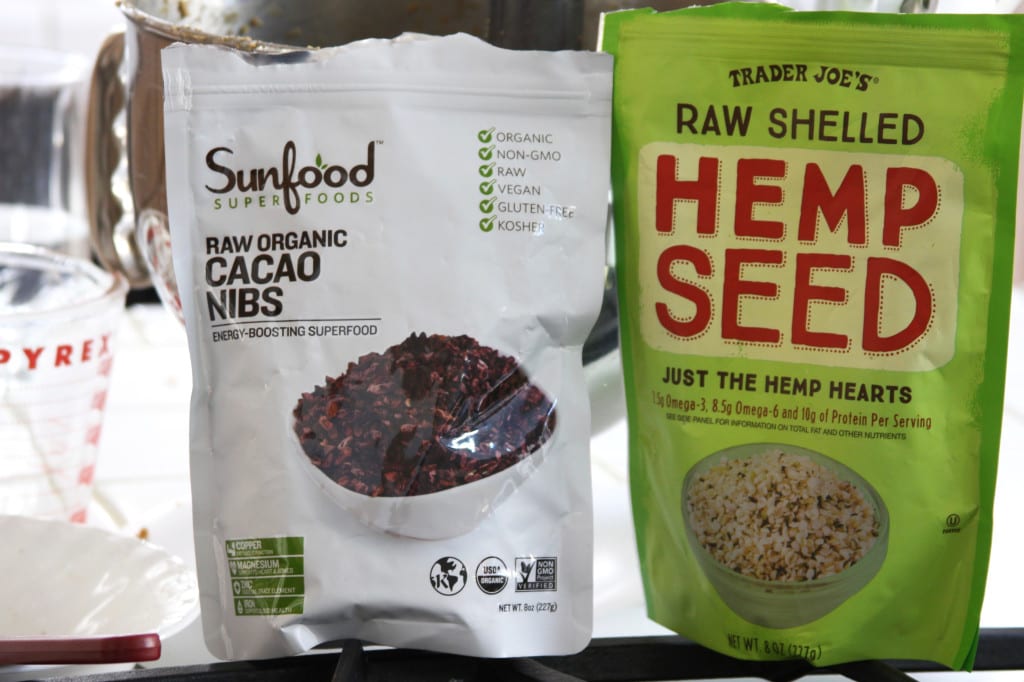 I hear the jokes starting already. I know, I know. Hemp seed sounds a little, what would you say? CRAZY. Let me reassure you though, you won't get a high from eating them. They are for nutritional purposes only. They are such a valuable food to add into your daily life with their balance of omega-3 to omega-6 fatty acids. I highly recommend checking out Dr Axe's article with a complete nutritional profile. As a side note, the secret to baking with hemp seeds to maintain all that wonderful nutrition is to not bake over 350℉. If you choose not to use the hemp seeds then do a full 2 cups walnuts instead.
The other superstar, cacao nibs, are a great source of magnesium, fiber and feel good naturally occurring chemicals. If you have never tried cacao nibs, they are like a cross between a coffee bean and chocolate, just not as sweet. They went wonderfully along side the chocolate chips in these Santa's Wish List Cookies. You still have the creamy sweetness of the chocolate chips with a lovely crunch of the nibs. Click here for another informative article on the benefits of cacao nibs.
PRO TIP: If you have never used or eaten cacao nibs then start slowly by adding in only 1/4 cup the first time. They do not have the sweetness that baking chocolate does and take a little while to grow accustomed to the taste. You will love the energy boost though.
So let the Holiday festivities begin. These Santa's Wish List Cookies will delight your taste buds while keeping your energy up.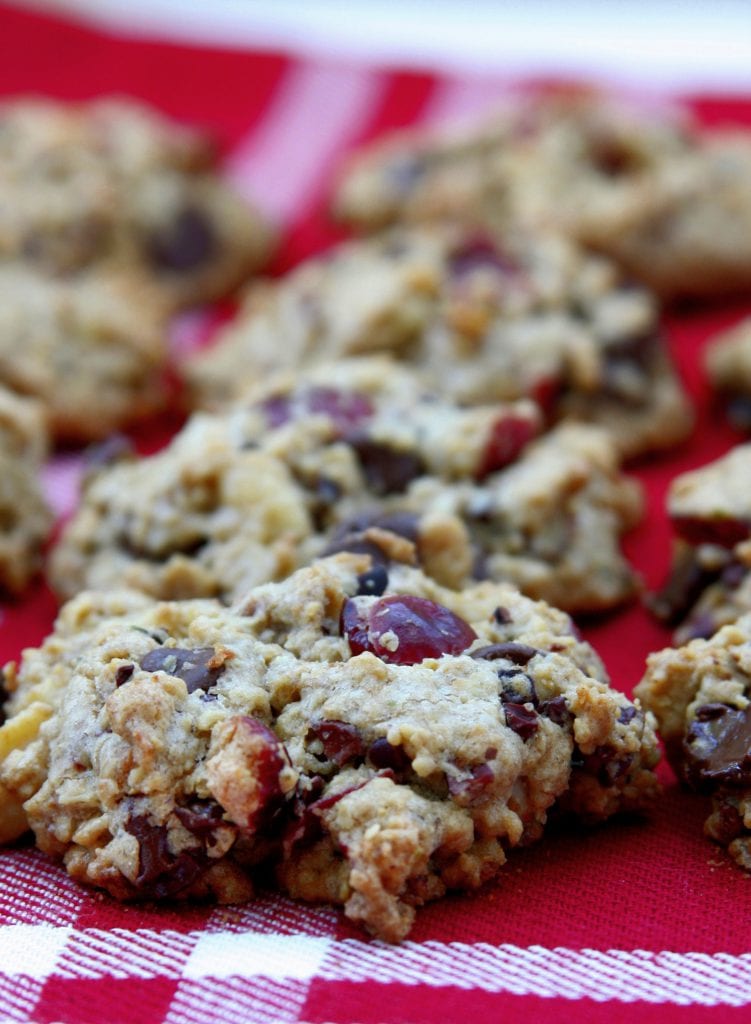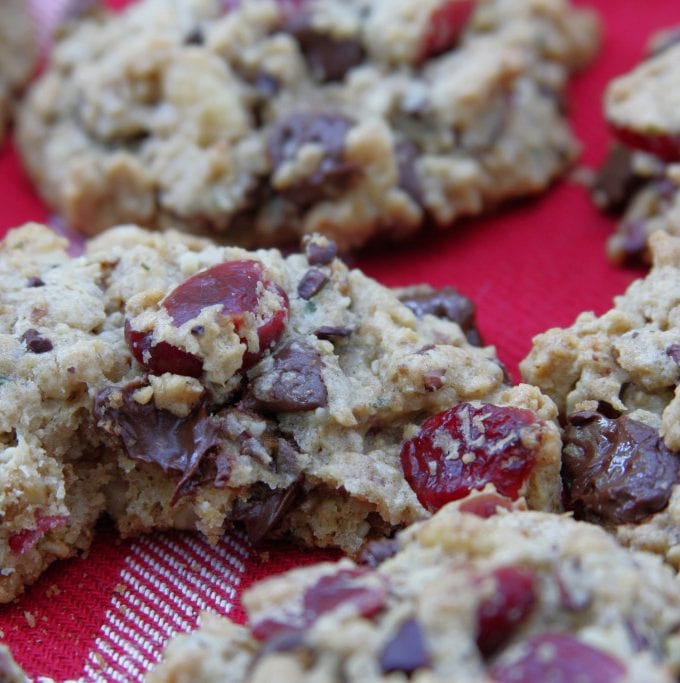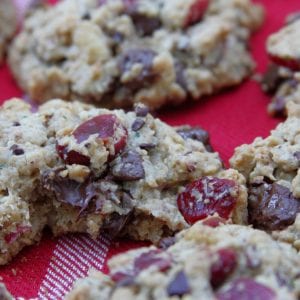 Santa's Wish List Cookies
A sweet treat for anytime of the year with extra nutrition. Santa uses this one for extra energy on Christmas Eve.
Print
Pin
Rate
Ingredients
3/4

cup

butter

1

cup

brown sugar

*packed

1

extra lg

egg

1/2

cup

granulated sugar

1/4

cup

water

1

tsp

vanilla

1

cup

all purpose flour

*sifted

1/2

tsp

sea salt

1/2

tsp

baking soda

*aluminum free

3

cups

oatmeal

*uncooked rolled oats

1 1/2

cup

walnuts

*lightly chopped

1/2

cup

hemp seeds

*optional

12

oz

package chocolate chips

1/2

cup

cacao nibs

*optional

1

cup

shredded coconut

1

cup

raisins

*or dates or dried cranberries
Instructions
Place butter into mixing bowl and cream. Add sugars, egg, water and vanilla, beat thoroughly. In a separate bowl sift flour, salt and baking soda. Add to butter mixture and mix well stopping to scrap down sides of the bowl halfway through. Blend in oats, chocolate chips, cacao nibs, walnuts and hemp seeds. Drop by tablespoon onto greased cookie sheet. Bake at 350℉ for 12-15 minutes.
Notes
*Please use as much organic ingredients as possible.
If eliminating hemp seeds, replace with an extra 1/2 cup of walnuts.
Nutrition
Calories:
269
kcal
|
Carbohydrates:
31
g
|
Protein:
4
g
|
Fat:
15
g
|
Saturated Fat:
7
g
|
Cholesterol:
14
mg
|
Sodium:
121
mg
|
Potassium:
108
mg
|
Fiber:
2
g
|
Sugar:
19
g
|
Vitamin A:
184
IU
|
Vitamin C:
1
mg
|
Calcium:
36
mg
|
Iron:
1
mg