Skinny Limoncello Sparklers are light, refreshing, antioxidant filled and incredibly tasty adult beverage perfect for hot summer days. These beautiful fruity drinks weigh in around 105 calories per drink allowing for all the summer fun without the guilt.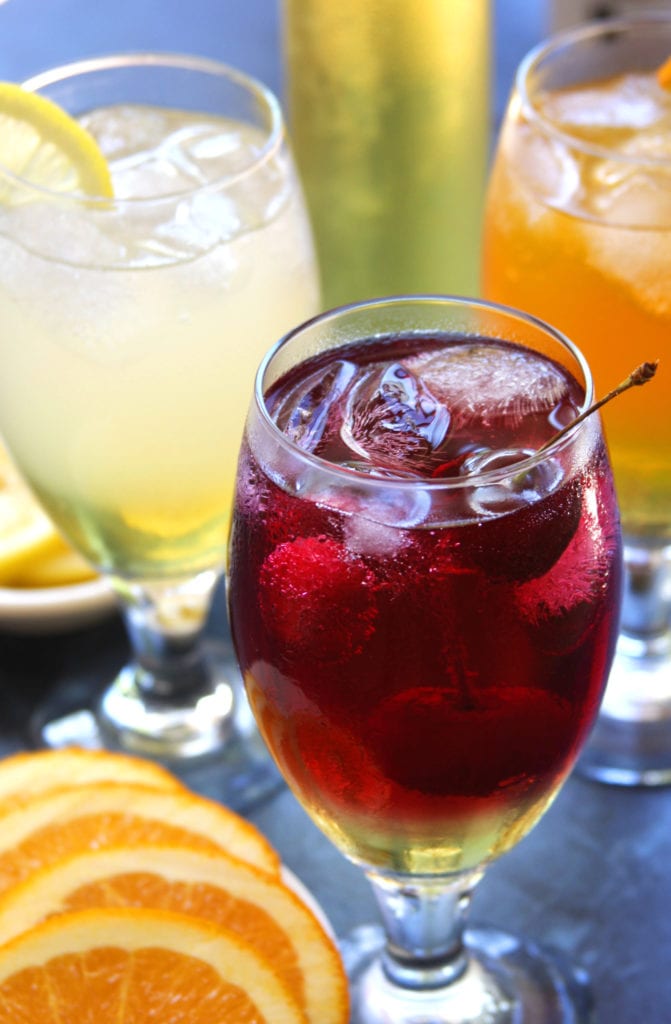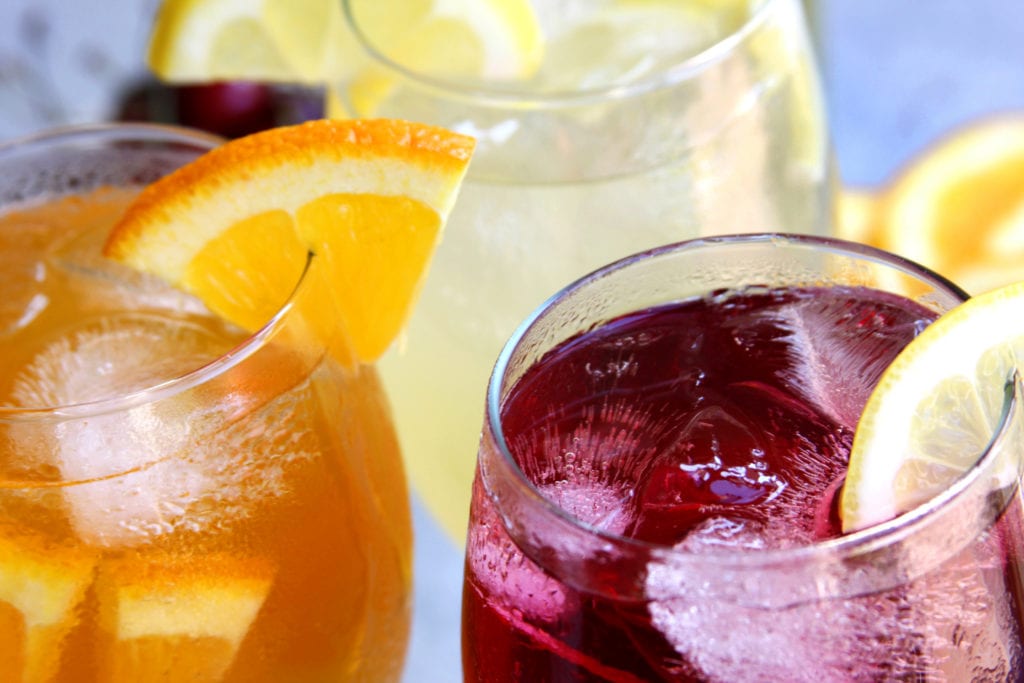 About a month ago I attended my first blogging conference. It was such a great experience for me on many different levels. I loved meeting and getting to know other like minded bloggers. Additionally the information I learned and the products I became familiar with was phenomenal. Of all the products, Bai Bubbles Sparkling Antioxidant Infusion was by far my favorite. After a long day of learning and socializing, Bai Bubbles was such a refreshing treat. I was struck by their fruity taste, light bubbly sweetness and how they are made of only "good for you stuff" like coffeefruit extract, vegetable juice and white tea extract. I also absolutely love that they are considered low glycemic due to being sweetened with erythritol and stevia extract. Having given up soda years ago I am thrilled that I now have a drink to turn to that fulfills the soda craving that hits every once in awhile. The best part of all, when it is time to enjoy an adult beverage they make these gorgeous and incredibly yummy Skinny Limoncello Sparklers.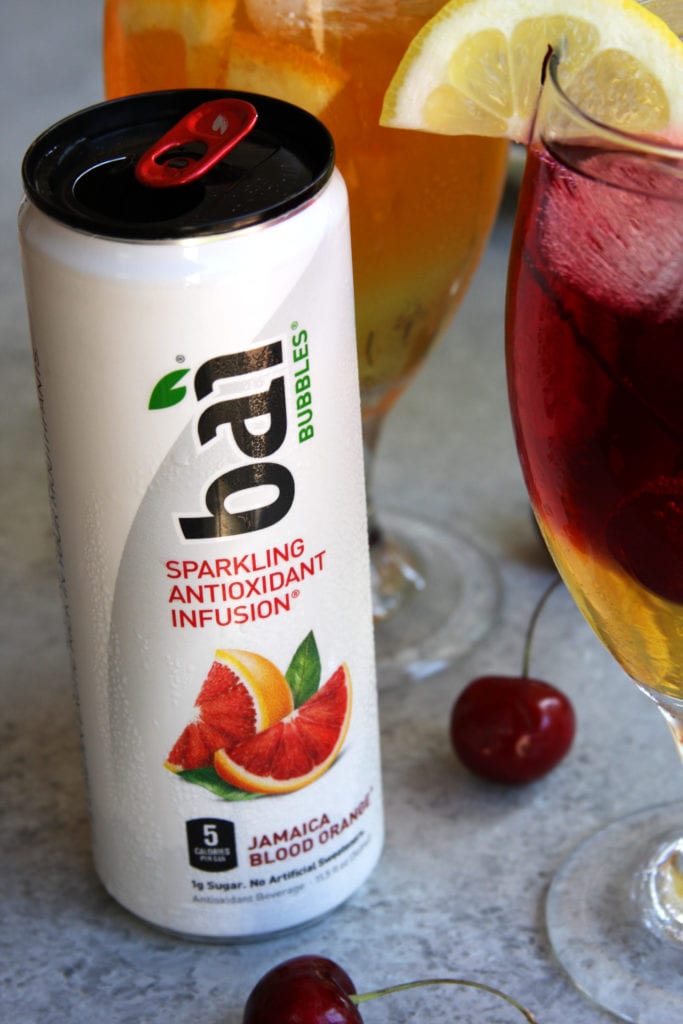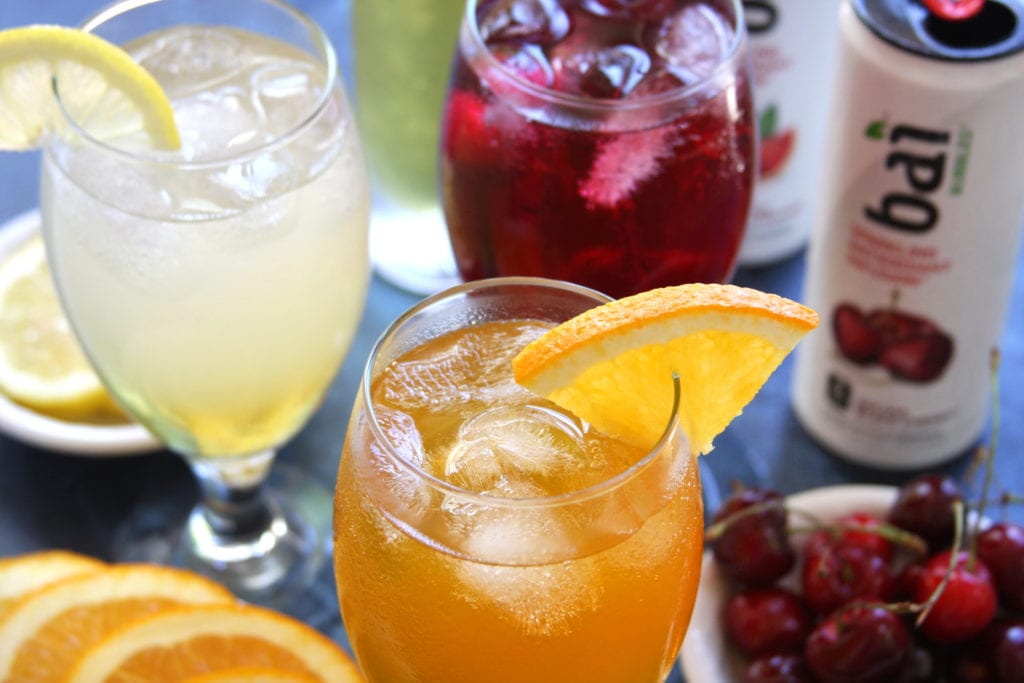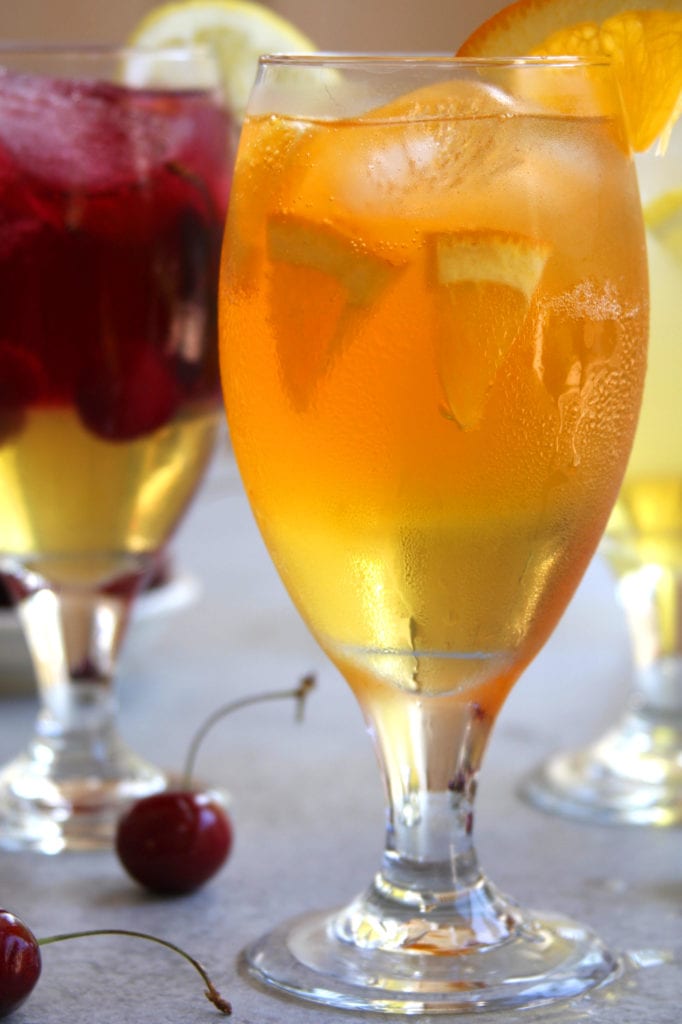 Tips about Skinny Limoncello Sparklers:
I made these gorgeous fruity drinks using my Homemade Limoncello recipe. Let me tell you, the combination of limoncello and your favorite Bai Bubbles makes the perfect summer drink and is soooooo incredibly yummy that you will only want to drink this the rest of the summer.
Each can of the Bai Bubbles is 11.5 oz and makes 2 Skinny Limoncello Sparklers.
The most affordable way I have found to buy Bai Bubbles is through their website. They have 8 different bubbly water flavors that they sell in a 12 pack or you can purchase a variety pack that includes 4 flavors. Good news also is that Target does sell them individually. If you watch Target carefully, they do put them on sale for the same lower price every once in awhile.
My favorite Bai Bubbles flavors for making these Skinny Limoncello Sparklers are Jamaica Blood Orange and Bolivia Black Cherry. The others are wonderful also, but these 2 guys are absolutely heavenly mixed with limoncello. Trying the different flavors to narrow down your favorites for these Skinny Limoncello Sparklers is just one of those tough burdens of summer.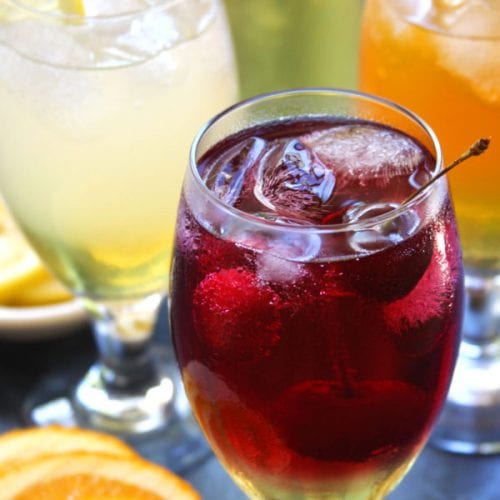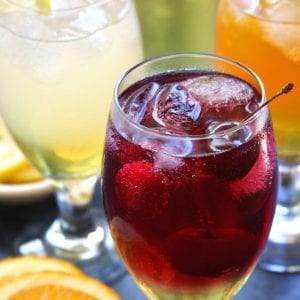 Skinny Limoncello Sparklers
A light, refreshing and antioxidant filled adult beverage.
Print
Pin
Rate
Ingredients
1

oz

limoncello

1/2

can of favorite Bai Bubbles

ice

lemon

cherries, oranges to garnish
Instructions
In an approximately 16 oz glass add ice and limoncello. Slowly pour in Bai Bubbles and garnish with your favorite fruit. Enjoy!!
Notes
*Please use as many organic ingredients as possible.*
Nutrition
Calories:
135
kcal
|
Carbohydrates:
11
g
|
Sodium:
1
mg
|
Sugar:
11
g