Print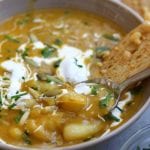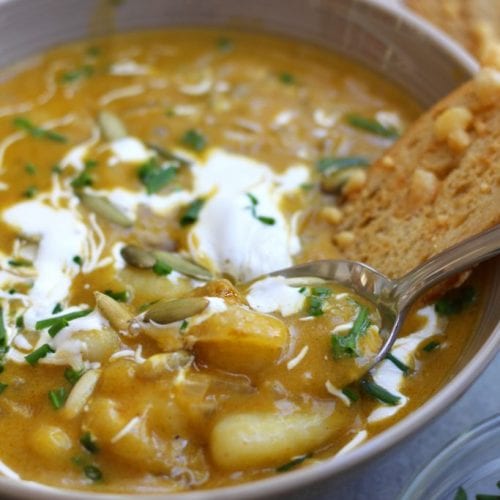 Pumpkin Gnocchi Soup
A savory and comforting Fall soup.
In a dutch oven over med/high heat melt butter with olive oil. Add diced onions and sauté until almost translucent- about 3 to 4 mins. Add garlic and continue sautéing for another 2 mins. Add spices. Continue sautéing for another min, stirring consistently. Add pumpkin- mix until onions & spices are thoroughly incorporated.

Lower to a medium heat. Stir in broth making sure sure broth is thoroughly incorporated into pumpkin. Simmer for approximately 8-10 mins stirring occasionally.

Stir in milk and bring back to a simmer. Add gnocchi and continue simmering for another 5- 6 mins.

Serve garnished with creme fraiche, pepitas and chives.
*Please use as many organic ingredients as possible.*