Got leftovers? Check out this fun and easy recipe for Thanksgiving Leftover Man Pies. Its simple. You've done most of the work and gone over the top to make your thanksgiving perfect for those you love. You've collapsed from exhaustion. The food coma has come and gone. You've run the entire gambit of emotions. All that remains is leftovers.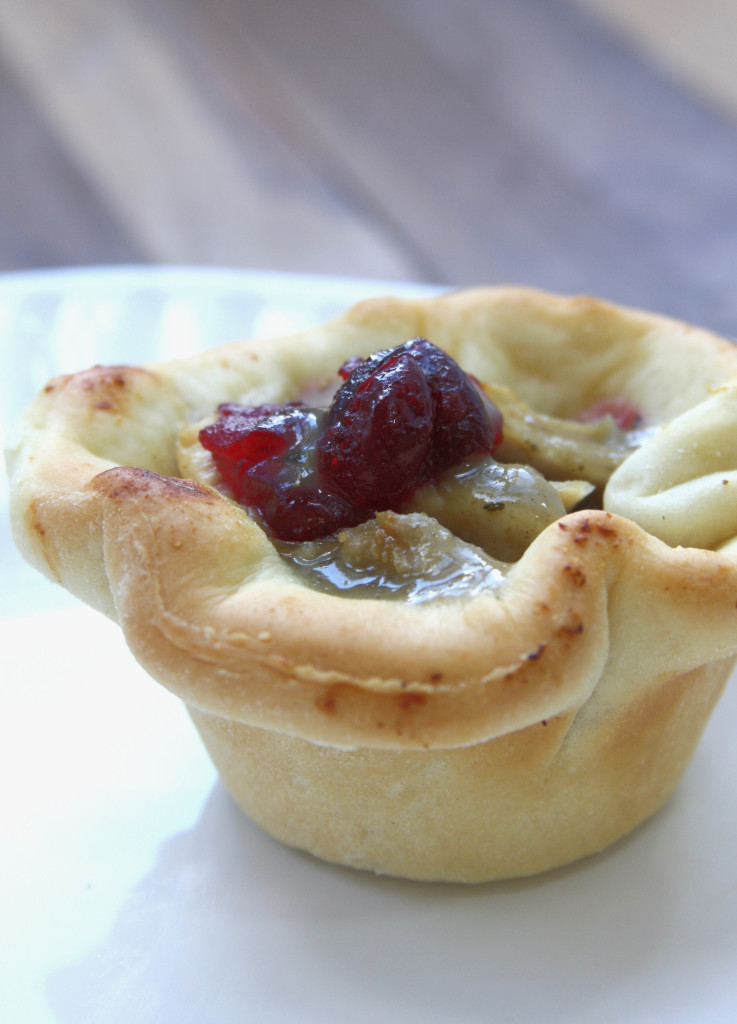 This post may contain affiliate links which I earn a small portion in sales if a purchase is made. Rest assured though, it is never at any additional cost to you.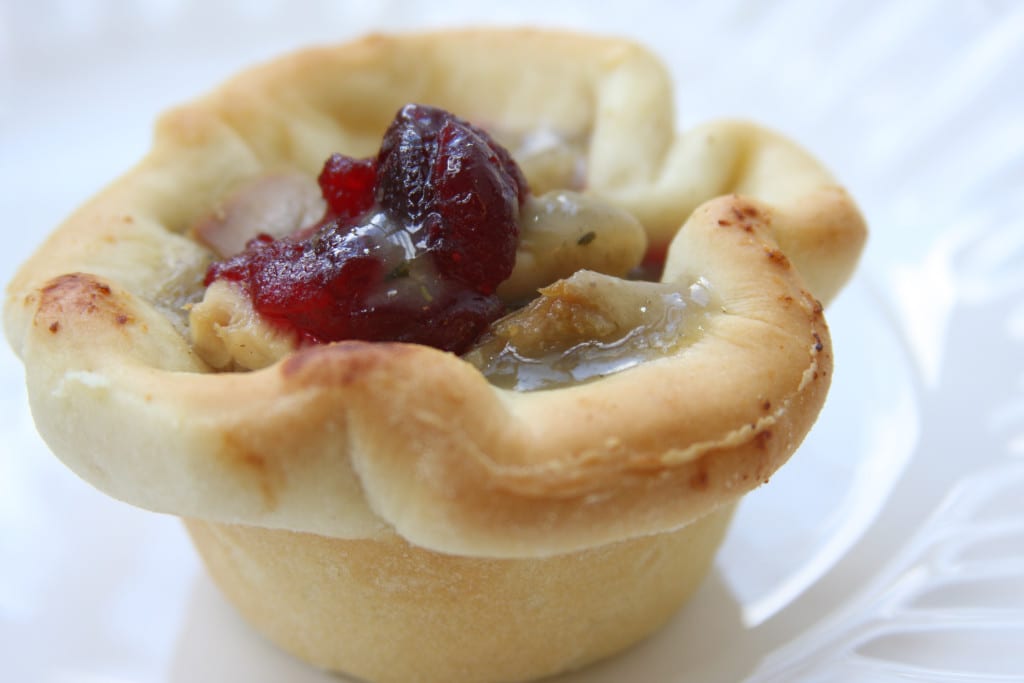 If you are anything like our family, there is always a ridiculous amount of food. We love to eat. Even after the leftovers, there are always leftovers. I LOVE leftovers, especially from holiday meals. As hard as we try, something unfortunately gets thrown away. Here is my theory: there are just to many separate containers to deal with. This first couple times you drag all the different items out of your crowded fridge to make a plate, its ok, the excitement of leftovers is still there. I don't know about you, but for me, that gets old quick. Its the day after and I am already over it. I've moved on. Am I lazy? Maybe so. This morning when I was getting cream for my coffee, I just stood and stared at the onslaught of leftovers. They were staring right back eat me, taunting me, laughing. Or maybe I was still in a haze from my Thanksgiving feast. Whatever the case…I had an idea. Pie.
If I am hungry and there is pie around, its really a no brainer. A knife, a slice, a plate…Done. Out of the fridge and into my belly. Its just that simple.
Necessity is the mother of invention with these Thanksgiving Leftover Man Pies. How could I recreate my thanksgiving plate into a pie. All those wonderful flavors in one easy to grab delight. I decided it had to have 3 qualities to make it worthwhile:
It has to be easy.
It has to be jam packed with flavor
and well…it had to be easy
Even before you begin, 95% of the work is already done. I like that, a lot. The last 5% is easy. Using Heathers Simple Pizza Dough recipe, it will come together in no time.
Special note:
I have to say I've never been a fan of cranberry sauce. It just doesn't float my boat. Heather made a batch of cranberry sauce and told me I should try it. Reluctantly I gave in and all I can say is "WOW!!" This sweet and tart miracle is now one of my favorites. For me, it really pulled together these Thanksgiving Leftover Man Pies. Check out this favorite Cranberry Sauce recipe from Epicurious.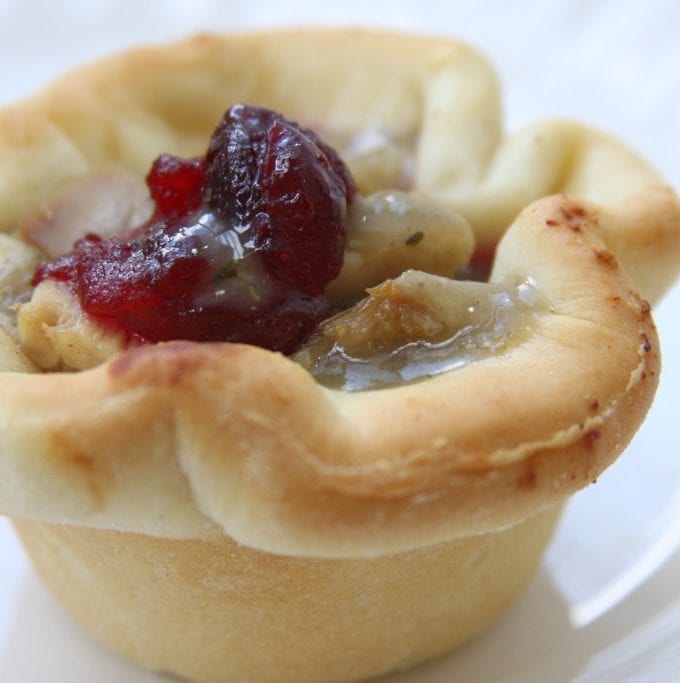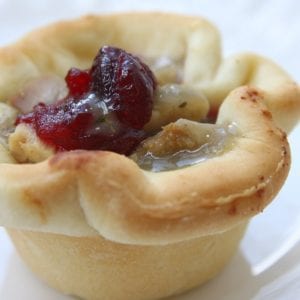 Heathers Simple Pizza Dough
This simple dough recipe is versatile and can be adapted to fit a variety of things
Print
Pin
Rate
Ingredients
1

cup

warm water

115º -125º

1

tsp

sugar

1

package yeast

2

tbsp

oil

3.5

cups

all purpose flour
Instructions
Pre-heat oven to 450º

add 1 cup warm water into bowl

add sugar and stir until dissolved

sprinkle in yeast and let stand for 5-6 min

add 2 tbsp oil

add 2 cups of sifted flour

beat until smooth

add remaining flour

once your dough forms a ball and pulls away from the sides of the bowl, turn out onto lightly floured board

Knead until smooth and elastic

place in greased bowl and brush top with oil

let rise in a warm place (80-85º) until doubled in size, about 45 min

punch down dough, then split in half

roll out as desired
Notes
15 min prep for the dough mix
45 min for the dough to rise If using this as a pizza dough, cook at 450º for 12-15 minutes or until crust is golden brown
*Please use as many organic ingredients as possible.*
Thanksgiving Leftover Man Pies
Author:
Prep time:
Cook time:
Total time:
A simple way to use up those leftovers!
Ingredients
Heathers simple dough
Holiday leftovers
1/2 cup melted butter
Instructions
pre-heat oven to 450º
lightly grease a muffin pan
once your dough has risen, punch down, and split in half
roll out on a lightly floured surface until approx. 1/8′ thick
cut dough into 4-4.5″ circles (i used a medium size margarita glass)
line muffin pan with dough
fill with the leftovers of your choice(I used mashed potatoes, gravy, stuffing, turkey, more gravy, and topped it with cranberry sauce)
brush exposed crust with melted butter
bake at 450º for 12-15 min or until crust is golden brown
remove from oven, brush crust with melted butter and serve!
Notes
*Please use as many organic ingredients as possible.*
Bake at 450º for 12-15 minutes or until the crust is a golden brown. Enjoy these Thanksgiving Leftover Man Pies!