Print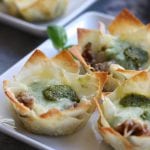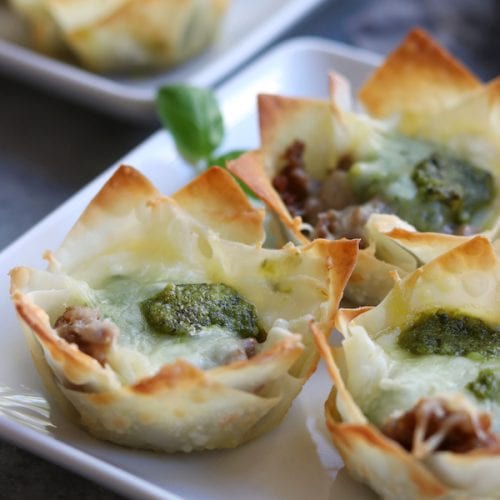 Italian Cheesy Bites
A crispy, cheesy and flavorful appetizer.
Preheat oven to 375℉.

Spray a large frying pan with cooking spray and fry Italian Sausage into crumbles over med high heat until cooked through, about 5 mins. Transfer onto paper towel to absorb excess grease.

In a medium sized mixing bowl thoroughly combined egg, ricotta and garlic powder.

Spray 2,12 cup muffin tins with cooking spray. Layer two wonton wrappers per muffin cup.

Place approximately 1/2 tbsp sausage, 1/2 tbsp ricotta, 1 tsp pesto and 1 tbsp mozzarella into each muffin cup.

Bake in a preheated 375℉ oven for 10 mins. Serve immediately.
*Please use as many organic ingredients as possible.* This recipe was inspired by Meatloaf and Melodrama.