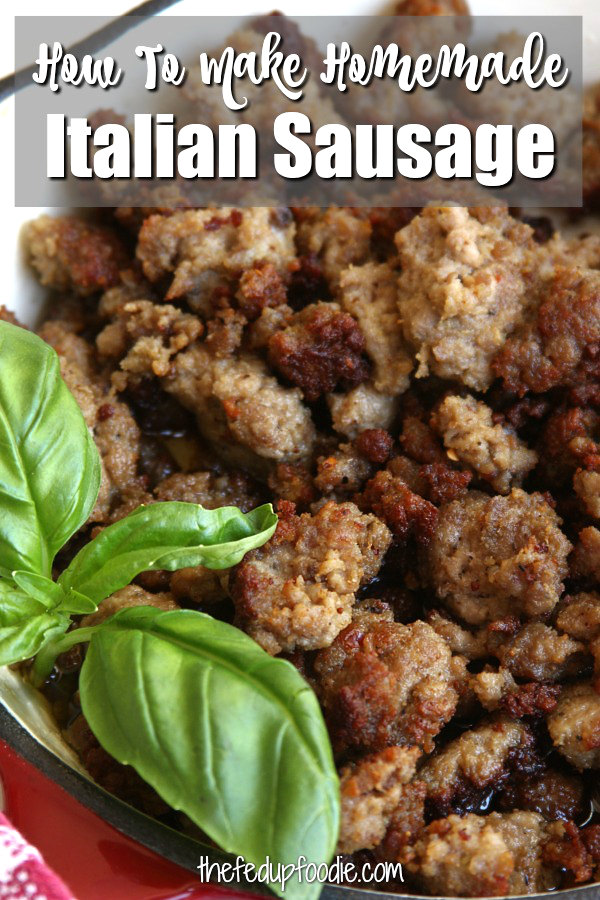 Homemade Italian Sausage is extremely easy to make and allows you to adjust spices to to the level that is perfect for your taste preferences. No yucky fillers or additives because it is all in your control. This recipe makes a wonderfully mild sausage perfect for spaghetti sauce or sausage patties.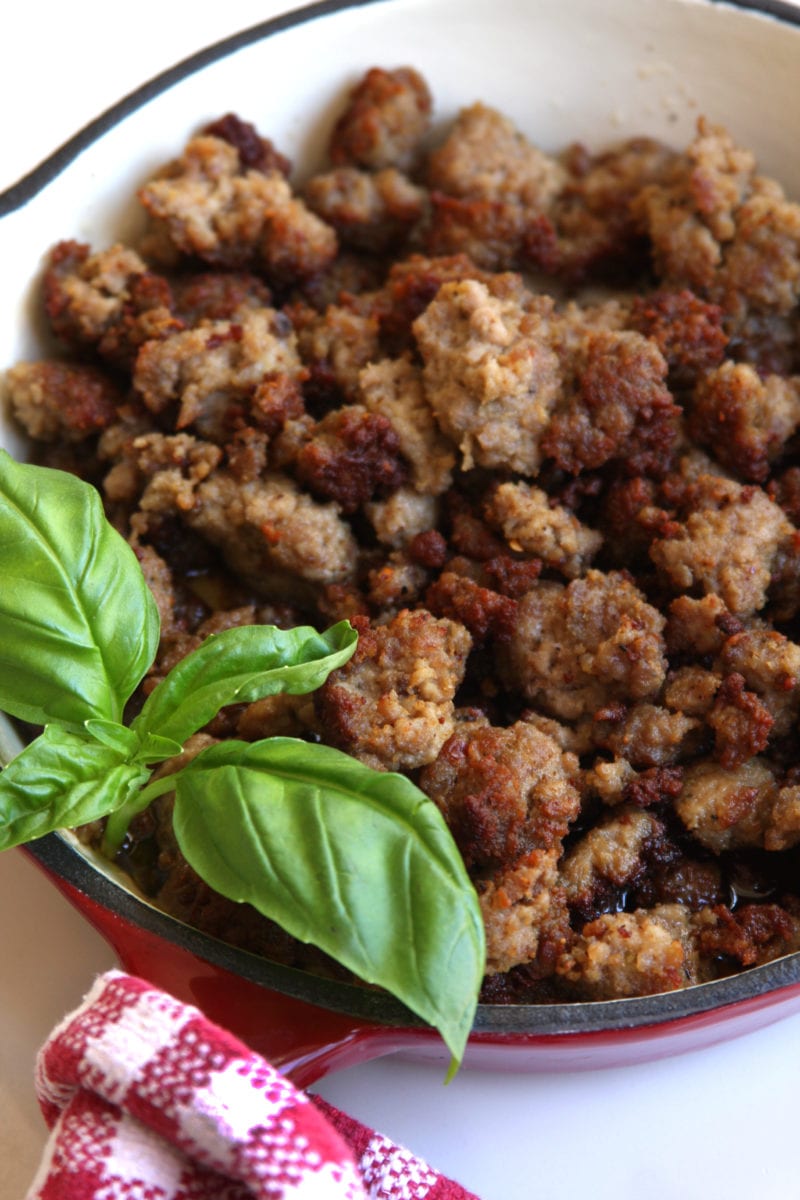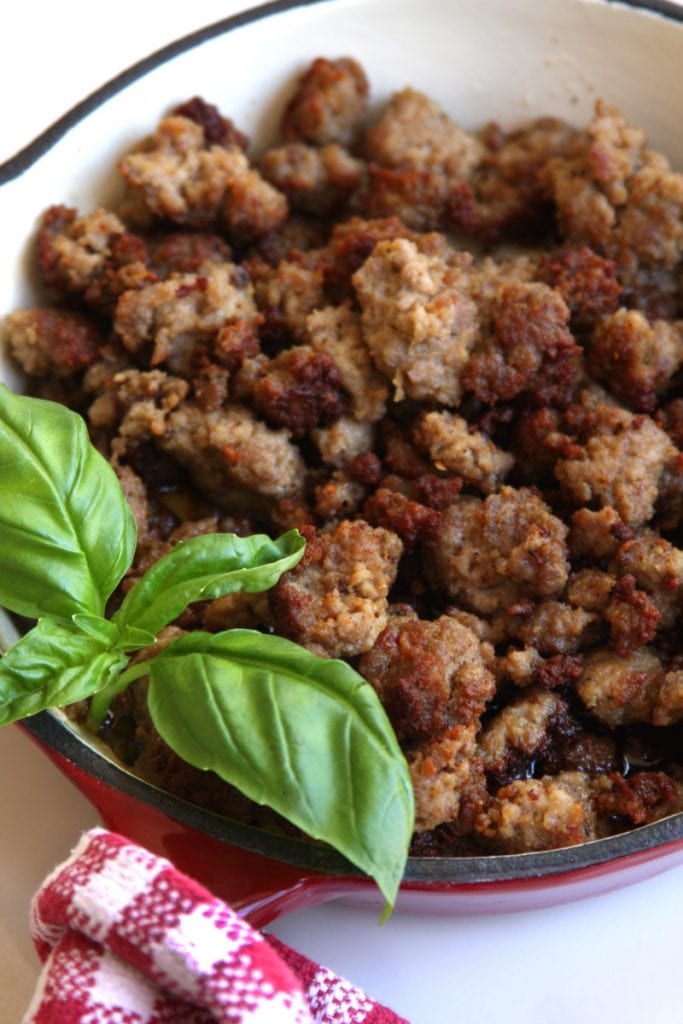 This post may contain affiliate links which I earn a small portion in sales if a purchase is made. Rest assured though, it is never at any additional cost to you.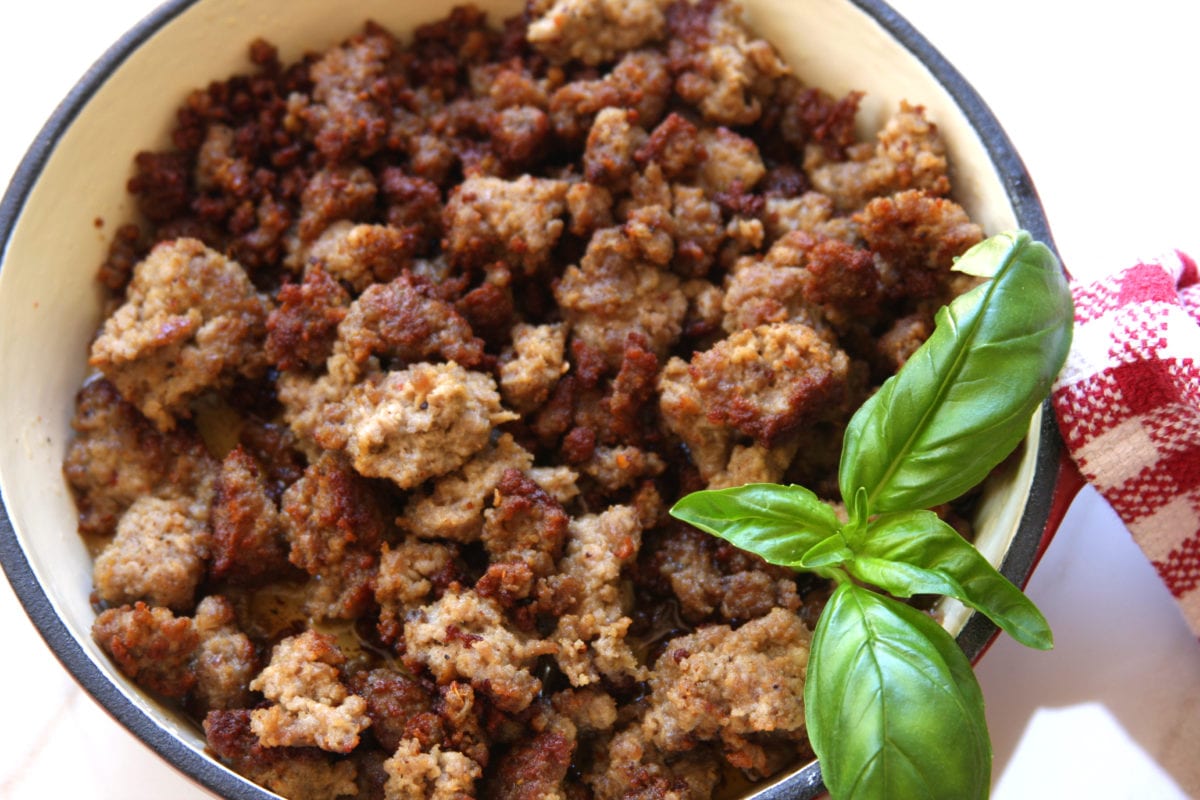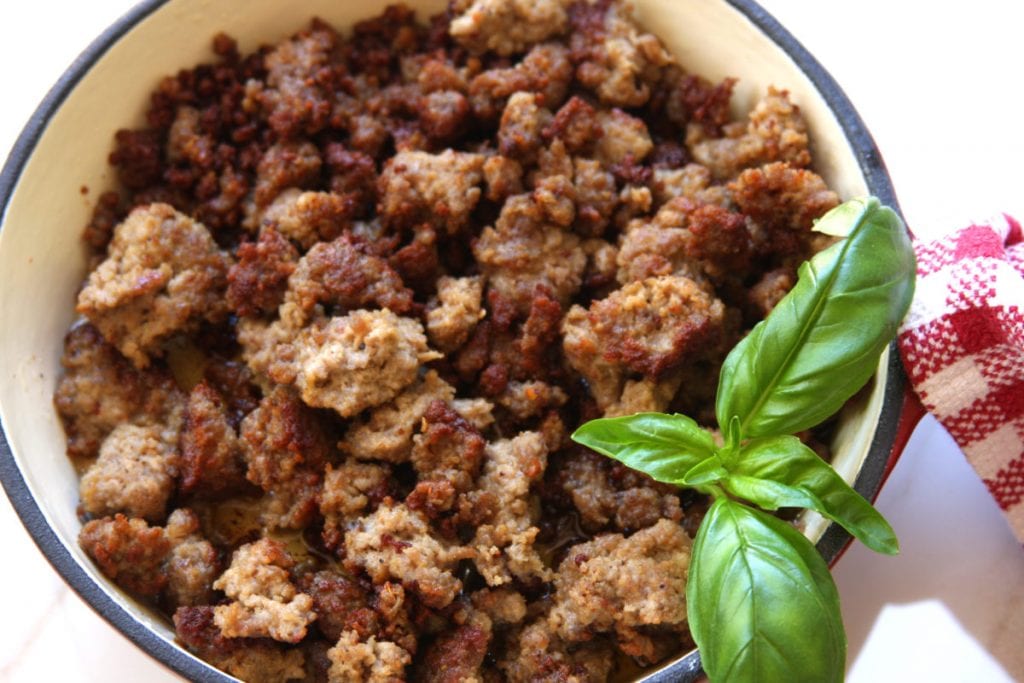 One of my biggest challenges with grocery shopping in recent years is trying to find really good tasting Italian sausage. What I have come across in stores is either too spicy or absolutely lacking flavor. After multiple attempts, it finally dawned on me. Why on earth am I wasting time and money? Why not just make my own? I grew up in a home where we made homemade Italian sausage all the time. Somewhere in adulthood I just simply fell out of the habit. Well that finally changed. Once I realized the poor quality of the meats available and just how 'not so great tasting' the Italian sausages on the market are, I got back to my roots. Here is the best part of making Homemade Italian Sausage, it is really easy. It also makes recipes like my Classic Spaghetti Sauce taste so wonderfully comforting.
Tips for Homemade Italian Sausage:
It all starts with high quality pork. If you have a butcher shop where they sell high quality meat, have them grind up pork butt (shoulder) for you. You are probably wondering what I mean by high quality. In my opinion the best kind of pork would be pasture raised and organic. I purchased my ground pork from Primal Pastures, a family owned farm here in Southern California. (Needing to find a local pasture based farm near you, then check out eatwild.com.) If you do not have access to pasture raised meat or your funds are a little tight, the next best pork is one raised without antibiotics.
If you do have your butcher grind your meat, choose pork butt as your cut of choice. It has as a good percentage of fat to really boost the flavor profile and really good Italian sausage has a higher fat content. If the guilt is getting to you, no worries. You can substitute ground chicken with these spices. Or better yet, do a combo of ground pork and ground chicken. Having a combination of the two meats will lighten up the sausage calorically and it will still have a ton of flavor.
Spices make all the difference. I have an absolute love affair with herbs and spices. Dried or fresh, it doesn't matter, I love them all. They can take an ordinary recipe and make it spectacular. Same goes with making Italian sausage. I did keep the spice choices on the simpler side using just fennel seed, salt, pepper, red chili pepper flakes, onion and garlic powder. Other herb and spice options that could be added are anise, cayenne pepper, rosemary, oregano, basil, parsley and thyme. This is the beauty of making your Italian sausage at home, you tailor it to your taste preferences. If you do decide to add the additional spices I recommend keeping them at 1/2 tsp with exception of cayenne. With cayenne a little goes a long way.
Let's talk heat. This recipe makes a mild heat using just 1/8 tsp of ground red chili pepper flakes. If you prefer a medium heat use 1/4 – 1/2 tsp and for a hot 3/4- 1 tsp. If you don't want any heat, just eliminate it all together.
To grind the fennel seed and pepper flakes I use a small coffee grinder that is just for my Italian spices. A mortar and pestle works well also with just a little bit of elbow grease. Something to keep in mind, freshly ground fennel seed has a more potent flavor than pre-ground fennel seed. If you are using pre-ground fennel seed, than you may need to increase the measurement by 1/2- 1 tsp.
Skipping the casing will save you an immense amount of time. The casing is meant to keep the meat moist. If you use the sausage right away or store in an air tight container, you really can get away with out doing this extra step.
Did you Know that you can save your favorite recipes from The Fed Up Foodie on Yummly? Just click the Yum button on any of your favorite recipes and they will be saved to your personal recipe box on the Yummly site.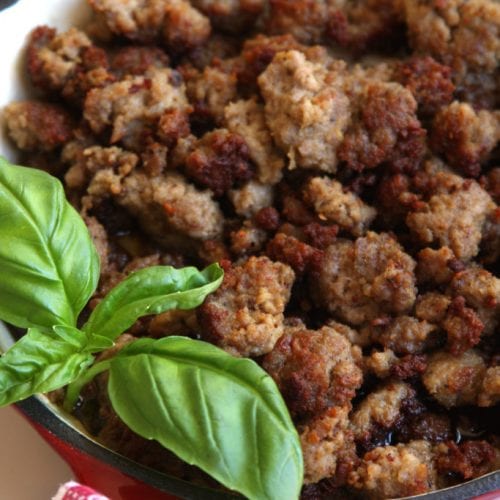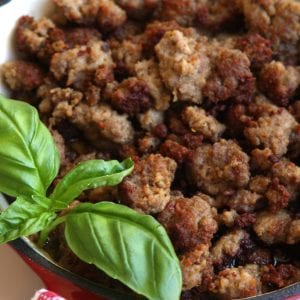 Homemade Italian Sausage
A simple, mild Italian sausage perfect for spaghetti sauce or sausage patties.
Print
Pin
Rate
Servings:
2
3/4 lb packages
Ingredients
1 1/2

lbs

ground pork

1 1/2

tsp

freshly ground fennel seed

1/8

tsp

ground red chili pepper flakes

1/2

tsp

garlic powder

1/2

tsp

onion powder

1/8

tsp

ground black pepper

1/2

tsp

sea salt
Instructions
Measure spices onto a small plate or bowl.

Place ground pork in a medium size mixing bowl and add spices. Mix until spices are thoroughly incorporated.

Once mixed divide meat into two portions and place into quart size freezer bags. Freeze or refrigerate until ready to use. Will keep uncooked in refrigerator for 2-3 days.
Notes
*Please use as many organic ingredients as possible.*
Recipe Notes
Calories are for each package.
Nutrition
Calories:
905
kcal
|
Carbohydrates:
2
g
|
Protein:
58
g
|
Fat:
72
g
|
Saturated Fat:
27
g
|
Cholesterol:
245
mg
|
Sodium:
774
mg
|
Potassium:
1002
mg
|
Fiber:
1
g
|
Sugar:
1
g
|
Vitamin C:
2
mg
|
Calcium:
66
mg
|
Iron:
3
mg