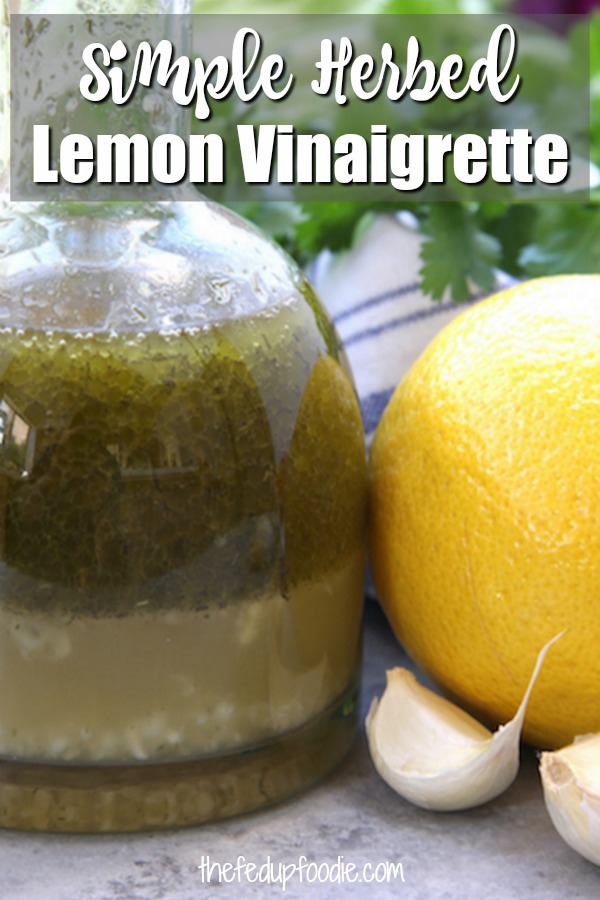 Simple Herbed Lemon Vinaigrette is my favorite go to salad dressing for quick weeknight dinners. So refreshing and only takes 5 mins to make. Toss it with your favorite lettuce, protein, veggies and a little avocado, you have a dream of a salad.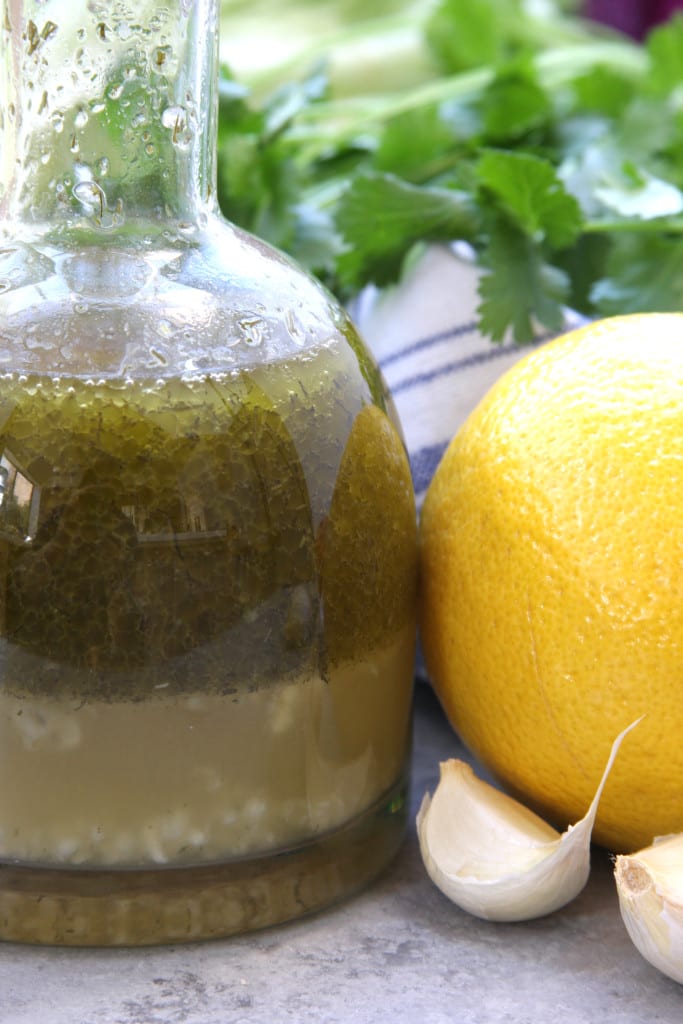 This post may contain affiliate links which I earn a small portion in sales if a purchase is made. Rest assured though, it is never at any additional cost to you.

Simple Herbed Vinaigrette
I was sharing with a friend yesterday that now that I am not punching a clock you would think I would have spare time to say, ummm…maybe, have a life. Hahahaha… That has not happened quite yet and I can't seem to wrap my head fully around why. I am just baffled sometimes with where my time goes. Granted, everyone in our house has had there fair share of the coodie bugs this winter and energy levels have been low. Coupled with adjusting to schedules flip flopping around and honestly I am still learning about this thing called blogging. Just learning about social media for blogging alone is a complete hog of my time. Don't even get me started on how often I get to the computer screen to write my blog post and I go completely brain dead. I then turn into the adolescent version of myself waisting time doing the silliest things, hoping that inspiration will be sparked. Needless to say, my day is gone in a heartbeat and dinner still needs to be made. That is where this Simple Herbed Lemon Vinaigrette comes to the rescue. Not only is it super fast and easy to make, but if you are a lemon lover, then you will just adore this dressing.
Salad Makings to Pair with Simple Lemon Vinaigrette:
Protein- Baked or grilled chicken breasts, fish of any kind, shrimp, bacon and even grilled beef tastes great with this dressing.
Fat- Diced avocados, peppitas, walnuts, almonds and olives are all wonderful.
Dairy- Crumbled Feta, goat or blue cheese add a wonderful salty and creaminess.
Fruit- Crispy diced apple, sliced strawberries, and whole blackberries add a ton of fun.
Veggies- This list can go on and on. Your favorite lettuce or combination of lettuces. My favorite are romaine, arugula and spinach. Sprouts add a wonderful level of nutrition. My all time favorite are sunflower sprouts. Tomatoes, cucumbers and onions add in the traditional element. Cut up red, orange and yellow bell peppers add a burst of colors and nutrition. And I can't forget broccoli, cauliflower, jicama, grilled yellow squash or zucchini, celery, cabbage…. The list could go on and on.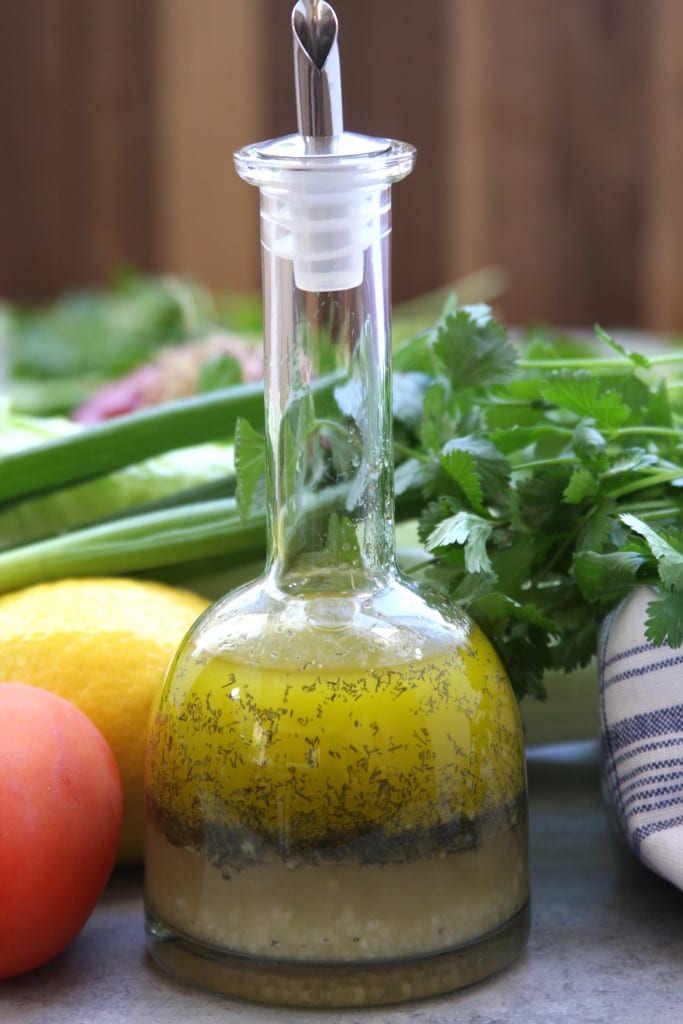 So here is a secret about my husband and I. When we don't know what to cook, we have had an extremely long day or if we haven't been eating that great lately, a salad with this Simple Herbed Lemon Vinaigrette is always our choice. I can not think of one single food item that we eat as much as this. The funny thing is, we never grow tired of it. I really think the simplicity of making it, how wonderful it tastes couple with the creativity of what you can add to the salad is what brings us back every-time.
If your at the end of your day, don't know what's for dinner and need a little extra boost of nutrition, give a salad with your favorite fixings and Simple Herbed Lemon Vinaigrette a try. It will be like angels singing from heaven.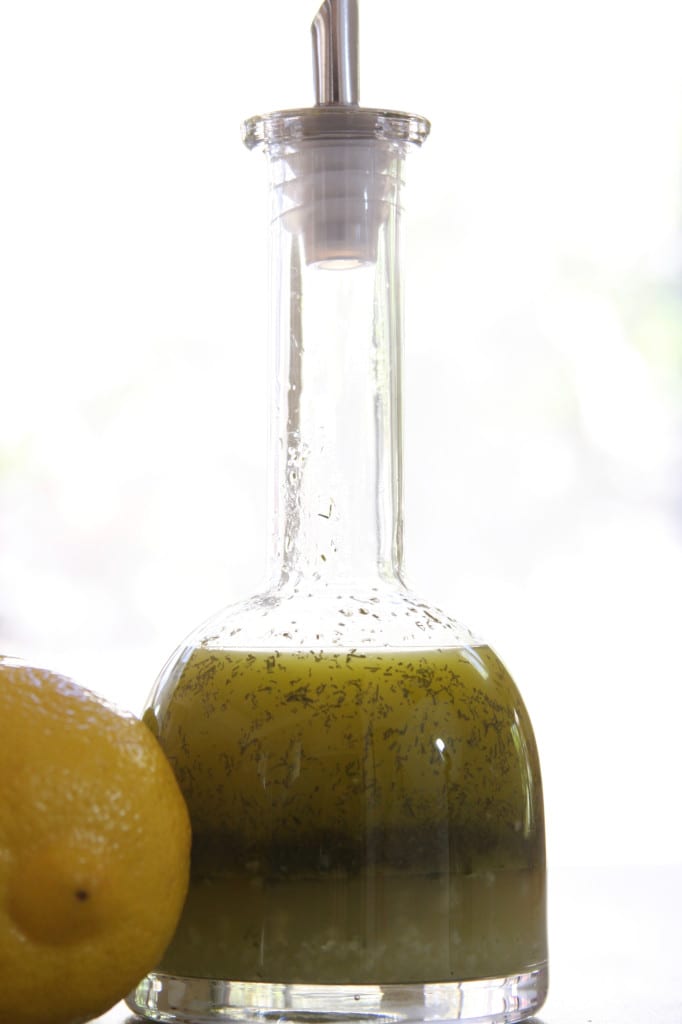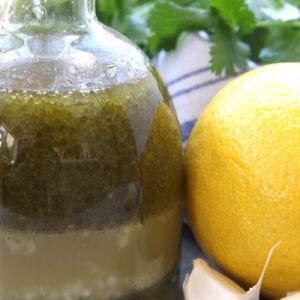 Simple Herbed Lemon Vinaigrette
Simple, refreshing and zesty salad dressing.
Print
Pin
Rate
Ingredients
1/2

cup

extra virgin olive oil

juice of 2 lemons

*just under 1/2 cup

3

lg

garlic cloves

*crushed or minced

2

tsp

dried dill

1/4

tsp

sea salt

pepper to taste
Instructions
Measure oil into a medium size mixing bowl and whisk in lemon juice until emulsified. Add garlic, dill and salt. Whisk to fully incorporate. Store in salad dressing container or toss immediately into favorite salad fixings. If storing make sure to shake thoroughly before using.

Will keep up to 5 days in the refrigerator.
Notes
*Please use as many organic ingredients as possible.
Recipe Notes
If storing for more than 1 day, oil may congeal. Run container under warm water for a few mins to loosen. Remember to shake well.
Nutrition
Calories:
161
kcal
|
Carbohydrates:
1
g
|
Protein:
1
g
|
Fat:
18
g
|
Saturated Fat:
2
g
|
Sodium:
98
mg
|
Potassium:
11
mg
|
Fiber:
1
g
|
Sugar:
1
g
|
Vitamin A:
20
IU
|
Vitamin C:
1
mg
|
Calcium:
6
mg
|
Iron:
1
mg
Follow along on Facebook and Pinterest for other savory inspirations:
If you love quick and healthy recipe than check these out: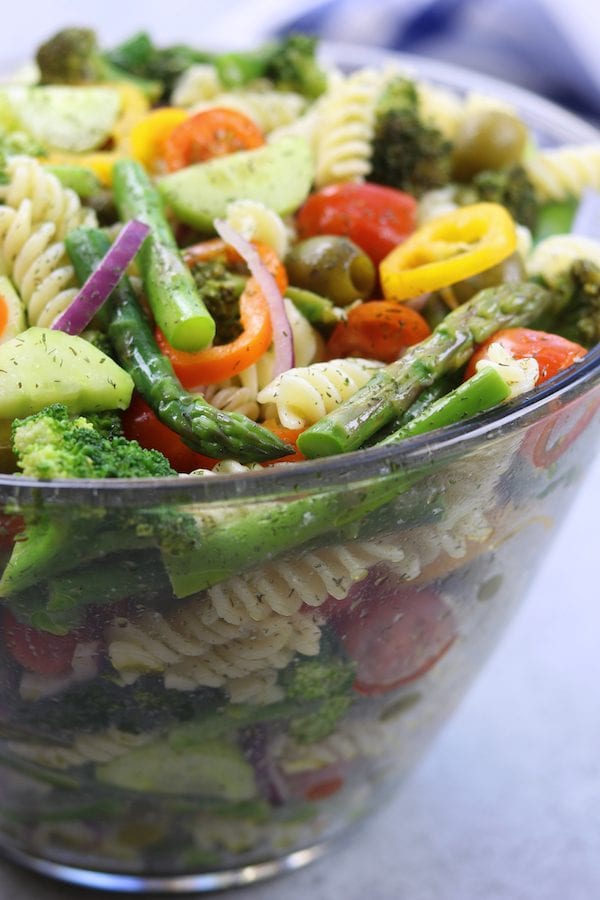 Springtime Pasta Salad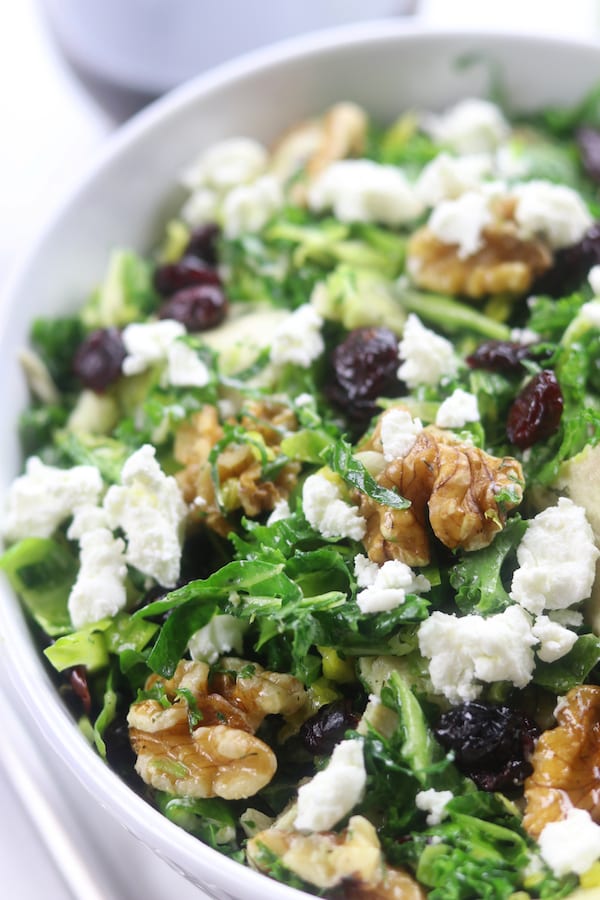 Kale and Brussel Sprouts Salad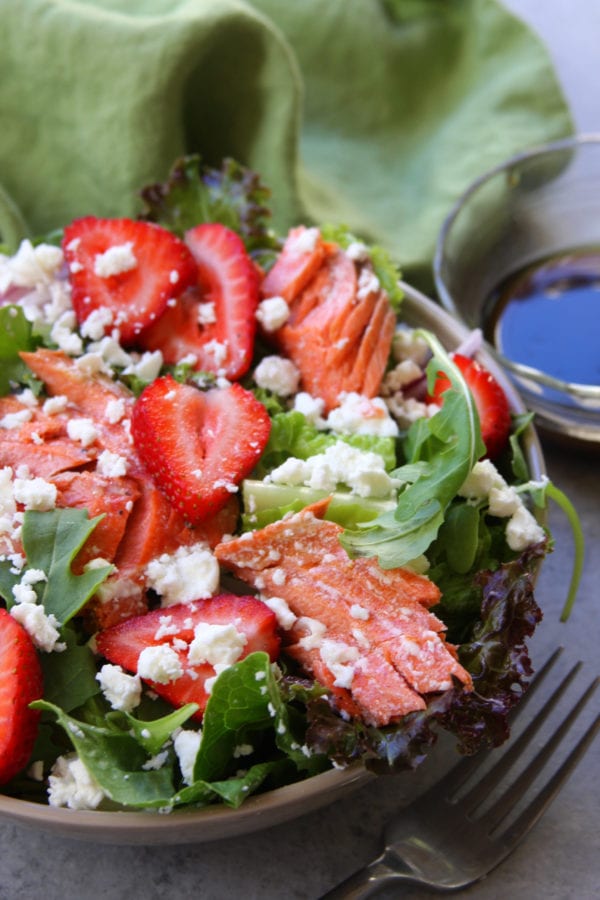 Simple Strawberry Salmon Salad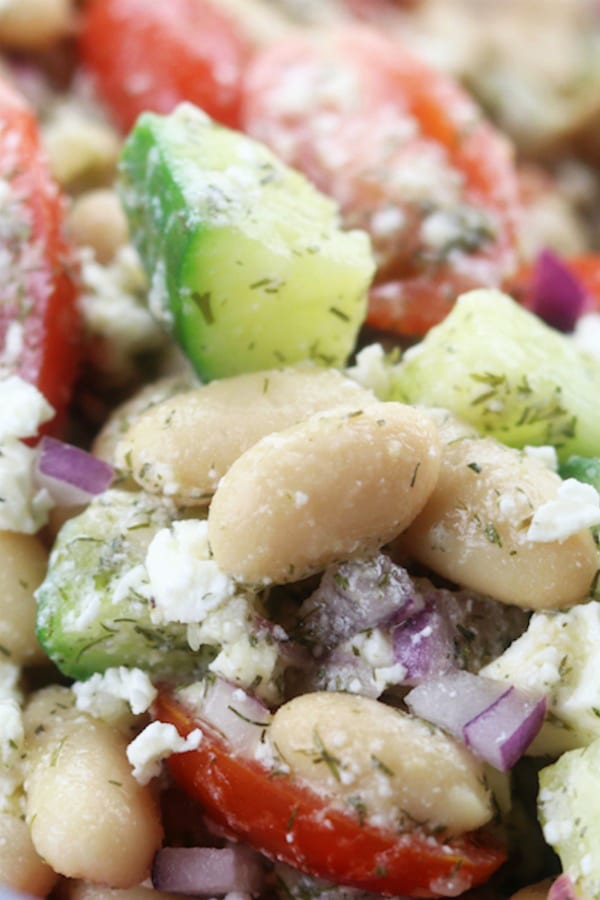 Lemon White Bean Salad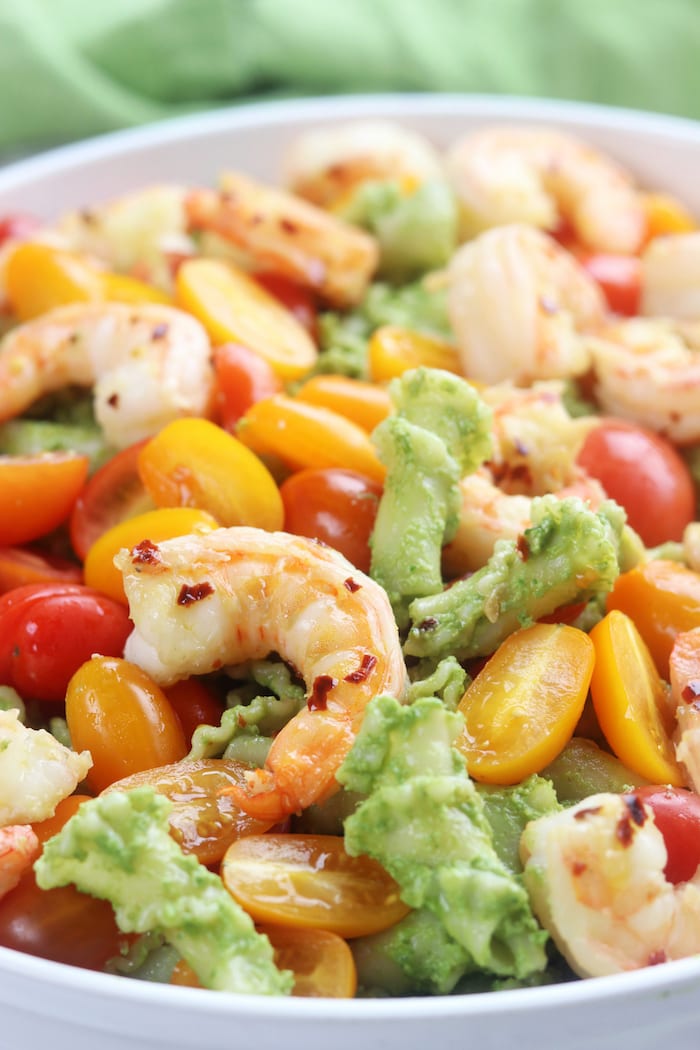 Avocado Pesto Pasta With Garlic Shrimp