This Pico de Gallo recipe is a fast, fresh and absolutely delicious salsa. Works great as a companion to chips or as a condiment with tacos, burritos or any Mexican cuisine.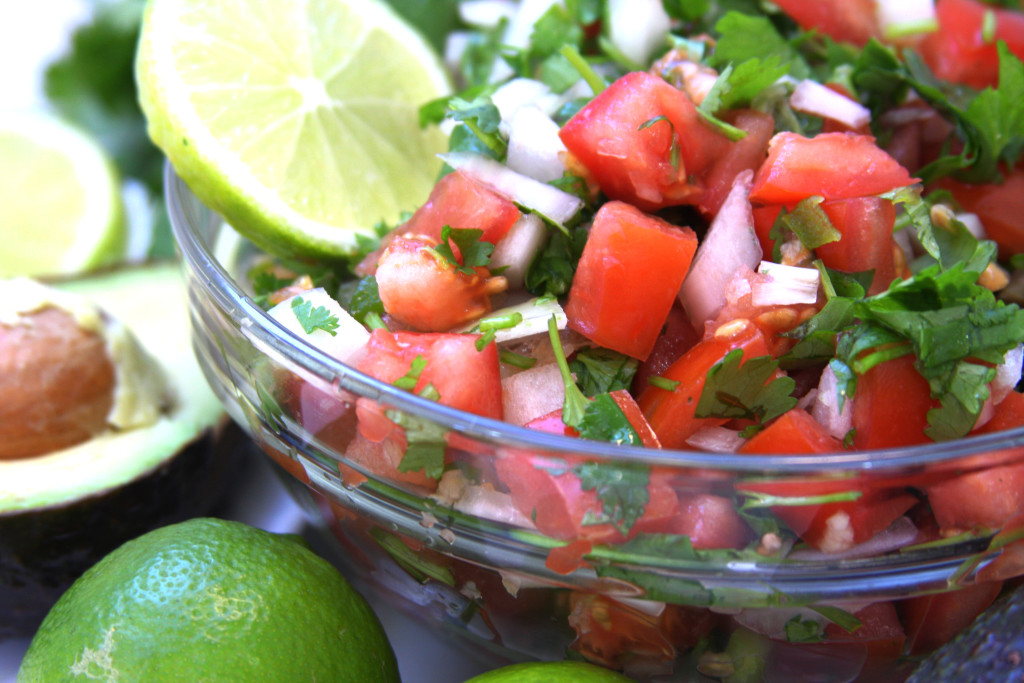 This post may contain affiliate links which I earn a small portion in sales if a purchase is made. Rest assured though, it is never at any additional cost to you.
Who doesn't love Pico de Gallo as a fresh and flavorful appetizer with chips? It is also a perfect companion to tacos, omelets, salads, burritos, etc. The list goes on and on. It can brighten the winters months with its bold colors or keep you cool in the summer. No matter when you make this Pico de Gallo recipe, you will leave the dinner table satisfied.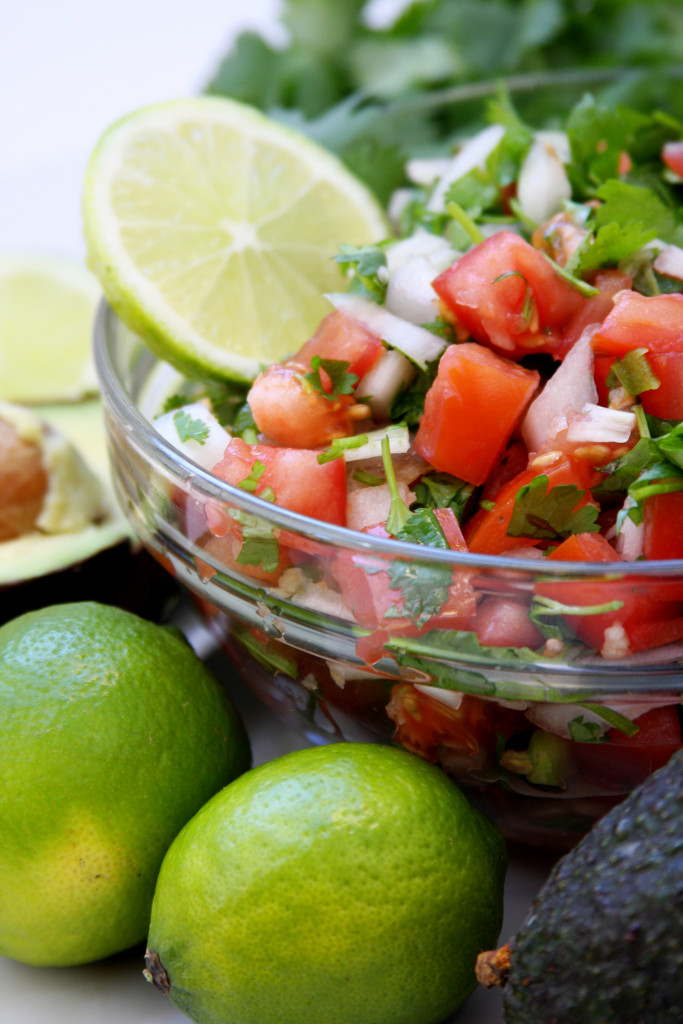 Southern California knows Mexican food. In fact, The southwest in general seems to have a strong hold on the real thing. Growing up in San Diego I have had some of the best Mexican food there is to have. Over the years, dear friends have taught me authentic and delicious Mexican meals. The secret with real Mexican food, it is fresh and has a ton of flavor. Keep in mind that there can be variances in cooking that comes from the different regions of Mexico. One of the variances you will see will come in the form of salsas. There are so many different types of salsa in traditional Mexican cooking. Some of the more common versions are Pico de Gallo, salsa fresca, salsa verde, etc.
When I told my husband I would be making Carnitas Tacos his eyes lit up and he immediately asked if I would make Pico de Gallo to go with it. I had to pause for a minute and then ask, "You mean salsa, right?"
"No, Pico" was his response. I had to stop and think, what was the difference between the two? Sadly, I think I may have turned into a Mexican food snob living in Mexican food haven all my life. We Californians pride ourselves on our beautiful weather and our Mexican food. You can imagine how humbling it was to have my Indiana raised husband point this out. (head hanging in shame). Well, it is good to be humbled every once in awhile because what I realized, Pico de Gallo is wayyyyyyy faster to make then the traditional salsa I would normally do. The ingredients between the 2 are very similar but the quantities are a bit different. Some of those differences, many traditional salsas tend to have cooked ingredients where as Pico de Gallo is fresh and I have noticed that Pico de Gallo has a little higher ratio of white onion to tomato with less cilantro than other types of salsas. Also, it is much chunkier than its counter parts.
If you are looking for a way to increase your daily veggie consumption, Pico de Gallo is one incredibly fun and healthy way to do so. With its antioxidant rich tomatoes 1, immune boosting garlic 2, detoxifying cilantro 3, anti-inflammatory jalapeño 4 and cancer inhibiting onion 5 you will have confidence that Healthy is your middle name.
Make sure to pair this Pico de Gallo recipe with my Garlic Studded Slow Cooker Carnitas Tacos. It will be a fiesta for your taste buds.
Enjoy!!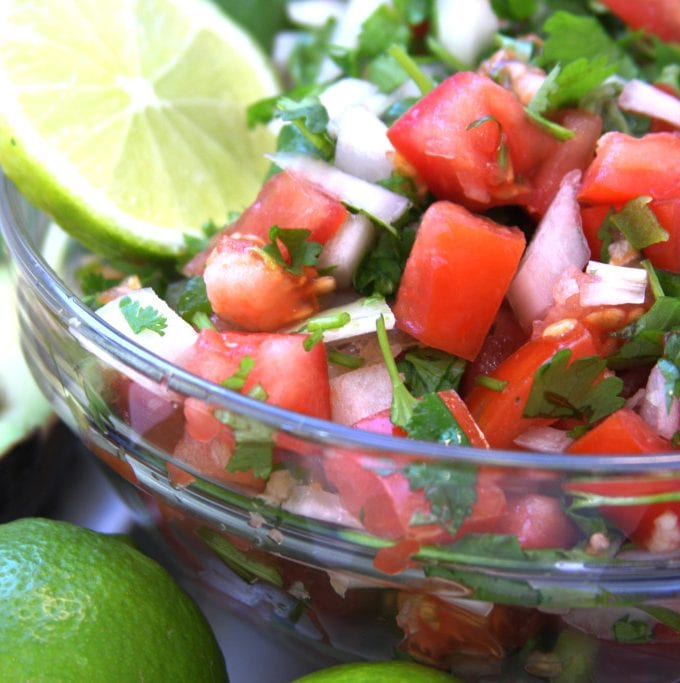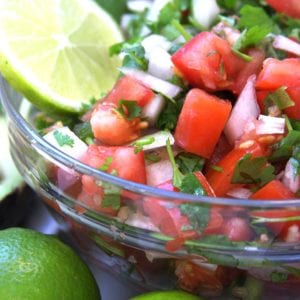 Ingredients
1

med

white onion

3

lg

tomatoes

3

med

garlic cloves

1

sm

bunch cilantro

1

sm

jalapeño

juice of 1 lime

sea salt

*to taste

pepper

*to taste
Instructions
Roughly dice tomatoes, onions and cilantro and add to medium bowl. Finely dice jalapeño removing some seeds to lower heat level, if necessary. Add to bowl. Peel and crush garlic, roughly chop cilantro and add to bowl. Add lime juice. Salt and pepper to desired taste. Refrigerate until ready to serve, at least 1 hour.
Notes
*Please use as many organic ingredients as possible.*
Nutrition
Calories:
25
kcal
|
Carbohydrates:
5
g
|
Protein:
1
g
|
Fat:
1
g
|
Saturated Fat:
1
g
|
Sodium:
5
mg
|
Potassium:
27
mg
|
Fiber:
1
g
|
Sugar:
25
g
|
Vitamin A:
269
IU
|
Vitamin C:
6
mg
|
Calcium:
7
mg
|
Iron:
1
mg
If you love Mexican food then check out these recipes: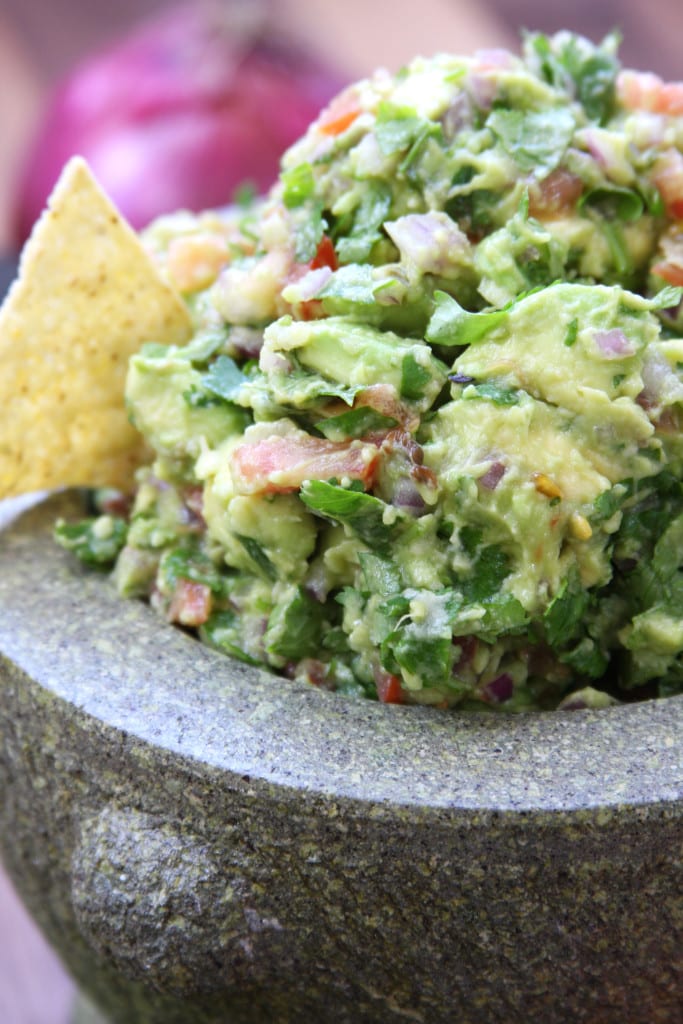 Simple Healthy Guacamole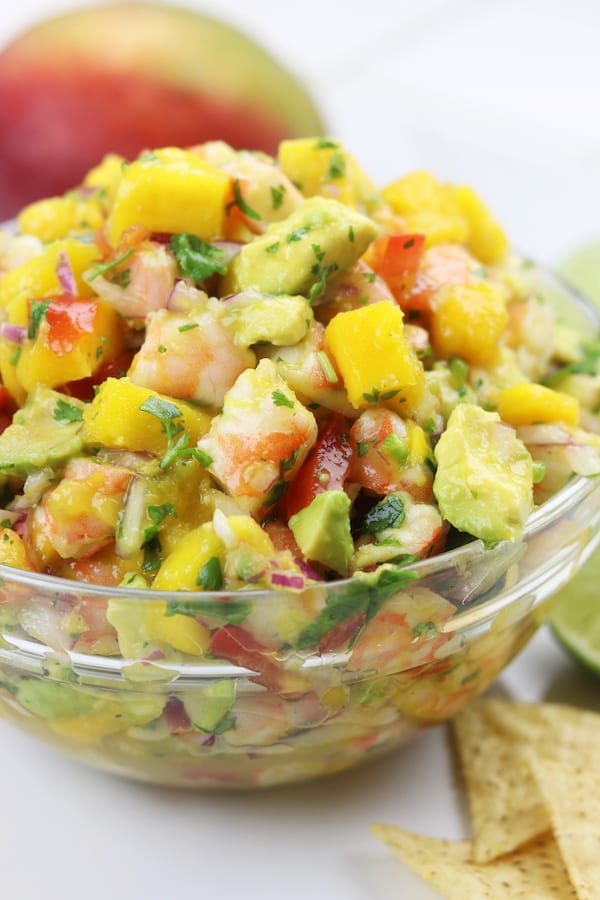 Mango Shrimp Salsa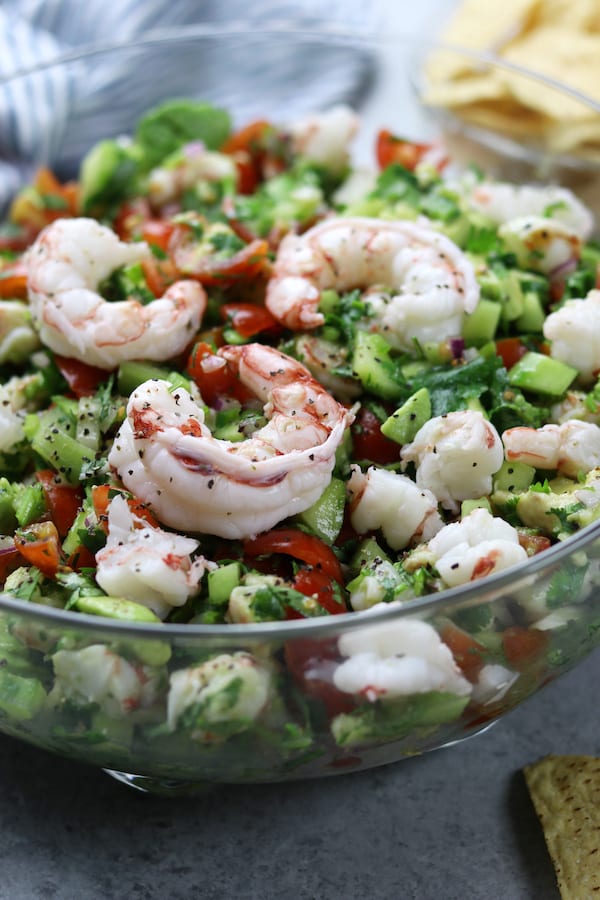 California Shrimp Ceviche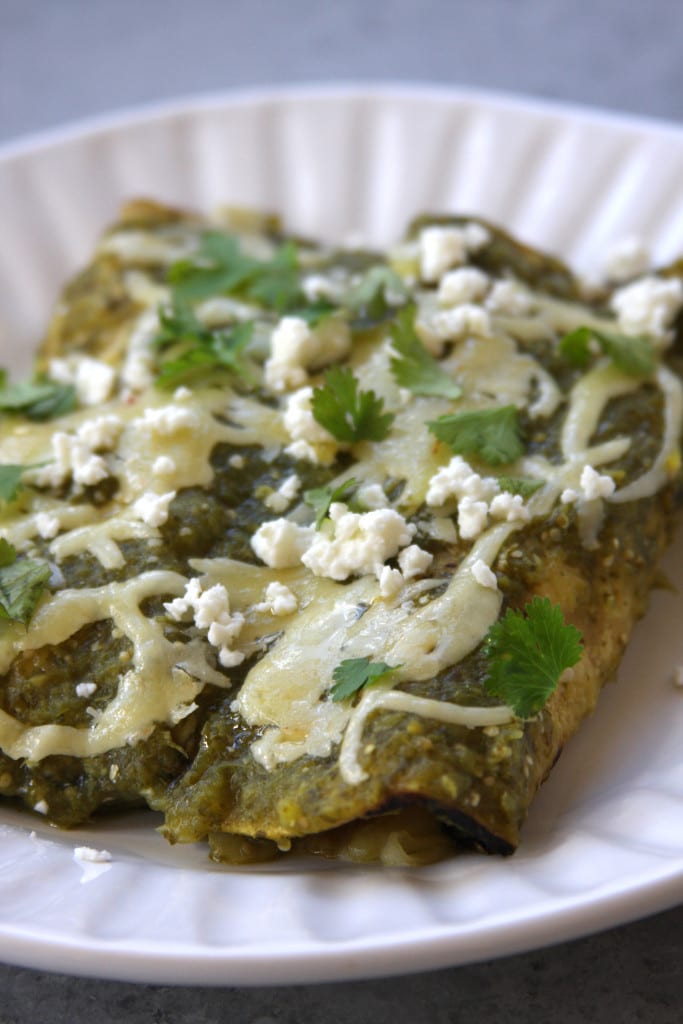 Lightened Up Salsa Verde Chicken Enchiladas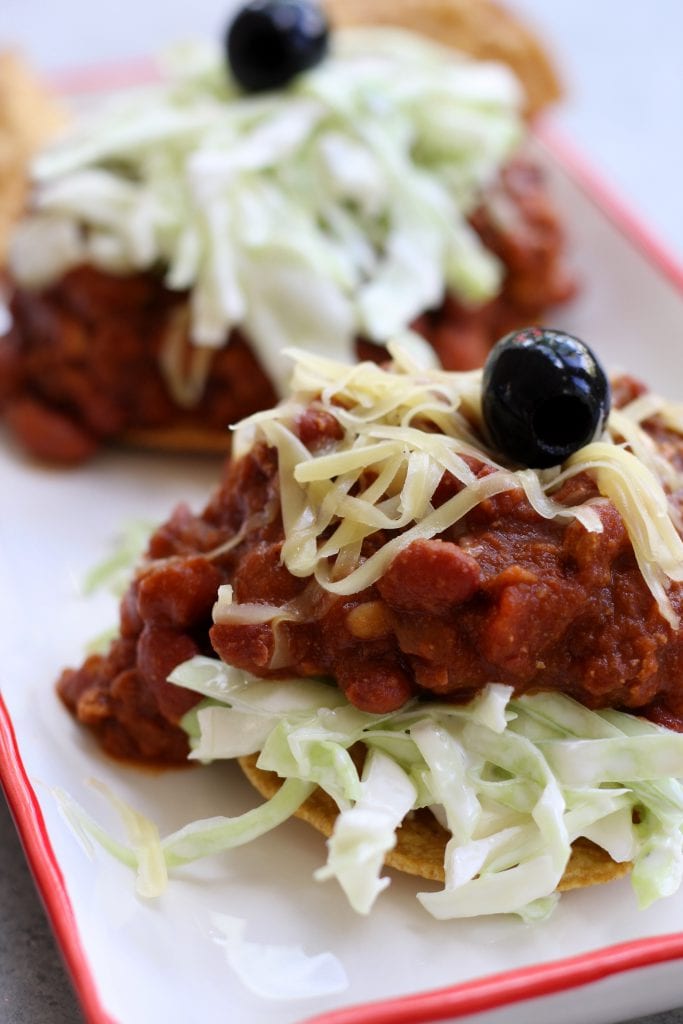 Tortilla and Beans