For the longest time, really good homemade BBQ sauce seemed unattainable. As a child my parents would make it homemade and it was good but it wasn't Southern BBQ good. You know the kind of BBQ sauce that you get when you go to Nashville or Texas and you basically want to ask for a container to eat like soup. Well that is of the past. My brother Tommy set his mind to it and he came up with this Stick To Your Ribs BQQ Sauce that rivals the South.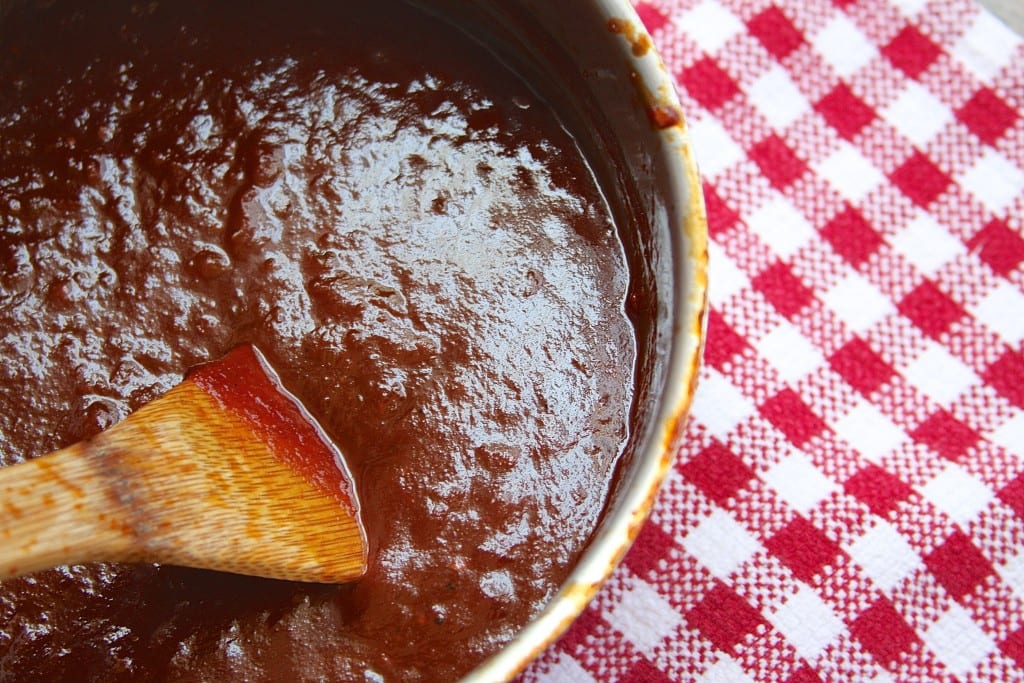 I know so many are thinking "Why not just go buy a bottle of Stubs?" I understand how you feel. Who wants to spend their precious time off making condiments for Gosh sake? Well the number 1 reason for me is that you have complete control. I loved that I can use organic ingredients when making this Stick To Your Ribs BBQ Sauce. I loved that there is only real food in this sauce. Food that you would find in your cabinet.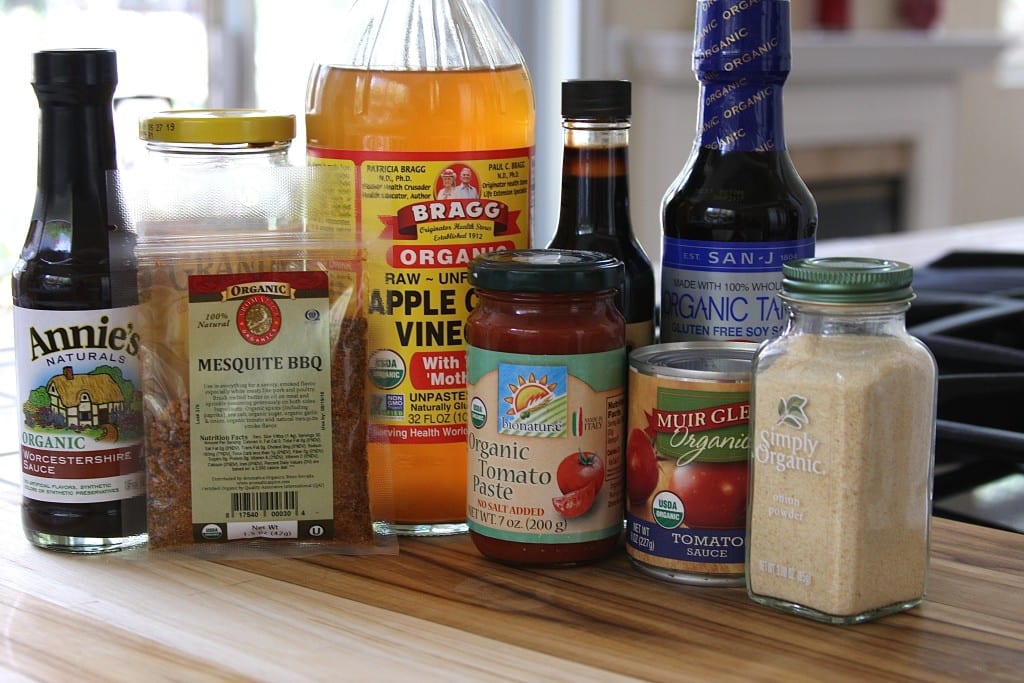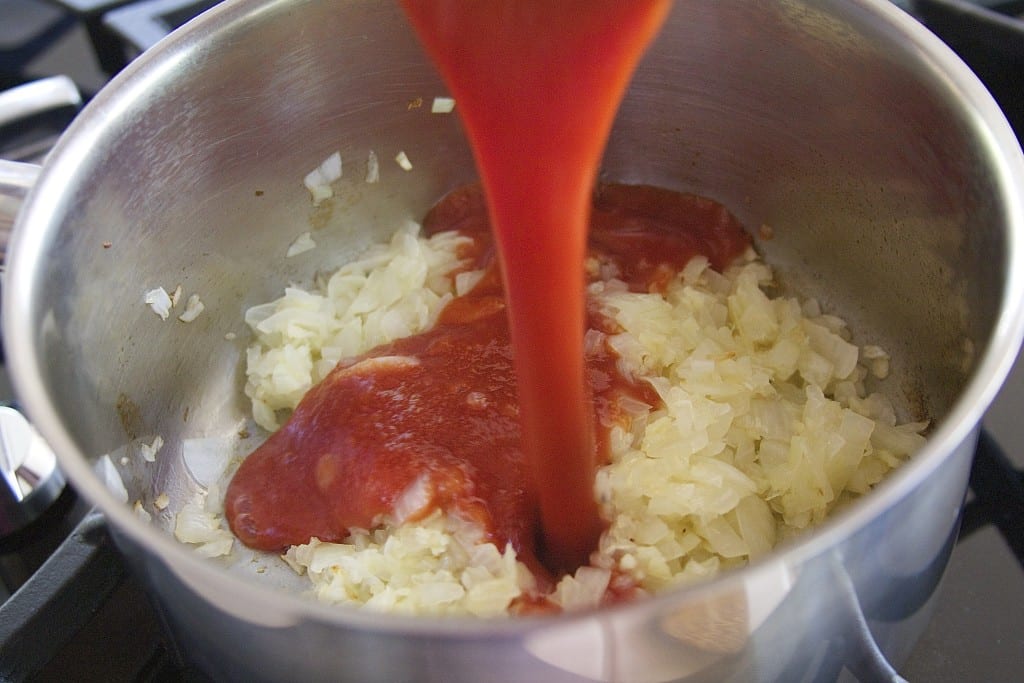 Another huge reason I love the idea of making this BBQ sauce is that it took hardly any time to make. It was 15-20 minutes for the prep and another 10 minutes to simmer. If you decided to use the immersion blender as the final step you will add on another 5 minutes top. You are looking at 30 min investment for BBQ sauce that will taste heavenly and is very impressive.
Not only is the Stick To Your Ribs BBQ Sauce great for ribs but it is wonderful for BBQ Chicken. The best part of making this sauce is that you can adjust the flavors to your specifications. If you like it a little more smoky, add a little more liquid smoke. If you LOVE garlic, add a little more garlic and so on… You get the picture. We started with the foundation and you can always tailor it to make it your own. Once you see how easy and yummy it is to make BBQ sauce from scratch you will never go back.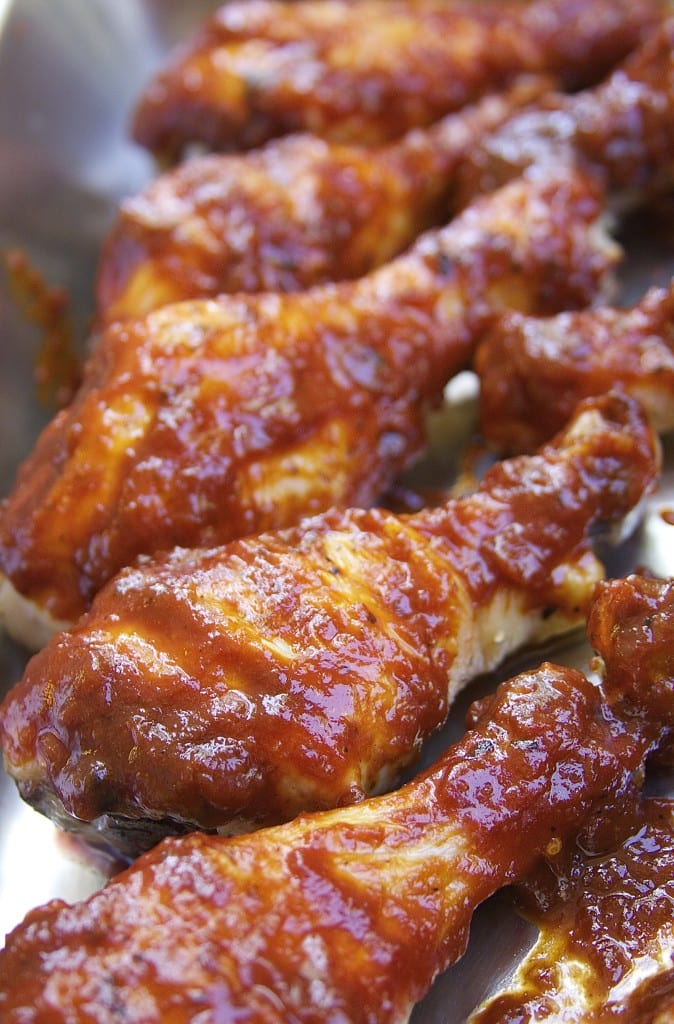 Enjoy with our Skinny Red Potato Salad and BBQ Chicken!!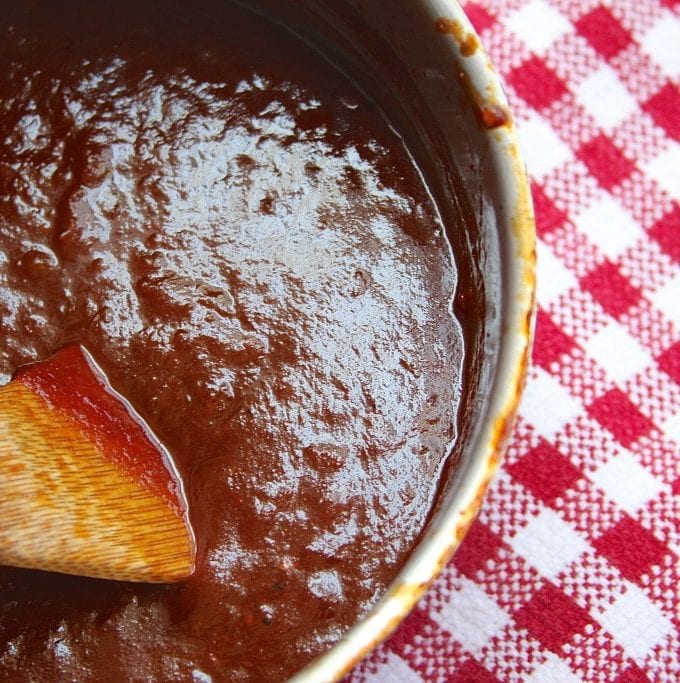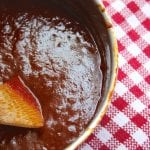 Stick To Your Ribs BBQ Sauce
A homemade bbq sauce that rivals the South using real food.
Ingredients
2

tsp

extra virgin olive oil

1/2

med onion *finely diced

3

lg cloves garlic

8

oz

can tomato sauce

7

oz

jar or can of tomato paste

1/3

cup

molasses

1/4

cup

dark brown sugar *packed

1/3

cup

apple cider vinegar

1

tbsp

worcestershire sauce

1

tsp

liquid smoke

2

tbsp

soy sauce

tsp

mesquite seasoning

1/2

tsp

red chili flakes

1

tsp

ground black pepper

1/4

tsp

onion powder

1/4

tsp

mustard powder
Instructions
Dice onion. Warm oil in a med sauce pan. Sauté onion until soft and translucent. Peel and crush garlic. Add to onion and sauté for a few minutes making sure not to burn garlic.

Add tomato sauce, tomato paste, molasses, brown sugar, vinegar, worcestershire, liquid smoke and soy sauce. Stir until combined.

Add spices and stir well. Cook over low heat until desired thickness, approximately 10-15 mins, stirring frequently. Taste and adjust seasoning for desired flavor making sure to add additional flavors in small batches if needed.

Cool. Use an immersion blender for smooth texture. *optional
Recipe Notes
For an extra thick sauce, substitute tomato sauce for tomato paste. Cans and jars will run from 6-8 oz and will still work well for recipe.
*Please use as many organic ingredients as possible.*