Children will eat this Cilantro Lime Salad Dressing by the spoonful and grown men will stop in their tracks to ask what smells so good. This dressing is so versatile. You can use it in tacos, dip french fries in it and of course dress your salad with it. For cilantro lovers, the opportunities are endless.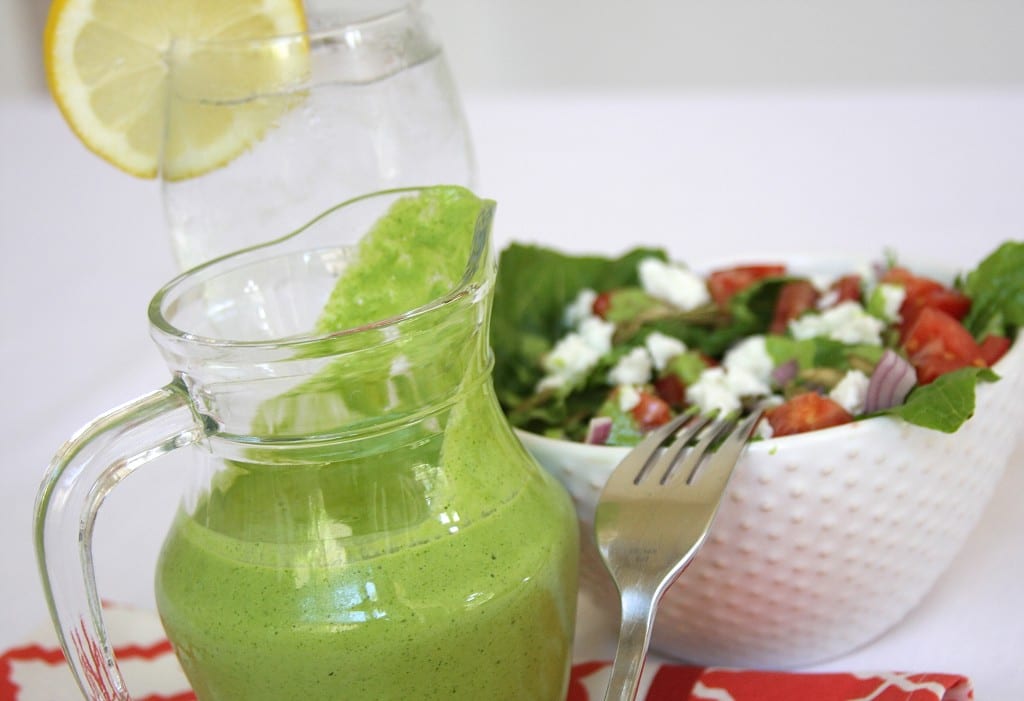 This post may contain affiliate links which I earn a small portion in sales if a purchase is made. Rest assured though, it is never at any additional cost to you.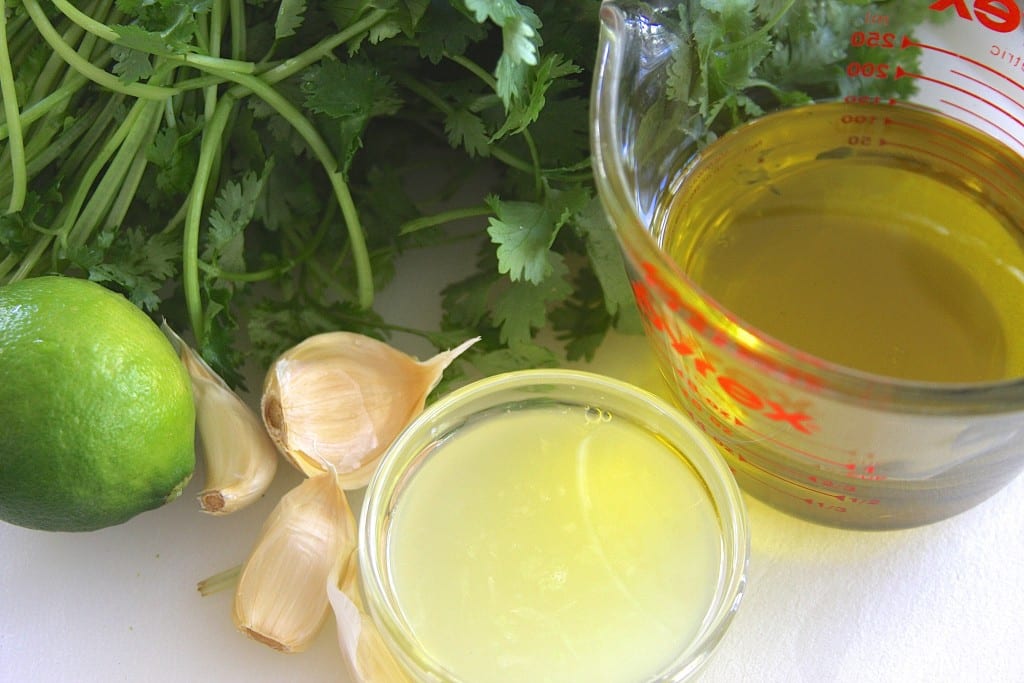 For somebody contemplating clean eating, this is a great place to start. The cost factor alone makes it extremely attractive. Your looking at a grand total of about $4.50 per each container of dressing that you make. That is using organic ingredients. If you use nonorganic the cost goes to about $3.00 a container. The total time in preparing the dressing is about 12 minutes.
12 minutes and $4.50 later you have a dressing that is void of inflammation causing chemicals and sugars. A dressing that is full of antioxidants, vitamins, minerals, healthy fats and many other elements that aid in disease prevention.
So not only will your body thank you, but your mouth will be overjoyed!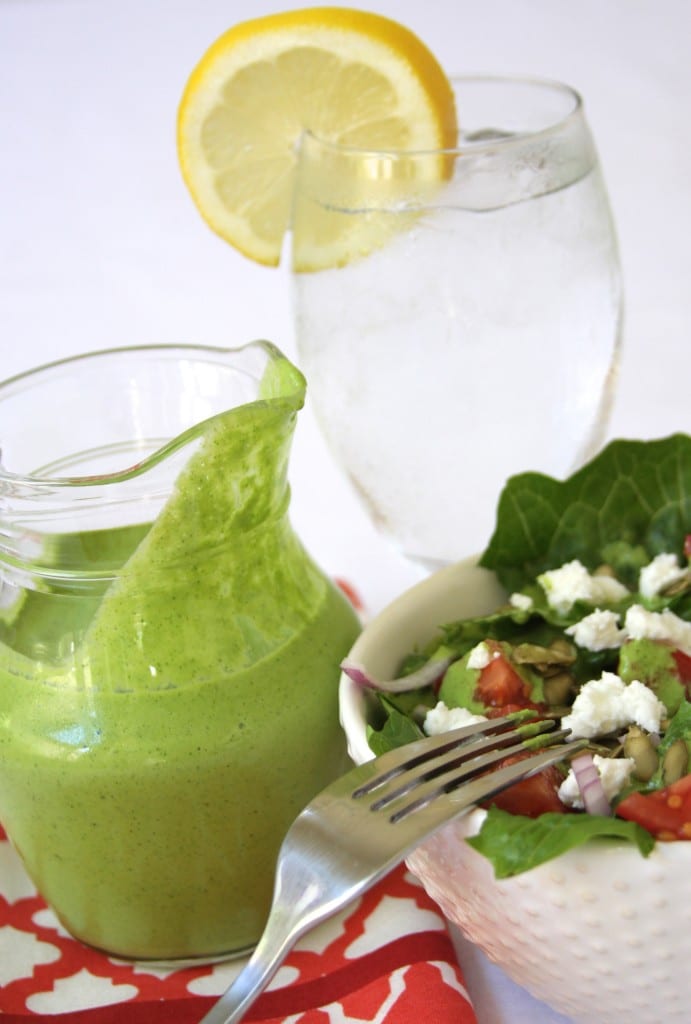 Bon Appetite and don't forget to check out Crockpot Shredded Chicken Tacos and Mexican Bison Cilantro Salad that uses this flavor explosion Cilantro Lime Salad Dressing.
Delicious Pairings with Cilantro Lime Salad Dressing
This versatile cilantro lime dressing can be used in lots of different ways:
Dressing- on any salad with veggies, greens, beans, chicken, shrimp, etc.

Marinade for meats- especially chicken, fish like salmon or tilapia, shrimp or pork. Let marinate 30 min to a few hours

Sauce or drizzle- for tacos, fajitas, burritos or enchiladas
Topping- for grilled vegetables, potatoes, rice or grain bowls

Dip- with chips, veggies, chicken tenders or fish sticks
Drizzled- on roasted or grilled corn on the cob

Tangy addition- add to sandwiches and wraps
Variations
Add 1-2 diced jalapeño peppers for some heat and kick
Use basil or parsley instead of cilantro for a different herb flavor
Include chopped green onions or chives for extra oniony flavor

Add 1 tsp cumin or chili powder for a Tex-Mex style dressing
Use lemon juice instead of lime juice for a more citrusy nuance
Blend in 1-2 avocados for a creamy, thicker texture
Drizzle in some olive oil for added richness and body
Grate in some fresh ginger for an extra layer of flavor

Play with different vinegar styles like red wine, rice wine, or champagne vinegar
Top with diced mango, pineapple, or strawberries for a fruity twist
Mix in some crumbled feta or cotija cheese for saltiness

Add diced chipotle peppers in adobo sauce for smoky spiciness
Frequently Asked Questions
Can I use non-Greek yogurt?
Yes, you can use regular non-Greek yogurt in this cilantro lime dressing recipe. Here are some tips:
Texture- Regular yogurt has a thinner, more liquidy texture compared to thick Greek yogurt. The dressing may turn out slightly runnier.

Strain the yogurt- To thicken regular yogurt, try straining it through cheesecloth or a fine mesh strainer for 30-60 minutes to remove excess whey. This helps create a thicker consistency.

Increase oil- Add a tablespoon or two more olive oil to compensate for the thinner yogurt texture. This helps bind and emulsify the dressing.

Smoothness- Blend the dressing very well to incorporate air and achieve a smooth emulsion.

Fat content- Go for whole milk yogurt rather than low-fat or fat-free for better richness and texture.
Can I use bottled lime juice?
Yes, you can use bottled lime juice instead of fresh squeezed in this recipe. Make sure it is 100% lime juice without any added sweeteners, flavors, or preservatives.
Do I have to use sea salt?
No, you don't have to use sea salt in this recipe.Table salt is fully acceptable to use in place of sea salt. The flavor and saltiness may be slightly different, but both work. Use the same amount, 1 teaspoon of table salt equals 1 teaspoon of sea salt.
What is the role of white wine vinegar in this recipe? Can I substitute it with another type of vinegar?
The white wine vinegar in this recipe serves a few purposes:
Acidic Flavor- Vinegar adds a tangy and acidic flavor to the dressing, which balances the richness of the olive oil and yogurt and enhances the overall taste.
Emulsification- Vinegar helps to emulsify the ingredients, creating a smoother and more stable texture for the dressing.
Preservation- The acidity from the vinegar can contribute to the preservation of the dressing, extending its shelf life when stored in the refrigerator.
If you don't have white wine vinegar or prefer a different type of vinegar, you can certainly substitute it with another mild-flavored vinegar. Here are a few options:
Rice Vinegar-

This vinegar has a mild and slightly sweet flavor that could work well in the dressing.

Apple Cider Vinegar-

While more tart than white wine vinegar, it can be used in smaller amounts to achieve a similar effect.

Champagne Vinegar-

This vinegar is also mild and has a delicate flavor that complements dressings nicely.
Keep in mind that the flavor of the dressing might change slightly depending on the type of vinegar you use, so it's a good idea to start with a smaller amount and adjust to taste. Also, the acidity level of different vinegars can vary, so you might need to adjust the quantity to achieve the desired balance of flavors in the dressing.
How do I store the dressing?
Here are some tips for properly storing cilantro lime dressing:
Storage Container- Store the dressing in an airtight container such as a mason jar, resealable plastic container, or squeezable bottle. This prevents air exposure which can cause spoilage.
Fridge Storage- Keep the dressing refrigerated at all times. The fridge temperature helps keep it fresh.

Duration- Properly stored, the dressing will keep for 3-5 days in the fridge. The flavors may start to degrade after that.
Surface Layer- A thin layer of olive oil may solidify on the top. This is natural separation. Just give the dressing a good stir or shake before using to reincorporate.

Color Change-

The bright green color may fade a bit over time. This is due to the natural oxidation of the herbs and ingredients. It's still fine to use if stored within the recommended duration.
Lid- Make sure the container has a tight fitting lid or cap. Screw lids on tightly. This prevents leaks or spills in the fridge.
How long does it keep?
Fridge- 3-5 days is the recommended fridge life. Keep the dressing refrigerated at all times. The cold temperature helps slow bacteria growth and preserve freshness.
Freezer- Cilantro lime dressing can be frozen for longer storage. It will keep for 2-3 months in a freezer safe container. Thaw overnight in the fridge before using.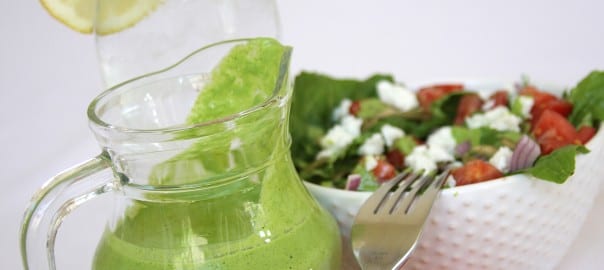 Cilantro Lime Salad Dressing
A light and flavorful condiment for salads, tacos or anything that needs a little flavoring up.
Print
Pin
Rate
Ingredients
1/3

cup

extra virgin olive oil

1

6 oz

container plain greek yogurt

2

tbsp

fresh squeezed lime juice

1

lg

bunch cilantro

*roughly chopped

3

med

cloves garlic

1

tbsp

white wine vinegar

1

tsp

sea salt
Instructions
Place olive oil, yogurt, lime juice, white wine vinegar, sea salt and peeled garlic in a blender or food processor. Thoroughly wash cilantro and roughly chop. Add half of the cilantro and puree until incorporated. Add remaining cilantro and puree until smooth.
Notes
*Please use as many organic ingredients as possible.*
Nutrition
Calories:
65
kcal
|
Carbohydrates:
1
g
|
Protein:
1
g
|
Fat:
7
g
|
Saturated Fat:
1
g
|
Cholesterol:
1
mg
|
Sodium:
233
mg
|
Sugar:
1
g
|
Vitamin A:
7
IU
|
Vitamin C:
1
mg
|
Iron:
1
mg