Best Turkey Brine recipe creates the most flavor packed and moist turkey meat perfect for impressing family and friends on Thanksgiving. We have used this recipe year after year without fail, always making everyone extremely happy.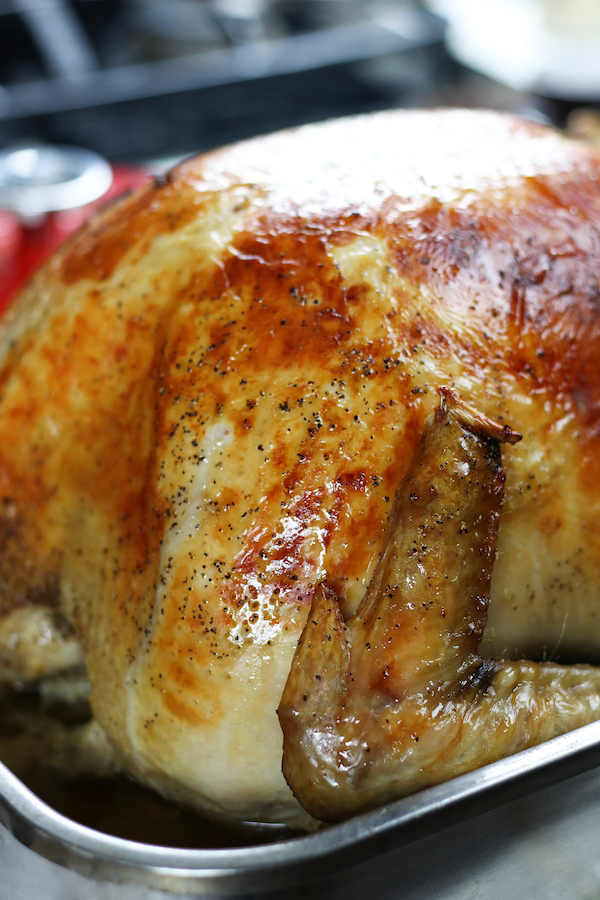 This post may contain affiliate links which I earn a small portion in sales if a purchase is made. Rest assured though, it is never at any additional cost to you.
If you have been following me for awhile you probably have already figured out that Thanksgiving is not my favorite Holiday.
Christmas takes that honor for me.
However, Thanksgiving is my brother's and husband's favorite holiday.
You want to see two extremely happy campers just come hang out at my house on Thanksgiving. They adore the food, the cooking and the company.
Because of this we have truly perfected some of our traditional Thanksgiving recipes. My husband makes KILLER biscuits, I make the most amazing Red Skinned Mashed Potatoes and my brother makes the BEST Thanksgiving turkey I have ever had.
I have been telling him for years that we need to do a post about his turkey brine.
Since we haven't ever taken time out of the holidays to do the post for the site I decide this year to take the bull by the horns.
As he made the brine I wrote down the ingredients and steps and the day of Thanksgiving I snapped a few pictures just so I could finally share it with you all.
Let me just say, these pictures do not do this turkey justice.
I had to sneak in between the making of mac n cheese, biscuits, candied sweet potatoes, mashed potatoes, etc to just snap a few.
What the pictures do not show is how amazingly juicy the turkey meat is and how each and every bite is packed with flavor.
If you have ever wondered the power of a well stocked spice cabinet, I swear it comes out full force in the scrumptiousness of this Best Turkey Brine recipe.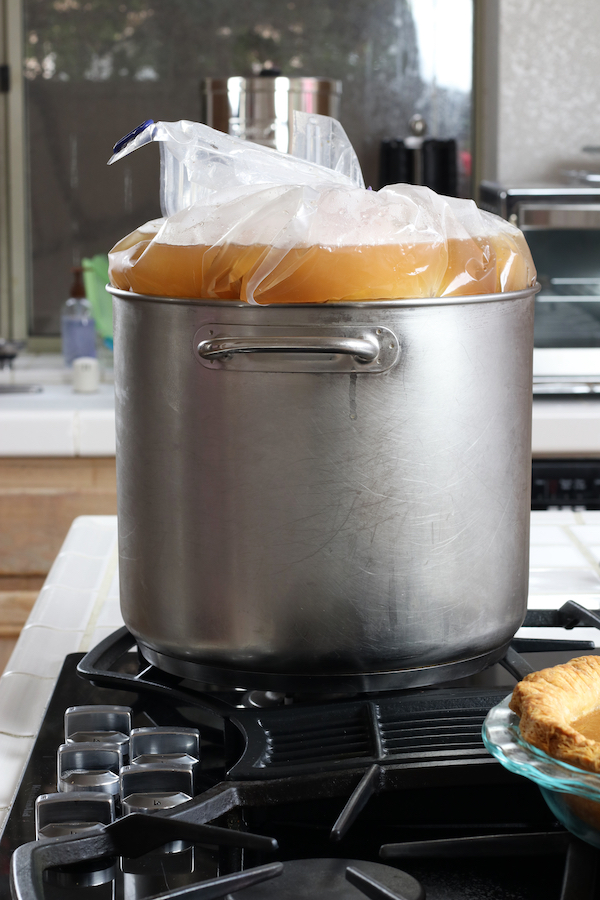 What is Turkey Brine?
A turkey brine is simply a mixture of water, salt, spices, herbs and sometimes citrus that imparts moisture and flavor into the turkey. Basically you create the solution, let it cool and then soak the turkey in the brine while it refrigerates.
Why Brine Turkey?
Turkey on its own is a very lean meat and it sometimes can turn out dry and lacking flavor. If brined and roasted correctly, Thanksgiving turkeys can be incredibly flavorful and moist. It is absolutely worth the extra effort of brining because the end result ends up being a 5 star creation.
Best Turkeys To Brine
It is very important to make sure you do not brine a turkey that has been pre-salted or injected with a salt solution. Turkeys that have been pre-salted will be labeled with phrases such as "moisture enhanced", "Kosher" and "self-basting". The best turkey to purchase for optimal results with a brine is a "Natural Turkey". This basically means there has been minimal processing done to this turkey.
How To Brine Turkey
Add 1/2 gallon of water to a large stock pot along with all the spices, herbs, sugar, salt and chicken broth.
Bring to a boil until sugar and salt have dissolved, stirring occasionally.
Take off heat and add ice. Let sit until ice has dissolved and brine has cooled.
Open brining bag into an approximately 36-42 quart stock pot.
Place turkey breast side down into bag and then pour brine over turkey.
Close bag and let sit in the refrigerator to brine.
How Long Should Turkey Brine?
Turkeys are customarily brined overnight, the day before roasting. We however often brine our turkeys for a full 48 hours before roasting. If you have the time, a full 3 days of brining will create an awesome turkey but we personally do not go longer than 3 days.
Pro Tip: If brining for a full 3 days lower salt by 1/3 so as to not create too salty of a final product.
Tools Needed For Brining
The 2 tools below are most ideal to help prevent messes and to ensure the entire turkey is brined.
Turkey Brine Bags
If by chance your turkey is a tad bit bigger than what your stockpot can handle (as seen in the picture of our brining turkey above) you will be incredibly thankful that you have a brining bag. These bags are durable, puncture resistant and have a strong closing top to help prevent brining liquid from leaking out.
Stock Pot
A large stockpot to hold the brining bag and turkey will make the brining process much easier. The handles of the stockpot allow for easier transport into the refrigerator and a stockpot will generally fit better into your refrigerator than a bucket will.
As a note, it is best to make room in your refrigerator prior to making the brine. This will save you a ton of pain and hassle once it is time to refrigerate your brining turkey.
Spices and Flavors For The Best Turkey Brine
It is really easy when you first take a look at this list to feel intimidated by the amount of spices. Let me reassure you though, I understand that feeling but it looks way worse than what it is. Most if these spices you probably already have on hand or will be needing with Holiday baking.
Also, once you try how AMAZING the turkey turns out you will be so glad you made the investment.
Good quality salt like Kosher salt, pink Himalayan salt or sea salt.
Brown sugar, either light or dark.
Garlic Powder
Oregano
Basil
Thyme
Cloves
Nutmeg
Sage
Allspice
Black Pepper
Brown Onion
Brine Measurements for Various Sized Turkeys
15 to 18 lb Bird
The amounts for a 15-18 lb turkey are as follows: 6 cups of water, 1 tsp garlic powder, 1 tsp ground rosemary, 1 tsp oregano, 1 tsp basil, 1 tsp thyme, 1 1/4 tsp black pepper, 1 tsp marjoram, 1/2 tsp ground cloves, 3/4 tsp ground cinnamon, 1/4 tsp nutmeg, 3/4 tsp ground ginger, 1 tsp sage, 1/4 tsp allspice, 1 cup salt, 1/2 cup packed brown sugar, half brown onion roughly chopped and approximately 1-2 ice cubes trays full of ice to cool brine.
21 to 24 lb Bird
See recipe below for a 21-24 lb turkey.
27 to 30 lb Bird
The amounts for a 15-18 lb turkey are as follows: 8 cups of water, 2 tsp garlic powder, 2 tsp ground rosemary, 2 tsp oregano, 2 tsp basil, 2 tsp thyme, 2 tsp black pepper, 2 tsp marjoram, 1 tsp ground cloves, 1 1/2 tsp ground cinnamon, 3/4 tsp nutmeg, 1 tsp ground ginger, 2 tsp sage, 3/4 tsp allspice, 2 cups salt, 1 cup packed brown sugar, 1 1/2 brown onions roughly chopped and approximately 3 ice cube trays full of ice to cool brine.
Tips for Roasting the Best Holiday Turkey
Use a small coffee grinder to grind the dried herbs for the brine if pre-ground herbs are not available.
Remember to allow plenty of time to defrost your turkey in the refrigerator before bringing and then roasting. A 21-24 lb bird will require 5 days to defrost, a 27-30 lb will require 6- 7 days and a smaller 15- 18 lb bird will require 4 day.
Spatchcocking the turkey is the act of removing the backbone, essentially butterflying the the turkey. Doing this allows for more even and quicker roasting times. Generally a 21-24 lb spatchcocked bird will reach 165℉ in approximately 2 1/2 hours.
An unstuffed turkey will take approximately 13 mins per lb at 350℉.
More Family Favorite Holiday Recipes
Mom's Frozen Peanut Butter Pie
Mom's Old Fashioned Swedish Apple Cake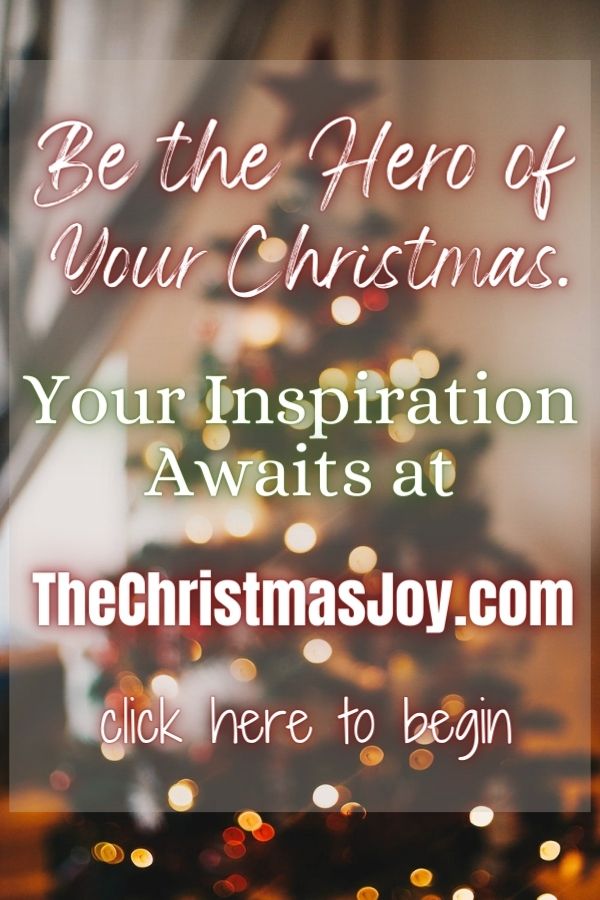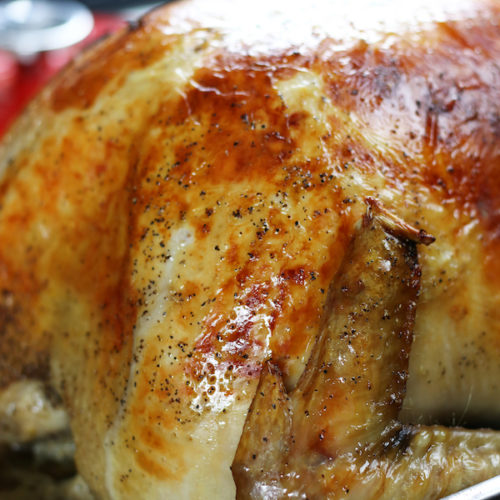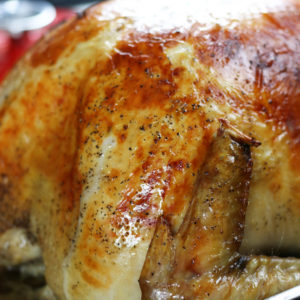 Best Turkey Brine
This Best Turkey Brine recipe creates the most tender, flavorful and moist turkey perfect for your Holiday table. This recipe is for a 21-24 lbs bird.
Print
Pin
Rate
Ingredients
Brine
1/2

gal

water

1

qt

chicken broth

1 1/2

tsp

garlic powder

1 1/2

tsp

ground rosemary

1 1/2

tsp

oregano

1 1/2

tsp

basil

1 1/2

tsp

thyme

1 1/2

tsp

marjoram

1

tsp

ground cloves

1

tsp

cinnamon

1/2

tsp

nutmeg

1

tsp

ground ginger

1 1/2

tsp

sage

1/2

tsp

allspice

2

tsp

black pepper

1 1/2

cups

good quality salt

*such as Kosher, pink Himalayan and/or sea salt

3/4

cup

packed brown sugar

*either light or dark

1

lg

brown onion

*roughly chopped

2

trays

ice cubes

*about 24-30 ice cubes
For the Turkey
21-24

lb

all-natural turkey

*fully defrosted if previously frozen

Olive oil

salt and pepper

1

lg

brown onion

*cut into 1/4's

3-4

stalks

celery

*cut into lg chunks

4

cloves

garlic

*crushed, about 1 tbsp
Instructions
Place all ingredients with the exception of the brown onion and ice cubes into a large stockpot. Bring to a boil over med/high- high heat until sugar and salt dissolves. Take off heat and add ice and brown onion. Let brine sit until ice has melted and brine has cooled to room temperature.

Open brining bag into a 36-42 quart stockpot and place turkey breast side down into bag. Pour brine over top of turkey and seal bag tightly following instructions on bag. Brine in refrigerator for 24-48 hours.

Once brined, remove turkey from liquid and dispose of brine. Throughly rinse off both the outside and inner cavity of bird and then pat dry with paper towels.

Place turkey onto roasting rack inside inside large roasting pan. Add the onion, celery and garlic to the cavity of the turkey. Drizzle the outside of the turkey with olive oil and then sprinkle with salt and pepper.

Bake at 425℉ for 25 mins and then lower temperature to 350℉. Tent the turkey with aluminum foil (see below under Recipe Notes) and bake until internal temperature of the innermost part of the thigh reaches 165℉. If turkey has not acheived a golden brown color towards the end of roasting, remove foil for the last 30 mins of baking.

Once pulled from the oven let turkey rest for 30 mins before carving.
Notes
*Please use as many organic ingredients as possible.
Recipe Notes
All herbs and spices for the brine are measurements for dried vs fresh.
To tent a turkey means to cover with foil loosely similar to the shape of a tent, allowing some steam to be released on the side. In other words, the entire turkey and pan does not need to be covered. Tenting will prevent the turkey from over browning.
An unstuffed turkey (no bread dressing) will take approximately 13 mins per lb and a stuffed turkey will require anywhere from 30- 60 mins longer roasting time. 
See above under "Tips for roasting the best holiday turkey" for spatchcocking guidelines and cooking times.