Chicken & Roasted Veggie Mac and Cheese recipe is a completely irresistible homemade classic and family favorite. A few key ingredients and a little roasting makes this a tempting way to eat your veggies.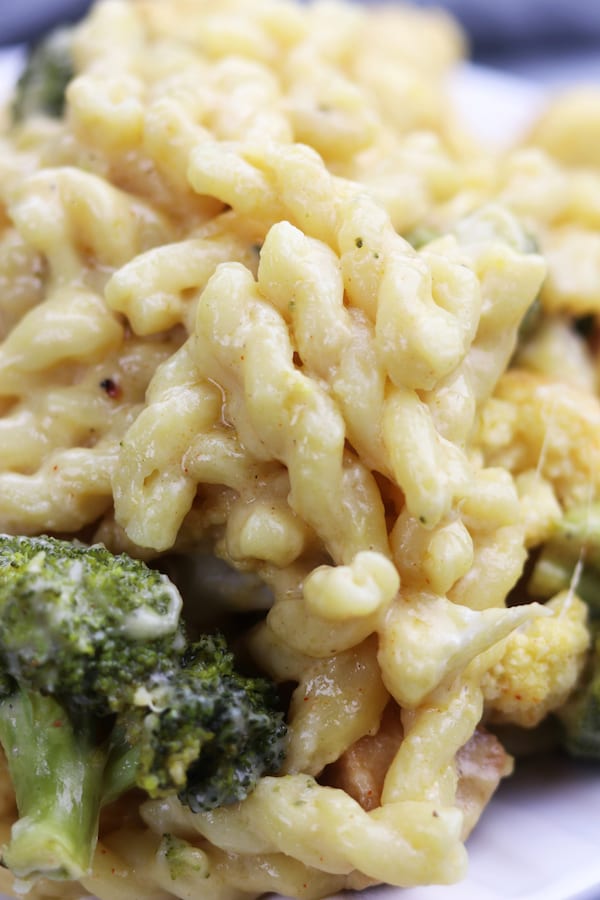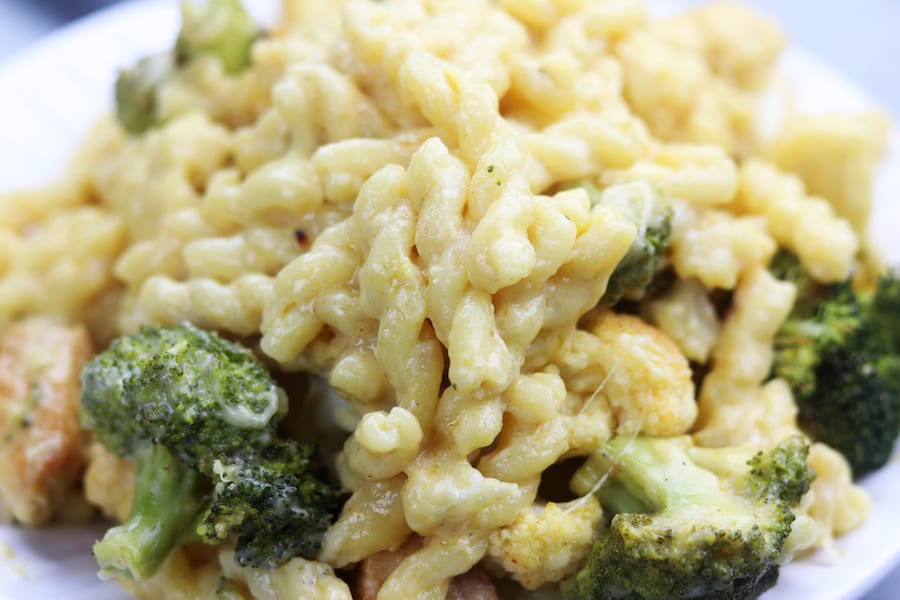 I have a question for you. What is your all-time favorite comfort food? You know, the one you go to when life hands you a really crappy day. For me it has always been ooey gooey mac and cheese. The challenge though, for longest time was I couldn't get the ooey gooey part just right on my homemade version. I wanted that same ooey gooeyness as the big name brand you can buy at the store but with cleaner ingredients and veggies. Have to have the veggies. Hence, after many attempts I finally perfected it with this Chicken & Roasted Veggie Mac and Cheese. My husband, who likes to give me a very hard time about putting stuff inside of stuff, fell in love with the veggies and when our resident little one devoured it, I knew I had a winner.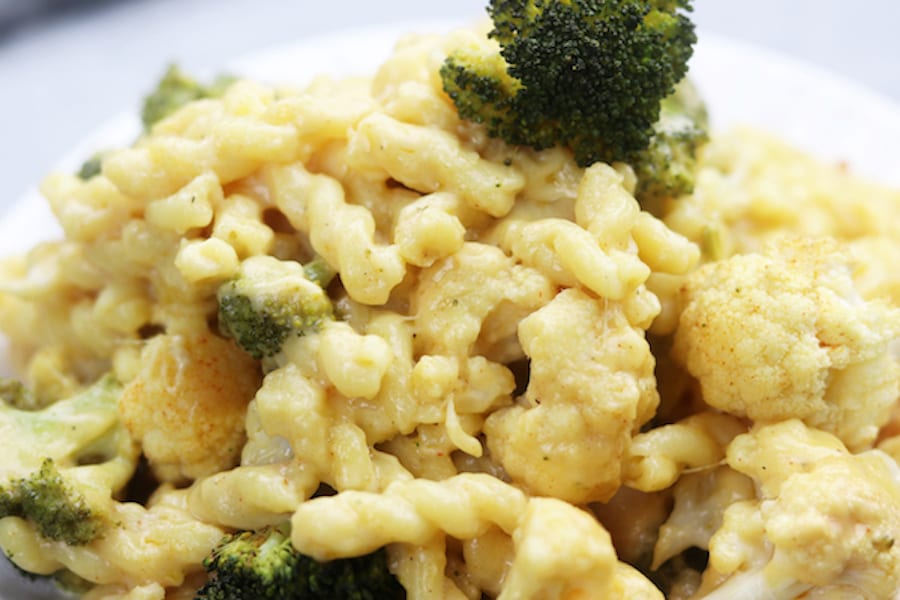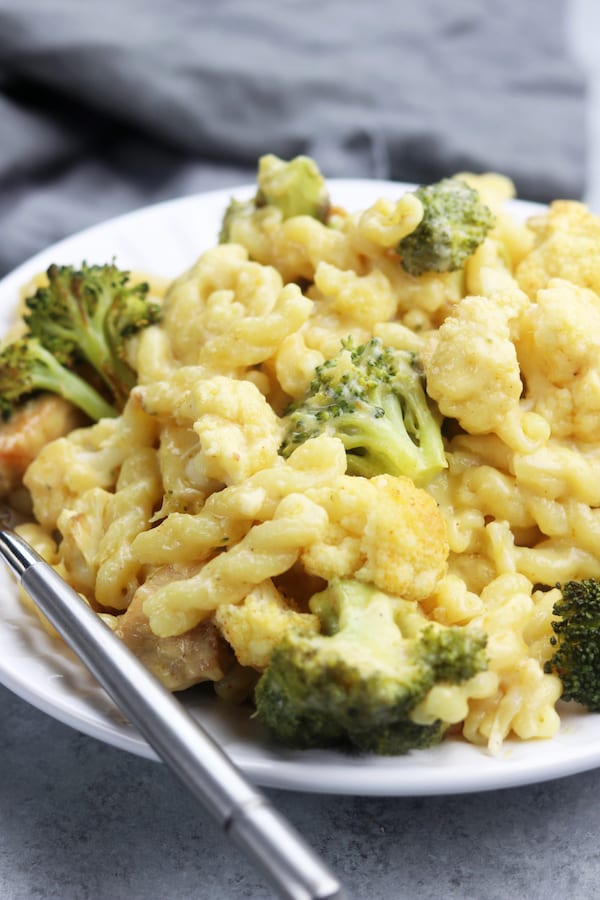 Tips about Chicken & Roasted Veggie Mac and Cheese:
Chicken & Roasted Veggie Mac and Cheese
A homemade classic with a twist.
Ingredients
For Chicken
2 boneless skinless chicken breasts (about 1¼ lbs)
2 tbsp oil for frying chicken
For the Veggies
3-4 cups broccoli florets *about 2 medium heads
3-4 cups cauliflower florets *about 2 lb head
¼ cup olive oil
½ tsp salt
½ tsp garlic powder
½ tsp smoked paprika
For the Macaroni
16-17 oz bag favorite pasta
3 tbsp salt for water
For the Sauce
3 tbsp butter
3 tbsp flour
½ tsp salt
¼ tsp back pepper
½ tsp mustard powder
½ tsp smoked paprika
½ tsp garlic powder
½ tsp onion powder
1 cup chicken broth
2 cups whole milk
5 cups cheese ( 6- 6½ cups for extra cheesy)
Instructions
Preheat oven to 350℉. In a small bowl mix together oil, salt and spices for veggies. Pour over broccoli and cauliflower florets and toss until coated. Spread florets evenly on cookie sheet and bake for 30 mins.
Cut chicken breasts into bite size pieces. Heat a large pan over medium/high heat. Add oil for chicken. Sauté chicken pieces until browned and caramelized, about 7-8 mins. Remove from pan and set chicken aside.
Bring a large pot of water to boil. Add salt and cook noodles according to directions on package.
While pasta is cooking place the same pan that chicken was fried in over medium high heat. Add butter and melt. Add flour and whisk until fully incorporated and roux mixture is bubbling. Continue cooking for another minute and then add broth. Continue the process of whisking until incorporated and bubbly (about 30 secs- 1 min). Whisk in salt, spices and milk, bring to a simmer for about 3 to 4 minutes. Stir in cheese until melted. Turn off heat and add chicken, veggies and pasta. Stir well and enjoy!
Notes
*Please use as many organic ingredients as possible.*
Find this and other savory dishes on Facebook and Pinterest.
For other irresistible comfort foods check out these recipes: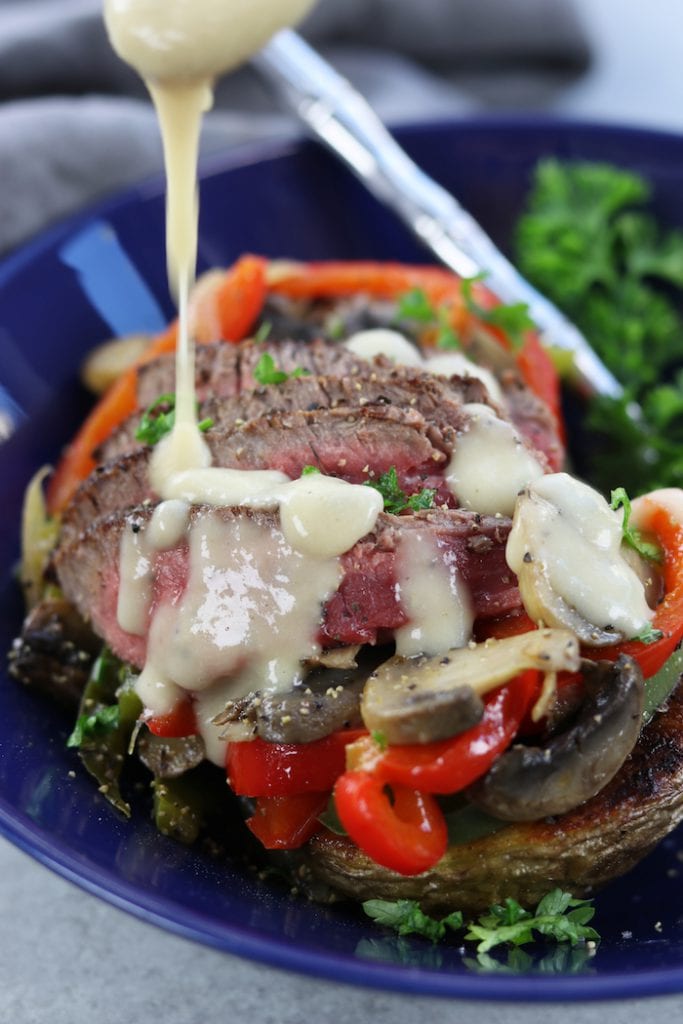 Veggie Cheesesteak Potatoes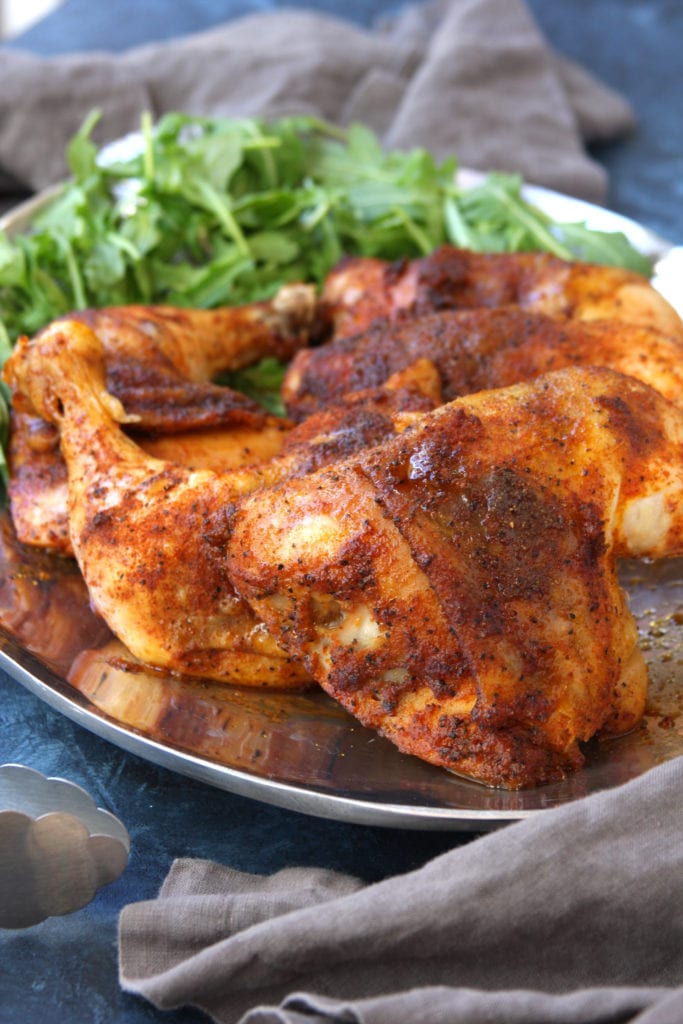 Husband Approved Dry Rubbed Chicken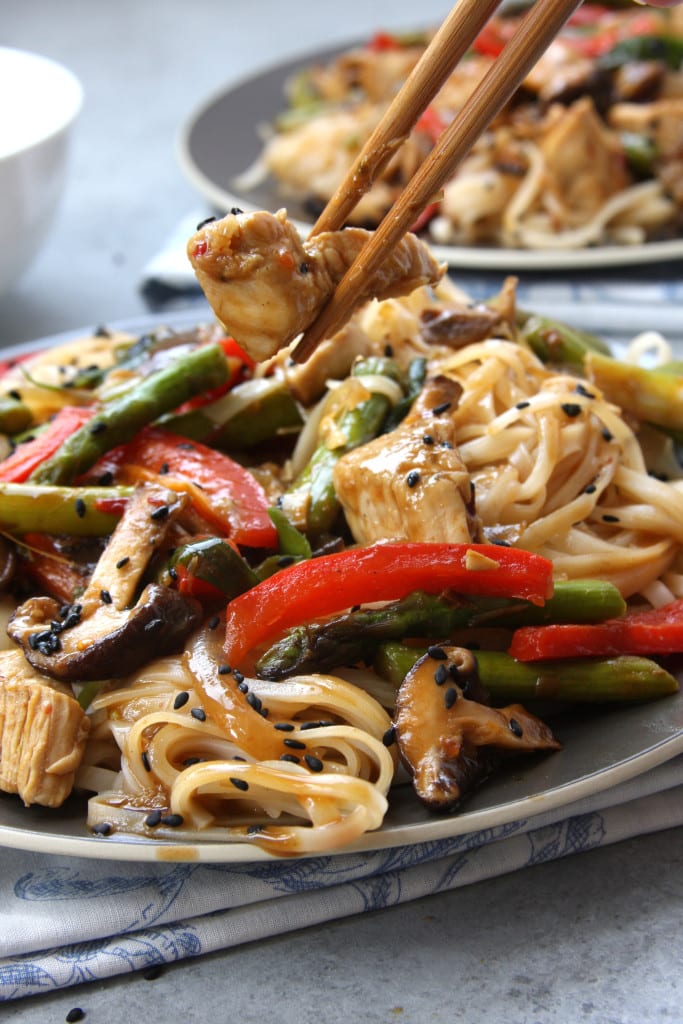 Lemongrass Chicken Noodle Stir Fry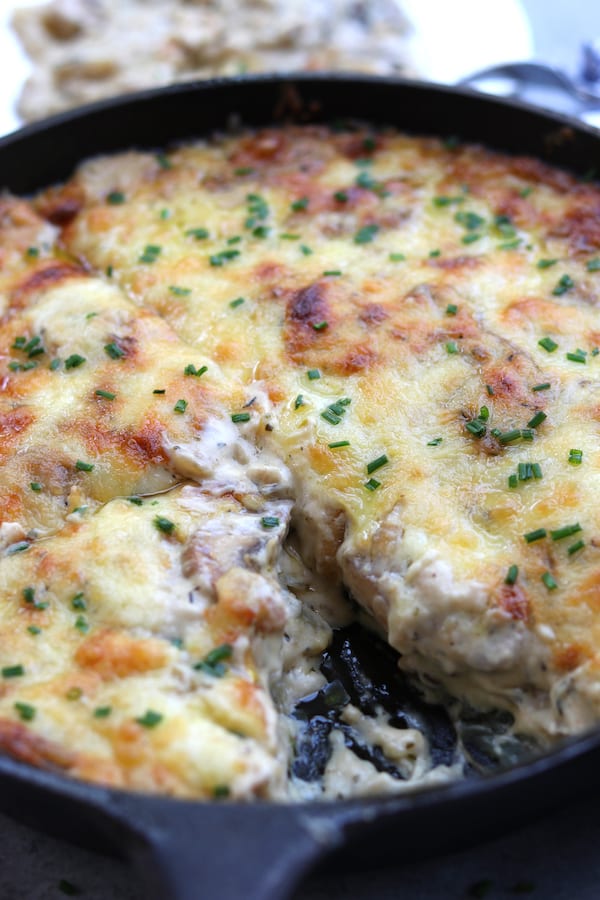 Creamy Dreamy Scallop Potatoes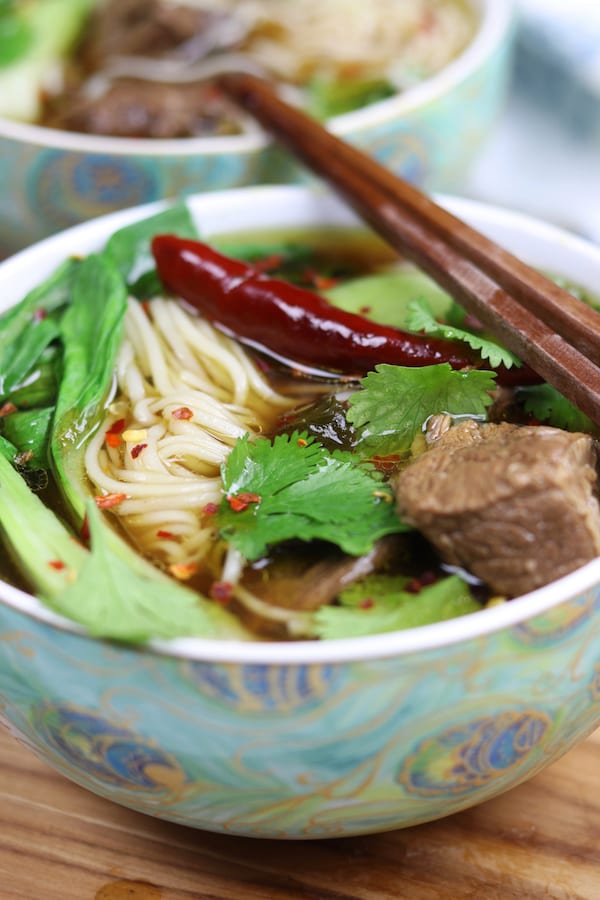 Beef Asian Noodle Soup