Homemade Limoncello is an absolutely divine after dinner Italian sipping liqueur that is extremely easy to make. This is a perfect way to use lemons from your lemon tree and makes perfect gifts. This is my all time favorite liqueur.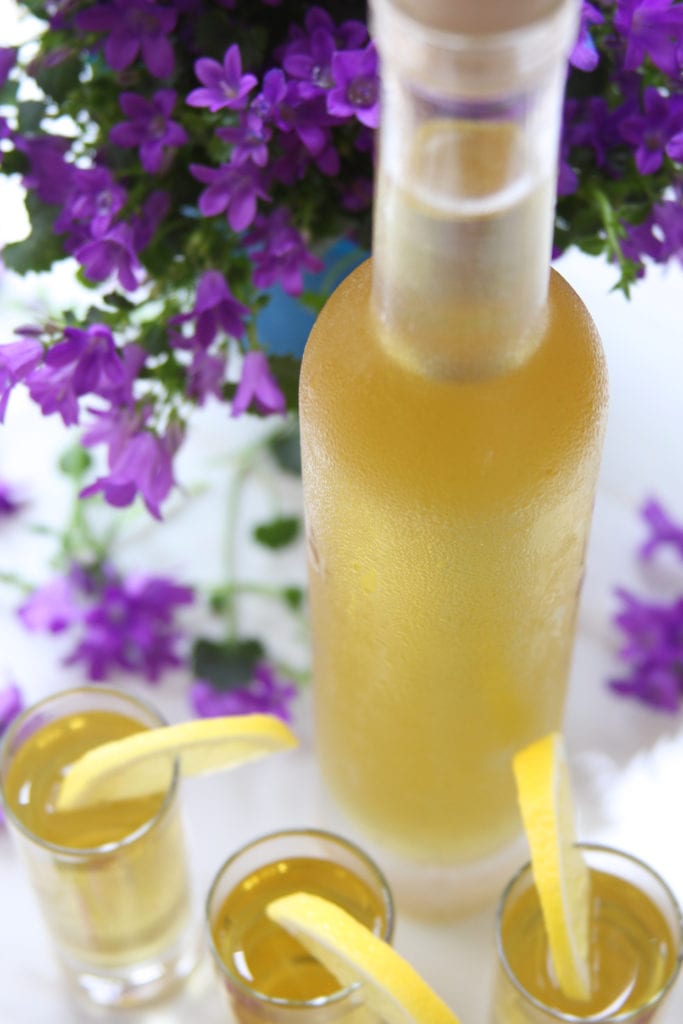 This post may contain affiliate links which I earn a small portion in sales if a purchase is made. Rest assured though, it is never at any additional cost to you.
If you have been to Italy then you are probably familiar with this incredible after dinner liqueur. It is served chilled and is sweet, slightly tangy and definitely refreshing. Italians use it to aid digestion after a large meal. I personally think it is just a reason to indulge in this heavenly liquid. My first time trying limoncello was in Italy and I became hooked. Yes, I am a complete lemon lover. Since that trip I was so excited to find limoncello here in the states. My excitement faded once I saw yellow #5 food dye as one of the ingredients. As someone who loves clean eating, I want to be able to enjoy the occasional treat and/or comfort meal while avoiding the possible health risks associated with such ingredients. The solution, making Homemade Limoncello is actually very easy. It gives you control to use pure ingredients. If you have a lemon tree in your back yard or if you receive back yard lemons from a neighbor or friend, those are perfect. Chances of pesticides being sprayed on them is very low, making them perfect for this highly seductive Homemade Limoncello.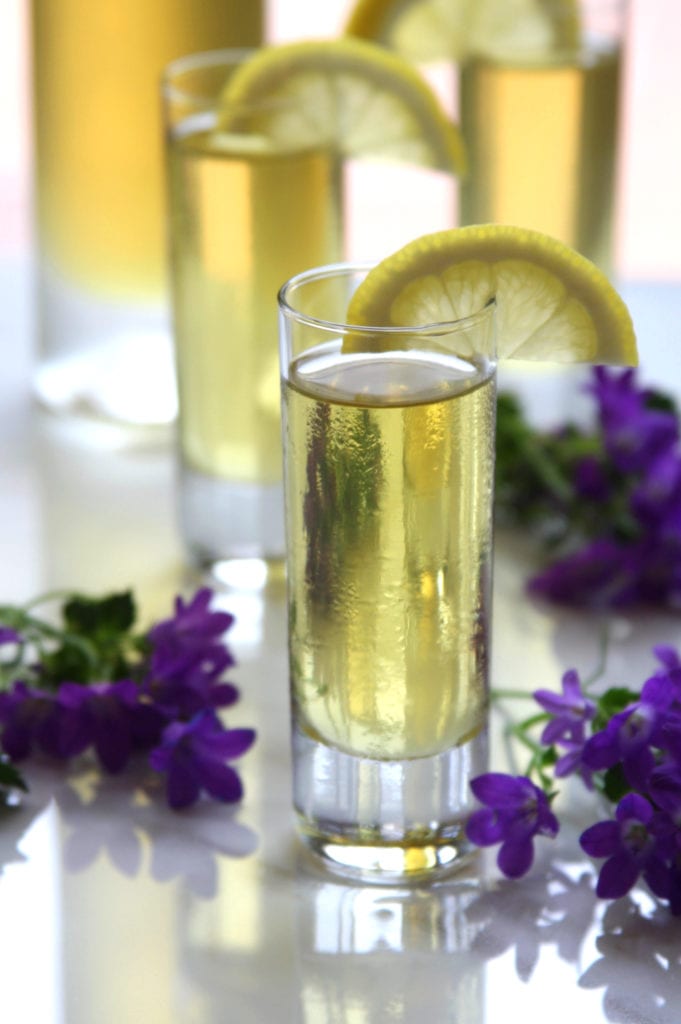 Which lemons to use for Limoncello:
If you have a lemon tree or if you receive an abundance of lemons from a neighbor or friend, making Homemade Limoncello is the perfect way to utilize the lemons. Backyard lemons really are perfect for limoncello because the chances of pesticides being sprayed on them is little to none. If you live in a climate where lemons do not grow, aim for using organic lemons since the zest is used to make this heavenly liqueur. The juice can be frozen in ice cube trays and then stored in freezer containers for when you need just a little lemon juice. By doing this there is absolutely no waist. YAY!
How to make Limoncello:
There are two mains steps to making limoncello. All you need for the first step is good quality vodka, washed lemons and a veggie peeler. Using the veggie peeler, peel the zest off of the lemon making sure there is very little to no white pith on the peel. Once you you have removed all the zest, shove them into your vodka bottle and let sit for 75-80 days. The second step is straining the vodka to remove the zest and then making a simple syrup.
I wrote this recipe with the person who has an abundance of lemons, from their lemon tree, in mind. In other words, it makes a lot!! My school of thought is, while you are at it, why not make extra as gifts? THEY MAKE GREAT CHRISTMAS GIFTS!!!! If you prefer to make a smaller batch, each 750 ml bottle holds the zest of about 8-10 large lemons. To make the simple syrup for a smaller batch use 2 cups sugar and 1 1/3 cups water.
Tips about Limoncello:
Here is a hint, in order to fit all the lemon peels in the bottle, you have to empty the bottle just a bit first. So make yourself a vodka and cranberry juice while you are peeling away. It makes the job of lemon zester a little more pleasant.
So I made a mistake while making these gorgeous bottles of limoncello. I meant to only let them brew for about 7 weeks. I had to travel out of town for an extended period of time and had completely forgotten about finishing off the limoncello. By the time I finished it, it had brewed for a little over 11 weeks. I was worried that it would turn into puckercello. What started out as a mistake actually made for a phenomenal tasting liqueur. Forget necessity being the mother of invention. I think mistakes are now.
I absolutely fell in love with how pretty the limoncello looks in these limoncello bottles. Now granted, giving this in canning jars can be beautifully presented also but there is something so sleek and pretty about the long skinny bottle featured in the photo above. (affiliate)
How to store Limoncello:
Once the Homemade Limoncello is made, store extras in the freezer. Since alcohol doesn't freeze it will be nice and icy cold when you are ready to use. Freezing also preserves it just a little longer. As a side note, if you are using 100 proof vodka it will become cold but not icy in the freezer due to the high alcohol content. Just know that 100 proof will pack a punch when drinking so just proceed with caution.
How to drink Limoncello:
Last but not least, limoncello is wonderful to just sip by itself but is also great in champagne and sparkling waters.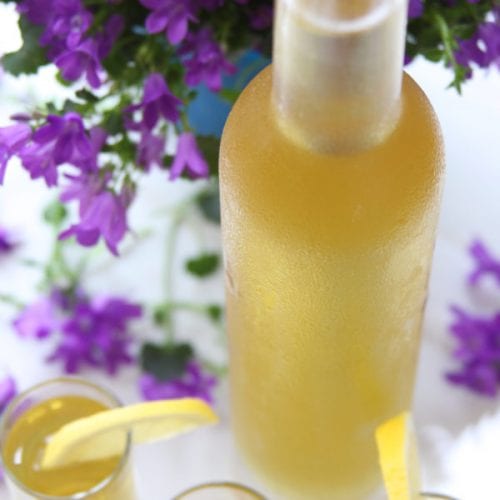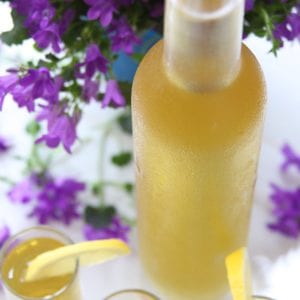 Homemade Limoncello
A heavenly after dinner liqueur that is wonderful for sipping or making mixed drinks.
Print
Pin
Rate
Servings:
5
- 6 large canning jars
Ingredients
3- 750

ml

40 proof vodka

24- 30

med/lg. lemons

6

cups

sugar

4

cups

water
Instructions
Thoroughly wash lemons to remove wax and pesticides if not using organic. With a vegetable peeler, peel lemons removing just the zest and leaving the white pith. Try to remove any remaining pith on zest with a small pairing knife as it will make the liqueur bitter.

Empty a small amount of vodka into a separate glass to make room for peels. Gently insert the zest from 8-10 lemons in each jar. Seel the bottles and store in a cool dark place for 75-80 days.

Once the 80 days has past, strain vodka through a fine mesh colander into a large pitcher. This will separate the vodka from the zest.

In a lg sauce pan bring to a low simmer sugar and water until sugar in completely dissolved. Add to vodka and stir well. Let cool to room temperature.

Wash and sanitize canning jars or limoncello bottles. Once jars are washed and dried pour limoncello into them using a funnel to prevent spilling.

Store in refrigerator for quick use or freezer for longer storage.
Notes
*Please use as many organic ingredients as possible.*
If you love Limoncello than check out these recipes: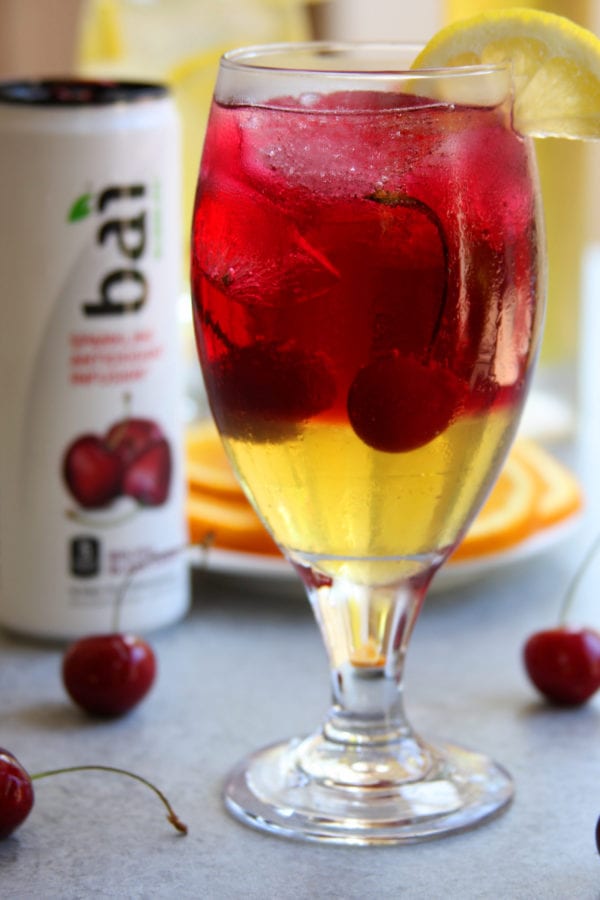 Skinny Limoncello Sparklers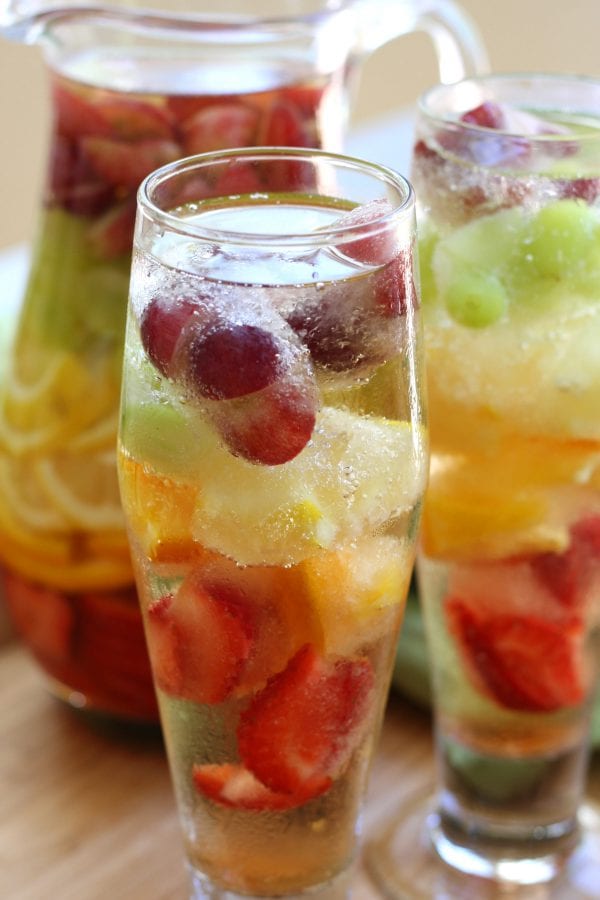 Rainbow Tequila Sangria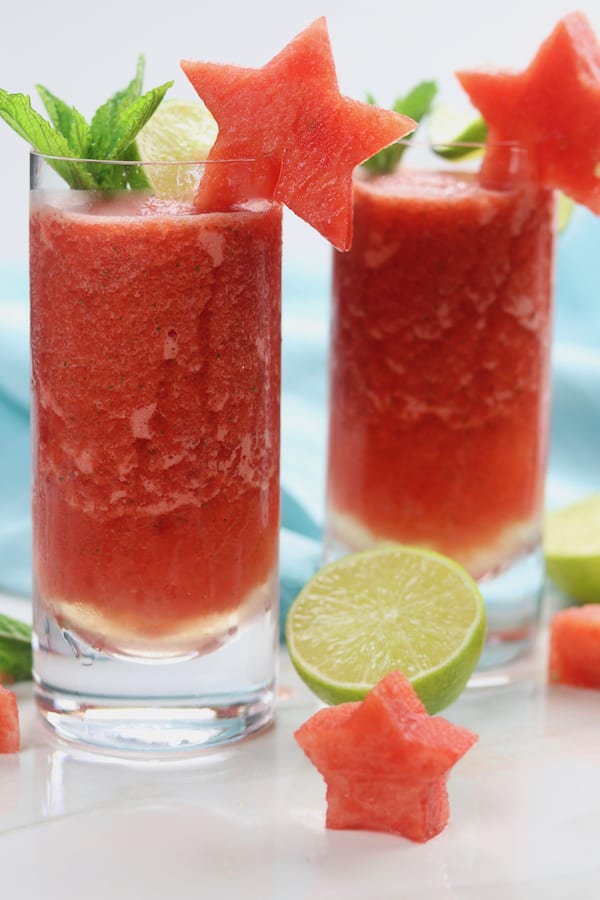 Frozen Watermelon Mojitos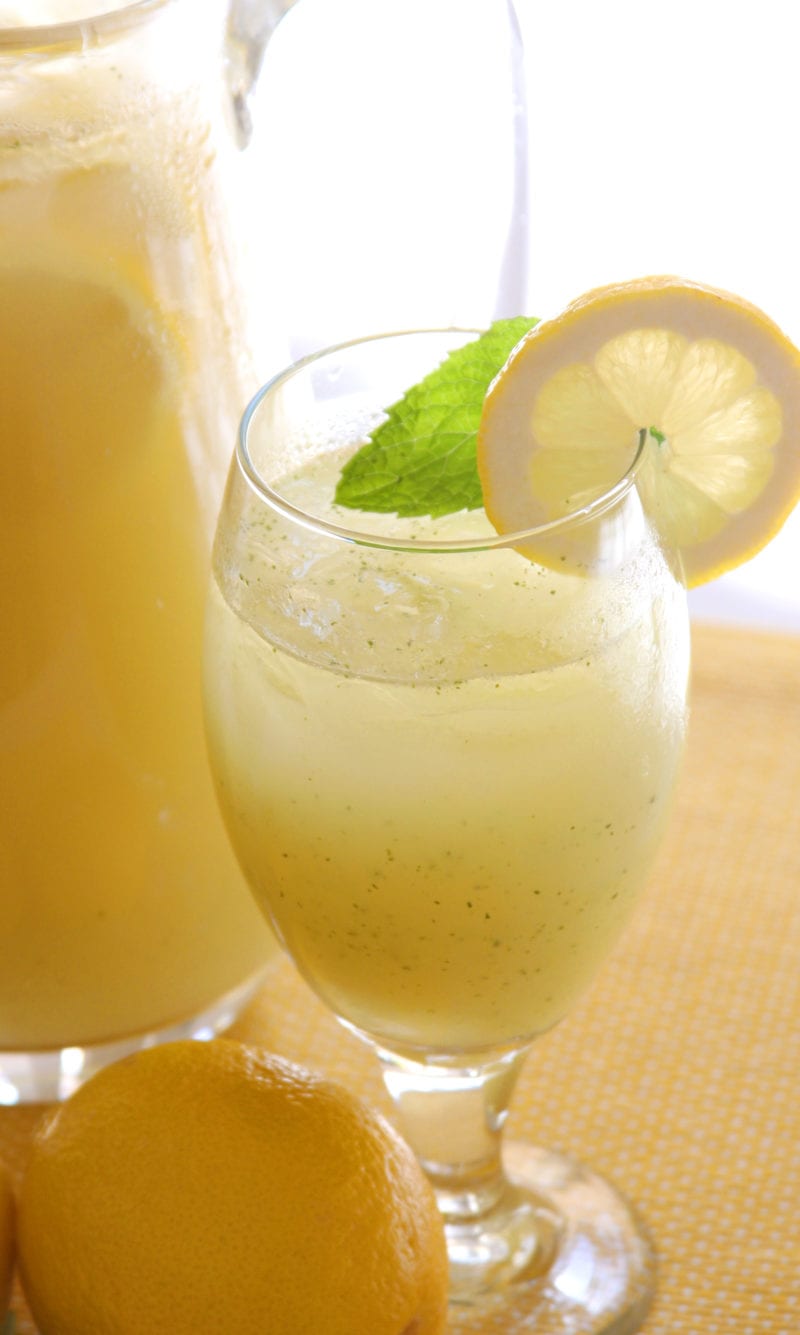 Vodka Honey Lemonade