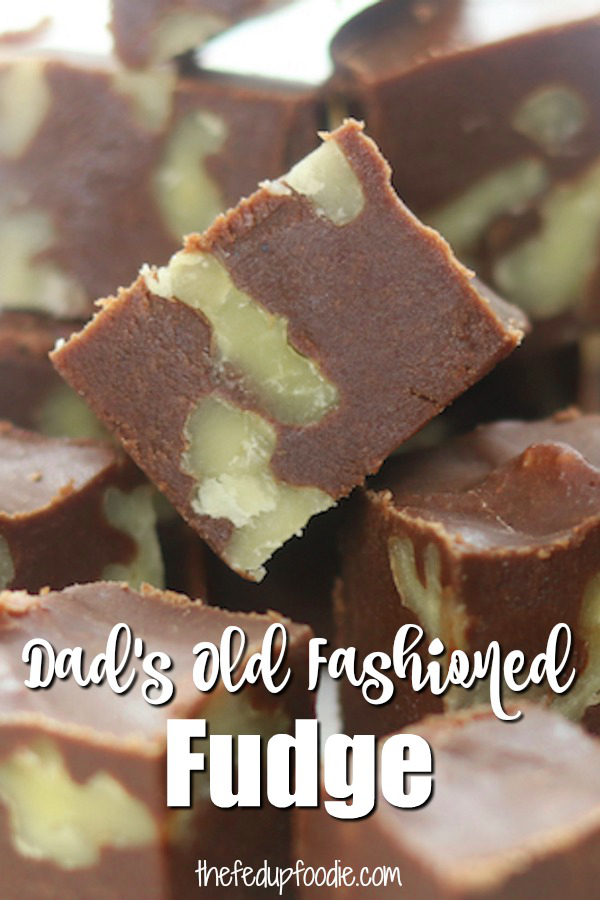 Dad's Old Fashioned Fudge recipe has been in my family since about 1975 and is an absolute must-make every Christmas and Easter. With just 5 ingredients, it turns out rich, creamy and a complete crowd pleaser! We served this homemade fudge at my Dad's funeral reception and the plate was wiped clean in minutes.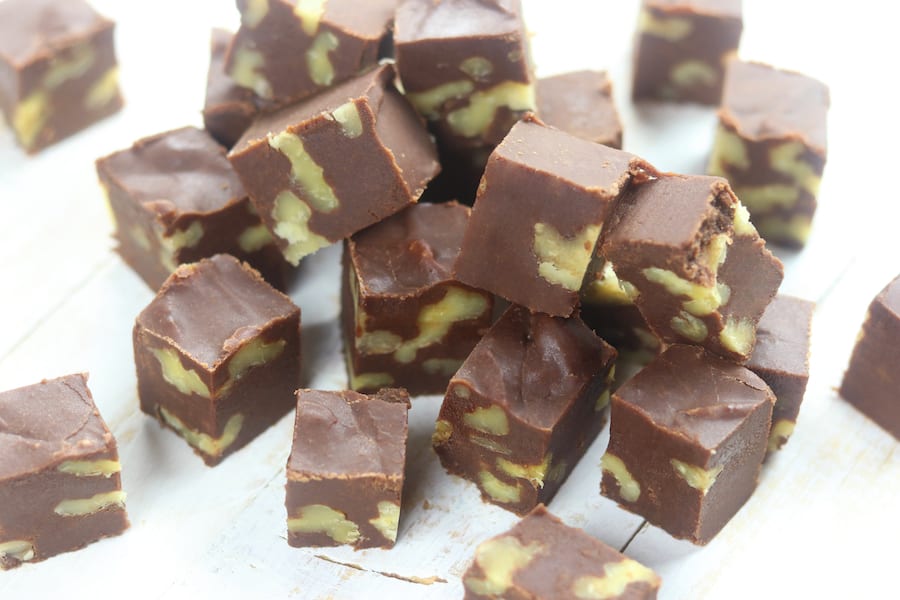 The Fed Up Foodie is a participant in the Amazon Services LLC Associates Program, an affiliate advertising program designed to provide a means for sites to earn advertising fees by advertising and linking to Amazon.com at no additional cost to you. This post may contain affiliate links.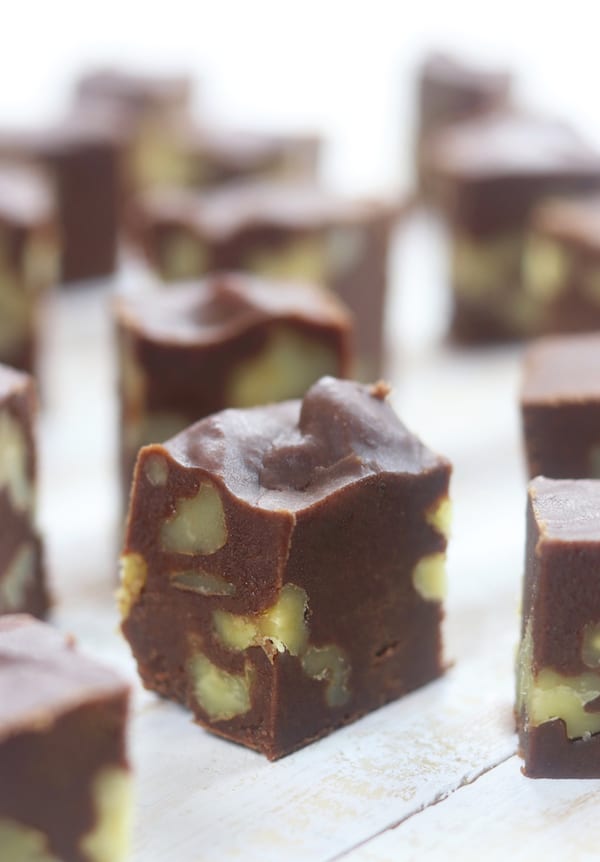 You know those recipes that have been woven into the holidays decade after decade and are made specially by one family member?
It becomes such an integral part of the celebration that it would be missed almost as much as that family member itself if not present.
Well this Dad's Old Fashioned Fudge recipe is that for us. My dad has been making this fudge since about 1975 EVERY SINGLE YEAR.
Even the year my mom passed this fudge was still present for our celebration.
Rumor has it that this recipe came straight from a very famous west coast candy shop, but we all know how rumors are…can't always trust them.
Here is what I know for certain, my dad made several batches every year.
My parents would gift this fudge along with all the other special Christmas goodies to family and church members.
This year eating this fudge is extra special for my family.
The reason is, my dad passed away right before Thanksgiving.
Talk about a heart wrenching holiday season.
It was about a week after his passing that I was sitting at my desk trying to wade through my piles of work while grieving, when it hit me…COMPLETE PANIC…"What happened to the fudge recipe" shot through my mind.
Here is the background to my complete panic.
Last year I had told my dad that we should work on a post for the blog making his fudge recipe.
He proceeded to dive into deep explanation in a way that only my dad could do about how the evaporated milk sizes have changed over the years, thereby altering the way the recipe would have to be written.
I encouraged him, that since he was a scientist, I couldn't think of a better person for rewriting the recipe with today's proportions in mind.
And he did just that, but my dad worked on his own time frame and didn't get the rewritten recipe to me until January.
So I did what any good food blogger would do, I tucked it away for this 2017 holiday season.
Sadly my dad passed and I completely forgot about it until that panic stricken moment.
I had complete fear that I had lost the last hand written recipe my father had done for me.
Not only was it the last hand written recipe but HIS fudge recipe… I shot up out of my desk and tore through my notebooks with my heart pounding.
Thank God it took but just a few minutes to find.
Once I saw those beautiful hand written words shining up at me my tears began.
Once the flood gates opened I think I cried for a good 4 hours straight.
I am so thankful that my father gifted me with this recipe so that I can carry on the tradition.
I made this for his funeral reception and it was literally gone in a heartbeat.
I am filled with joy over this because I can just see my dad right now. Grinning from ear to ear knowing that he made so many people happy for a moment while enjoying his fudge.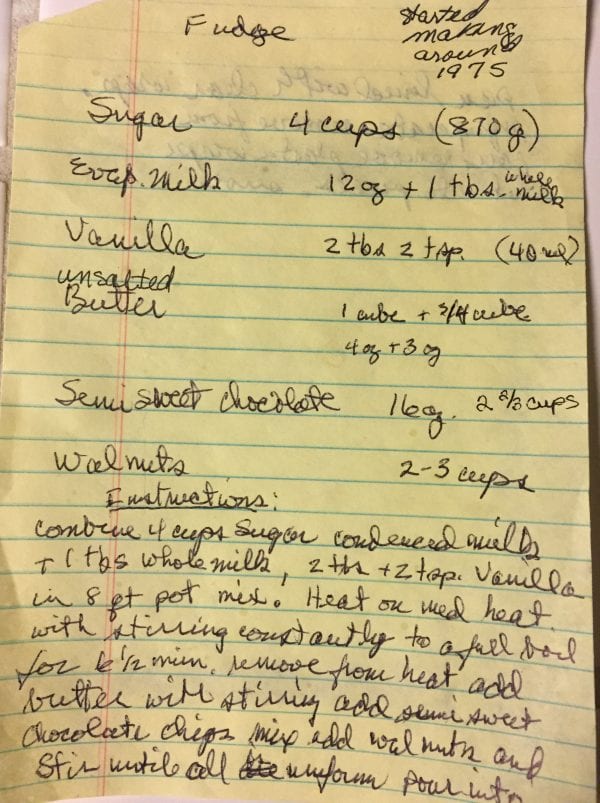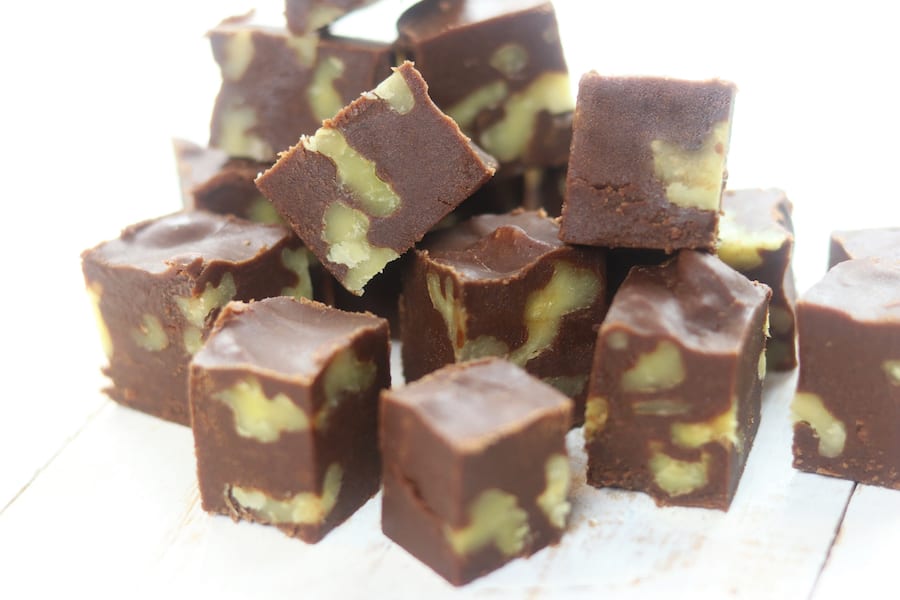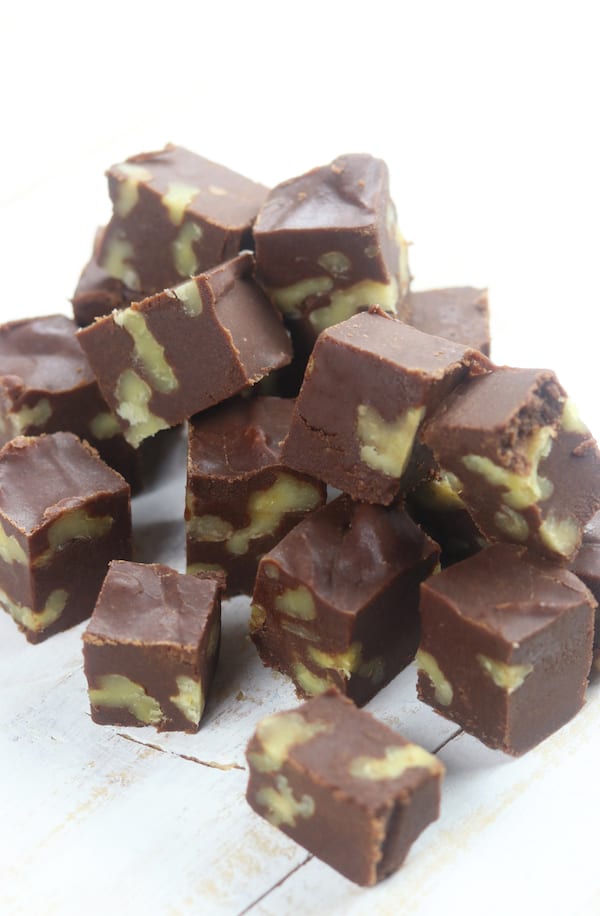 Commonly asked questions about this Old Fashioned Fudge Recipes:
Do I need a candy thermometer to make this old fashioned fudge?
I am so glad you asked this! My dad actually created this recipe without the need for a candy thermometer and then my brother and I experimented using different types of pans. Just make sure to follow the first two tips below under the Tips section.
Can I eliminate the walnuts?
Absolutely! This homemade fudge recipe tastes wonderful with or without nuts.
What other nuts would work well in this recipe aside from walnuts?
Such a great question! This is where creativity knows no end. If there is a nut you prefer, I recommend giving it a try. Walnuts would always be my first choice because this is what I grew up on, but cashews and/or shelled pistachios would be my next choice.
Tips on How to Make Dad's Old Fashioned Fudge:
The best type of 8 quart pan to cook this Dad's Old Fashioned Fudge recipe is a stainless steel 8 quart pot .
If you use a ceramic coated cast iron pan the cooking time will increase. Here is a trick to keep in mind, once it starts to rapidly boil continue cooking for another 2 full minutes and then take off of heat and add the rest of the ingredients. The cooking time will almost double in this type of pan.
Another trick is to use pure vanilla extract over imitation vanilla since the pure vanilla gives such a wonderfully rich and robust flavor.
MOST IMPORTANT TIP: Make sure to use evaporated milk and not sweetened condensed milk. If you accidentally use sweetened condensed milk your fudge will incredibly over the top sweet.
Before adding the butter in make sure to cut it into smaller pieces for faster melting.
Walnuts are optional but so delicious in this fudge.
More fun old-fashion Christmas recipes.
Sugar Plum Shortbread Christmas Cookies– Wicked Good Kitchen
Snickerdoodles– Tastes Better From Scratch
Easy Homemade Divinity Candy– The Domestic Rebel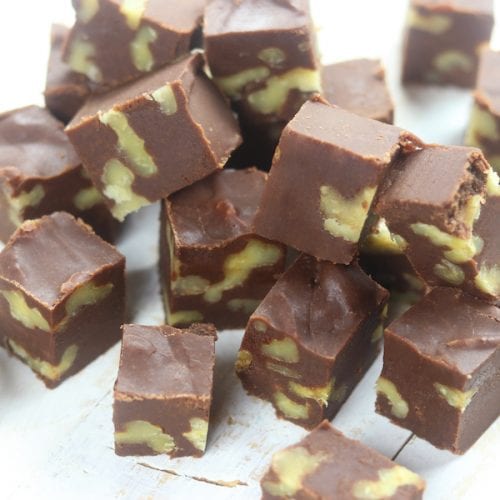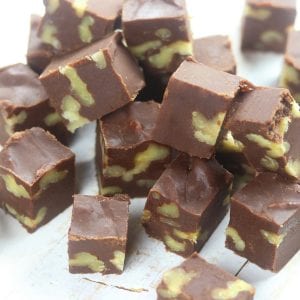 Dad's Old Fashioned Fudge
Dad's Old Fashioned Fudge recipe has been in my family since about 1975 and is an absolute must-make every Christmas and Easter. With just 5 ingredients, it turns out rich, creamy and a complete crowd pleaser! We served this homemade fudge at my Dad's funeral reception and the plate was wiped clean in minutes.
Print
Pin
Rate
Ingredients
4

cups

granulated sugar

12

oz can

evaporated milk

1

tbsp

half & half

or whole milk

2 tbsp + 2 tsp

pure vanilla

7

oz

unsalted butter

1 cube + 3/4 cube

16

oz

semi sweet chocolate chips

16 oz = 2 & 2/3 cups

2-3

cups

walnut halves
Instructions
Lightly grease a 8 x 10 baking pan and line with parchment paper making sure parchment overlaps sides for easy removal later. Set aside.

In a 8 quart pot combine sugar, evaporated milk, half & half and vanilla. Place pan over medium heat stirring constantly for 6 1/2 mins. Mixture should come to a rapid boil for a full 2 mins. (IMPORTANT See Note #1 below) Take off heat. Add butter and continue stirring while adding in chocolate chips. Stir until chocolate is melted and mixture is completely smooth. Stir in walnuts.

Pour chocolate mixture evenly into lined pan. Chill for at least 2 hours.

Once chilled gently run butter knife along sides of pan to loosen. Carefully remove fudge and loosen parchment from sides. With a large sharp knife carefully cut into small pieces. Keep refrigerated for a longer shelf life of up to 1 month.
Notes
Recipe Notes
Note #1- Depending on the type of 8 quart pot you use, the total amount of time may vary. However, once the mixture comes to a boil set your timer for 2 minutes. 
Enameled cast iron Dutch Ovens will take longer to come to heat and so the time will be much longer where as a thin metal pan will come to a boil much quicker. The average time is 6 1/2 mins but regardless of the type of pot used, the mixture should come to a rapid boil while stirring constantly for a full 2 minutes. 
Note #2- 92 calories per piece is with walnuts. 80 calories per piece without walnuts. 
Nutrition
Calories:
163
kcal
|
Carbohydrates:
17
g
|
Protein:
4
g
|
Fat:
9
g
|
Saturated Fat:
5
g
|
Cholesterol:
19
mg
|
Sodium:
53
mg
|
Potassium:
190
mg
|
Fiber:
1
g
|
Sugar:
16
g
|
Vitamin A:
176
IU
|
Vitamin C:
1
mg
|
Calcium:
135
mg
|
Iron:
1
mg
For more recipe inspiration follow along on Facebook and Pinterest.
Here are some more delicious Holiday treats: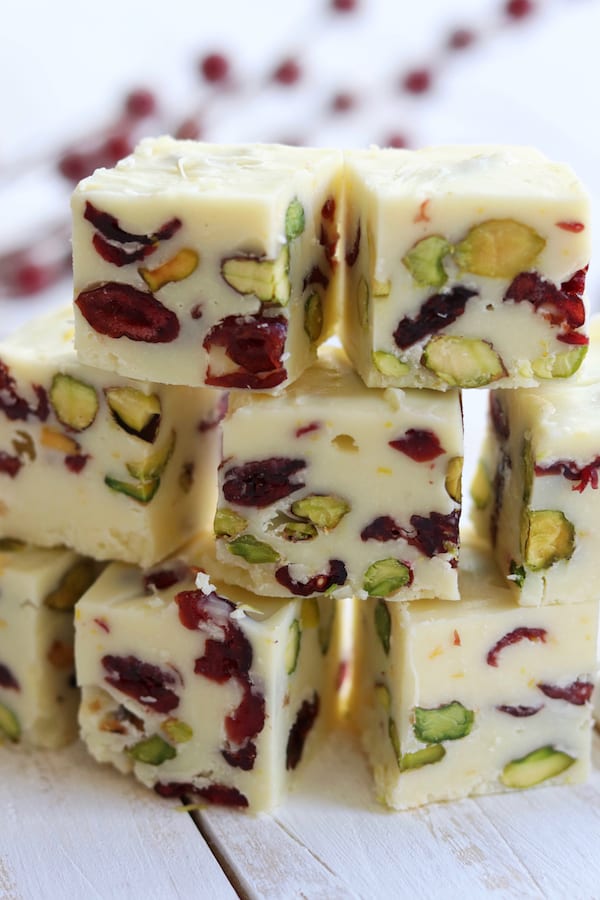 Simple Orange Cranberry Pistachio Fudge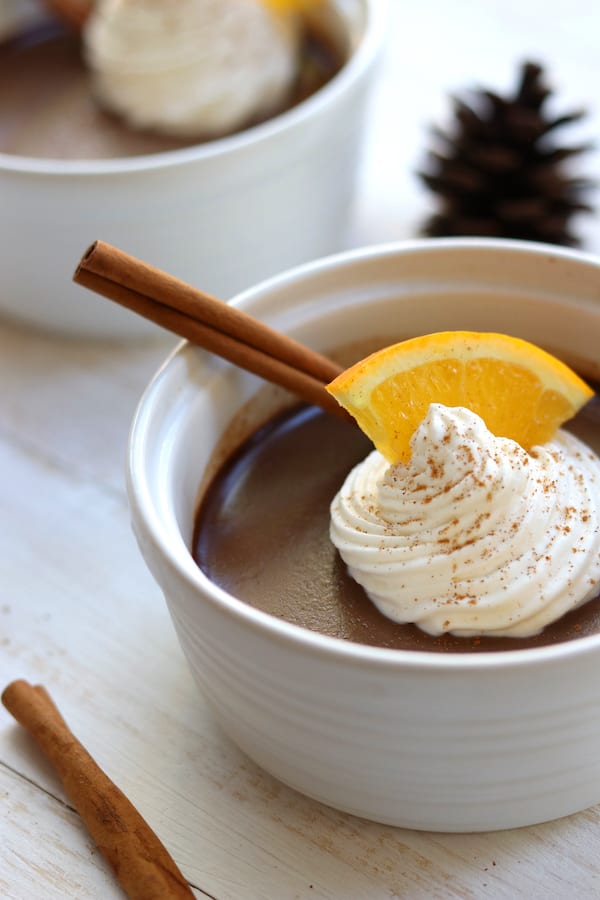 Chocolate Orange Cinnamon Pots de Creme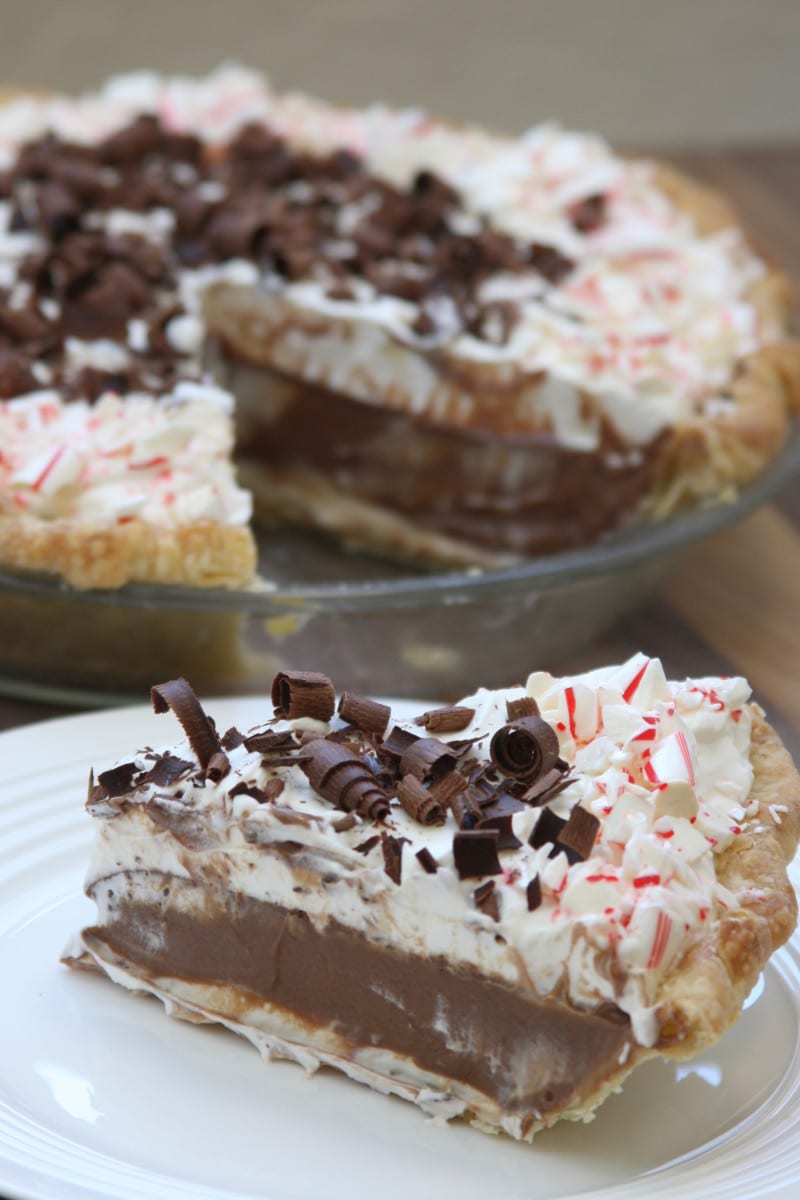 Scrumptious Chocolate Peppermint Pie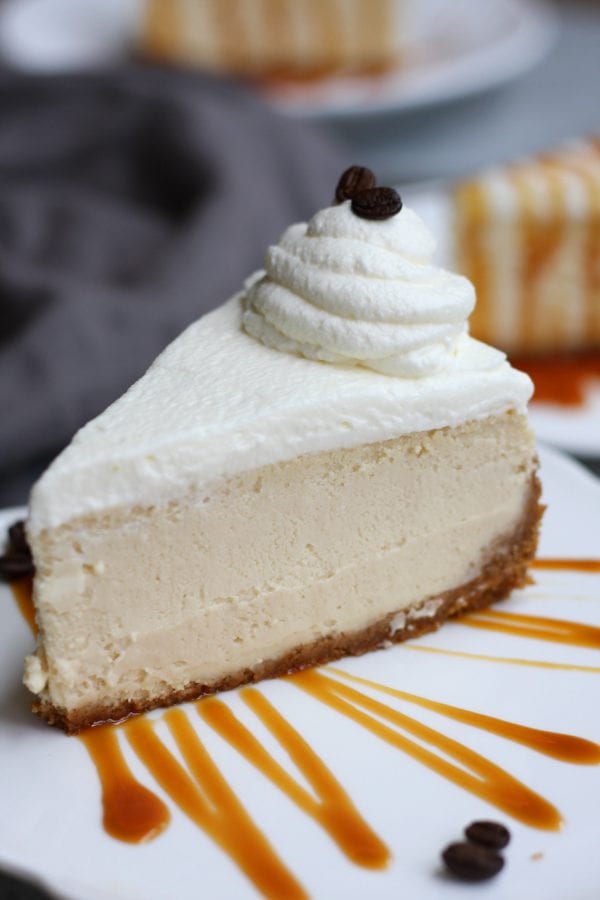 Caramel Macchiato Cheesecake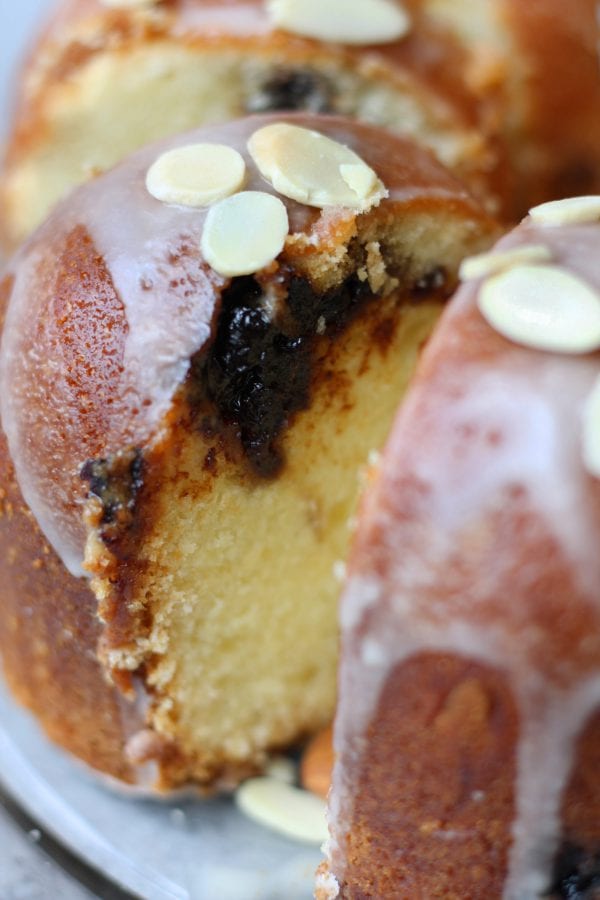 Cherry Amaretto Pound Cake