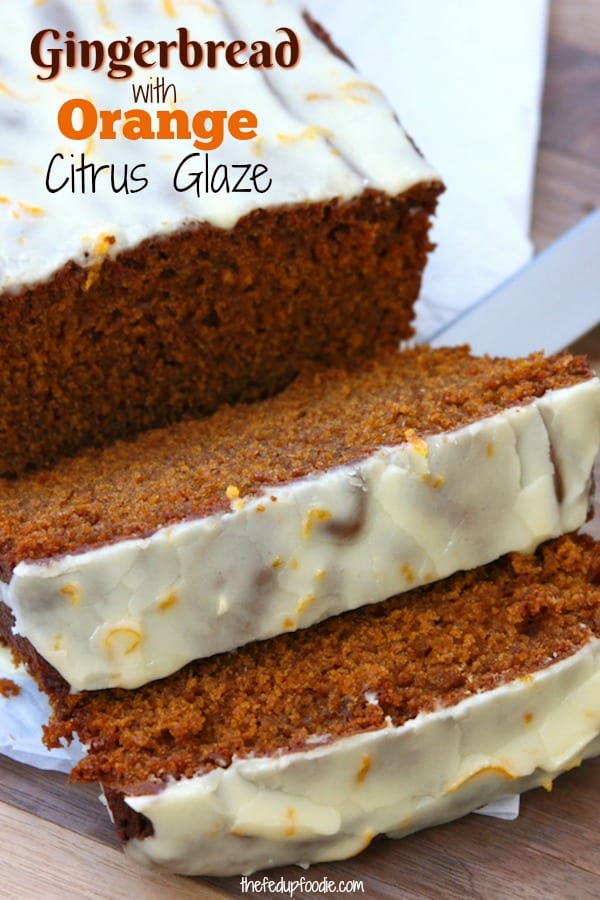 Gingerbread with Orange Citrus Glaze recipe is a delicious holiday classic that is easy to make. Soft and moist with the perfect amount of spice. A true Holiday treat!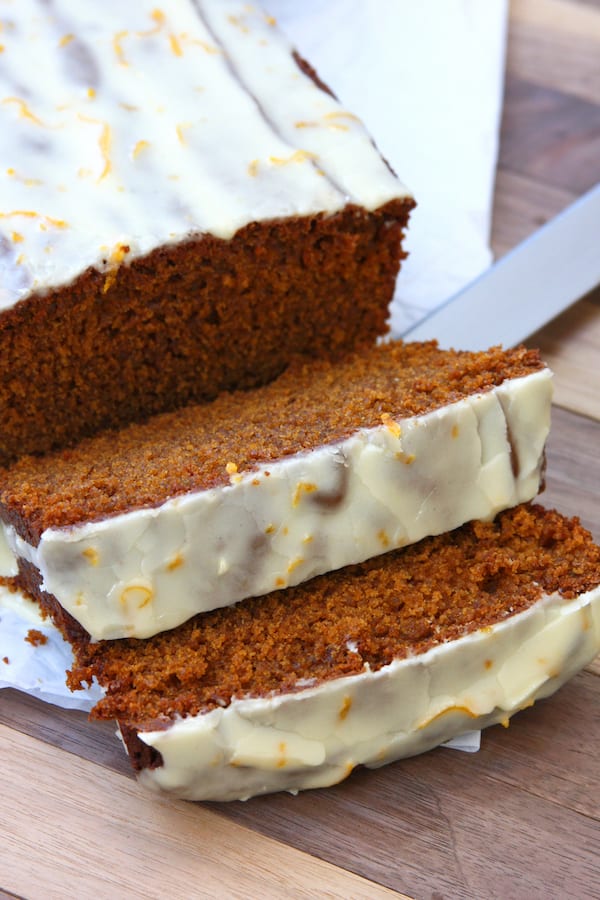 This post may contain affiliate links which I earn a small portion in sales if a purchase is made. Rest assured though, it is never at any additional cost to you.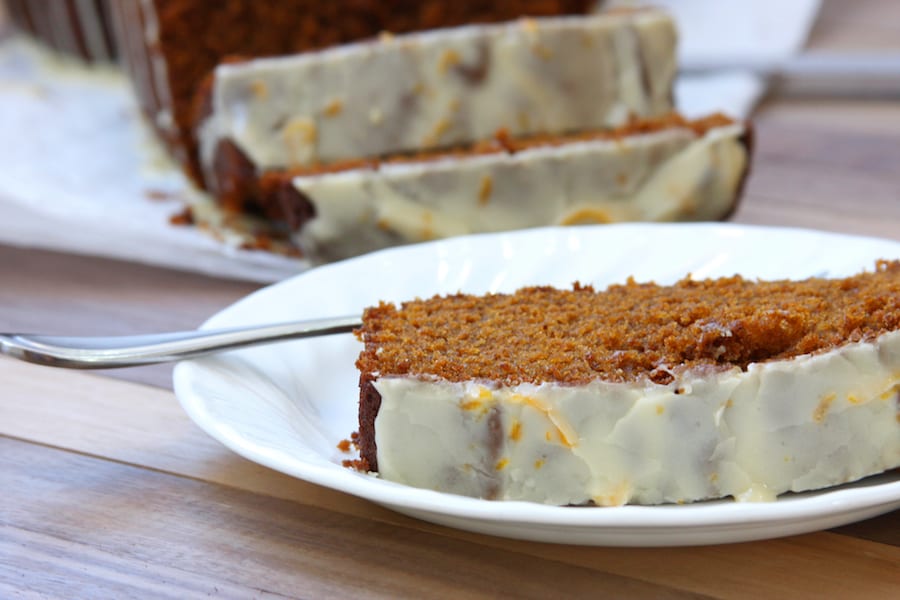 When my husband and I arrived home from a recent business trip I noticed that the word GINGERBREAD was written in the biggest, boldest print on my white board in my office.
My brother was leaving me a very subtle message of what recipe he thought I should create.
It got me thinking, unlike the other loaf flavors that you see pop up every so often during the year, gingerbread is truly 100% a Christmas flavor.
So I took a classic gingerbread recipe, spiced it up a bit and added the orange citrus glaze. It is a soft, moist cake loaf that is absolutely delicious and I swear I hear sleigh bells with every bite.
Frequently asked questions about baking a Gingerbread Loaf.
How far in advance should I bake this loaf?
So here the thing about this Gingerbread with Orange Citrus Glaze, if you are having company, whip this recipe up about 3 hours before they are due to arrive. It actually comes together fairly quick and will make your house smell like Mrs. Claus was baking all day. It has such a warm and inviting smell and it tastes great too! My husband says he loves the citrus taste.
What is unsulfered molasses? Does it make a difference in baking?
Disclaimer: I am in no way a molasses expert but here is the information that I am aware of to the best of my knowledge.
You can purchase either sulfured or unsulfured. Sulfured is treated with sulfur fumes and has a stronger taste. Unsulfured molasses is usually preferred among the health conscious and often bakers will recommend this version.
I wouldn't be The Fed Up Foodie if I did't add this nutrition fact… Make your unsulfured molasses a black strap version and the mineral content will increase significantly.
Does it matter whether I use light or dark brown sugar?
Such a great question and the short answer is no.
Whether you use light or dark brown sugar often come down to taste preferences. Basically the difference between the two is that dark brown sugar contains more molasses in it and has a deeper taste.
But can you tell a difference if I use light brown sugar?
Maybe but the difference really isn't enough to cause concern. If you only have one on hand chances are no-one will be able to tell you used light brown sugar.
How to make Gingerbread icing.
Making the icing for this Gingerbread loaf really is very easy. Let me first share with you that it is more of a orange glaze rather than a royal icings that you will find on many gingerbread cookies.
To make the glaze simply mix all 3 ingredients together. Just remember that you need this tool though.
Do I really need to use room temperature butter and eggs?
Using room temperature butter and eggs really does make a difference in creating a lighter textured gingerbread loaf. If you are anything like me though, you probably forget about this until right before making the recipe. The easiest way I have found to correct this quickly is by gently placing the eggs in lukewarm water for a half hour and changing the water 2-3 times. I will also microwave the butter on power level 2 or 3 working in 10-15 second increments until it softens slightly.
What is a standing mixer?
A standing mixer is basically a KitchenAid mixer. Honestly, I don't know what I would do without mine not only for it's ability to make all kinds of baked goods but also everything that the attachments can do.
Click on Photo for Mixer

More Gingerbread Recipes
Gingerbread Brownies– A Farmgirl's Dabbles
White Chocolate Ginger Cookies– Grandbaby Cakes
Gingerbread Cupcakes with Cream Cheese Frosting– Cooking Classy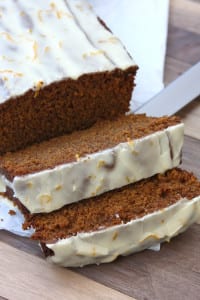 Gingerbread with Orange Citrus Glaze
Classic gingerbread loaf with a hint of citrus
Print
Pin
Rate
Ingredients
For the Gingerbread
1

cup

brown sugar

*packed

3/4

cup

butter

*room temp

2

large

eggs

*room temp

3/4

cup

unsulfered molasses

1

cup

boiling water

1

tsp

baking soda

2 3/4

cups

all purpose flour

2

tsp

baking powder

4

tsp

ground ginger

3

tsp

ground cinnamon

1

tsp

allspice

1

tsp

cloves

1/4

tsp

salt
For the Orange Citrus Glaze
1/2- 1

tsp

orange zest

1

cup

powdered sugar

3

tbsp

orange juice
Instructions
Preheat oven to 325℉.

For the Gingerbread-In a standing mixer beat sugar and butter until light and fluffy. Add eggs and continue mixing until well incorporated. In a separate bowl mix water, molasses and baking soda. Once well stirred, beat into butter mixture. In a third bowl sift flour, baking powder and spices. Gradually add flour to butter mixture. Mix until well incorporated stopping halfway through to scrap sides. Spray 2 loaf pans (8x4 inches) with nonstick cooking spray. Dived batter evenly between 2 pans. Bake for approximately 60 mins or until toothpick inserted comes out clean. Let cool before removing from pan and icing.

For the Orange Citrus Glaze-In a small mixing bowl mix orange zest, juice and powdered sugar until well blended. Once loaf are cooled, pour half over one loaf and repeat with 2nd loaf.
Notes
*Please use as many organic ingredients as possible.*
Adapted from Pillsbury gingerbread loaves recipe
Nutrition
For more Holiday treats check out these recipes: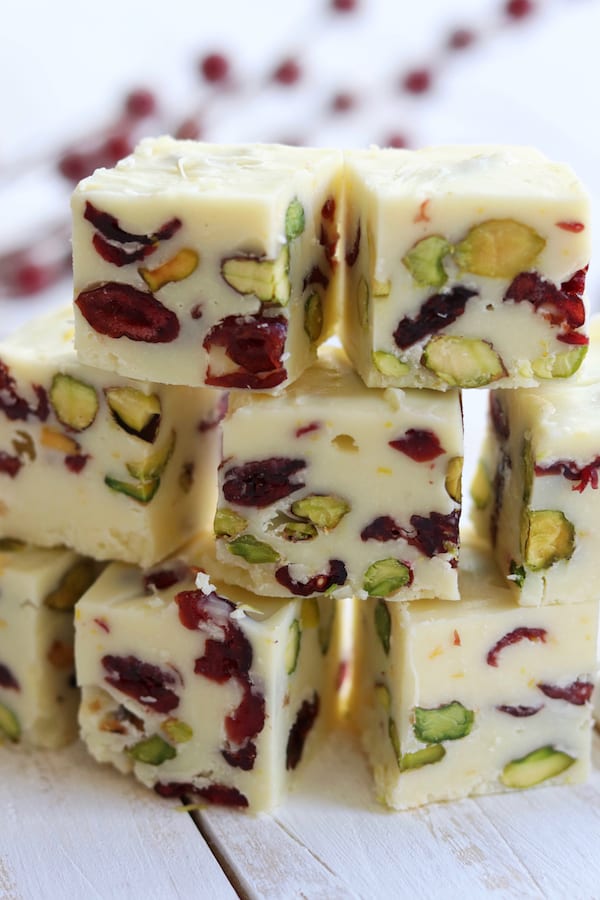 Simple Orange Cranberry Pistachio Fudge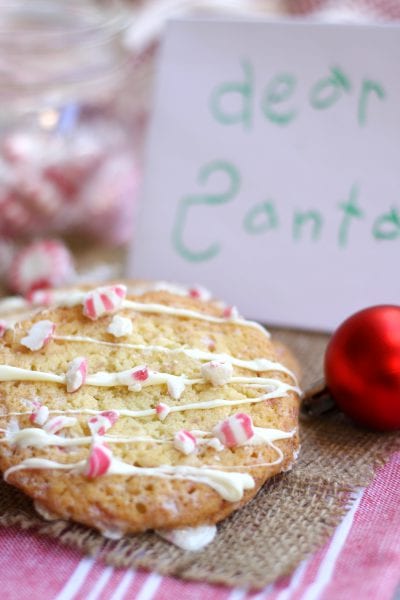 Candy Cane Cookies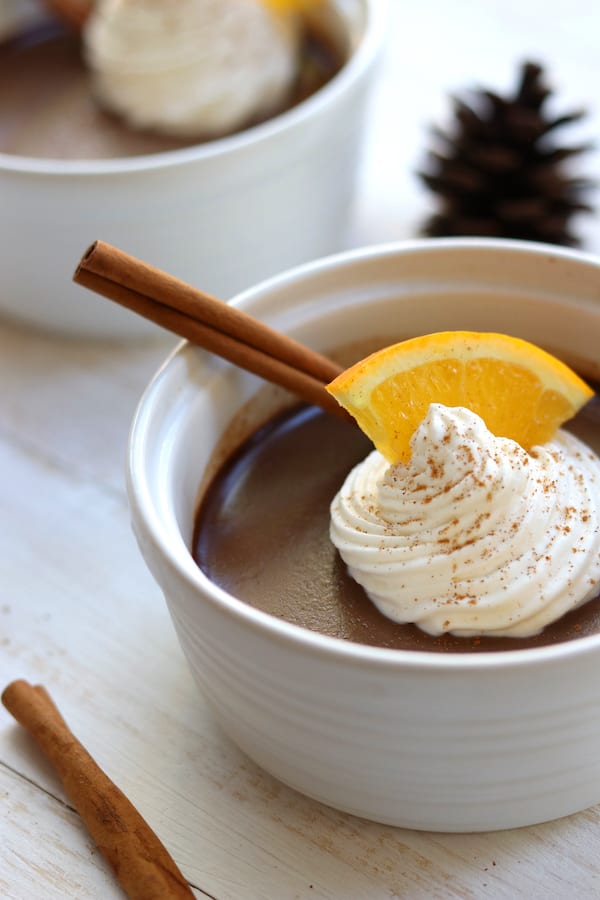 Chocolate Orange Cinnamon Pots de Creme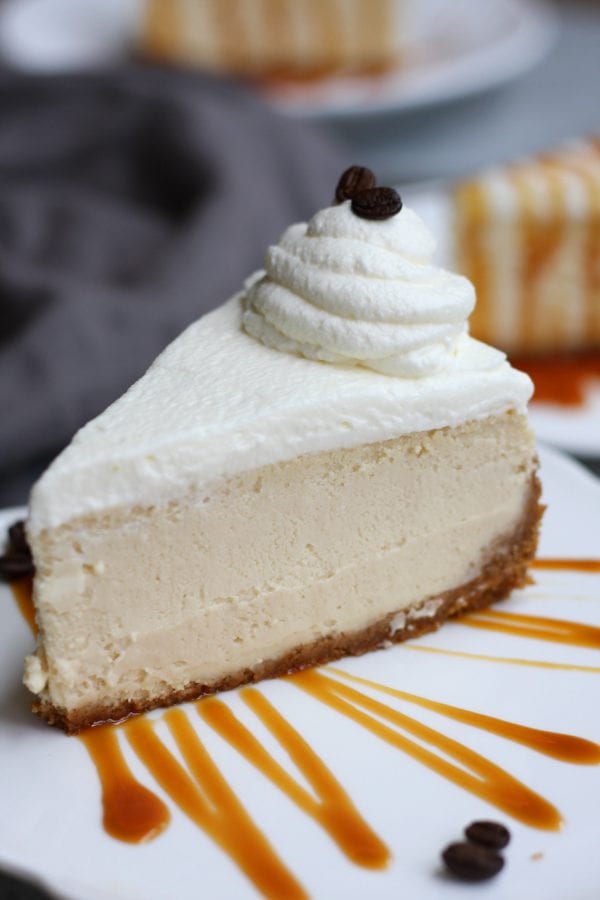 Caramel Macchiato Cheesecake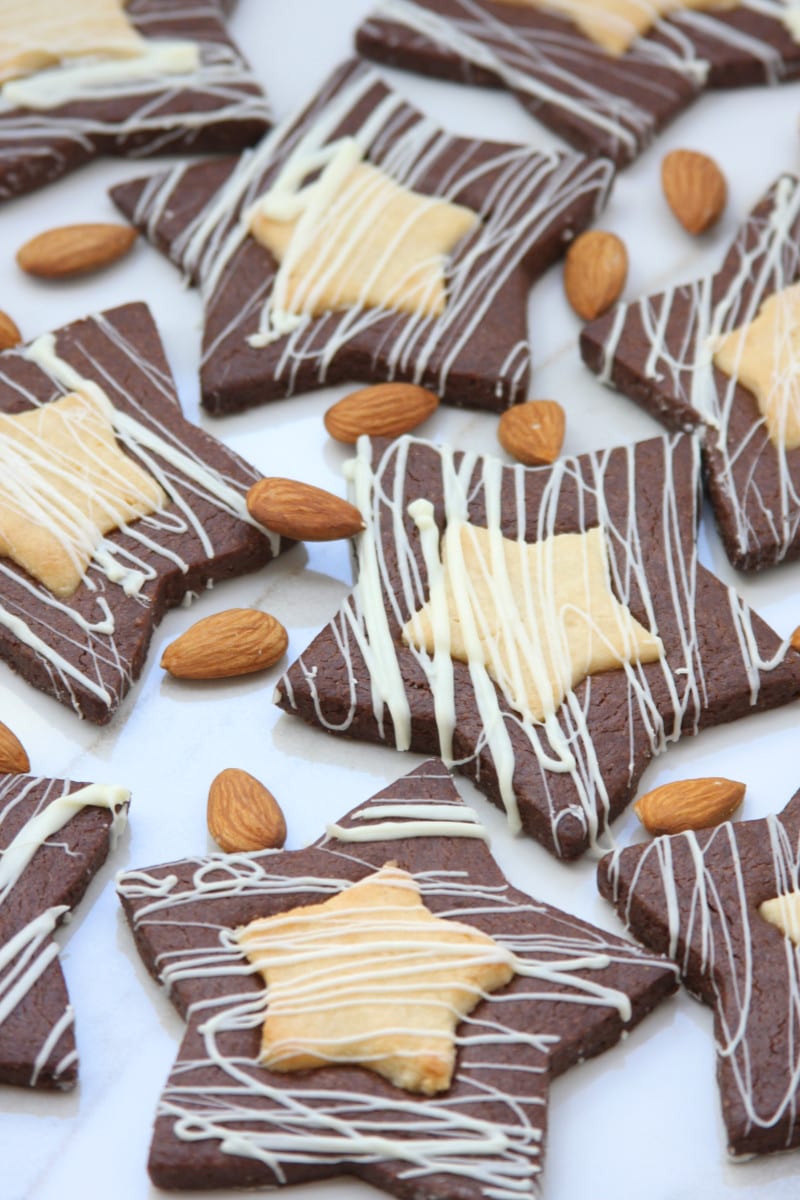 Starry Night Marzipan Cookies