Classic Gingerbread with Orange Citrus Glaze recipe, the perfect afternoon snack with a cup tea. Just enough spice to awaken your taste buds and sweetness to carry you through the rest of your day.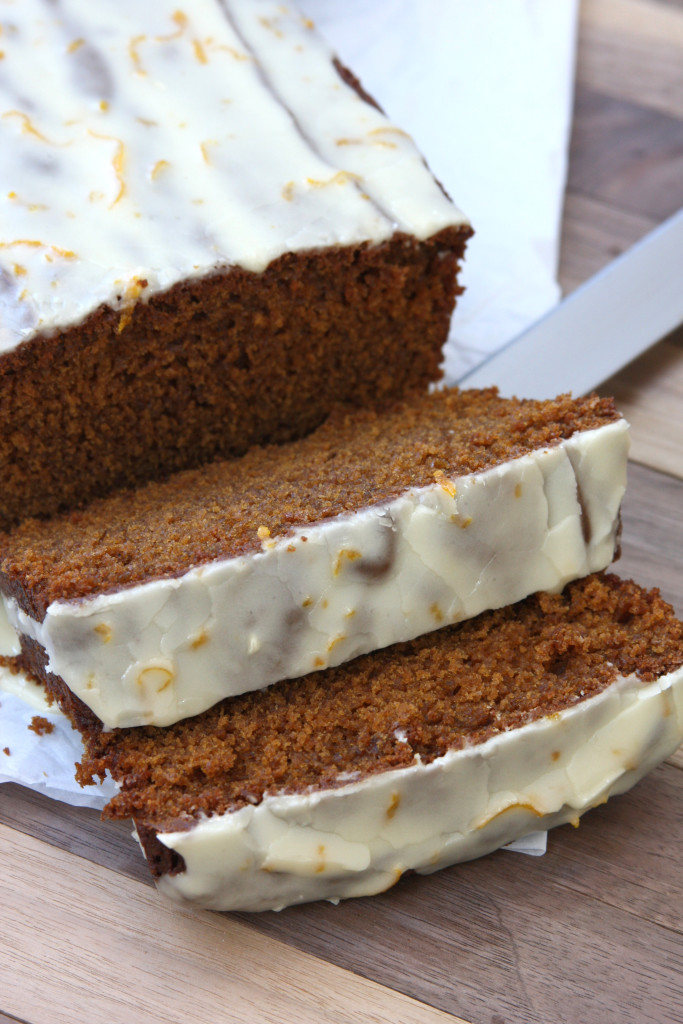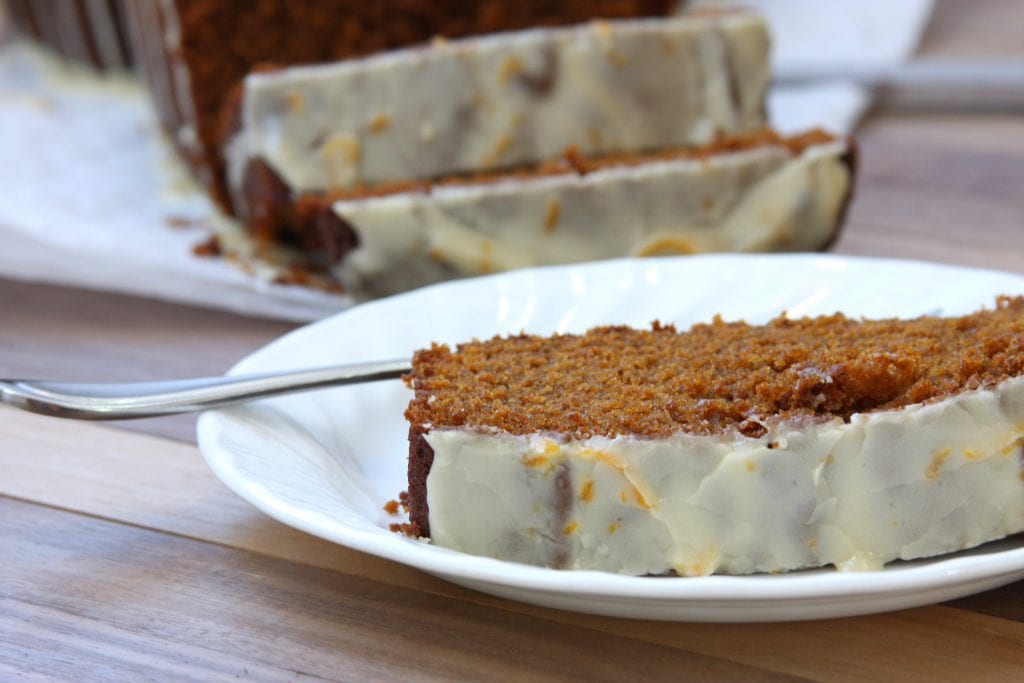 When my husband and I arrived home from a recent business trip I noticed that the word GINGERBREAD was written in the biggest, boldest print on my white board in my office. My brother was leaving me a very subtle message of what he thought I should post about next. It got me thinking, unlike the other loaf flavors that you see pop up every so often during the year, gingerbread is truly 100% a Christmas flavor. So I took a classic gingerbread recipe, spiced it up a bit and added the orange citrus glaze.
So here the thing about this Gingerbread with Orange Citrus Glaze, if you are having company, whip this recipe up about 3 hours before they are due to arrive. It actually comes together fairly quick and will make your house smell like Mrs. Claus was baking all day. It has such a warm and inviting smell and it tastes great too! My husband says he loves the citrus taste. ?
I wouldn't be The Fed Up Foodie if I did't add this nutrition fact…  Make the molasses a black strap version and the mineral content will increase significantly 1.
Enjoy this Gingerbread with Orange Citrus Glaze!!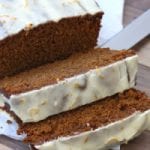 Gingerbread with Orange Citrus Glaze
Classic gingerbread loaf with a hint of citrus
Total Time
1
hour
20
minutes
Ingredients
For the Gingerbread-

1

cup

brown sugar *packed

3/4

cup

butter *room temp

2

lg. eggs

3/4

cup

unsulfered molasses

1

cup

boiling water

1

tsp

baking soda

2 3/4

cups

all purpose flour

2

tsp

baking powder

4

tsp

ground ginger

3

tsp

ground cinnamon

1

tsp

allspice

1

tsp

cloves

1/4

tsp

salt

For the Orange Citrus Glaze

1/2- 1

tsp

orange zest

1

cup

powdered sugar

3

tbsp

orange juice
Instructions
Preheat oven to 325℉.

For the Gingerbread-In a standing mixer beat sugar and butter until light and fluffy. Add eggs and continue mixing until well incorporated. In a separate bowl mix water, molasses and baking soda. Once well stirred, beat into butter mixture. In a third bowl sift flour, baking powder and spices. Gradually add flour to butter mixture. Mix until well incorporated stopping halfway through to scrap sides. Spray 2 loaf pans (8x4 inches) with nonstick cooking spray. Dived batter evenly between 2 pans. Bake for approximately 60 mins or until toothpick inserted comes out clean. Let cool before removing from pan and icing.

For the Orange Citrus Glaze-In a small mixing bowl mix orange zest, juice and powdered sugar until well blended. Once loaf are cooled, pour half over one loaf and repeat with 2nd loaf.
Recipe Notes
*Please use as many organic ingredients as possible.*
Adapted from Pillsbury gingerbread loaves recipe