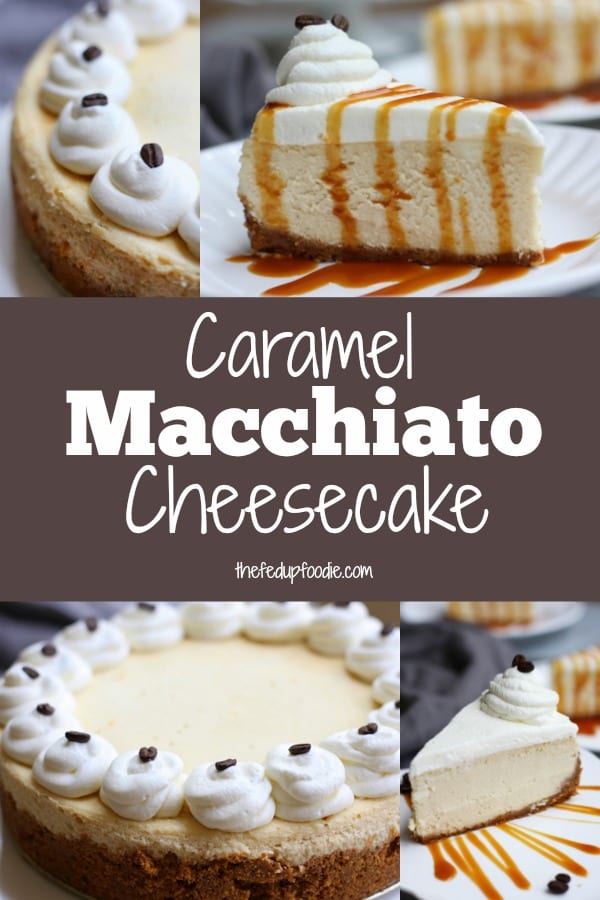 Two classics unite in this wonderfully decadent Caramel Macchiato Cheesecake. Skip the coffee house today and enjoy a slice of this fluffy and silky treat perfect for the Holidays. The coffee lovers in your house will thank you.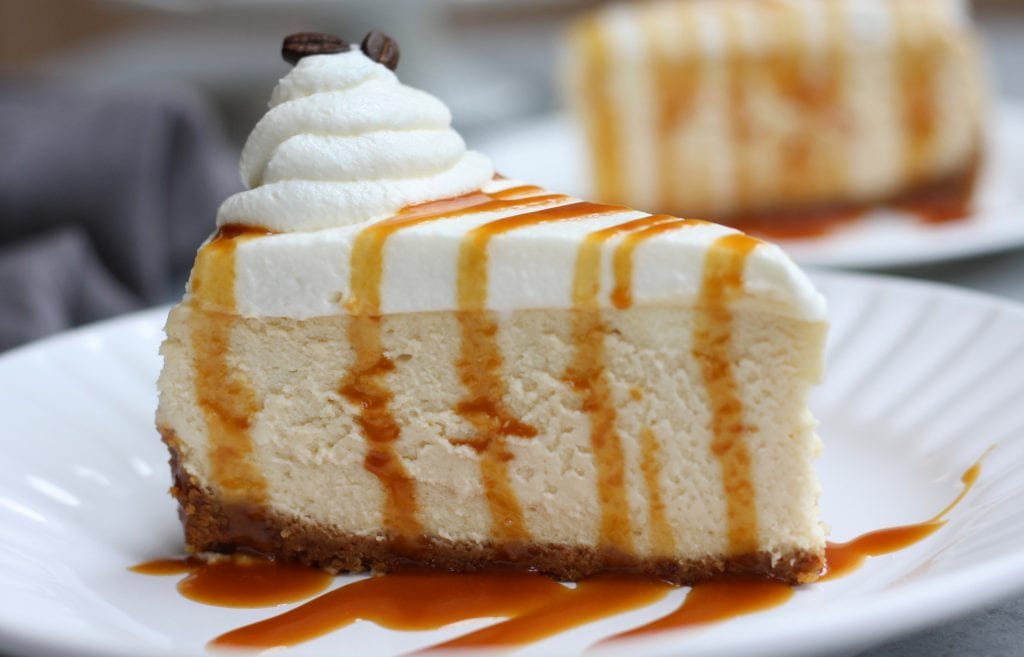 This post may contain affiliate links which I earn a small portion in sales if a purchase is made. Rest assured though, it is never at any additional cost to you.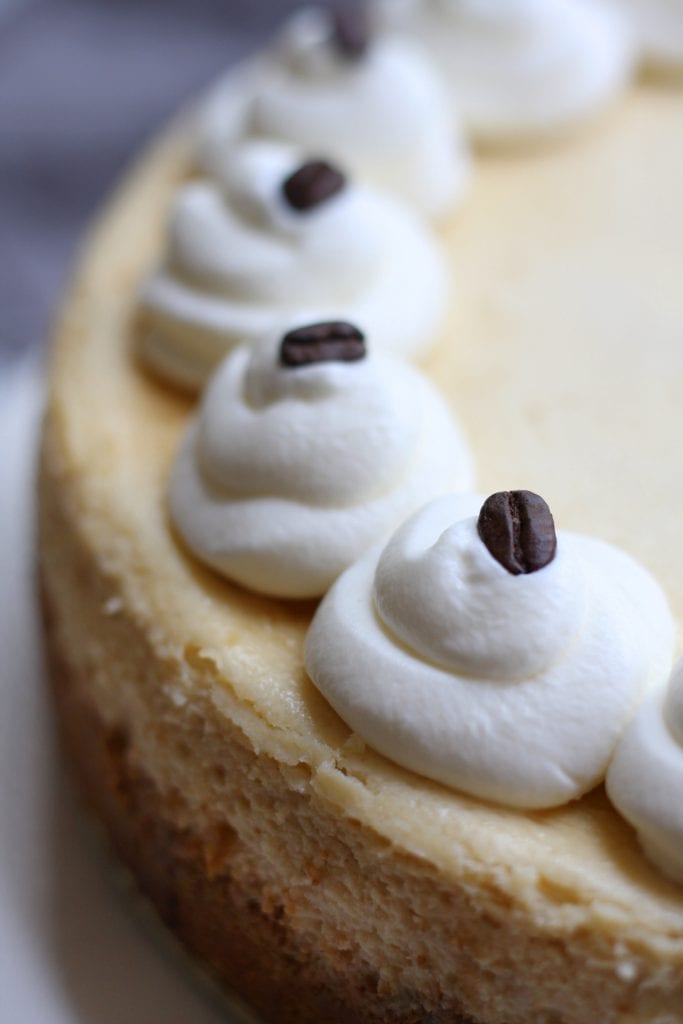 I hit a wall yesterday.
Not literally hit it, that story is for in just a minute.
I hit the 'I have no more creative energy left in me' wall.
You know the one, where your give a damn has left and all you can do is lay in bed and watch the cheesiest, sappiest chick flicks you can find in the hopes for renewed motivation.
As I lay in bed this morning lamenting to my husband about my lack of inspiration I remembered when I actually did hit the wall and a huge smile erupted over my face.
You see, if you couldn't tell by now, I can sometimes be a complete dork.
As I was the night that my husband (boyfriend at the time) first told me he loved me.
We were on a date hanging out at the Hotel Del Coronado.
If you have never been, this is a gorgeous hotel that sits on the most beautifully pristine beach on the island of Coronado just off of downtown San Diego.
It is the epitome of romance as was that night first hearing those three magic words. I was on cloud nine, happy as can be, practically floating.
We stopped our romance session to take a bathroom break. On my way out of the bathroom I turned to do a quick mirror check.
You know, make sure there wasn't any toilet paper hanging off of me to ruin the night with embarrassment and BAMMMMMM….
I ran straight into a marble wall.
Paul, the gentleman that he is, was patiently waiting for me just outside the bathroom as I came out holding my eye and moaning.
Wide eyed he immediately asked what happened. "I ran into the wall" and that is when we both lost it. We laughed and laughed or I should say I laughed and moaned and laughed.
Remembering that sweet and funny night helped pull me out of the creative blues this morning to tell you that this Caramel Macchiato Cheesecake is the coffee lovers dream come true.
My cousin Niki who adores baking and was a chef created this recipe.
She is an expert at making the most incredible tasting cheesecake and if you haven't checked out our Layered Pumpkin Cheesecake video, you need to! It had over 90,000 views in the first 2 days on Facebook.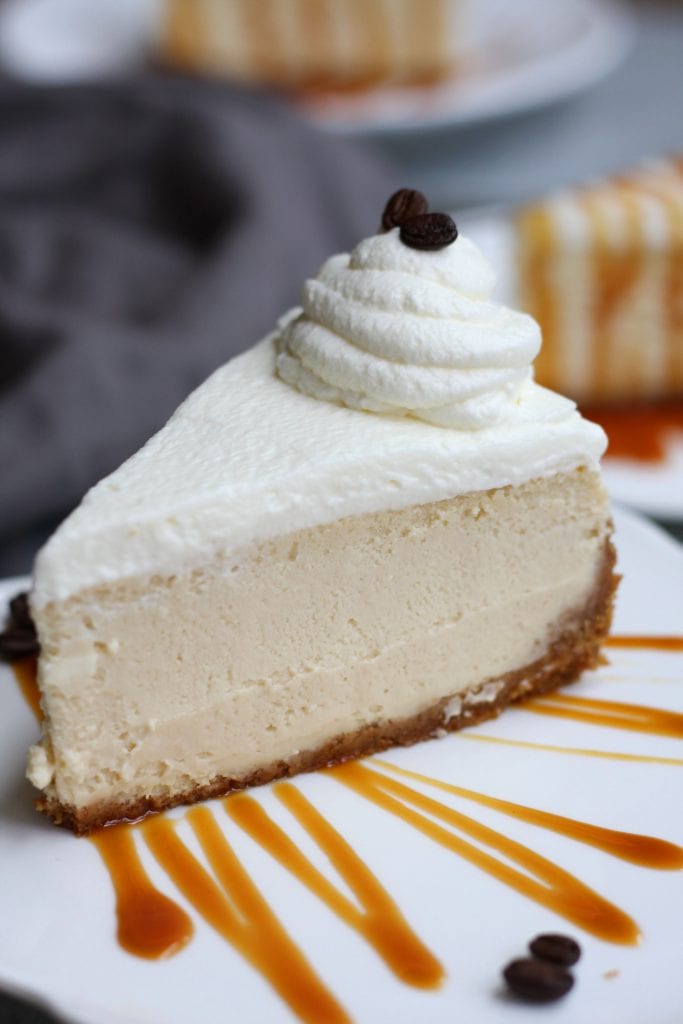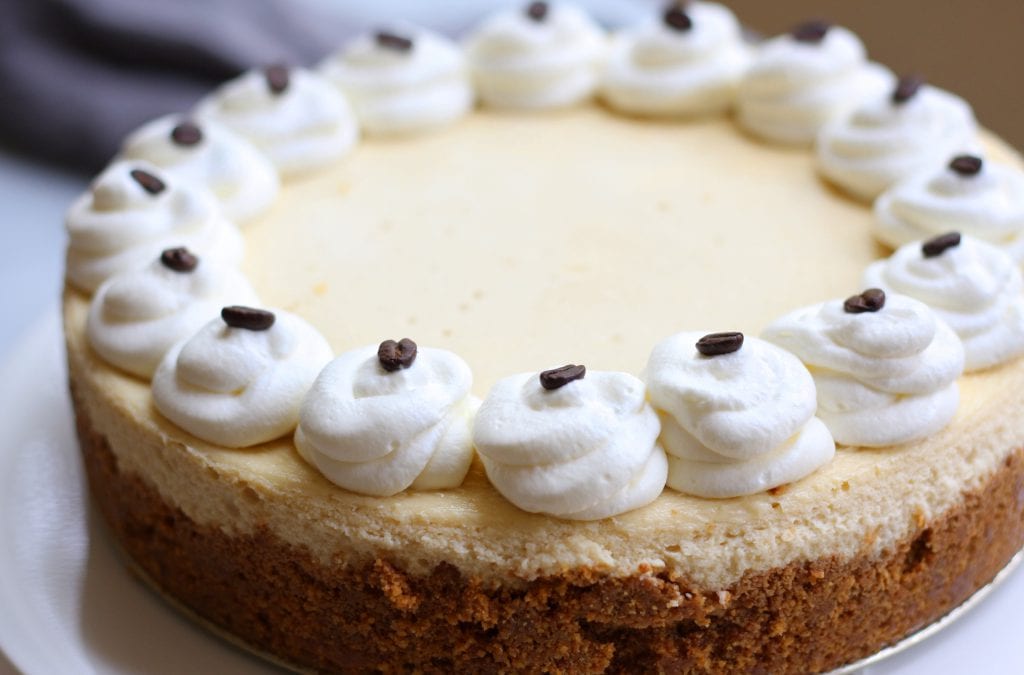 Tips for Making a Perfect Cheesecake (How to prevent lumpy cheesecake batter):
The first tip for the most silky smooth and yet fluffy textured cheesecake:
Bring the cream cheese, sour cream and eggs to room temperature. This is one of the three really important steps to ensure a beautiful texture.
The second tip for great texture:
Remember to CREAM and SCRAPE. Cream the cream cheese and sugar well before adding the eggs and then scrape down the sides of the mixer often and before each addition. Also add just one egg at a time. These first two steps are how to make fluffy cheesecake that everyone will love.
The third trick is to bake the cheesecake in a water bath.
This step will ensure a smooth top minus any cracking. Wrap aluminum foil around bottom half of the spring form pan and place in a large roasting pan with 1/2- 3/4 inch of water. These three steps above will help to create a to die for cheesecake that everyone will love.
Additional Tips on How to Make Homemade Cheesecake.
Making the graham cracker crust for cheesecake is extremely easy with this food processor. I adore my Cuisinart and had my processor for years!! I truly believe there is not a better one on the market. (affiliate)
One last thing, using expresso will help to give this Caramel Macchiato Cheesecake the most powerful coffee flavor.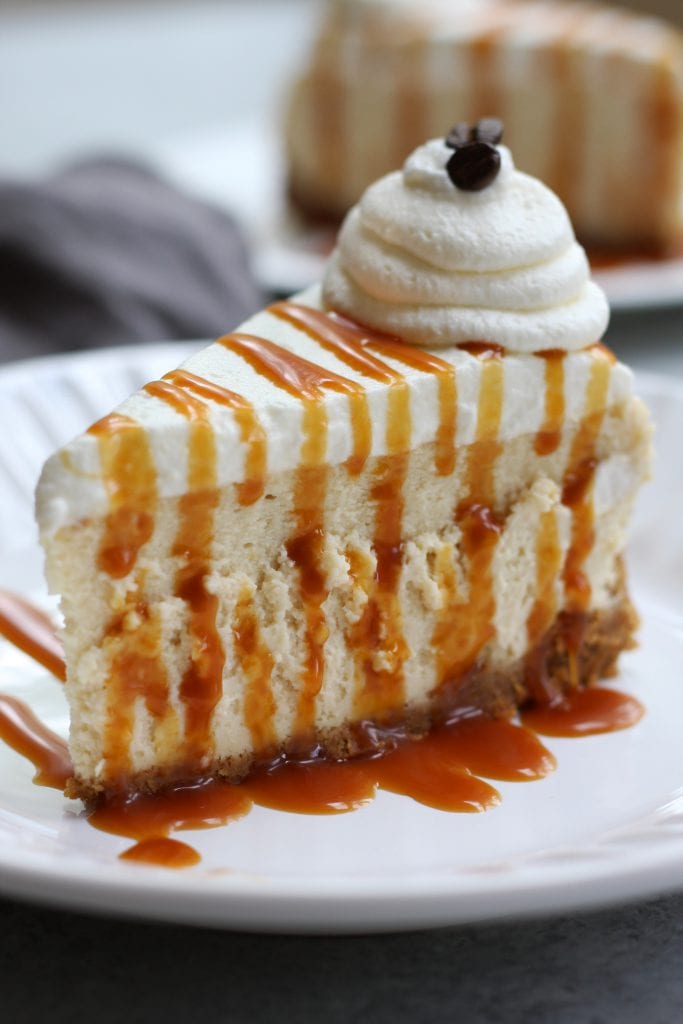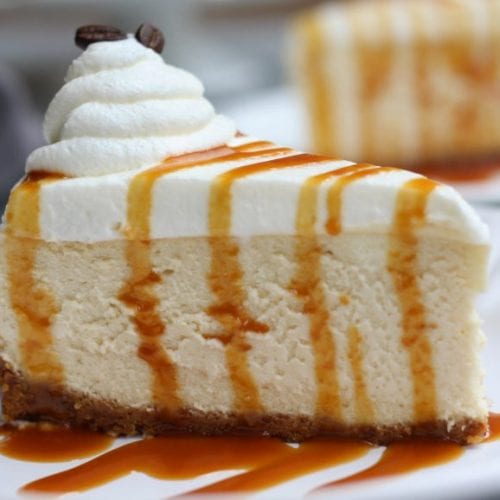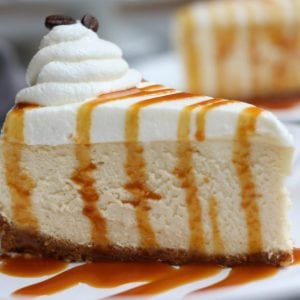 Caramel Macchiato Cheesecake
Two classics unite in this wonderfully decadent Caramel Macchiato Cheesecake. Skip the coffee house today and enjoy a slice of this fluffy and silky treat perfect for the Holidays. The coffee lovers in your house will thank you.

Print
Pin
Rate
Ingredients
For the Crust
2

sleeves graham crackers

½

cup

melted butter
For the Filling
2

pounds

cream cheese (4, 8 oz packages)

*room temperature

1 ¼

cups

sugar

4

large

eggs

*room temperature

¼

cup

heavy cream

½

cup

cooled espresso

1

tbsp.

vanilla extract

8

oz.

sour cream

*room temperature

favorite caramel sauce

whipped cream
Instructions
Preheat oven to 350℉.

In food processor pulse two packages of graham crackers into fine crumbs. Add melted butter. Mix to combine. Press into greased 9 or 10 inch springform pan, working crumb mixture about halfway up the sides.

Bake in 350℉ oven for 10-15 minutes or until golden brown and your kitchen smells amazing.

While crust is baking, whip cream cheese until smooth in s stand mixer. (It is extremely important that the cream cheese be room temperature.) Scrape sides of bowl and add sugar. Mix until smooth and well combined.

Slowly add one egg at a time, scraping the sides of the bowl between additions.

While on low speed, add sour cream, heavy cream, vanilla and espresso very slowly. Make sure to stop the mixer and scrape the sides of the bowl with a spatula routinely throughout this process. This will avoid lumpy batter.

Pour filling onto graham cracker crust. Place prepared springform into a large roasting pan. Slowly pour water into the roasting pan to about ½ inch in depth.

Return to the oven for approximately one hour and ten minutes. The cheesecake will still be slightly giggly and have a sheen on the top when done.

Cool cheesecake at room temperature. Once cooled enough, remove cheesecake from water bath.

Refrigerate cheesecake overnight. Serve with caramel sauce and whipped topping.
Notes
*Please use as many organic ingredients as possible.*
Nutrition
Calories:
430
kcal
|
Carbohydrates:
23
g
|
Protein:
7
g
|
Fat:
35
g
|
Saturated Fat:
20
g
|
Cholesterol:
163
mg
|
Sodium:
318
mg
|
Potassium:
151
mg
|
Fiber:
1
g
|
Sugar:
21
g
|
Vitamin A:
1324
IU
|
Vitamin C:
1
mg
|
Calcium:
97
mg
|
Iron:
1
mg
This recipe is part of Meal Plan Monday.
Follow along on Facebook and Pinterest for more sweet inspirations.
If you love dessert then check out these recipes: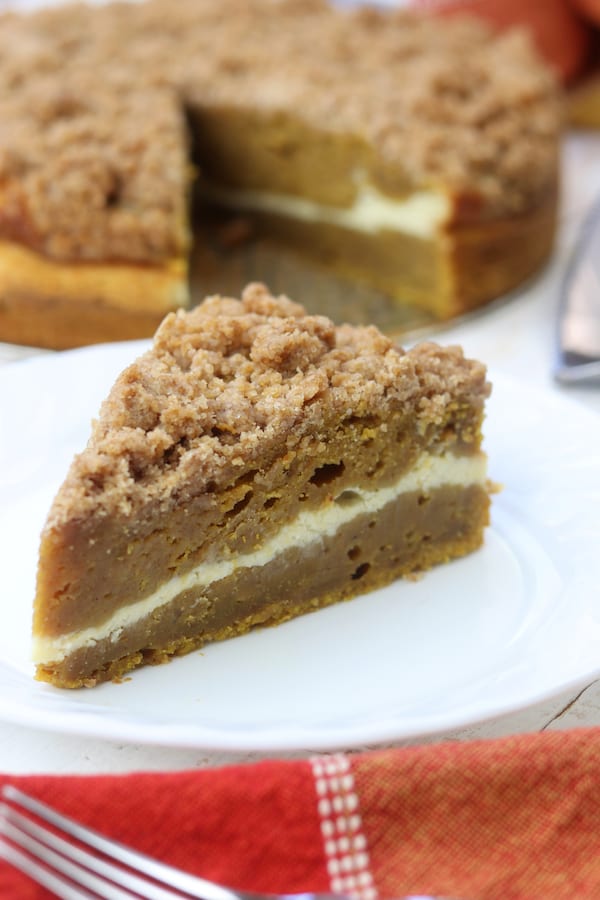 Pumpkin Pie Coffee Cake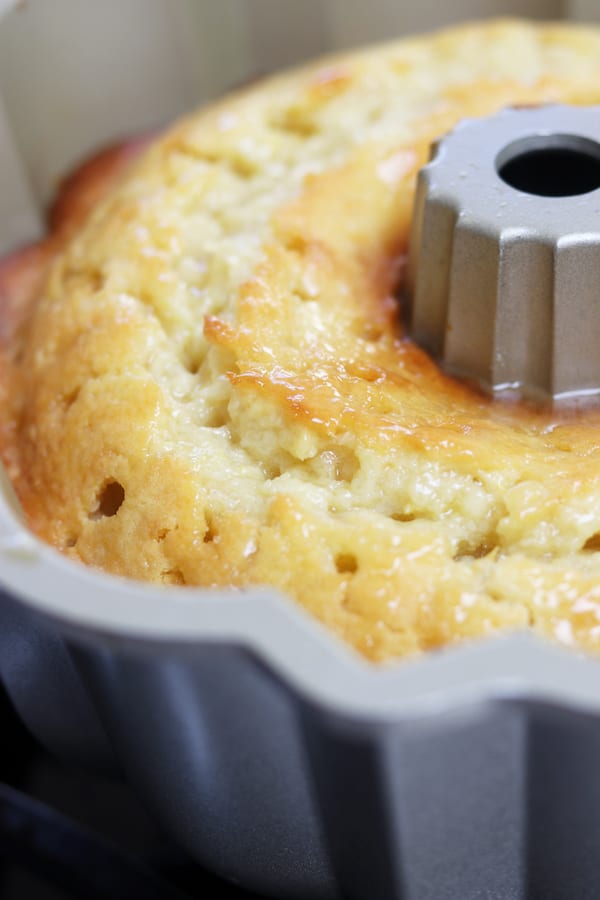 Mom's Lemon Butter Bundt Cake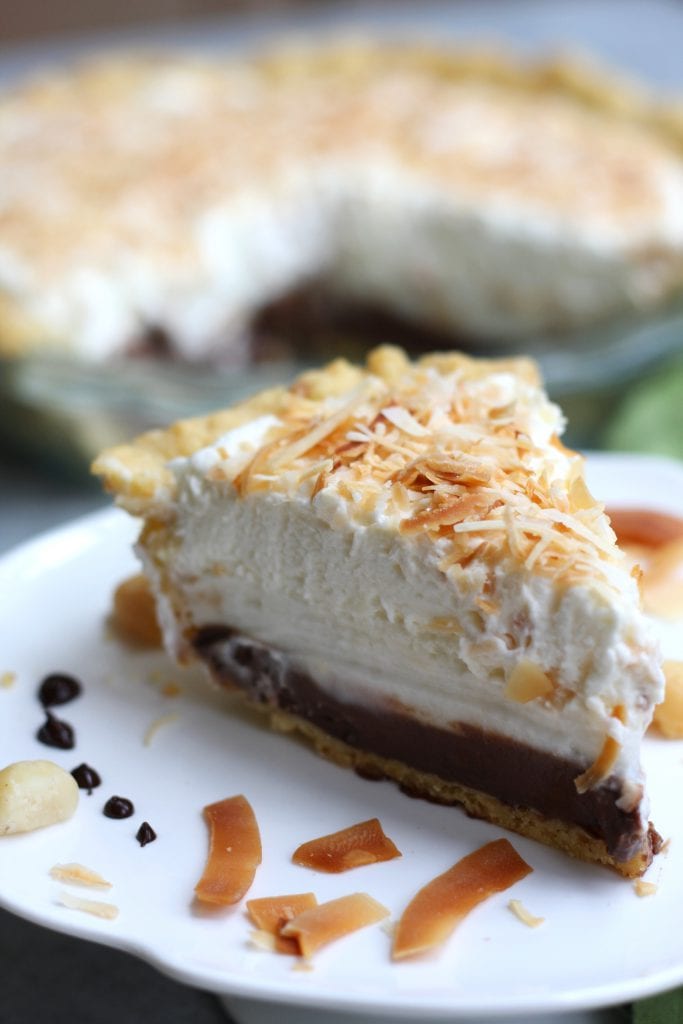 Haupia Pie with Macadamia Nut Crust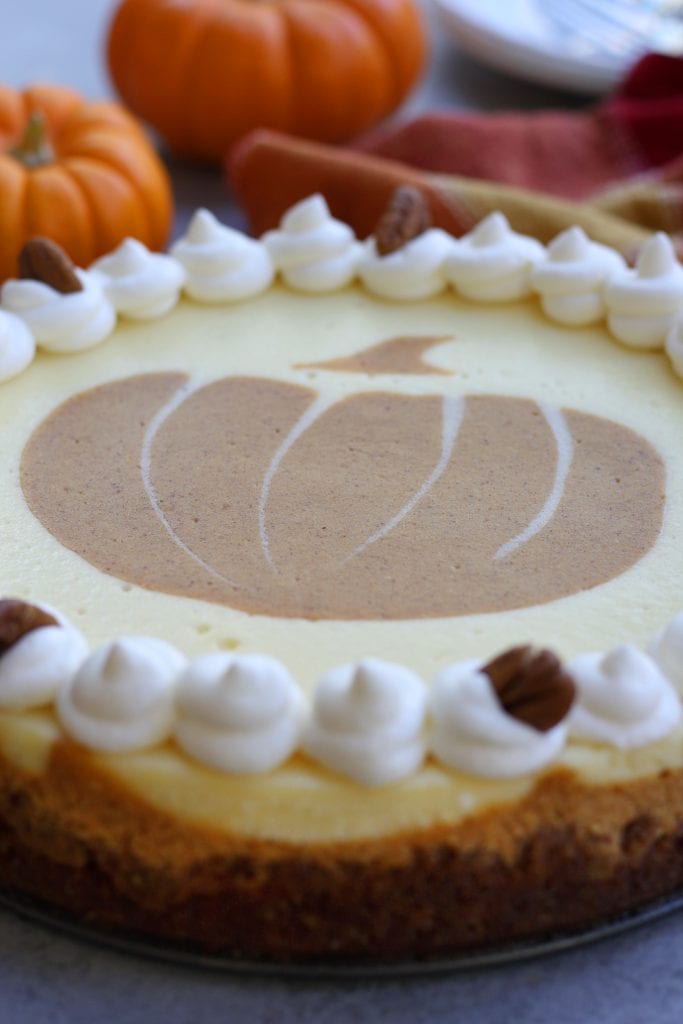 Layered Pumpkin Cheesecake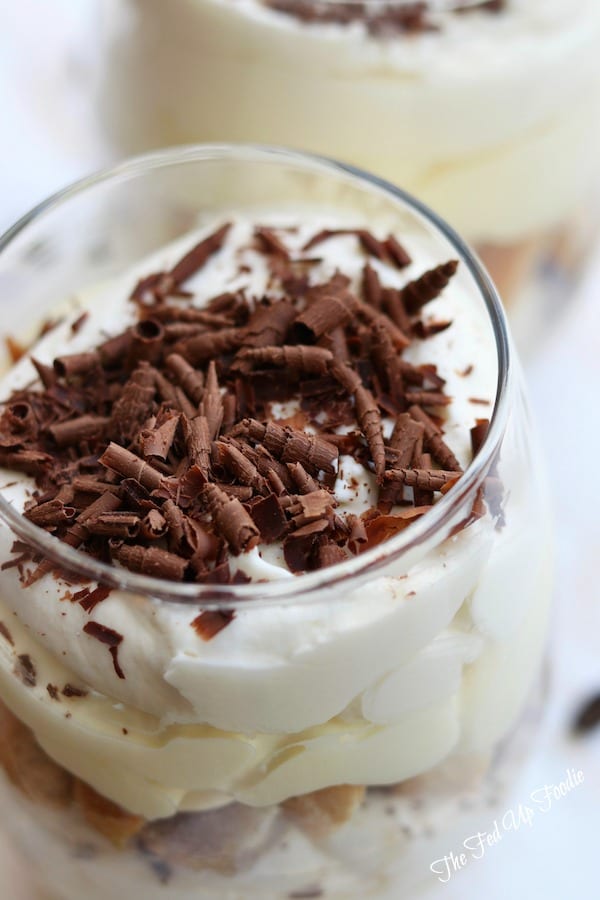 Tiramisu Wine Glass Trifles