Springtime is never complete until we have my Mom's Lemon Butter Bundt Cake. Your soul will be satisfied with a crispy, buttery bottom similar to old-fashioned buttermilk donuts. Kissed with the refreshing flavor of lemon, this is a must have this time of year.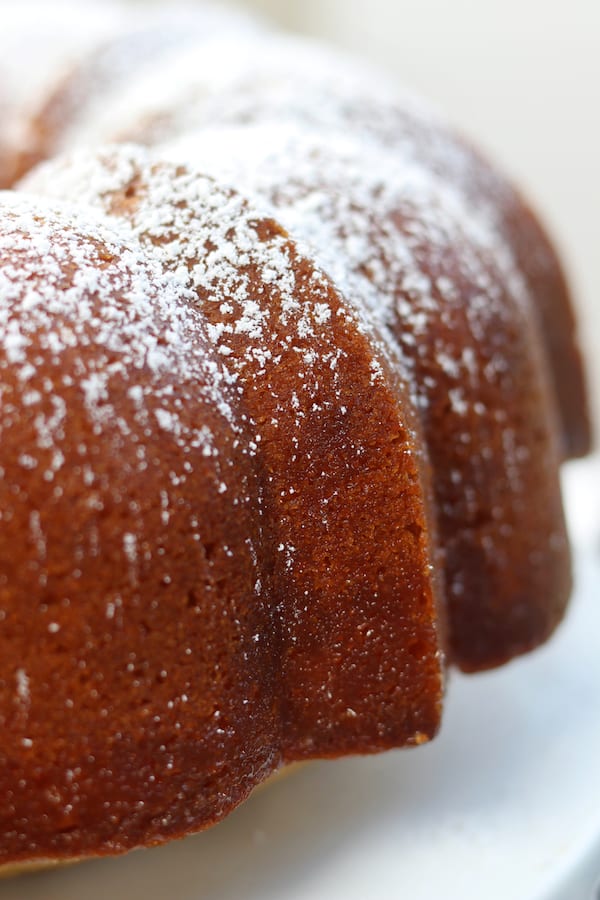 Mom's Lemon Butter Bundt Cake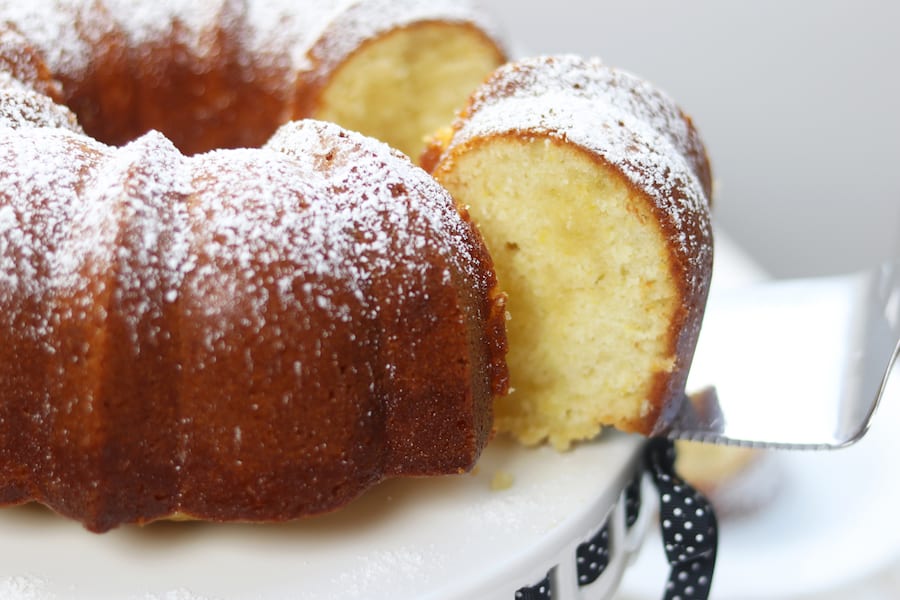 You Guys!!!! This cake is so delicious…
So delicious that we have had multiple stories of family and friends not being able to just stop at 1 piece and sometimes not stopping at 2 or more pieces.
I will let your imagination do the job of unfolding what happened after that to save them the embarrassment of having these stories shared.
This cake really is that good and imagine how hard it is to stop at one piece when you love lemon.
For my family, cakes like this Mom's Lemon Butter Bundt Cake were very common for us at Easter.
My mom adored Easter so it doesn't surprise me that she found one of the most popular old-fashioned bundt cakes and adjusted it with flavors our family loves.
I don't know where this recipe originated as it is written on an old piece of paper that has seen better days.
Eating this brings back fond memories of a kitchen filled with the sweet smells of cake baking and joyful Easter Sundays eating it.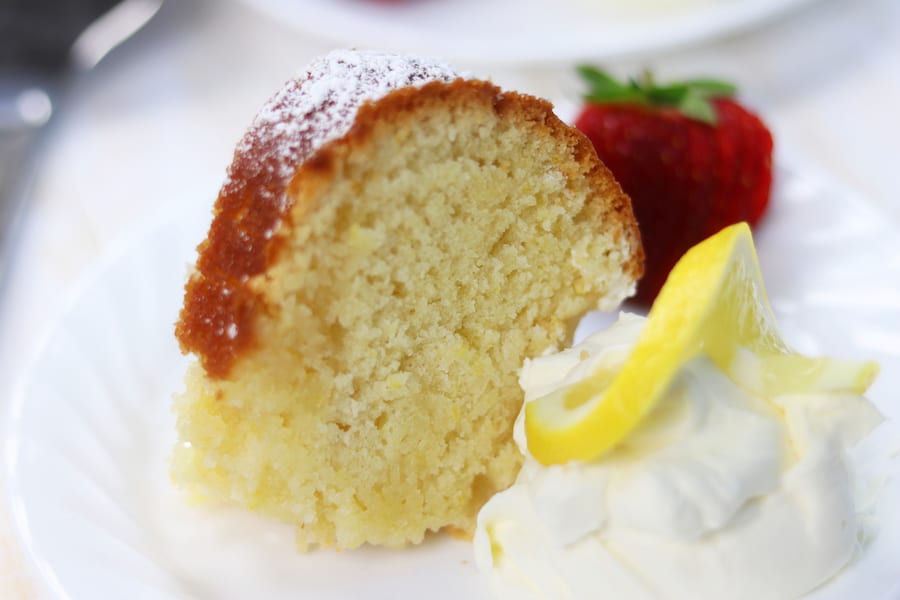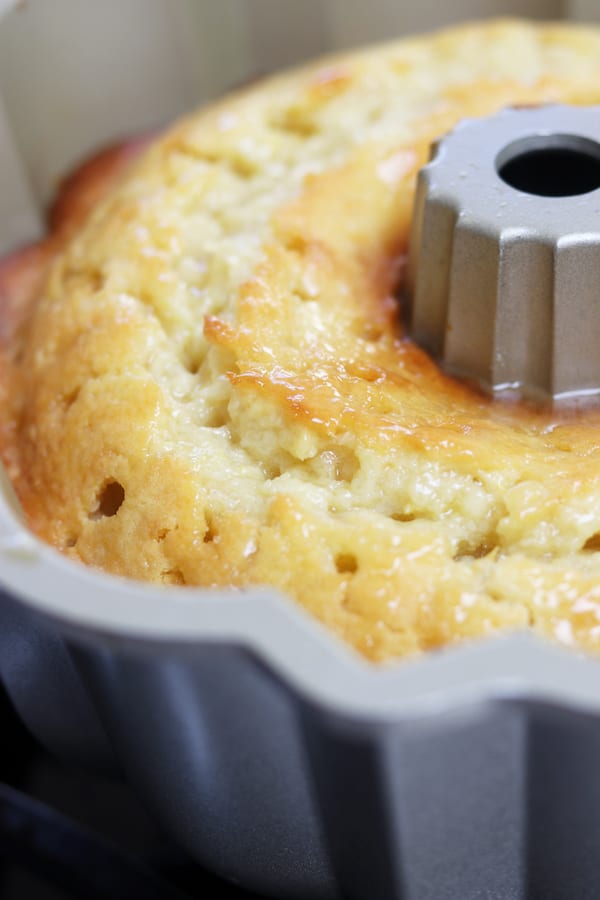 Tips about Mom's Lemon Butter Bundt Cake:
Don't be fooled by the center of the piece of cake as this bundt cake is fully baked. What you are seeing is the ooey gooey lemon butter glaze that oozes down into this cake.
Proceed cautiously!!! I am being completely honest when I say people can't stop at one piece because this Mom's Lemon Butter Bundt Cake is that GOOD.
I recommend buying about 6-8 larger lemons to yield enough zest for both the cake and glaze.
Be careful to not boil the glaze ingredients. You will want to stir the ingredients over a medium/low heat just until the butter is melted and the sugar is dissolved.
Make the glaze the minute you pull the cake out of the oven and while it is cooling. Once the glaze is made poke wholes on the top of the cake while it is still in the pan. Pour the glaze all over the cake and let it cool completely before removing.
I used a large chopstick to poke wholes on the top of the cake.
Once it is completely baked you may need to run a knife along the side to help the cake release. Invert a plate or cake stand and flip over using both hands. The cake should easily slide out onto plate. If it doesn't, run a butter knife along the side of cake pan again.
Once the cake is ready to serve dust with powdered sugar and serve with a dollop of whipped cream.
For a bit healthier spin use grass-fed, pasture raised butter and pasture raised eggs.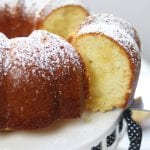 Mom's Lemon Butter Bundt Cake
Cook Time
1
hour
5
minutes
Total Time
1
hour
20
minutes
Ingredients
For the Cake

1/2

lb

unsalted butter *softened to room tempature

2

cups

granulated sugar

3

large eggs

3

cups

unbleached

all-purpose flour *sifted

1/2

tsp

baking soda

1/2

tsp

salt

1

cup

buttermilk

2

tbsp

lemon zest *tightly packed

2

tbsp

lemon juice

For the Glaze

1/3

cup

unsalted butter

3/4

cup

granulated sugar

4

tbsp

lemon juice
Instructions
Preheat oven to 325℉. Grease a 10" bundt pan.

In a stand mixer cream butter & sugar until light and fluffy. Slowly beat in eggs one at a time, making sure to blend well.

In a separate bowl sift together flour, baking soda & salt. Stir flour mixture into egg mixture a few spoonfuls at a time alternating with buttermilk. Begin and end with with dry ingredients. Stir in lemon juice and zest.

Pour batter into greased bundt pan. Bake on middle rack for approximately 1 hour and 5 minutes. Check at 1 hour marker. Cake is done when it pulls away from sides of pan and tester comes out clean.

Once cake is out of oven immediately start glaze. Add glaze ingredients to a small pan and heat over medium low heat, stirring frequently until butter is melted and sugar is dissolved. Poke holes in the top of cake and pour glaze evenly over the top. Let cake cool completely before removing. Invert onto plate or cake stand and dust with powdered sugar.

Serve with whipped cream and berries.
Recipe Notes
*Please use as many organic ingredients as possible.*
This recipe is part of Meal Plan Monday.
If you love baking, check out these recipes: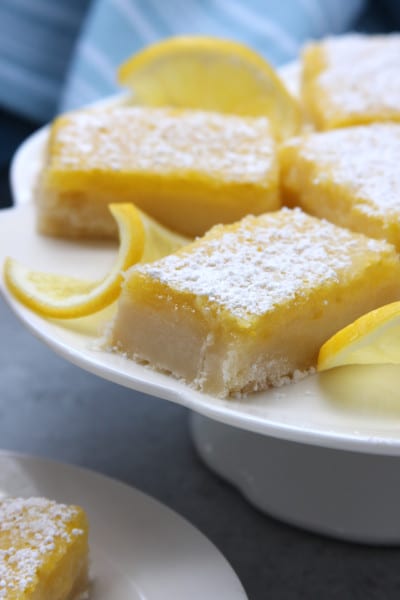 Lusciously Lemon Bars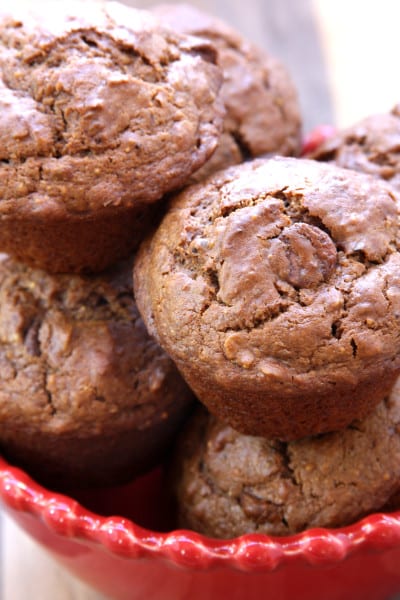 Chocolate Almond Butter Muffins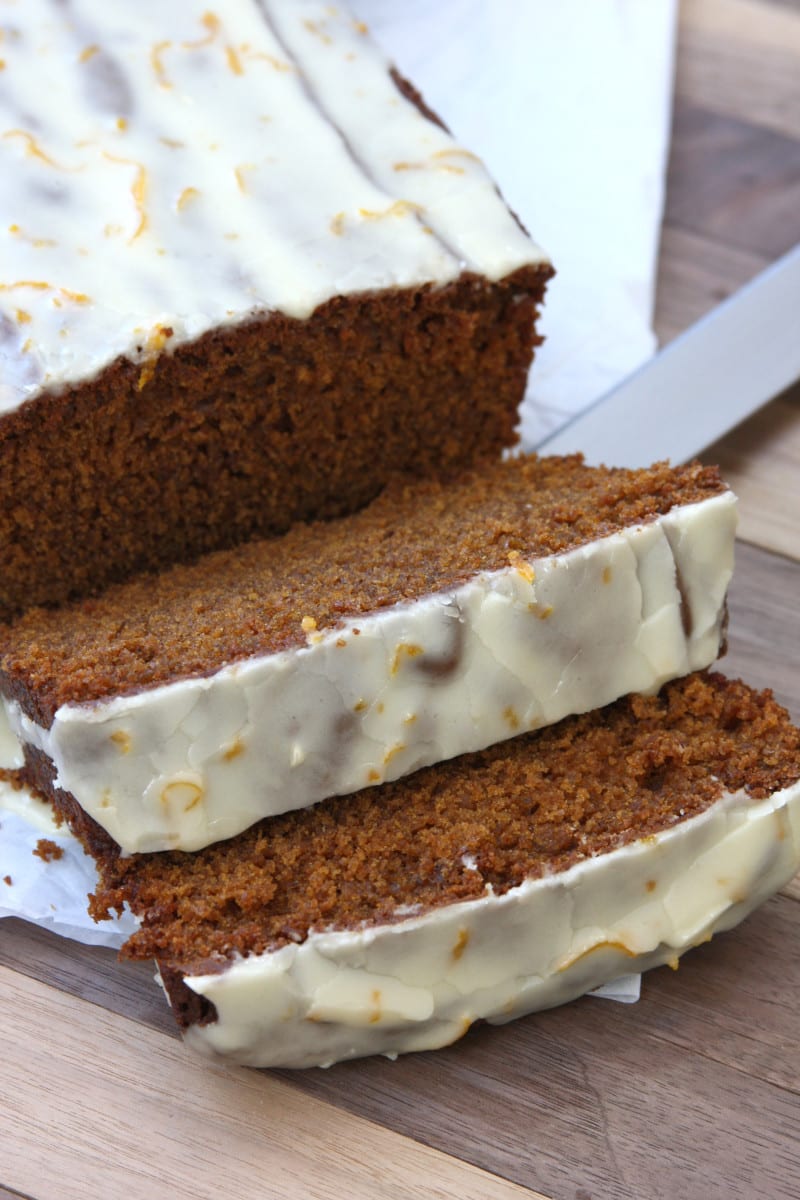 Gingerbread with Orange Citrus Glaze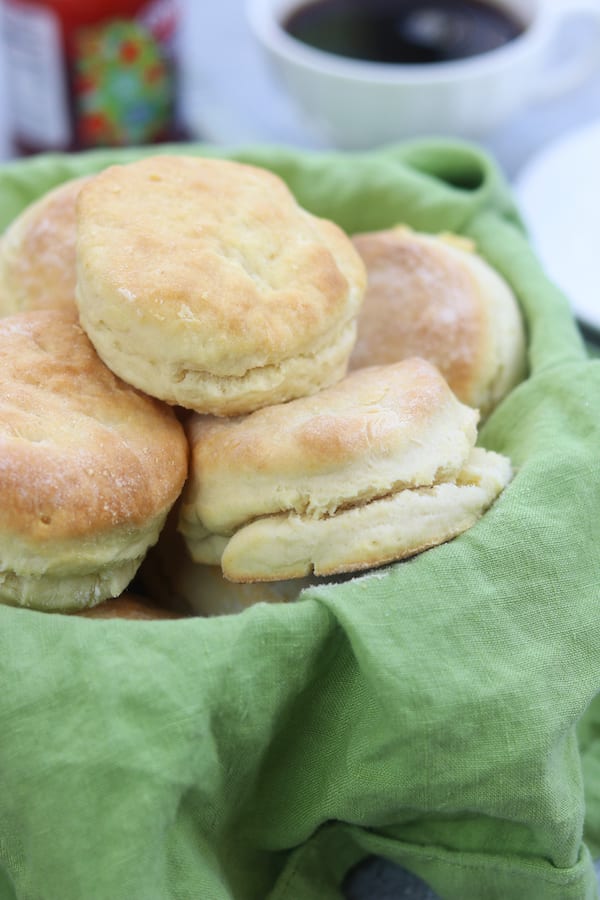 Best Ever Biscuits