Buttery, rich with spices and candied ginger, these Chewy Molasses Cookies are always a hit at Holiday parties. Not only are they gorgeous with their sparkly crackle but they offer a sophisticated choice for grownup taste buds.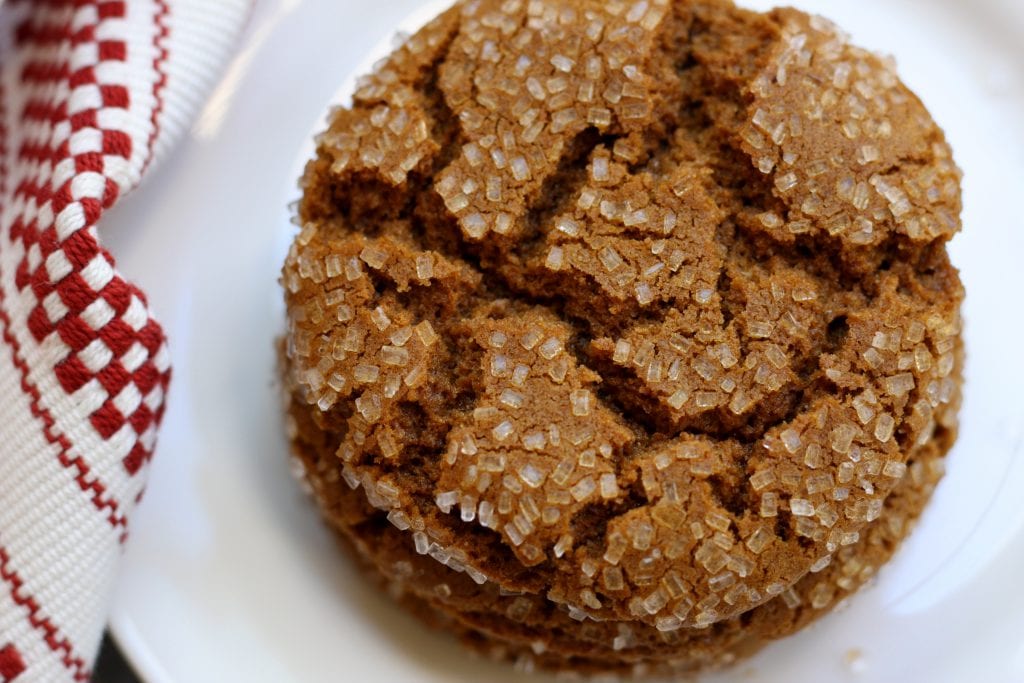 This post may contain affiliate links which I earn a small portion in sales if a purchase is made. Rest assured though, it is never at any additional cost to you.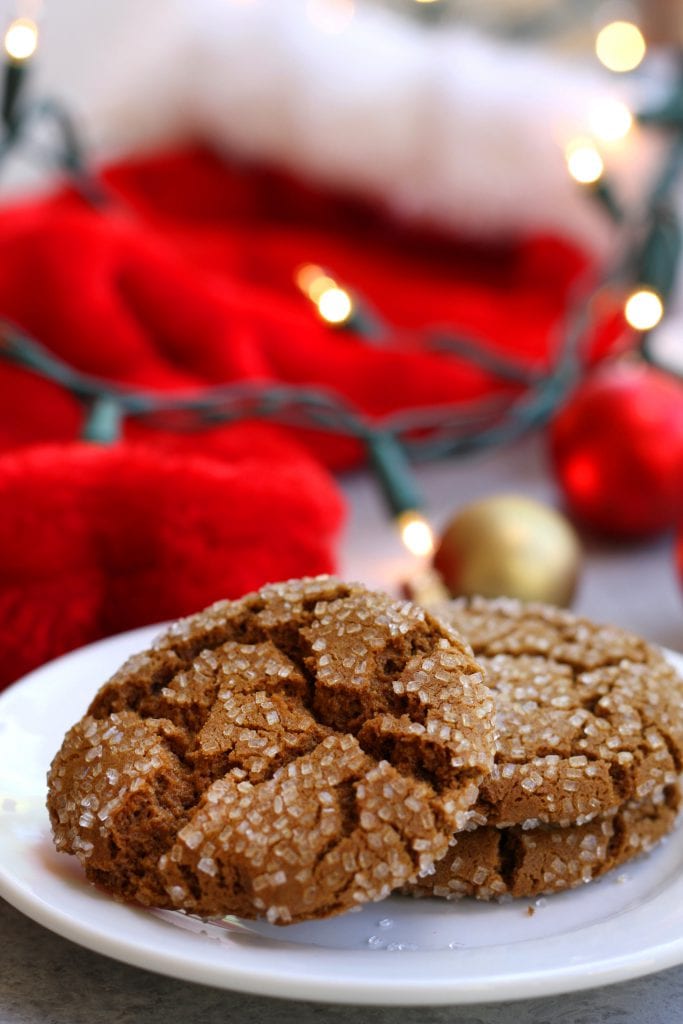 There are times as a blogger that I stop dead in my tracks and wonder 'is anyone even noticing'. Not so much a feeling of are they are noticing my work (Ok, admittedly I have those moments too) but are they noticing what has happened to our food supply. Are they noticing that we are getting sicker and sicker. Are they noticing that maybe their current beliefs of what is real food may have been tainted by an industry that wants you to keep buying their products. And then I ask myself, 'Does anyone even care?' I know what you are thinking, pretty heavy words for a Christmas cookie post and I agree. These roller coaster of emotions pop up up for me every few months and yep, they popped up right in the middle of what was supposed to be my happy Christmas post with these Chewy Molasses Cookies.
Food is a very interesting topic. We love to talk about, watch the preparation of and plan for different recipes. Mealtime is usually a time of pleasure and enjoyment that is often shared with loved ones. Food is sacred to us but so are our food choices. The minute the subject of our broken food system comes up people generally will do 1 of 2 things: 1) Nope, I don't see you or hear you. It is as if they are saying "Lalalalalala" with fingers in each ear or 2) anger, frustration and/or guilt in gurgling beneath the surface. Depending on the day and my current mood, both of these reactions can be difficult. When I get to the point where I wonder if what I am doing is even mattering, I have to recharge and reflect. There is a reason that God put this passion of supporting 'real food' on my heart. I also have to remember that even though it appears that no-one is noticing, there are some that are, but just aren't saying anything yet. I also have to remember that anger, frustration and guilt are powerful catalysts for change. Lastly, I need to remember that finding out your favorite product is actually horrible for you will cause the array of emotions from doubt to anger and back again.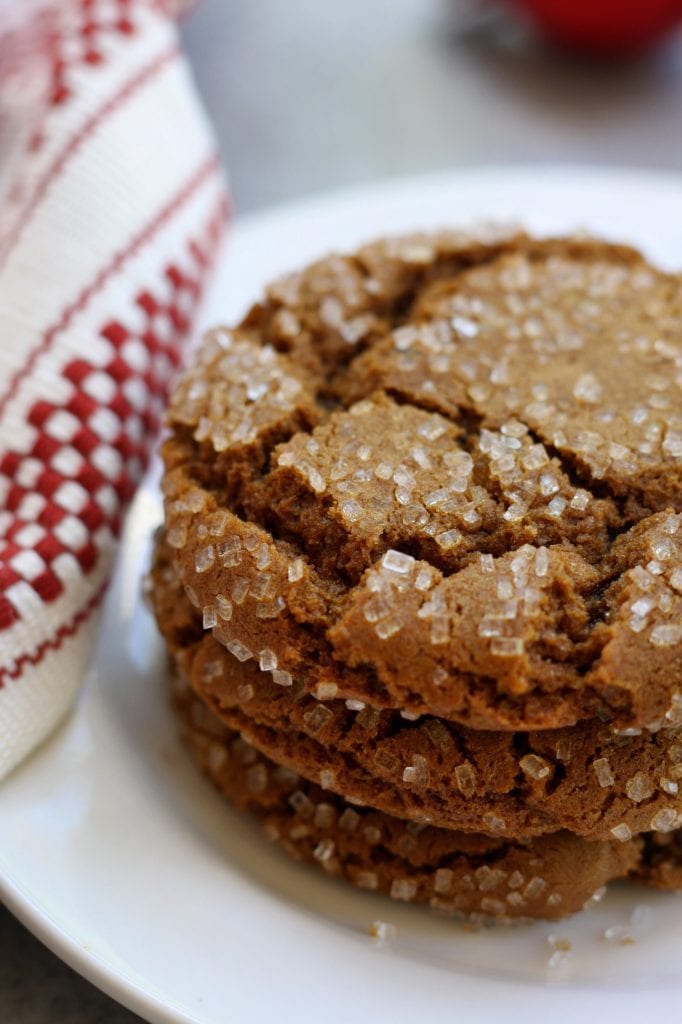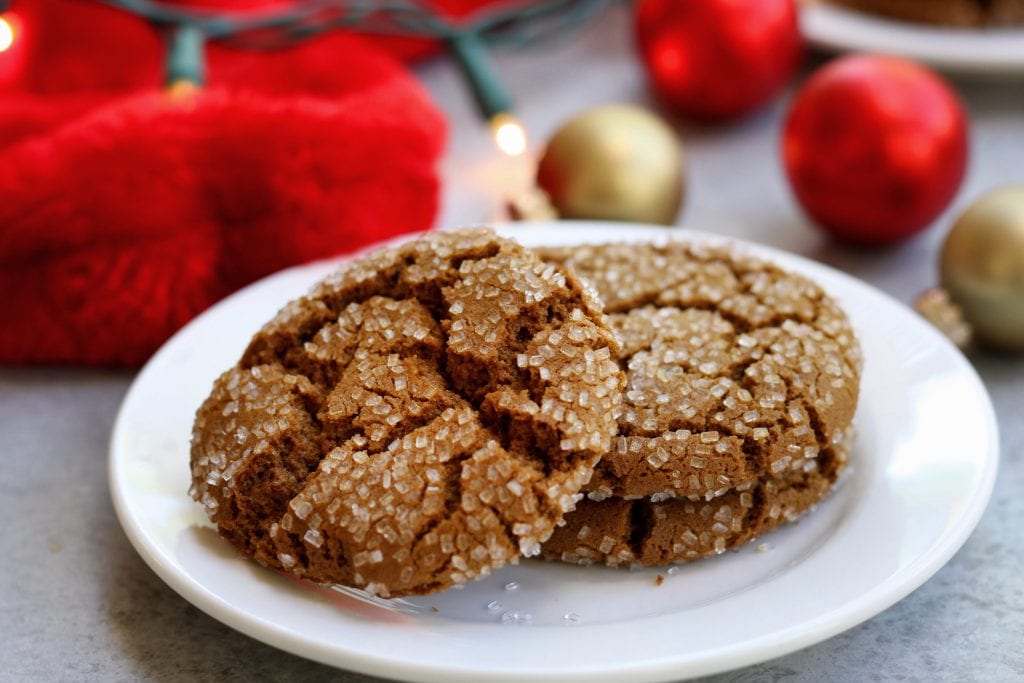 Tips about Chewy Molasses Cookies:
In light of what I just shared above, I apologize for the bad news I am about to share and the emotions it may evoke. Canola, soybean and vegetable oils are horrible for our health. There I said it. Check out this eye opening video and article from my favorite clinical nutritionalist, Christa Orrecchio.
"So if I can't use canola oil to make these Chewy Molasses Cookies, what can I use?" Great question!! My personal preference for baking is Macadamia Nut Oil. Yes, it does have a bit of a nutty taste but I feel it plays nicely with the other flavors. Also olive oil, avocado oil and coconut oil can be used. These oils are not my favorite for baking and if I had to go with one of the three I would choose a light organic olive oil. (affiliate)
Using candied ginger adds a wonderful chewy, spicy, sweetness to these cookies. If you don't have candied ginger on hand, substitute 1 tsp dried ginger. (affiliate)
Not all molasses are the same. In the interest of not boring you to death sharing the differences, for this Chewy Molasses Cookies recipe use Unsulphured Blackstrap Molasses.
For the course sugar crystals Bob's Red Mill Decorative Sparkling Sugar works great. (affiliate)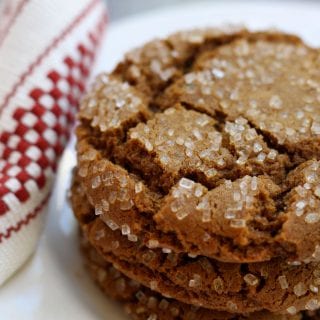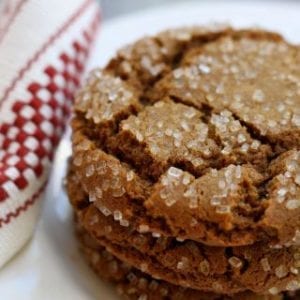 Chewy Molasses Cookies
The perfect cookie for grownup taste buds at Holiday parties.
Print
Pin
Rate
Ingredients
2/3

cup

baking oil

*see tips above

1

cup

granulated sugar

1

large egg

¼

cup

blackstrap molasses

2

cups

all-purpose flour

2

tsp.

baking soda

1 ½

teaspoons

cinnamon

1

tsp

cloves

¼

cup

chopped candied ginger

Course sugar crystals for rolling
Instructions
Preheat oven to 350℉.

In a mixer combine oil, sugar, egg and molasses. Mix well

In a separate bowl sift together flour, baking soda, cinnamon and cloves.

Add dry ingredients to the moist mixture. Blend to combine.

Add chopped ginger.

Roll batter into balls between your hands. Then roll on a plate covered in sugar crystals.

Bake on an ungreased cookie sheet for 10- 12 minutes at 350℉. The cookies should appear to have cracks on the surface before removing from the oven.
Notes
*Please use as many organic ingredients as possible.*
Nutrition
Calories:
114
kcal
|
Carbohydrates:
16
g
|
Protein:
1
g
|
Fat:
5
g
|
Saturated Fat:
1
g
|
Cholesterol:
5
mg
|
Sodium:
94
mg
|
Potassium:
52
mg
|
Fiber:
1
g
|
Sugar:
10
g
|
Vitamin A:
8
IU
|
Calcium:
9
mg
|
Iron:
1
mg
For other delicious Holiday treats check out these recipes: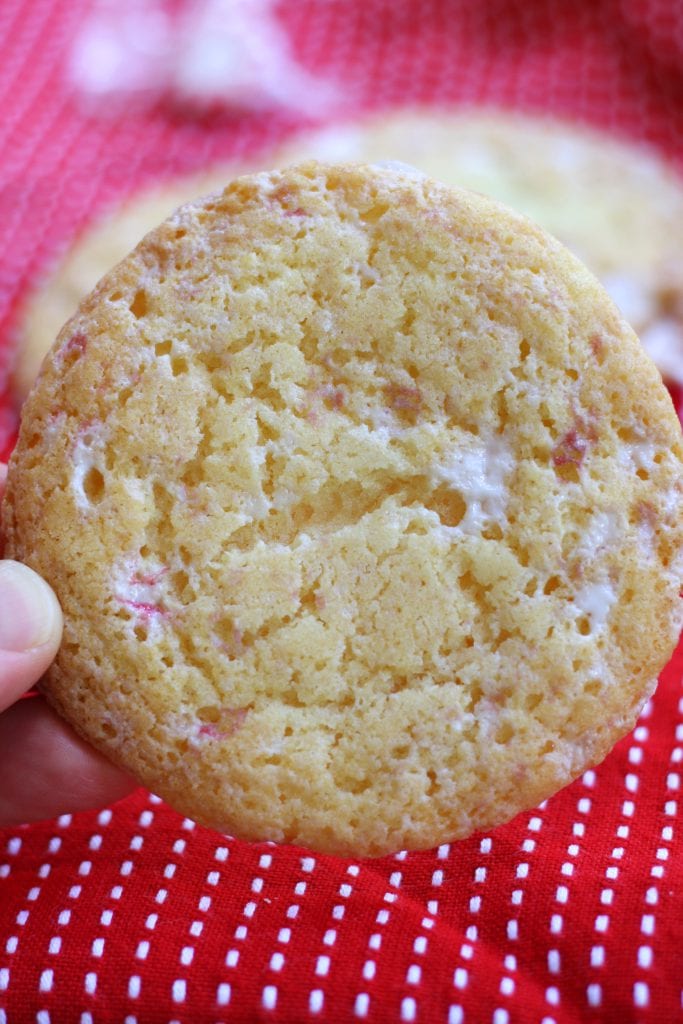 Candy Cane Cookies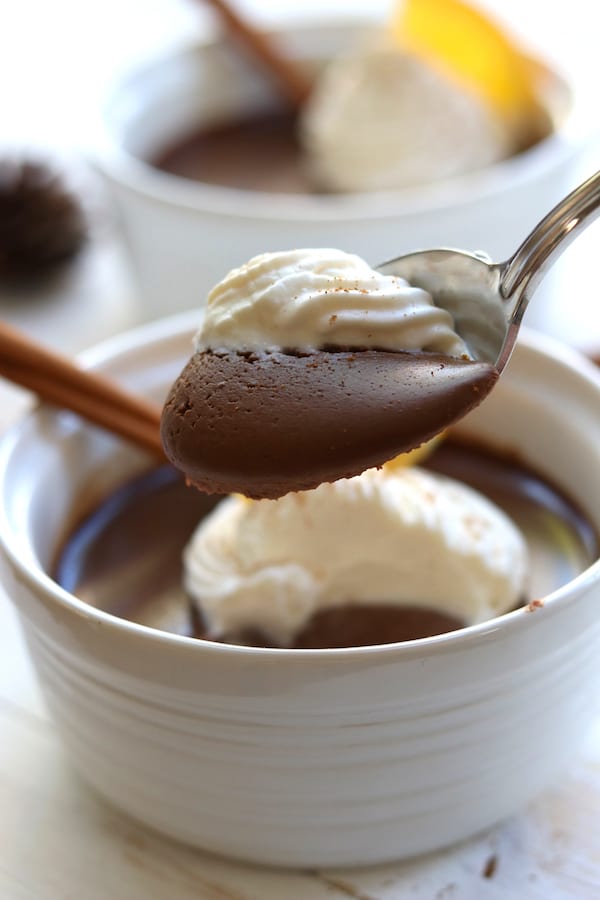 Chocolate Orange Cinnamon Pots de Creme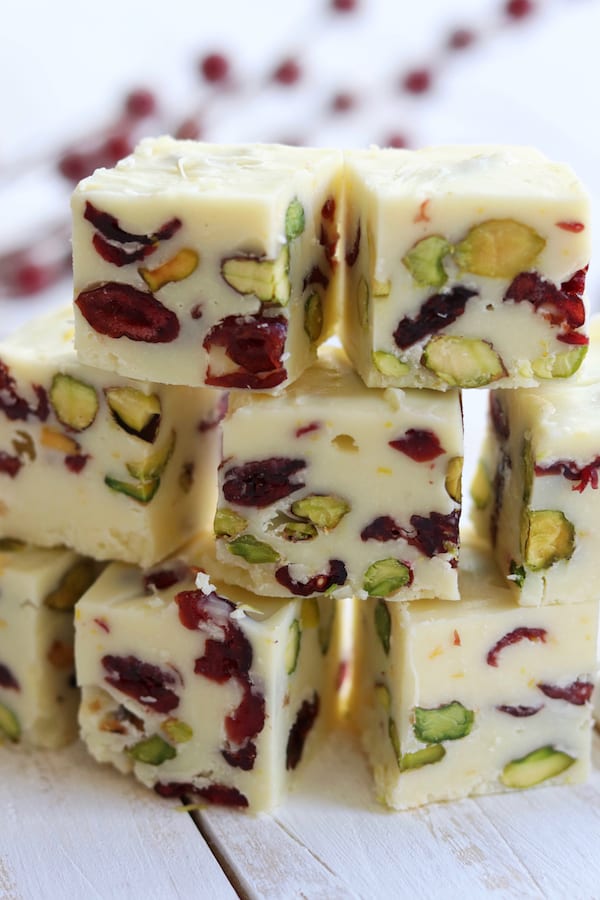 Simple Orange Cranberry Pistachio Fudge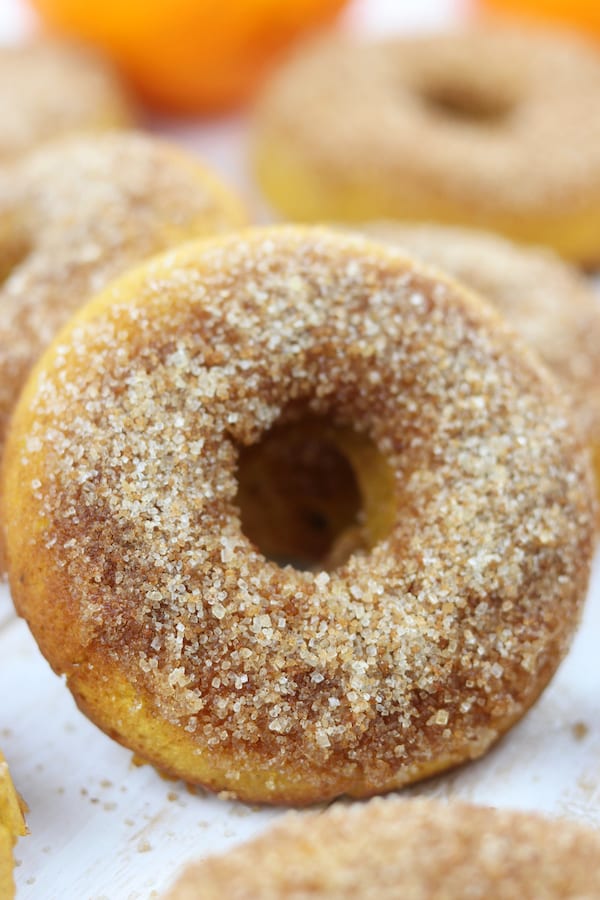 Orange Spiced Pumpkin Cake Donuts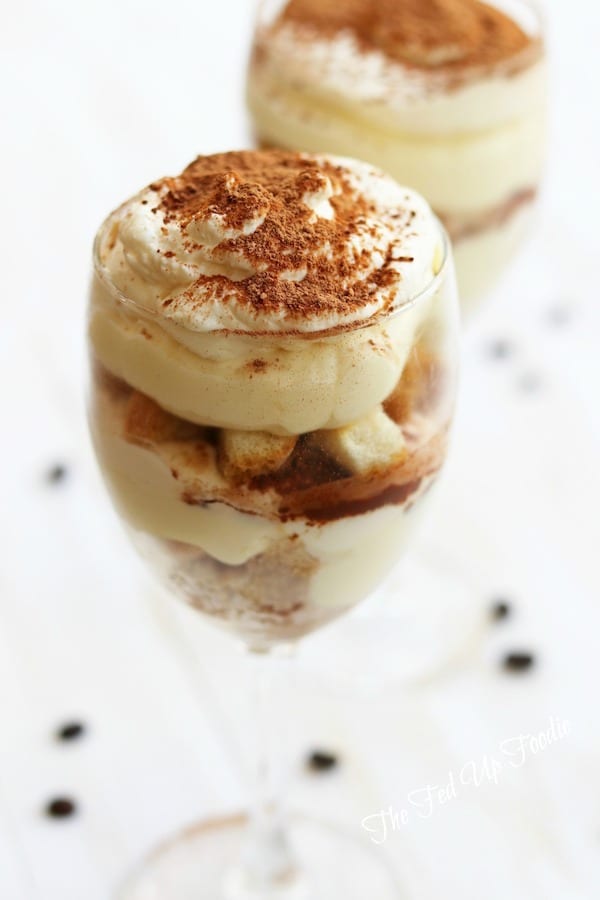 Tiramisu Wine Glass Trifles