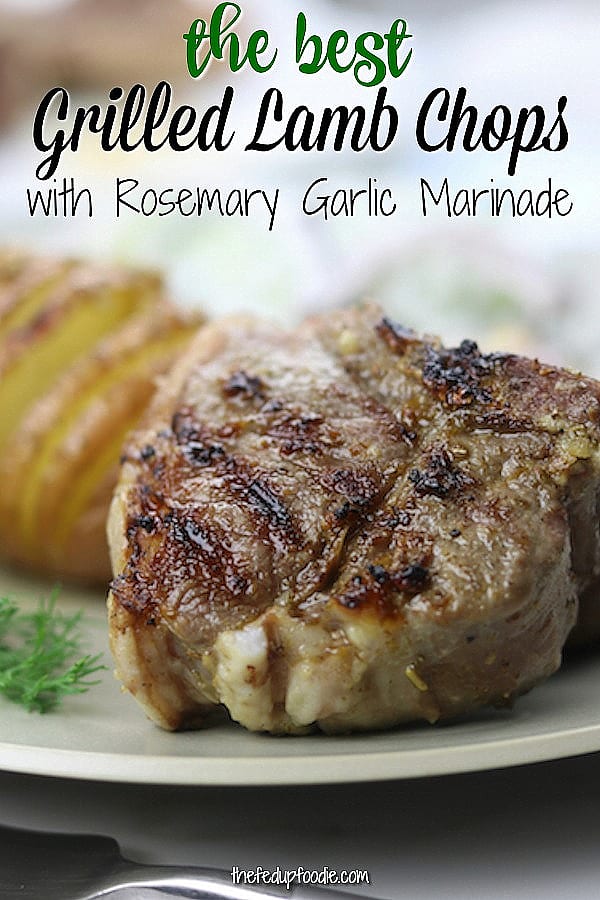 Grilled Rosemary Lamb Chops are tender cuts of meat marinated in rosemary, garlic and olive oil. Serve with your favorite side dishes for a meal scrumptious enough for company but easy enough for a weeknight.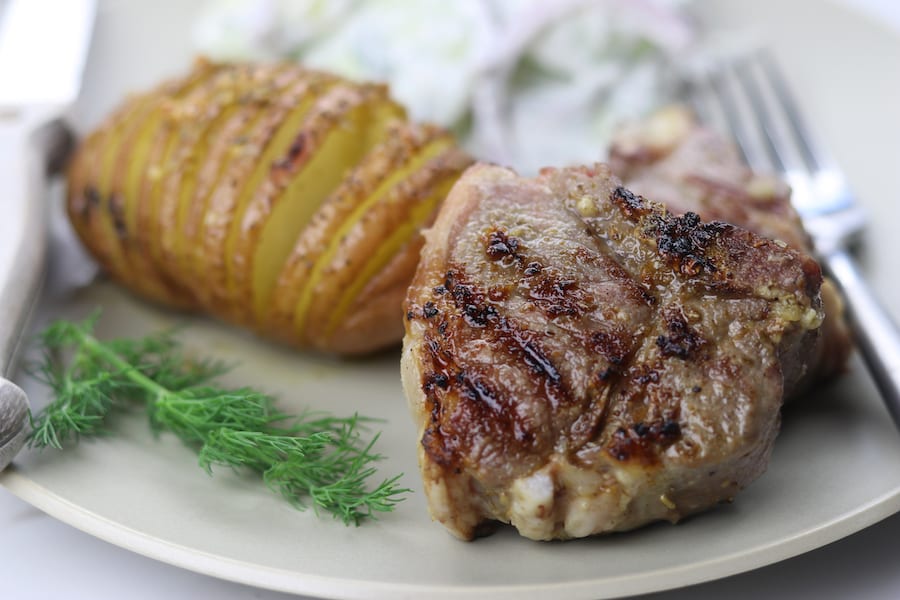 This post may contain affiliate links which I earn a small portion in sales if a purchase is made. Rest assured though, it is never at any additional cost to you.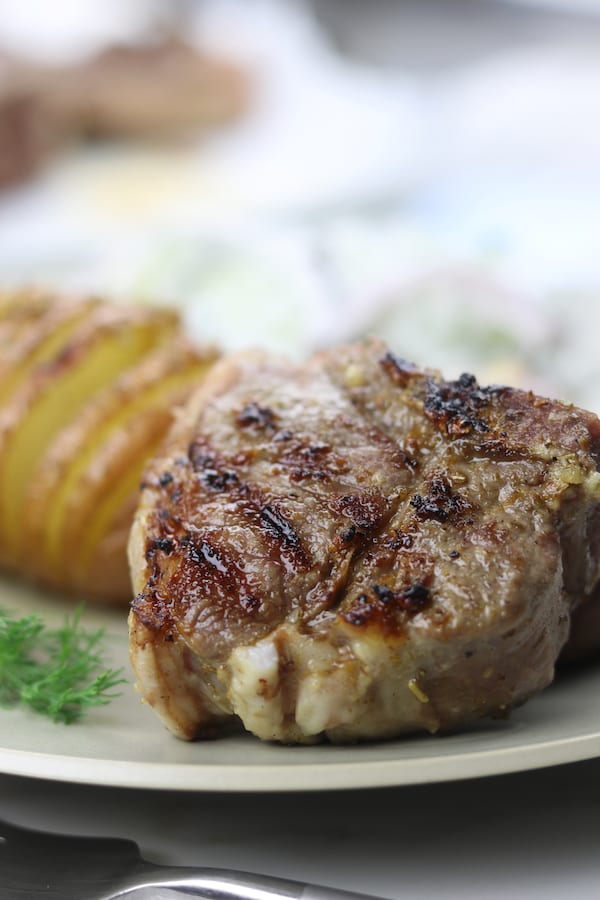 Is anyone else out there familiar with the 4 year old drama of "Eat Your Food"??? You know the one where you rack your brain trying to think of nutritious food that the little munchkin will eat without you having to say "EAT YOUR FOOD" 5,000 times. We know this all too well in our house. You can imagine my surprise then when our resident little munchkin devoured these Grilled Rosemary Lamb Chops. Literally devoured and asked for more…I had to pinch myself to make sure I hadn't died and gone to heaven. It was a glorious night of enjoying this gorgeous meal and I never had to utter those words…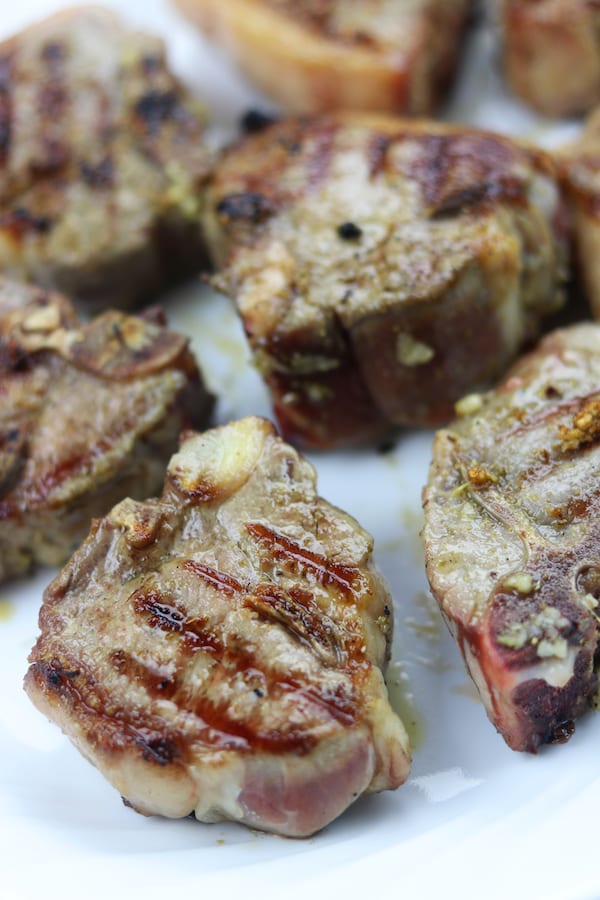 Why eat lamb:
Part of the Mediterranean diet, the love for lamb has some pretty mixed reviews. Some adore it while others feel this red meat is just too gamey. The good news for lamb lovers or people on the fence about trying it is that lamb is higher in omega-3 than grass-fed beef and is an excellent source of vitamins & minerals. 1
Many do believe that lamb is one of the healthiest meats at the grocery store because these baby sheep (lamb is a baby sheep under the age of 1) are less likely to be subjected to factory farm conditions. But there is a catch, some lambs are finished in conventional feed lots eating grain. Finishing them in a feed lot is a quick way to fatten the lamb for slaughter. However, their health suffers as a consequence which then can effect those eating the lamb. 2 Moral of the story, know your farmer. This is so true nowadays with really any cut of meat. Knowing whether they raised the animals humanely, knowing what their diet is composed of because we are what we eat (or in this case, what our meat ate) and lastly, was the act of slaughter done in as much of a humane way as possible. I know for a majority of us thinking of the process of how and where our meat comes from is not appetizing. I completely understand these feelings and yet I feel very strongly that the more consumers become involved, the better the quality of our food becomes.
Tips about Grilled Rosemary Lamb Chops:
Marinate your lamb chops for at least 1 hour or up to 12 hours. The longer they marinate the more the garlic and rosemary will infuse into the chop.
Make sure to leave chops in the refrigerator while marinating and then pull them out and leave at room temperature for about 20 mins before grilling.
Either dried or fresh rosemary can be used for this recipe. The trick with dried rosemary is to grind it using a mortar and pestle or a small coffee grinder that you use just for herbs. (affiliate)
I absolutely adore my indoor cast iron grill for projects like these Grilled Rosemary Lamb Chops when I don't want to heat up the large outdoor grill. (affiliate)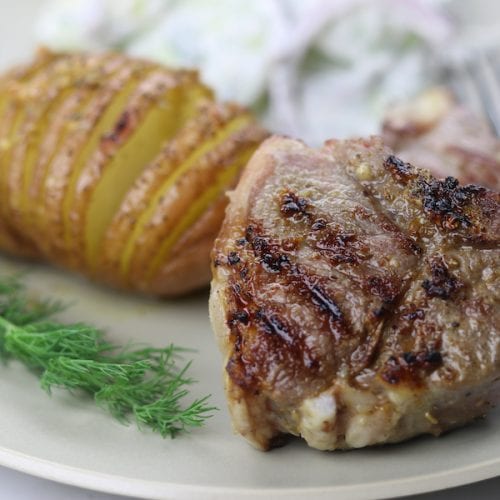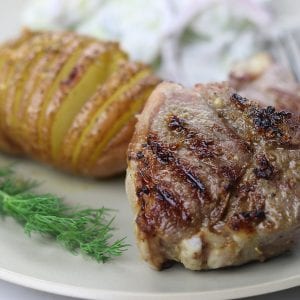 Ingredients
1 1/2

lbs

lamb chops

2

tbsp

olive olive oil

1/2

tsp

ground dried rosemary *ground or

1/2

tbsp

fresh rosemary *minced

3

lg cloves garlic *minced or crushed

1/2

tsp

salt
Instructions
In a small bowl place oil, rosemary, garlic and salt. Stir well.

Place lamb chops in a glass baking dish and pour oil mixture over chops. Rub mixture into both sides and marinate in the refrigerator for at least 1 hour or up to 12 hours.

Pull chops out of refrigerator 20 mins before grilling. Heat grill over high heat until almost smoking.

Sear chops for about 2- 2 1/2 mins on first side, turn and sear for another 3 mins for medium rare. May need an additional 30 secs- 1 min for medium doneness.
Notes
*Please use as many organic ingredients as possible.*
Nutrition
Calories:
352
kcal
|
Carbohydrates:
1
g
|
Protein:
42
g
|
Fat:
19
g
|
Saturated Fat:
6
g
|
Cholesterol:
130
mg
|
Sodium:
144
mg
|
Potassium:
554
mg
|
Sugar:
1
g
|
Vitamin C:
1
mg
|
Calcium:
24
mg
|
Iron:
4
mg
For other scrumptious meat recipes check these out: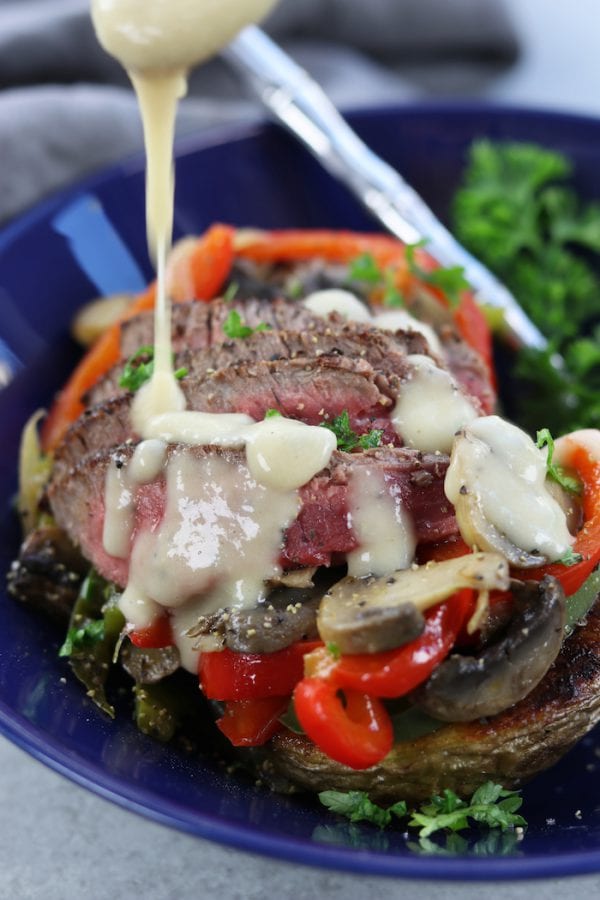 Veggie Cheesesteak Potatoes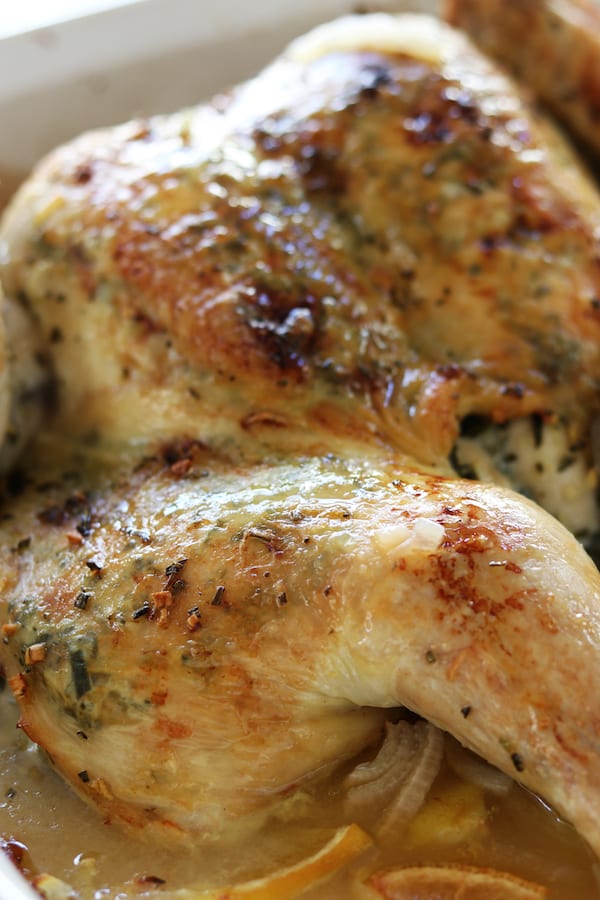 Rosemary Lemon Garlic Chicken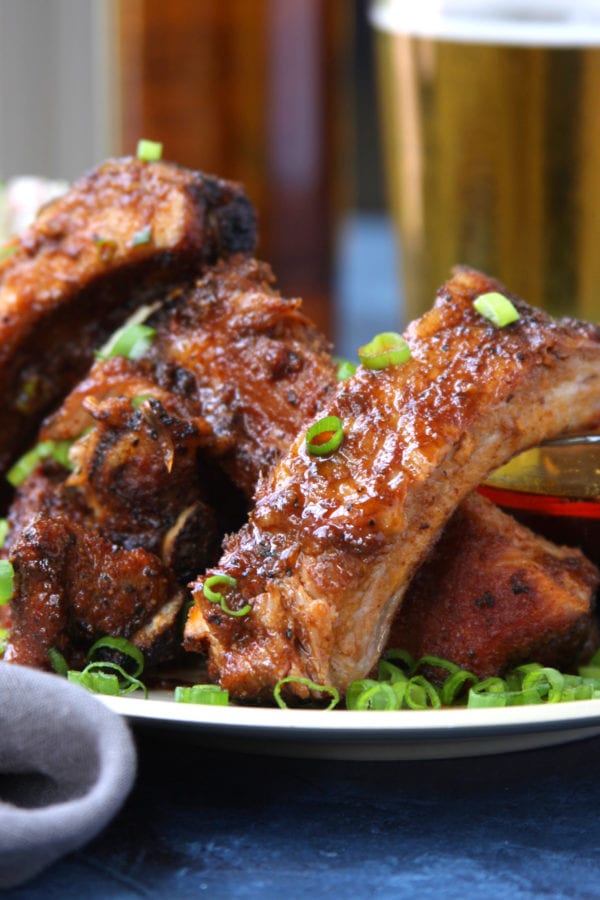 Best Dry Rubbed Ribs of Your Life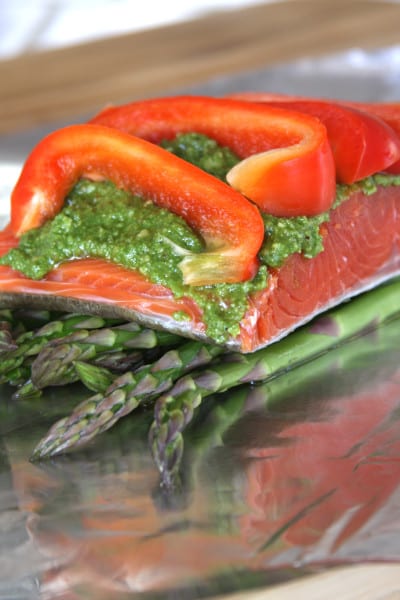 Salmon Pesto Veggie Pocket