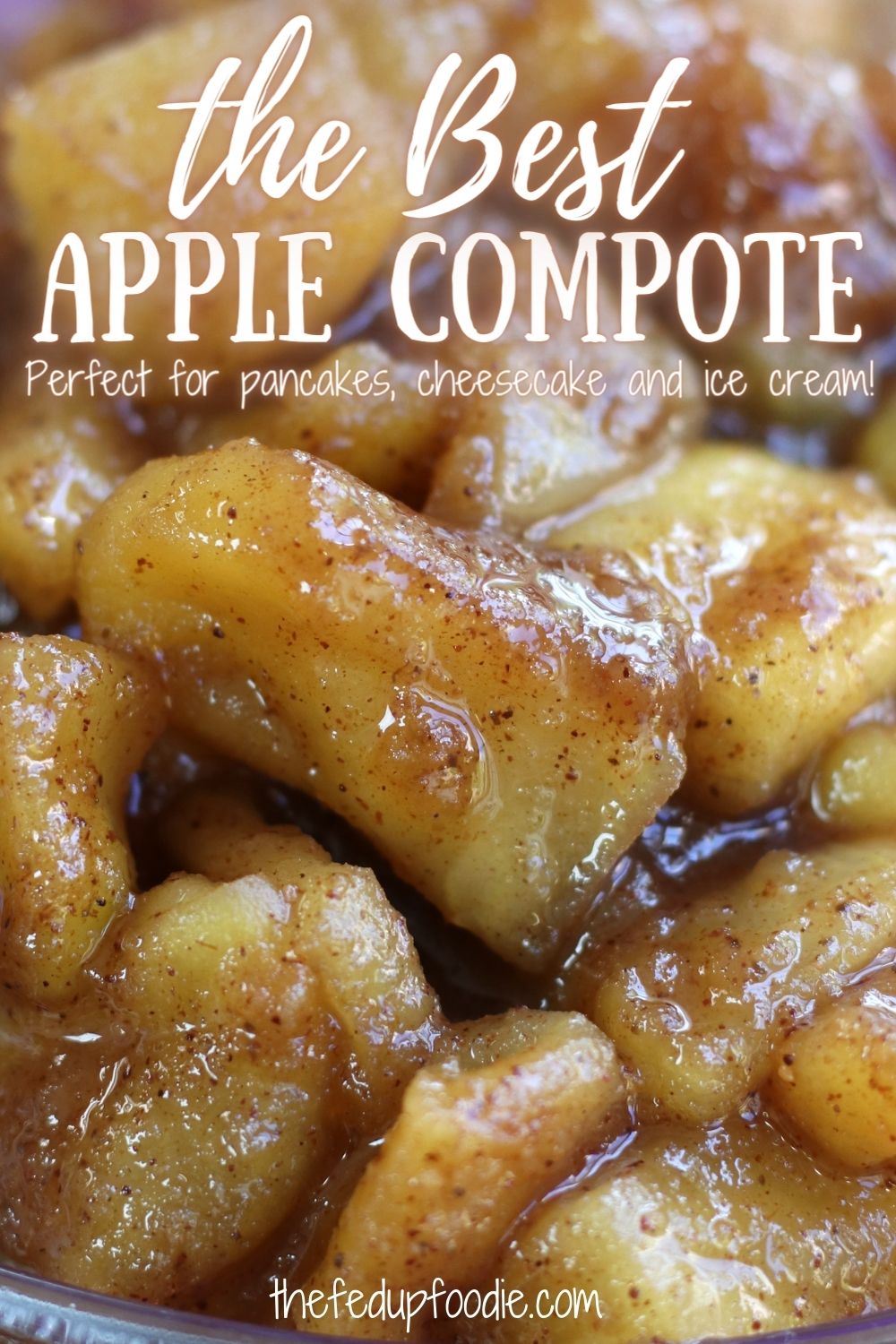 Apple Compote is a quick and easy fruit topping that tastes incredibly gourmet. Seasoned with aromatic cinnamon, nutmeg and ginger, this compote is the perfect finishing tough on pancakes, gingerbread and vanilla ice cream.
Holidays and special occasions call for an amazing breakfast. Use this Compote on waffles, Oatmeal Pancakes or Banana Pancakes. Add in Homemade Sausage, a Crustless Quiche and a tasty Fall Punch for a satisfying breakfast or brunch.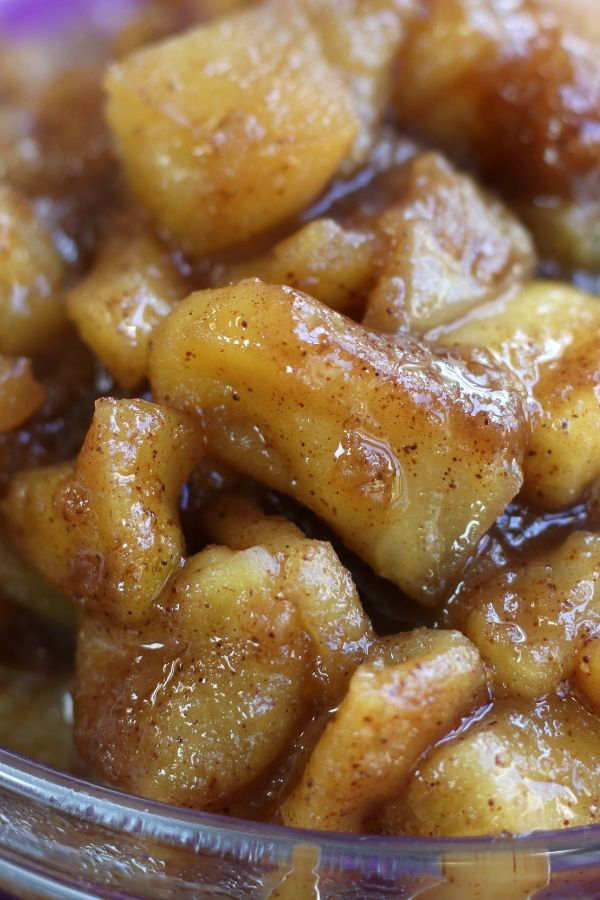 This post may contain affiliate links which I earn a small portion in sales if a purchase is made. Rest assured though, it is never at any additional cost to you.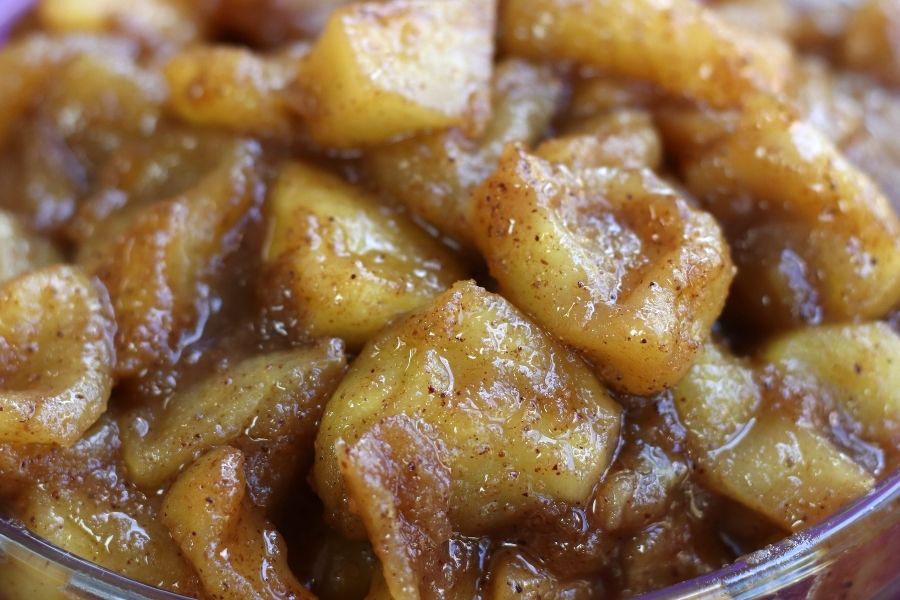 What is Apple Compote?
Apple Compote is an easy recipe that tastes like the ooey gooey wonderfulness of the inside of an apple pie but without all the work. In other words, it is a chunky sauce with the warm flavors of Autumn that is traditionally served with breakfast or on top of all kinds of desserts.
Ingredients Needed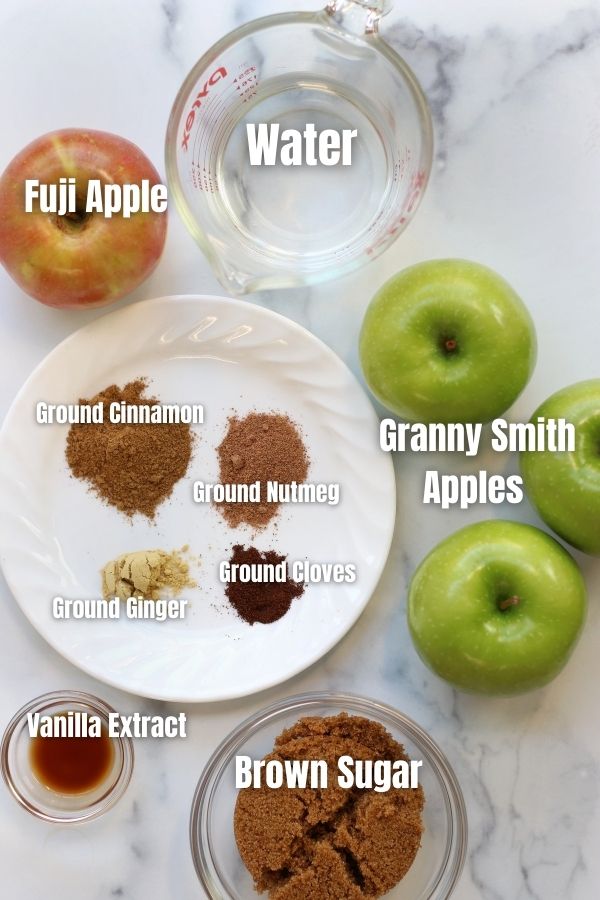 Apples (4 total or about 1 1/2 pounds)
Water ( 1/2 cup *see Fun Variations section below)
Light or Dark Brown Sugar (1/2 cup packed)
Cinnamon (1 1/2 teaspoons, the most amazing cinnamon) or 1 Cinnamon Stick
Nutmeg (1/2 teaspoon)
Cloves (1/8 teaspoon)
Ground Ginger (1/2 teaspoon)
Vanilla Extract (1 teaspoon)
Types of Apples to Use
During apple season there is nothing better than picking perfectly crisp Fuji or Honeycrisp apples fresh off of gorgeous apple trees. The best apples for making Apple Compote are always going to be the ones that have just been picked. However, if you do not have access to apple orchards, do not worry. I have found that using a combination of grocery store bought baking and eating apples to create an irresistible compote. Although, I have also had wonderful success with just using baking apples alone.
Baking Apple Varieties (Use at least 3-4 of these for this fruit compote)
Granny Smith Apples
Jonagold Apples
Honeycrisp Apples
Braeburn Apples
Pink Lady Apples
Eating Apple Varieties
McIntosh Apples
Large Golden Delicious Apples
Cameo Apples
Fuji Apples
Gala Apples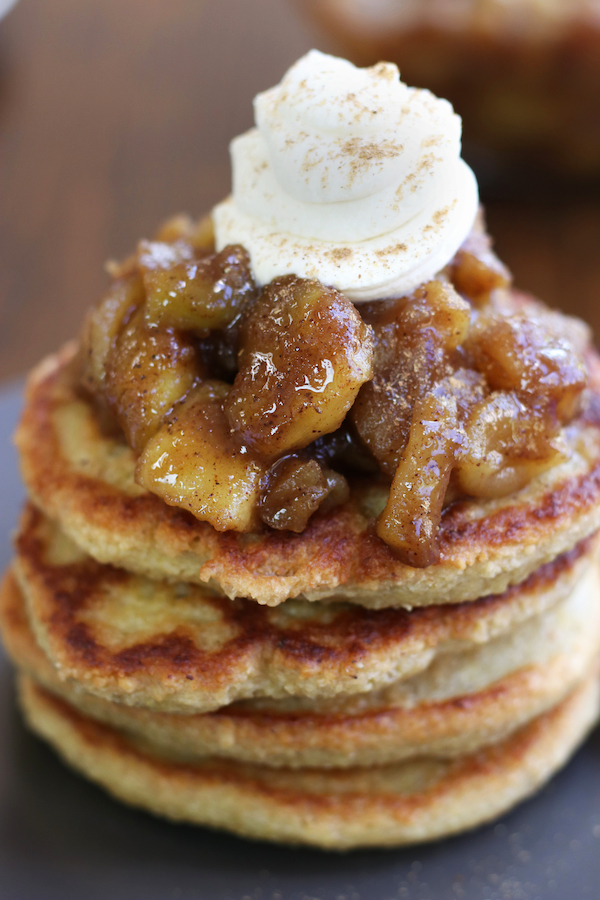 How to Make Apple Compote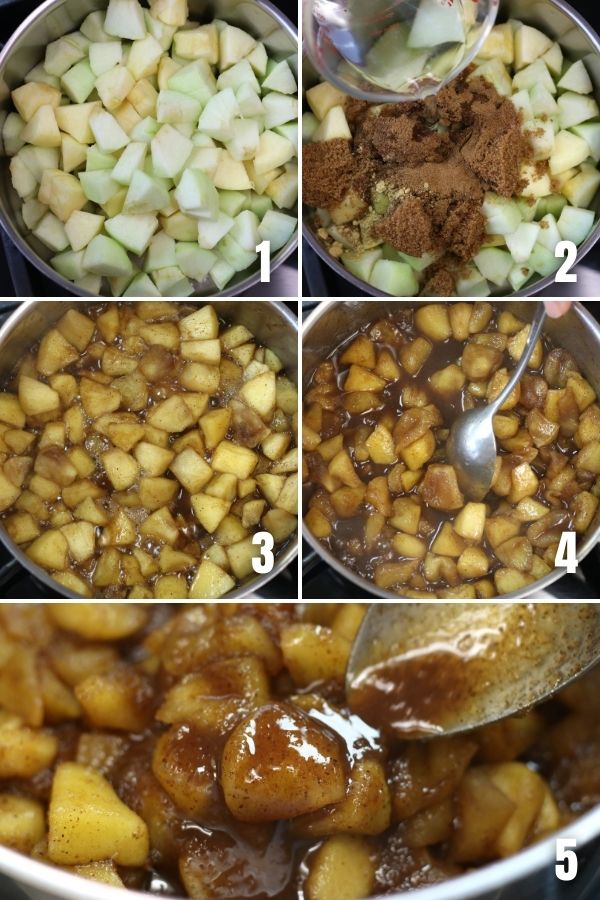 Peel, core and dice apples into 1/2- 3/4 inch pieces. Place apples in a medium sized stainless steel sauce pan or frying pan.
To the apples add, brown sugar, spices, vanilla extract and water.
Bring to a boil over medium-high heat.
Lower to medium heat and simmer until apples are tender, about 10-12 minutes stirring occasionally.
When the compote is done the apples slices will be tender with a rich luxurious sauce.
Fun Sweet Variations
Instead of water try using orange juice or apple cider.
Add in the zest of 1 lemon or orange to brighten up the compote.
Add 1/2 cup raisins for extra sweetness and a fun additional texture.
Leave the skin on the apples for more texture.
White sugar can replace the brown sugar. However, brown sugar adds an additional layer of flavor.
1 star anise also adds wonderful flavor. Just make sure to remove before serving.
If using more eating apples, add 1-2 teaspoons of fresh lemon juice to help balance the sweetness of this type of apple.
Apple Compote For Pork Chops or Pork Roast
To make a savory compote that is a delicious companion with pork, replace the water with chicken broth or white wine. Eliminate the sugar or add in just 1-2 tablespoons of brown sugar. The addittion of 2 cloves of thinly sliced garlic, 1 teaspoon of salt and a 1/2 teaspoon of pepper helps to accentuate the savory flavors. Additionally, the spices can remain the same or eliminated and herbs (in 1/2 teaspoon increments for dried and 2 teaspoon increments for fresh chopped) such as thyme, rosemary and sage may be added.
What to Use Apple Compote On
There are so many delicious way to enjoy Apple Compote and it tastes amazing either warm or cold. Honestly, I have raided the refrigerator late at night to enjoy a spoonful or two by itself because it is that good. However, most people put in on their pancakes, waffles, French toast, cheesecake or ice cream. Also, this compote tastes amazing on pound cake, scones, oatmeal, yogurt or toast with cream cheese. Additionally, during the holidays a few small bowls of the compote added to a Charcuterie Board makes for some very happy people.
Storage and Reheating
If you are fortunate to live near apple orchards, making Apple Compote is a wonderful way to utilize the large yields of fruit. Once made and cooled to room temperature, keep covered in the refrigerator for up to 5 days or in an airtight container in the freezer for 2-3 months.
To defrost Apple Compote let in it sit in the refrigerator over night and then reheat in a sauce pan on low heat or in the microwave in 30 second increments on power level 8 until heated to desired temperature.
Frequently Asked Questions
How should the apples be cut?
The size that at least three of the apples are cut should be large enough that the chunks hold their shape when cooked, or about 1/2- 3/4 of an inch in size. I like to cut one of apples in smaller chunks to help bring in a variety of textures. However, this is an optional step.
Can I add butter to this recipe?
Absolutely! The addittion 2-3 tablespoons of butter creates a caramel like sauce. It is important to note that the butter should be melted first over medium high heat before adding the rest of the ingredients.
How do I make Apple Compote without sugar?
To completely eliminate the sugar use a sweeter apple variety like Fuji apples and replace the water with apple cider. Additionally, maple syrup, honey or agave can replace the sugar in equal portions.
More Mouthwatering Apple Recipes
Mom's Old Fashioned Swedish Apple Cake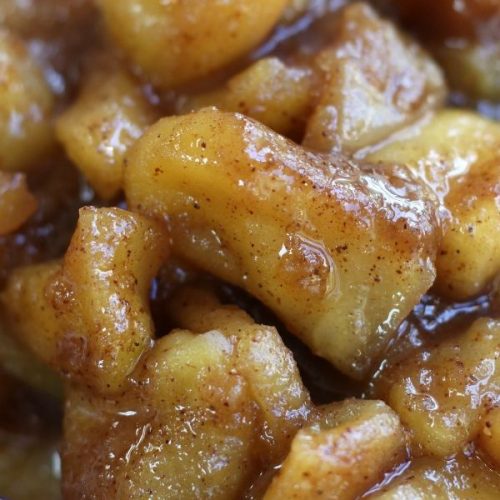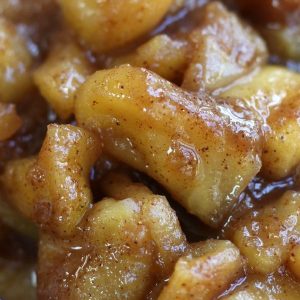 Apple Compote
With tender apples, warm Autumn spices and a sweet luxurious sauce, this Apple Compote is an amazing topping on pancakes, cheesecake and all kinds of breakfasts and desserts.
Print
Pin
Rate
Ingredients
4

medium

apples

*peeled, cored and roughly diced. See Note #1 below

1/2

cup

packed brown sugar

*either light or dark

1/2

cup

water

See Note #2 below

1 1/2

teaspoons

ground cinnamon

See Note #3 below

1/2

teaspoon

ground nutmeg

1/8

teaspoon

ground cloves

1/2

teaspoon

ground ginger

See Note #4 below

1

teaspoon

vanilla extract
Instructions
Peel, core and dice apples into 1/2- 3/4 inch pieces. Add apple chunks to a medium sized stainless steel sauce pan. 

To the apples add, brown sugar, spices, vanilla extract and water.

Bring to a boil over medium-high heat.

Lower heat to medium and simmer until apples are tender, about 10-12 minutes stirring occasionally.

When the compote is done the apples slices will be tender with a rich luxurious sauce. 
Notes
Recipe Notes
Note #1- Using 3 baking apples (such as Granny Smith apples) and 1 eating apple (such as Fuji apples) will add different textures and the eating apple will add a little extra sweetness. 
Note #2- Orange juice or apple cider can replace the water for extra sweetness. 
Note #3- Ceylon cinnamon is considered to be "true cinnamon" and has the most amazing flavor. 
Note #4- Ground ginger is an optional item. However, its addittion adds a pleasant warm undertone that makes this compote irresistible. 
Nutrition
Calories:
137
kcal
|
Carbohydrates:
35
g
|
Protein:
1
g
|
Fat:
1
g
|
Saturated Fat:
1
g
|
Polyunsaturated Fat:
1
g
|
Monounsaturated Fat:
1
g
|
Sodium:
8
mg
|
Potassium:
161
mg
|
Fiber:
3
g
|
Sugar:
31
g
|
Vitamin A:
67
IU
|
Vitamin C:
6
mg
|
Calcium:
29
mg
|
Iron:
1
mg