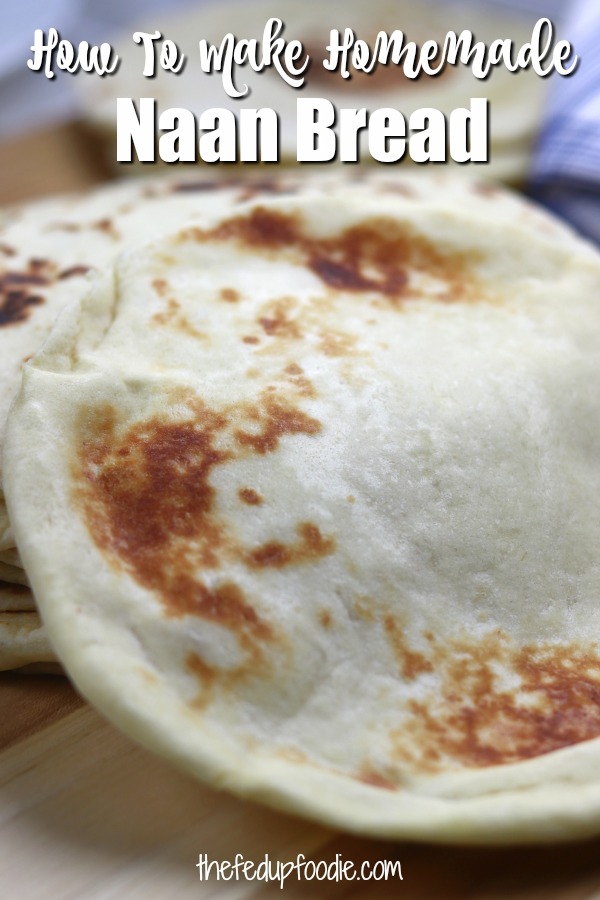 Learn the basics of making Homemade Naan, an easy & fluffy skillet bread that goes perfectly with Indian dishes or can be used to make pizza.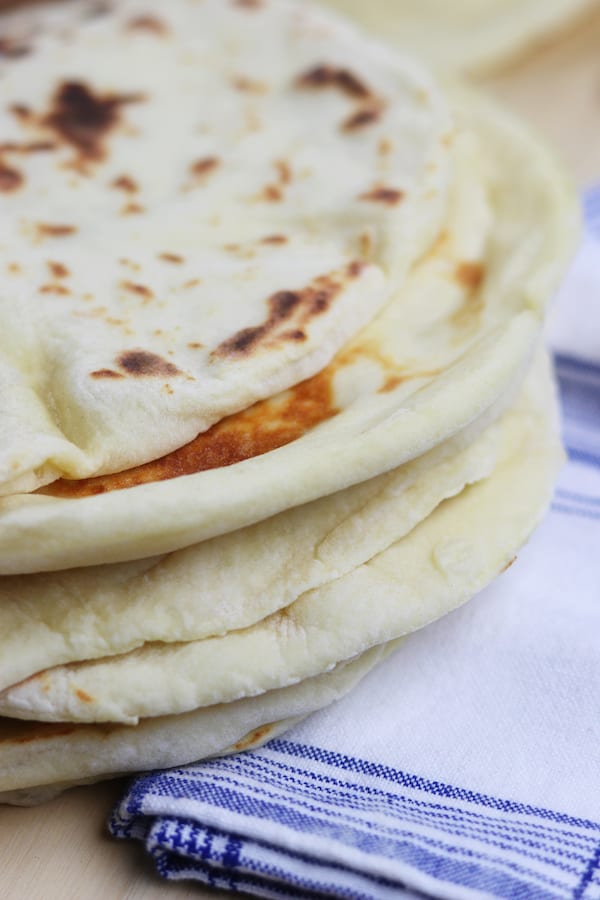 This post may contain affiliate links which I earn a small portion in sales if a purchase is made. Rest assured though, it is never at any additional cost to you.
I have been pigging out on this Homemade Naan lately…
I mean seriously pigging out!!!
Not only does my husband and I adore naan but he has absolutely perfected this Homemade Naan recipe and with it we have made some seriously awesome naan pesto pizzas.
This fluffy Indian bread was a perfect for Heirloom Tomato Pesto Naan Pizza, Caramelized Onion Steak Naan Pesto Pizza, Potato Gorgonzola Pesto Naan Pizza and Chicken Naan Pesto Pizza.
Tips about Homemade Naan:
To get the best results in prepping your yeast, the water temperature should be around 100-105 degrees. I warmed my water in a tea kettle. While the water was cooling to the proper temperature, I stirred in the sugar until it was dissolved. Stir in the yeast and let it rest for about 10 minutes. It will bloom like springtime flowers.
I found that by using our Kitchen Aid stand mixer with a dough hook made life much easier and gave great results. Use the low speed until the ingredients come together and then increase the speed to knead the dough. I let it run until the sides of the bowl were clean, about 3-4 minutes. Turn the dough out on to a lightly floured board to form a ball. (affiliate)
If you are a garlic lover, use fresh garlic instead of powder. 4-6 cloves should do the trick. (I used 8 in my first batch and lets just say it was a bit strong)
We have converted to using Chosen Foods Avocado Oil for almost all our baking now. But here is a secret, Costco has them for an extremely good price. (affiliate)
We adore Bob's Red Mill Organic All-Purpose Flour for so many of our baking needs. Not only is the flour high quality but their packaging keeps out those pesky little bugs that can appear if you don't use your flout immediately. (affiliate)
If you are serving the Naan by itself, brush with butter while hot.
We used these Homemade Naan bread to make quick and easy Naan Pesto Pizzas: Heirloom Tomato Naan Pesto Pizza, Potato Gorgonzola Pesto Pizza, Chicken Pesto Naan Pizza and Caramelized Onion Steak Naan Pesto Pizza.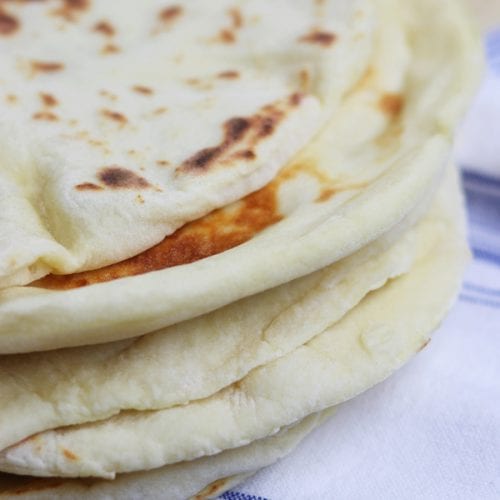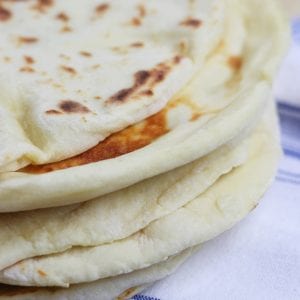 Ingredients
1

cup

warm water

*100-105℉

2

tsp

sugar

1/2

oz

active dry yeast

4 1/2

cups

all-purpose flour

2

tsp

salt

1-2

tsp

garlic powder

1

cup

plain non-fat greek yogurt

2 1/2

tbsp

oil
Instructions
In a small bowl add the water and sugar together. Stir until dissolved. Add yeast. Stir. Let yeast activate to a bloom, about 10 mins.

In a larger bowl add flour, salt and garlic powder. When the yeast mixture has bloomed, add the yogurt, oil and bloomed yeast to the flour mixture. Mix until ingredients come together.

Turn the dough out onto a lightly floured surface and knead until smooth. (for mixture instructions see Tips above)

Cover with a damp cloth and let rise until doubled, about 1-2 hours.

Divide the dough into 16 equal portions and form into balls. Keep dough covered until you are ready to roll out.

Heat a lightly greased cast iron skillet over med/high heat. Using a rolling pin, roll dough into a circle and place onto skillet. When the naan bubbles and brown spots starts to appear on heated side turn and finish cooking.
Notes
*Please use as many organic ingredients as possible.*
Preparation time does not include the rising time of the bread. Adapted from rasamalaysia.com
Nutrition
Calories:
163
kcal
|
Carbohydrates:
28
g
|
Protein:
6
g
|
Fat:
3
g
|
Saturated Fat:
1
g
|
Cholesterol:
2
mg
|
Sodium:
50
mg
|
Potassium:
78
mg
|
Fiber:
1
g
|
Sugar:
1
g
|
Calcium:
23
mg
|
Iron:
2
mg
If you love Naan Bread check out these recipes: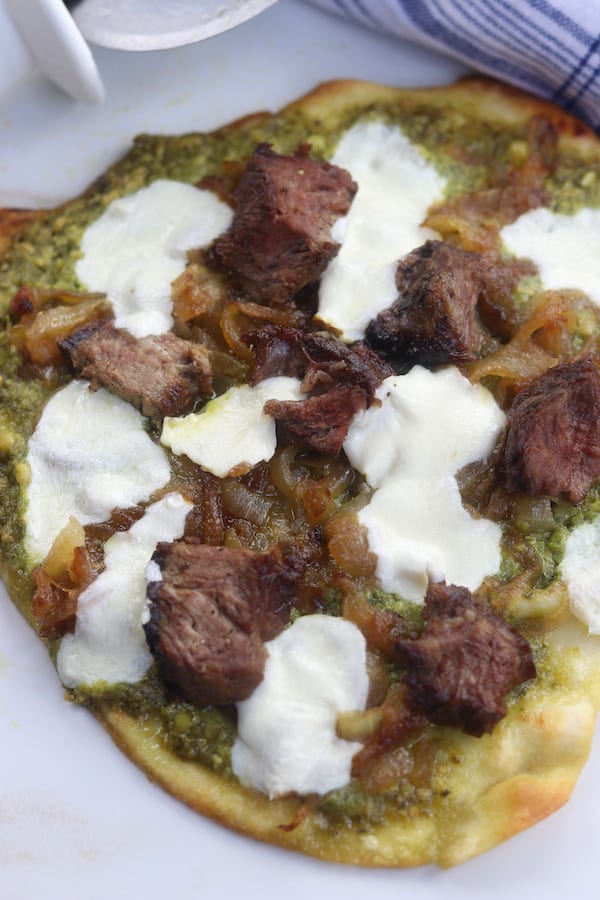 Caramelized Onion Steak Naan Pesto Pizza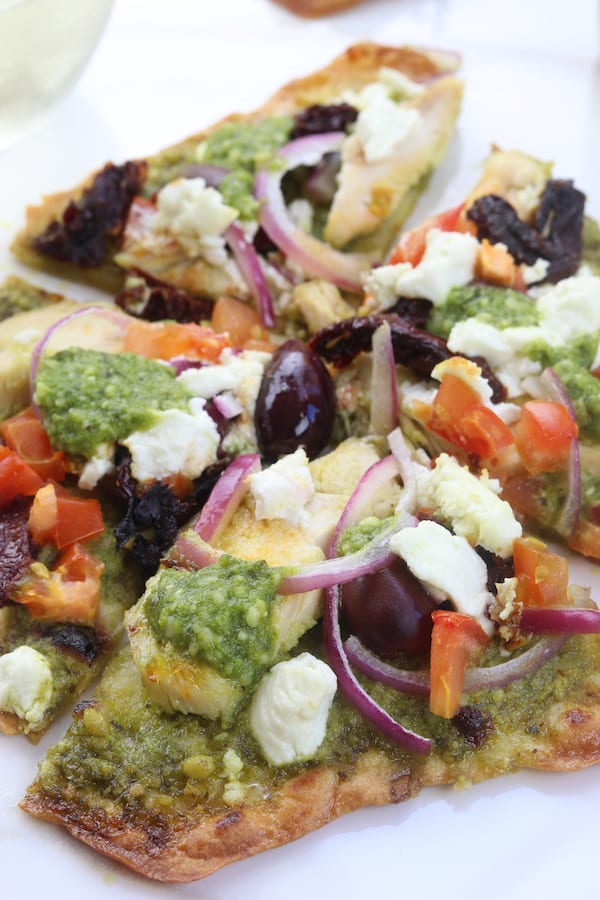 Chicken Pesto Naan Pizza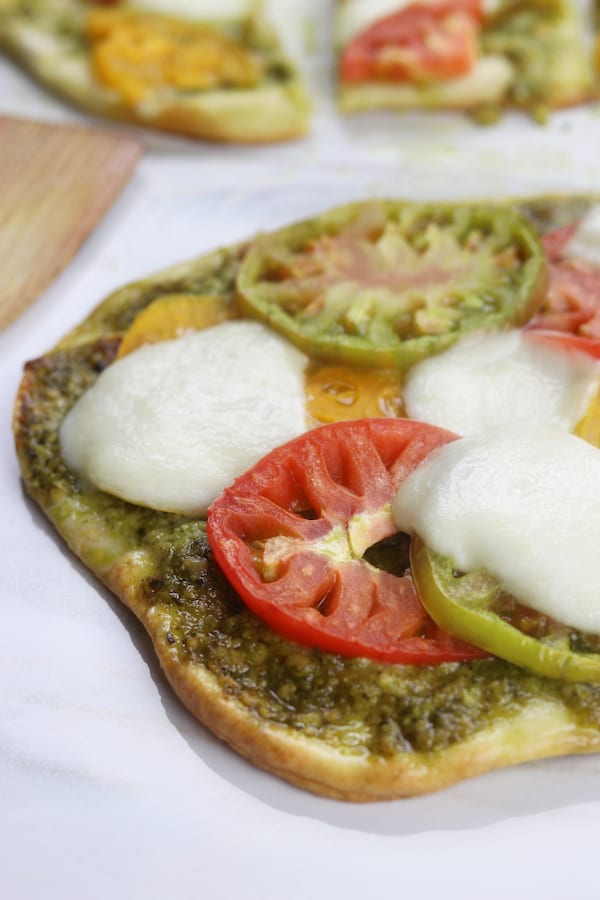 Heirloom Tomato Pesto Naan Pizza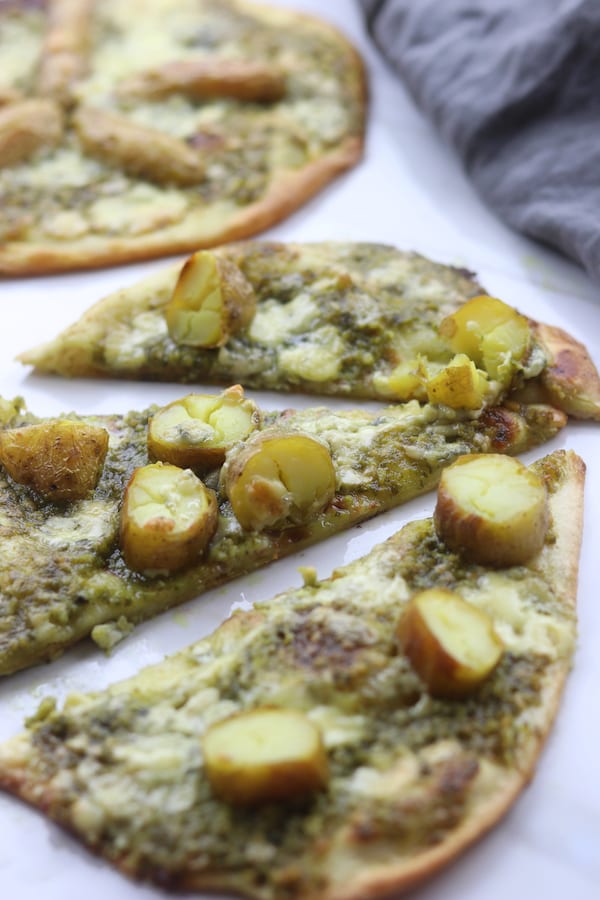 Potato Gorgonzola Pesto Naan Pizza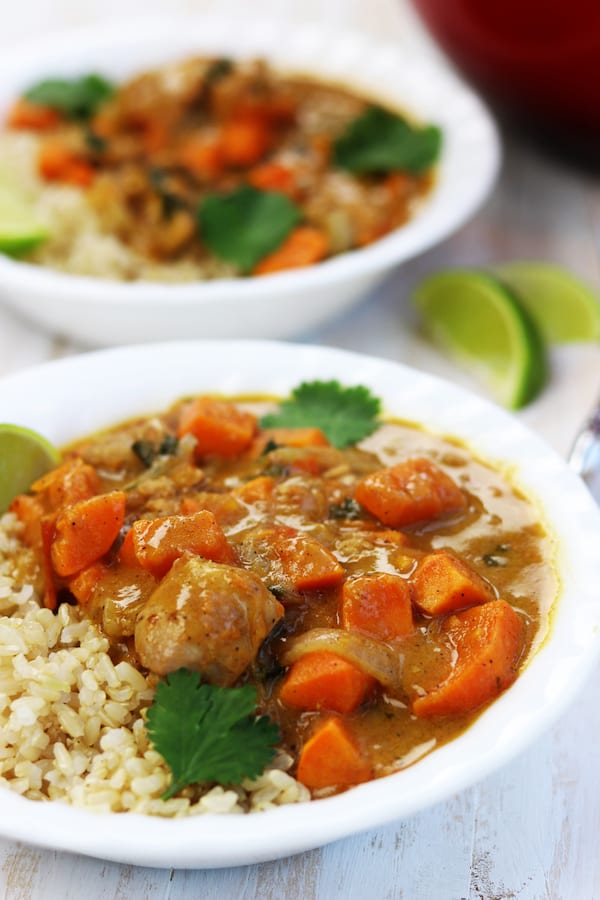 Chicken Sweet Potato Curry