Tortilla and Beans is a family recipe dating back over 70 years. A crispy corn tortilla is topped with a hearty chili, simple coleslaw and black olives. Delicious, satisfying and budget friendly, this is a recipe you will come back to time and time again.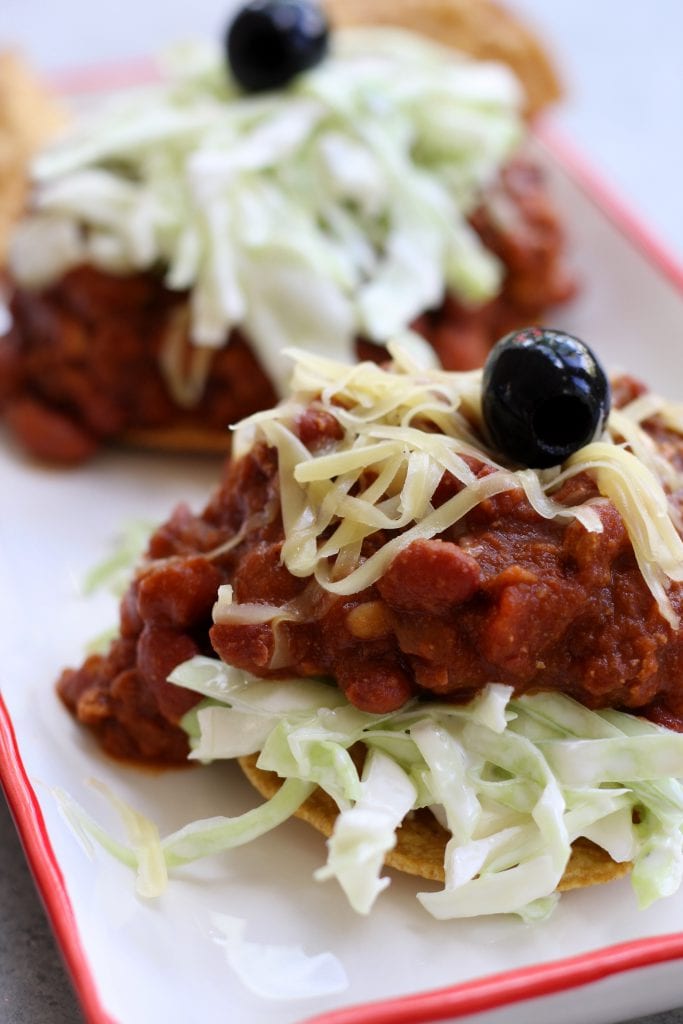 This post may contain affiliate links which I earn a small portion in sales if a purchase is made. Rest assured though, it is never at any additional cost to you.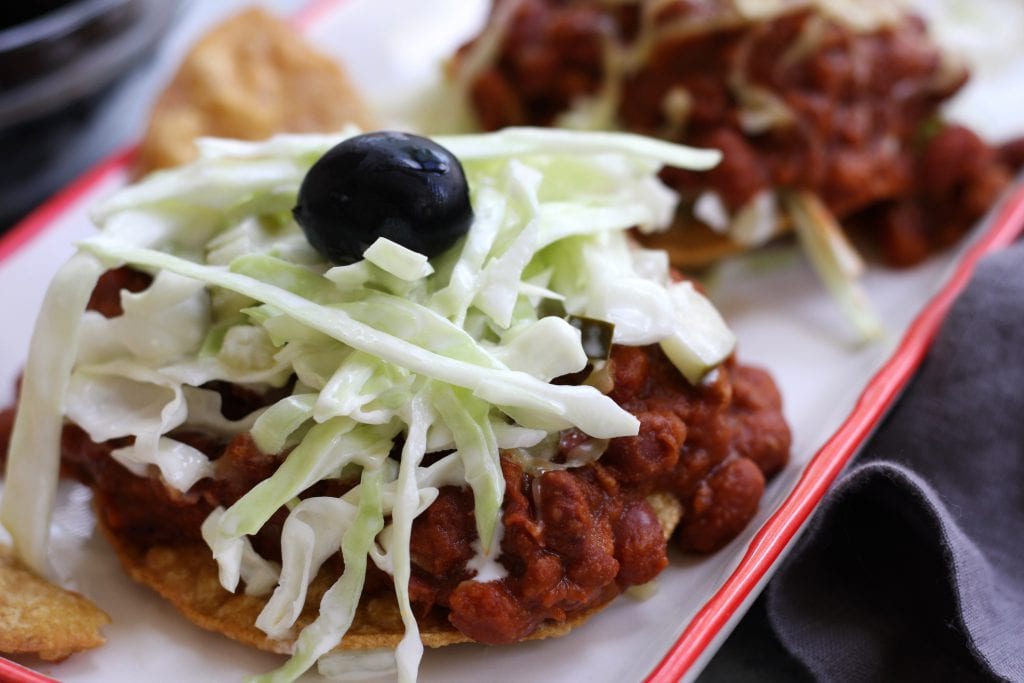 My family has been making Tortilla and Beans my entire life and the recipe dates back long before I came into this world. My mom, the oldest of nine daughters, grew up eating this meal and adored it still in adulthood. There are a few elements that have made this recipe stand the test of time. 1) It is delicious. There is something so wonderful about a freshly fried corn tortilla covered in Hearty Homemade Chili and topped with a creamy Simple Coleslaw. Oh, and the black olives just makes this meal extra special. 2) It is budget friendly. Beans are always one of the most affordable ways to stretch the budget. One thing to keep in mind is if you are using mostly organic ingredients the cost will be a little higher. 3) This meal can feed many. If you have a crowd to feed than this is your meal. Just make sure to double the chili and coleslaw.
One thing I have to forewarn you about, your family will argue whether the coleslaw goes on corn tortilla first or if the the chili does. My personal preference is chili first but most of my family prefers it the other way around. I want to know, which way do you prefer?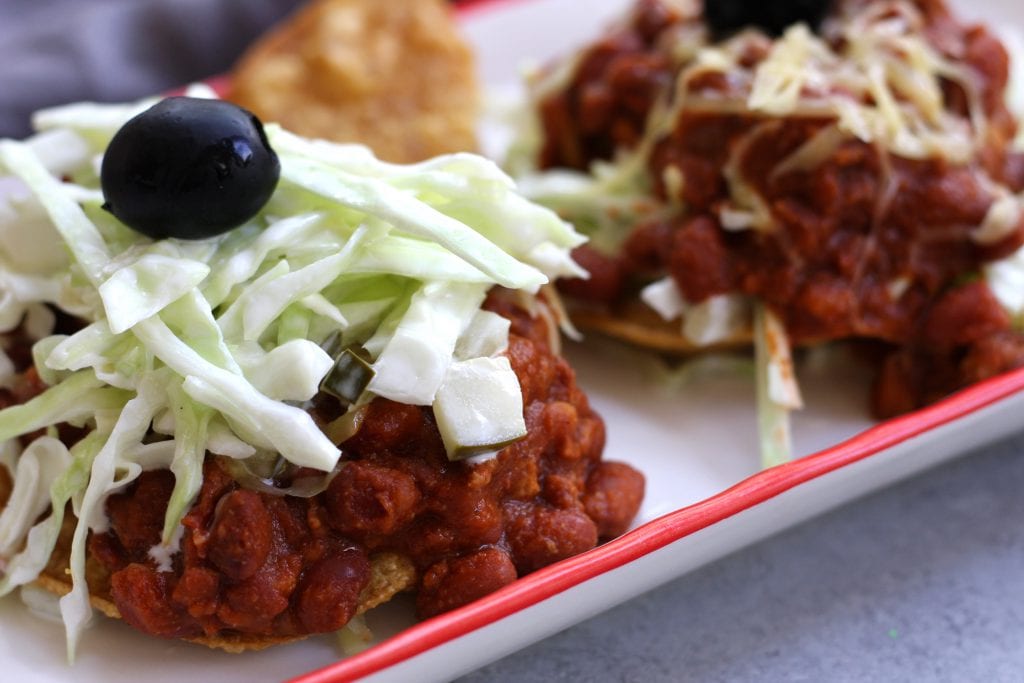 Tips about Tortilla and Beans:
Yes, I am one of those GMO freaks (hence the name The Fed Up Foodie). I am completely bothered with the correlation between intestinal permeability, inflammation, diabetes, obesity, heart disease, autism, infertility and cancer to eating foods that have been genetically modified. Because of all of this I strongly encourage you to buy organic corn tortillas.
Fry the tortilla in a high heat oil. High heat oils are ones that can withstand higher heats before they begin to smoke. When an oil starts to smoke the fat is being broken down releasing free radicals. Long story short, this is not good for you. My favorite oils to fry the corn tortillas for this Tortilla and Beans recipe is avocado oil and organic virgin coconut oil. *Be forewarned that organic virgin coconut oil will impart a coconut taste to the tortilla.
Use a thick and hearty chili like my Hearty Homemade Chili for this recipe. The soupier chili's will cause the corn tortilla to become soggy.
My Simple Coleslaw is an absolutely perfect match for Tortilla and Beans. The combination of the creamy mayo with the salty pickles, savory beans and crispy corn tortilla is just absolutely delicious.
Don't forget the black olives. They are the cherry on top of the sundae so to speak.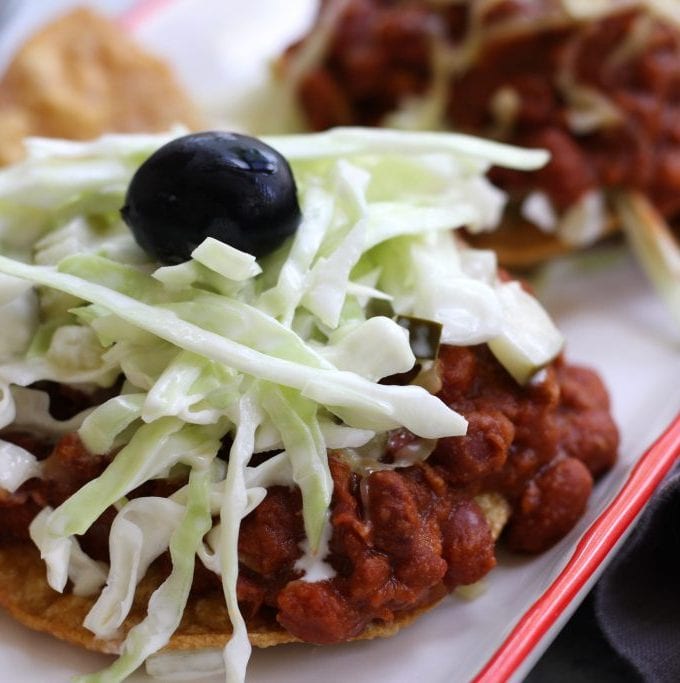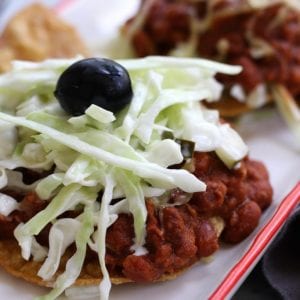 Tortilla and Beans
A savory, crunchy and creamy budget friendly meal.
Print
Pin
Rate
Instructions
In a medium sized frying pan heat oil over med/high heat. Oil is ready when it bubbles around the end of wooden spoon or chopstick. Fry the tortillas 1 at a time, 2-3 mins per side or until golden brown. Place fried tortillas on a plate lined with a paper towel to absorb extra oil.

Serve fried tortilla on a plate with heated chili. Sprinkle with cheese and then add a scoop of coleslaw. Top with 1 or 2 black olives.
Notes
*Please use as many organic ingredients as possible.*
Nutrition
Calories:
536
kcal
|
Carbohydrates:
70
g
|
Protein:
21
g
|
Fat:
20
g
|
Saturated Fat:
5
g
|
Cholesterol:
20
mg
|
Sodium:
1998
mg
|
Potassium:
1373
mg
|
Fiber:
16
g
|
Sugar:
16
g
|
Vitamin A:
288
IU
|
Vitamin C:
30
mg
|
Calcium:
284
mg
|
Iron:
6
mg
For other savory inspirations follow along on Facebook and Pinterest.
If you love Mexican food then you will want to check out these recipes: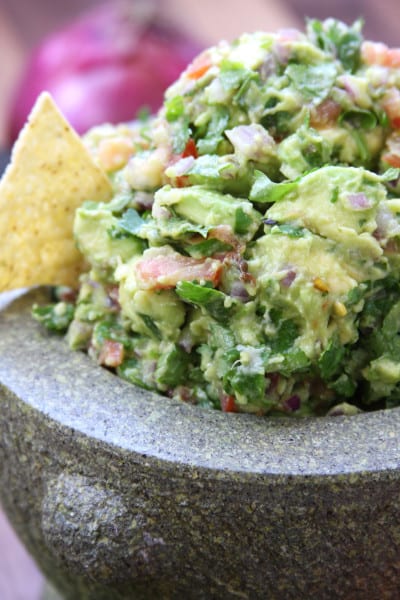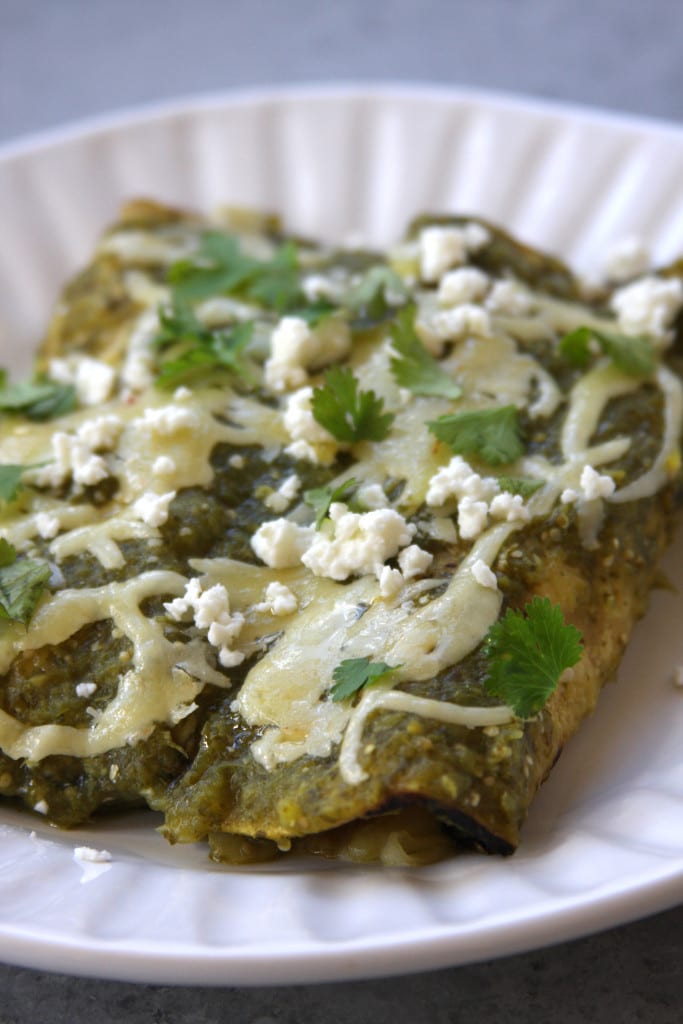 Lightened Up Salsa Verde Chicken Enchiladas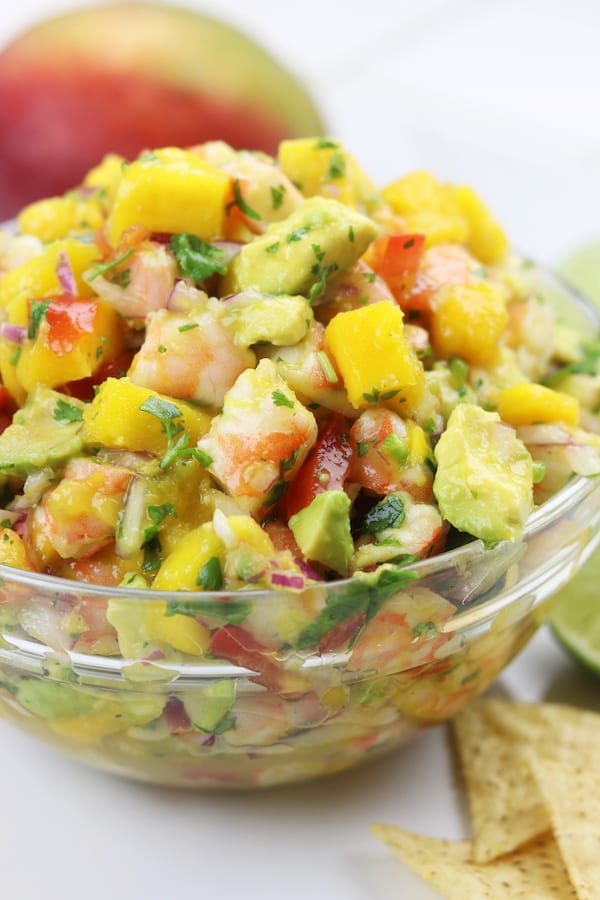 Mango Shrimp Salsa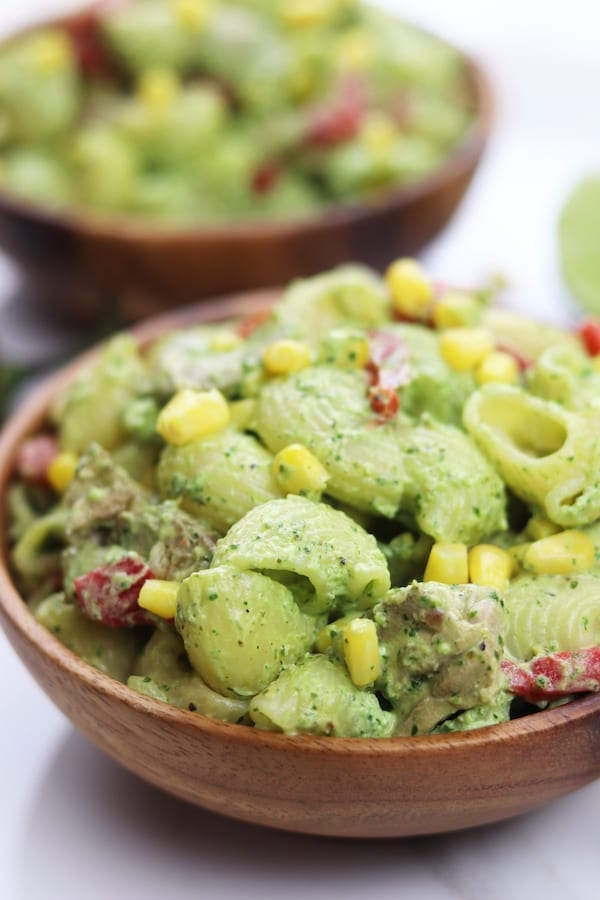 Creamy Roasted Jalapeno Pasta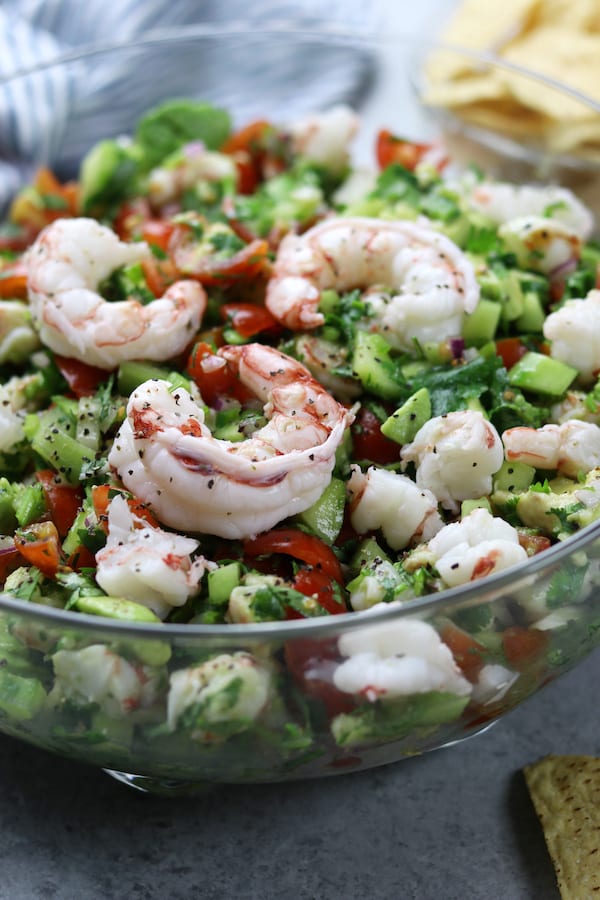 California Shrimp Ceviche
This recipe is part of Food Network's Fall Fest recipe round up. For more chili inspiration check out:
Creative Culinary: Chipotle Chile is the BEST Ever!
The Mom 100: Game-Day Ground Beef Chili
Healthy Eats: 5 Turkey Chilis That Put Beef Out to Pasture
A Mind "Full" Mom: Wine and Mustard Braised Chili
Foodtastic Mom: Slow Cooker Chili Verde
Hey Grill Hey: Smokin' Hot Chili
Mom Loves Baking: Quick and Easy Chili
Taste with the Eyes: Korean Chili con Carne with Red Beans and Kimchi
Elephants and the Coconut Trees: Best Vegetarian Chili with 9 Beans
Devour: Warm Up Chilly Days with Genius Chili-and-Chip Combinations
In Jennie's Kitchen: French Lentil Chili
Swing Eats: Cincinnati Chili
FN Dish: 6 Next-Level Ways to Do Up a Batch of Chili
This recipe is also part of Meal Plan Monday.