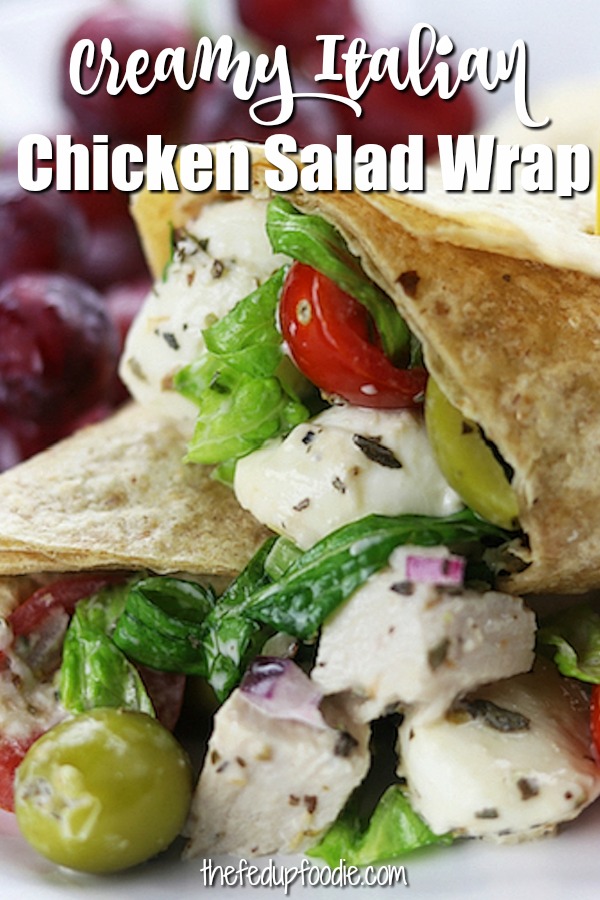 Creamy Italian Chicken Salad Wrap recipe is an easy and delicious meal. A whole wheat tortilla holds baked chicken, mozzarella cheese, veggies and a homemade creamy Italian dressing. Always a favorite as a make ahead lunch!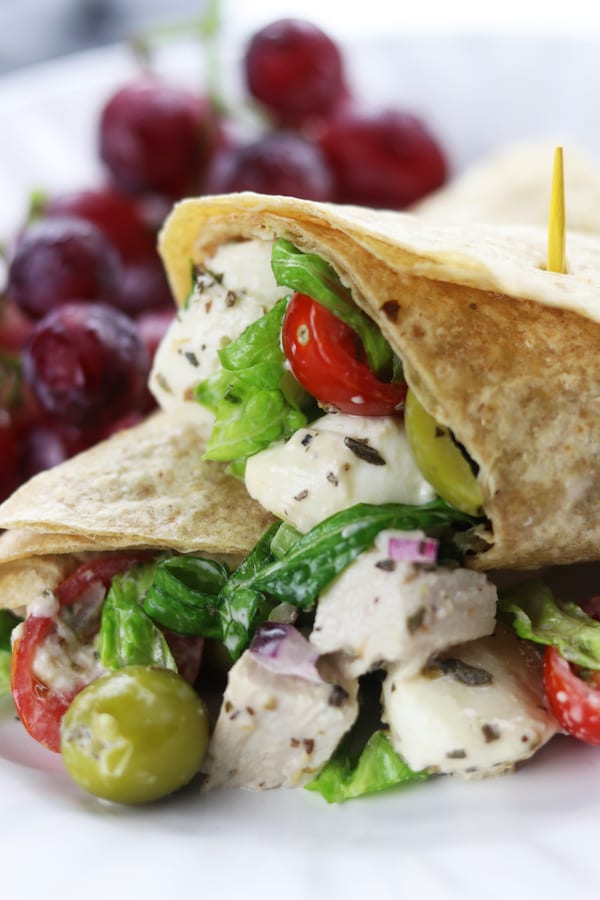 This post may contain affiliate links which I earn a small portion in sales if a purchase is made. Rest assured though, it is never at any additional cost to you.
Have you ever had a week where you wonder "ok God, what else is going to get thrown at me"? That was this last week for me. I felt like every time I turned around there was either a major life change, some form of tragedy or something that needed my immediate attention. It was one of those weeks where I kind of expected a flood, famine and locusts to also hit. While I have been busy putting out fires and contemplating the deeper meaning and lesson to be learned from all the events of the week, we still needed to eat and I still needed to be creating recipes. Needless to say simple was required, needed and necessary this week. This Creamy Italian Chicken Salad Wrap fit the bill. I enjoyed this so much and had forgotten how amazing cold Italian salads are. This will definitely be my new go to lunch for quite awhile.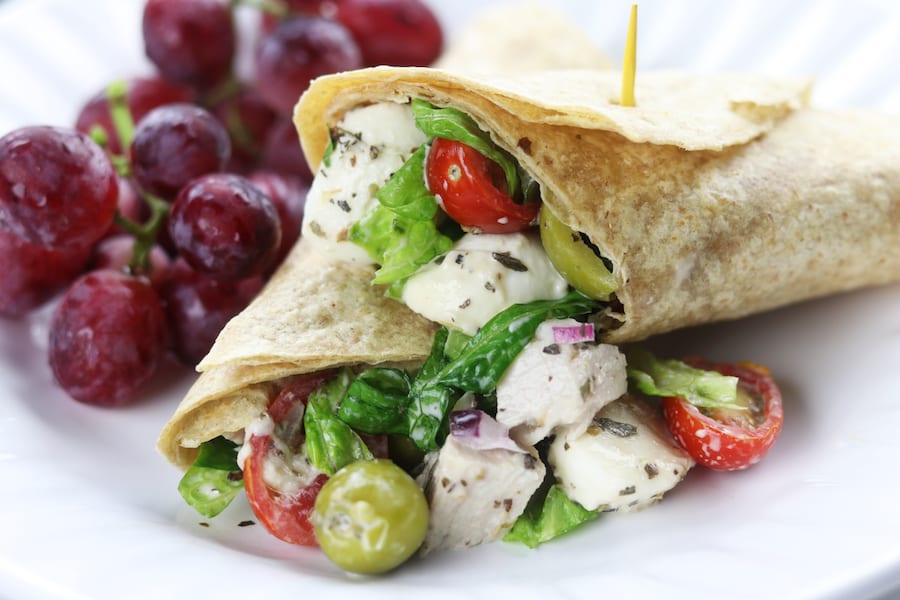 Why make this Creamy Italian Chicken Salad Wrap as a cold lunch:
Back when I used to punch a time clock I only had 30 minutes for lunch. By the time my lunch break usually hit I was starving and generally desperately needing to decompress for a few minutes. One of my go to lunches for the longest time was a frozen black bean burrito. I loved eating this for lunch but by the time I heated it up, let it cool off and ate it, my lunch break was over. I always felt like I was frantically stuffing my face right before I had to clock in. I started to realize that if I wanted time to decompress I needed to start bringing cold lunches. The beauty of a cold lunch like this Creamy Italian Chicken Salad Wrap is that it is pre-assembled so you pull it from the refrigerator and can immediately start eating. When I started bringing cold lunches I noticed I would still have 15 minutes to relax and the last part of my day was so much easier. Plus it's an easy way to get more veggies in and who couldn't use that?
Tips about Creamy Italian Chicken Salad Wrap:
The olives you see in the video are not your traditional green olive. They are Lindsay Naturals Green Olives that are cured in water and sea salt. They are like a black olive but even better. If you have never tired them I highly recommend it as they taste great in salads, pastas and all kinds of Italian meals. (affiliate)
Adjust the veggies to your preferences. I loved this so much that I took the leftovers the next day and added them to more lettuce and just ate it as a salad. Doing this is a perfect option for those needing gluten free.
Hint, hint…avocado also tastes fabulous in these wraps.
You can either buy pre-baked chicken breasts but baking them yourself is incredibly easy. To do so place your chicken breasts in a baking pan. Drizzle with olive oil and salt an pepper. Place in a preheated 350℉ oven for 30 minutes or until they reach an internal temperature of 165℉. Remove, let cool and refrigerate until needed.
Outside of making my own mayonnaise I always lean towards Chosen Foods Avocado Mayonnaise because of their clean ingredients. (affiliate)
I love containers in this style for packing lunch and I would be lost without my stainless steel baking pan for baking the chicken. (affiliate)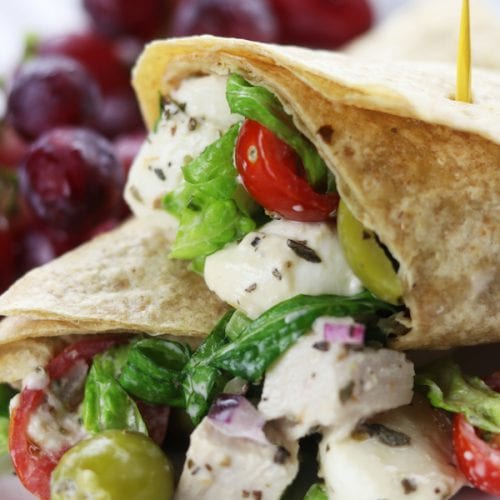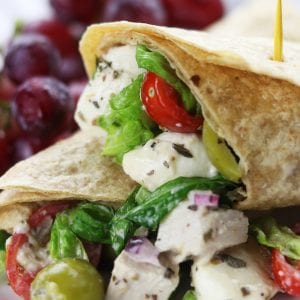 Creamy Italian Chicken Salad Wrap
Creamy, delicious and easy cold make ahead meal.
Print
Pin
Rate
Ingredients
2

baked chicken breasts

*see tips above

4

whole wheat tortillas

1

cup

cherry tomatoes

4-6

romaine lettuce leaves

1/4

of red onion

*diced about 1/3 cup

4

oz

mozzarella balls

*cut in half

3

oz

1/2 can green olives

*see tips above
Dressing
2

tbsp

avocado mayo

2

tsp

red wine vinegar

1/2

tsp

garlic powder

1

tsp

oregano

1 1/2

tsp

basil

1/4

tsp

salt

black pepper to taste
Instructions
Cut baked chicken breast into cubes (see tips above for baking instructions) and place into large mixing bowl. Cut tomatoes in half and prepare onion, lettuce and mozzarella. Place in mixing bowl along with olives. Refrigerate while preparing dressing.

In a small mixing bowl place mayo, vinegar and all spices. Whisk well. Pour over chicken and veggies. Toss well.

Serve in a tortilla or in extra lettuce for gluten-free option.
Notes
*Please use as many organic ingredients as possible.*
Nutrition
Calories:
396
kcal
|
Carbohydrates:
20
g
|
Protein:
33
g
|
Fat:
21
g
|
Saturated Fat:
5
g
|
Cholesterol:
86
mg
|
Sodium:
555
mg
|
Potassium:
587
mg
|
Fiber:
2
g
|
Sugar:
2
g
|
Vitamin A:
2778
IU
|
Vitamin C:
11
mg
|
Calcium:
135
mg
|
Iron:
1
mg
Follow along on Facebook and Pinterest for more savory inspirations.
If you love quick, easy & delicious meals then check these out: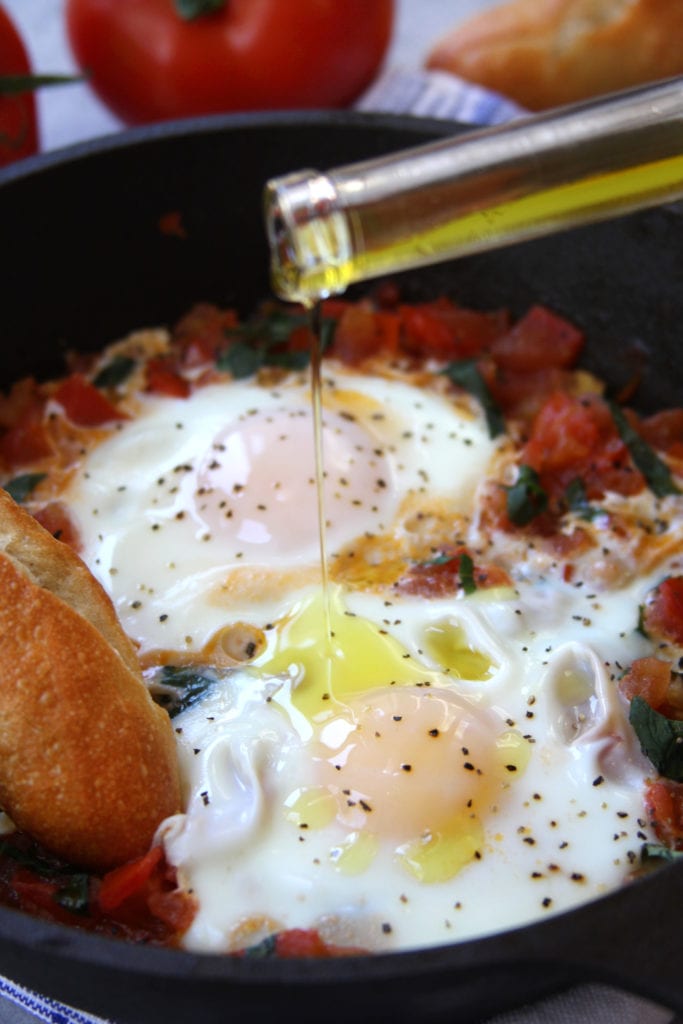 Italian Tomato and Eggs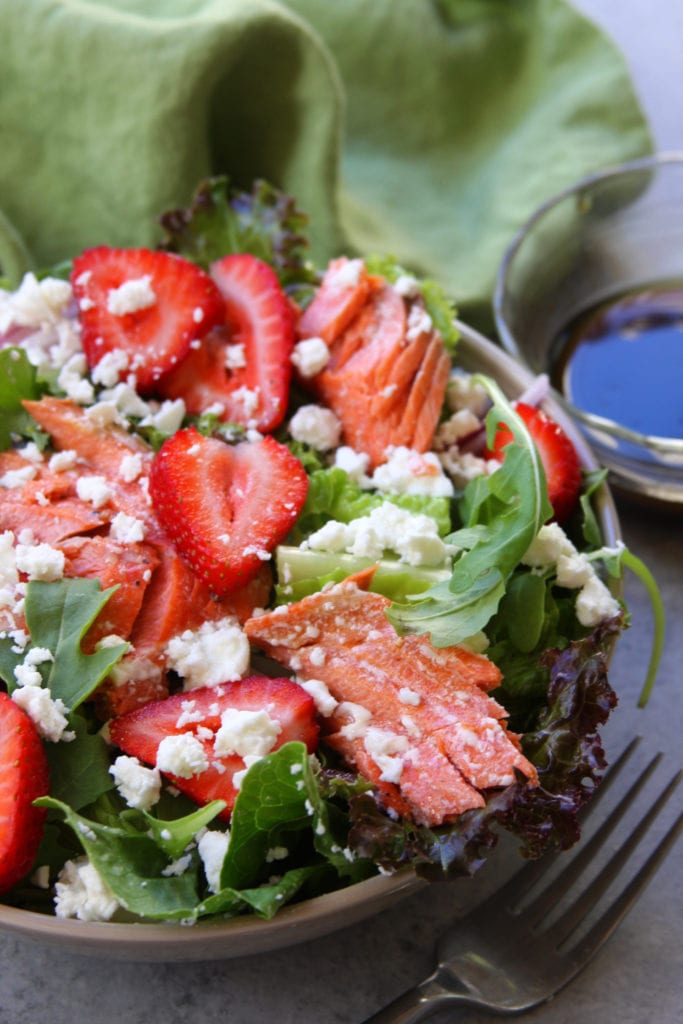 Simple Strawberry Salmon Salad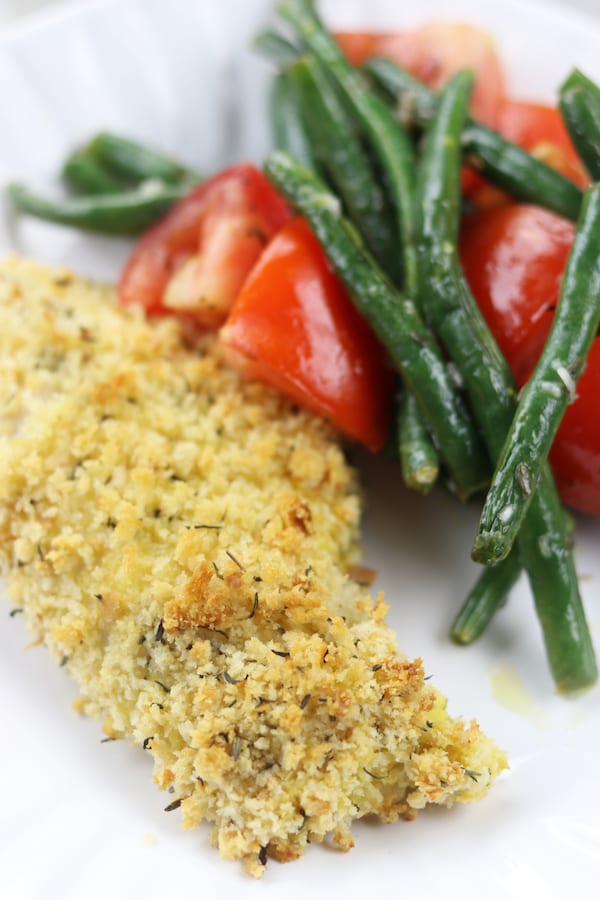 One Pan Panko Chicken and Green Bean Salad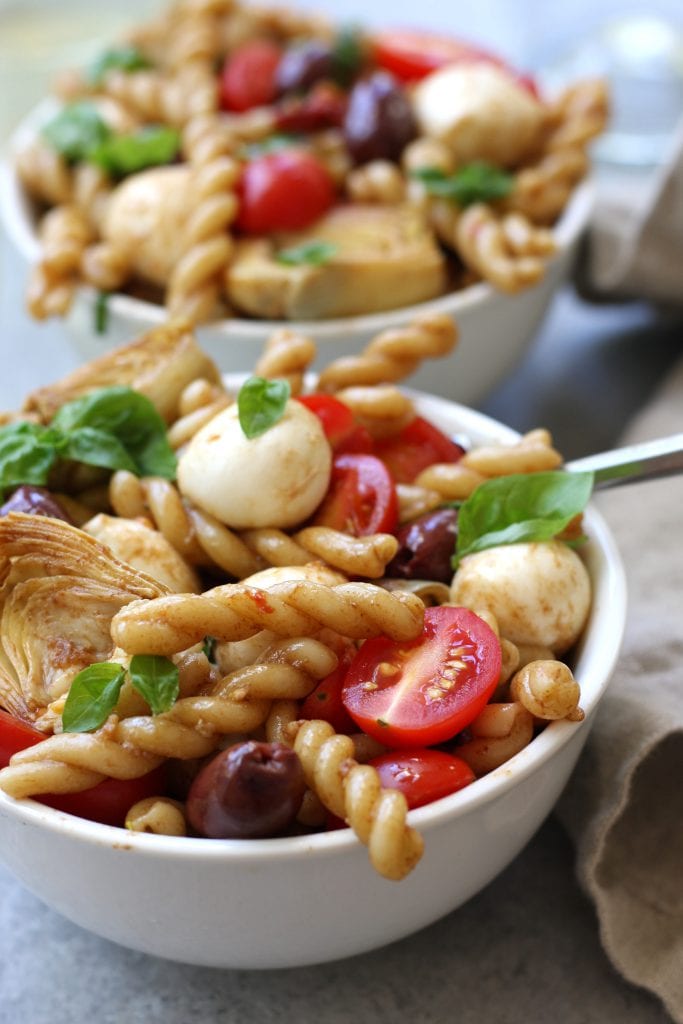 Mediterranean Delight Pasta Salad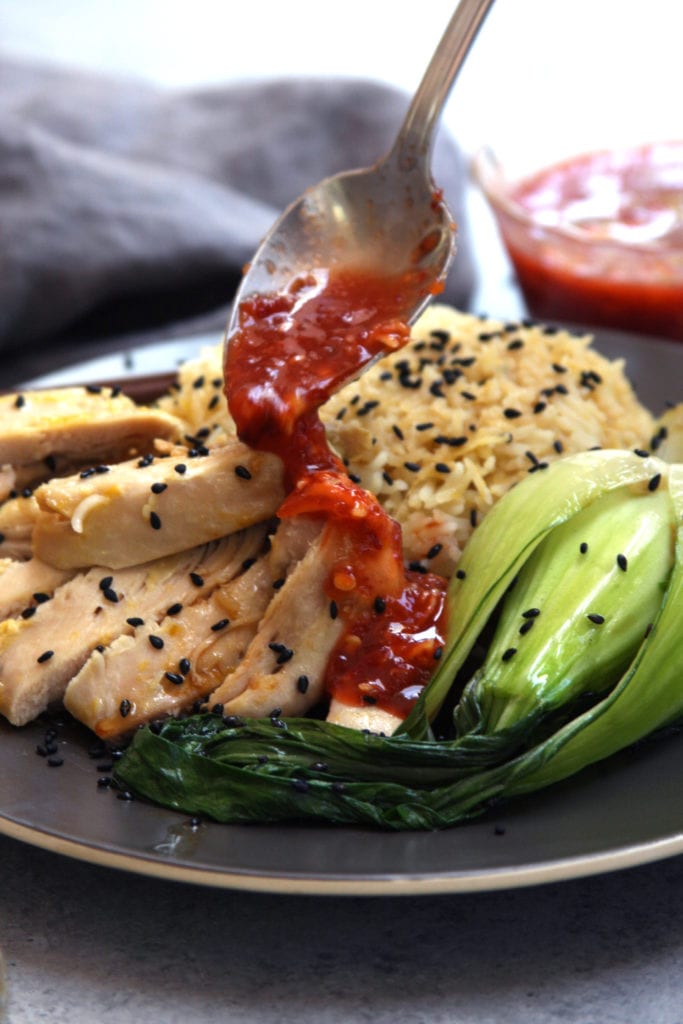 One-Pot Asian Chicken and Rice