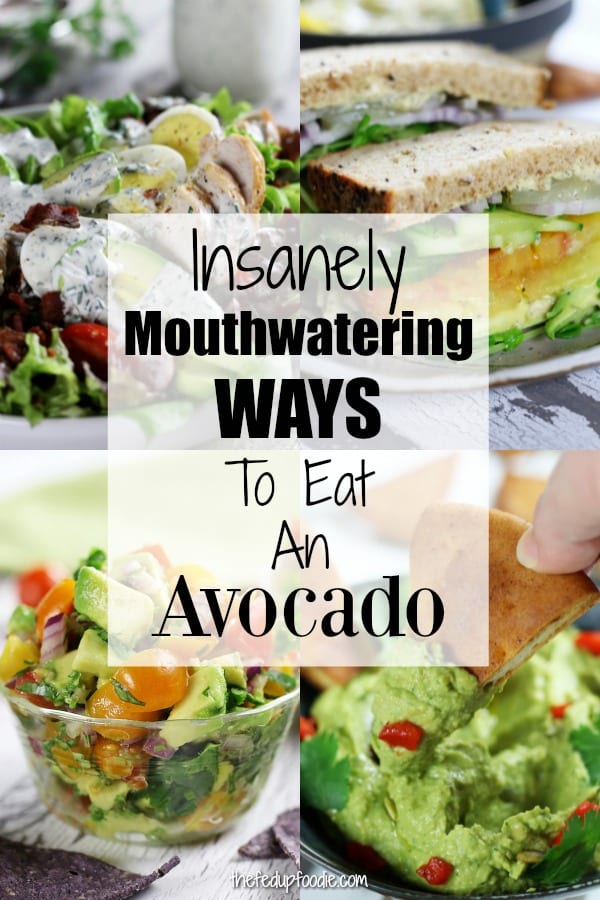 Appetizing recipe collection of Insanely Mouthwatering Ways to Eat an Avocado. If you love avocados, you are in the right place. You'll find everything from easy avocado dinners to authentic guacamole. Always healthy and delicious.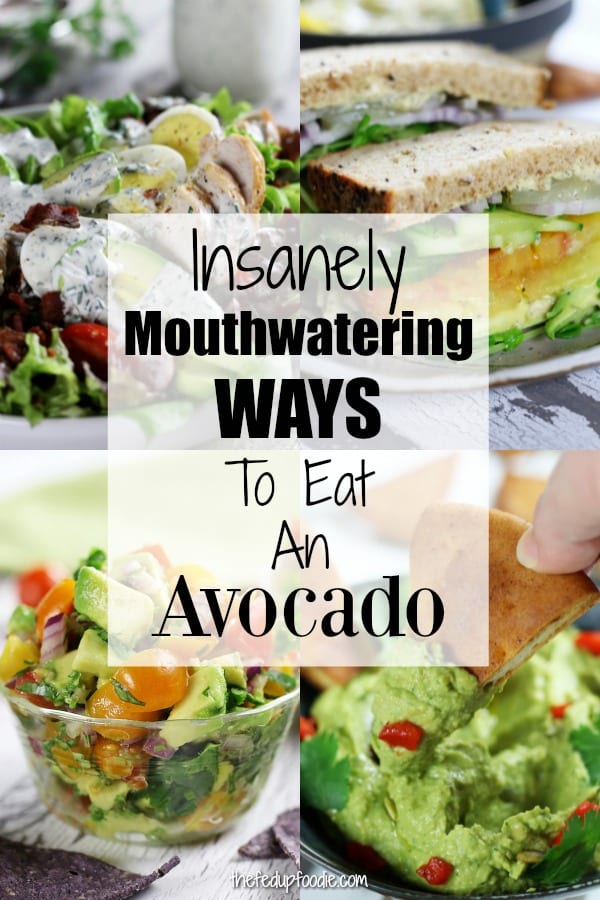 Growing up in Southern California you practically bleed avocados because they are so readily available. I remember as a child going to our city's orange orchard and buying big bags of oranges and avocados for incredibly cheap. As an older kid my favorite treat was marinated and cooked shrimp stuffed inside an avocado. As an older teen I adored homemade guacamole and often would cut open one of the baby Hass avocados and eat it as a snack with salt and pepper. Needless to say, I have a passion for avocados not only because they taste amazing, but also because of their incredible health benefits.
When Is Avocado Ripe?
First of all, perfectly ripe avocados are just beyond heavenly tasting. For many though, catching them at that point can be extremely tricky. There a few different ways to know when your avocado is ready to be eaten.
When squeezed gently a ripe avocado should have a slight give to it. The best analogy for how this feels is to have the strongest person you know flex their bicep. Give a gentle squeeze to their muscle. That is very close to what a perfectly ripe avocado feels like.
Remove the nub where the stem was. Was it easy to remove? If yes then it is ripe. Could you not remove it? It is not ripe yet.
After removing the stem what is the color of the avocado flesh? If it is bright green, it is perfectly ripe. If it is a dull brownish green, it is overripe.
Can You Eat An Overripe Avocado?
Certainly, overripe avocados can be eaten. I, however personally think they taste horrible once they transition to being overripe. Learning the tricks to catching your avocados when they are perfectly ripe is a great way to avoid eating yucky brown mush. Keep in mind, avocados can start to mold at a certain point in becoming overripe. At that point it is best to just throw them away.
What To Make With An Avocado
Below you will find all of my favorite and incredibly popular avocado recipes. In addition, here are some additional uses for an avocado.
Avocado on top of a scrambled egg.
Simple avocado toast sprinkled with salt and pepper.
Inside of a BLT.
Cut and drizzled with balsamic reduction.
Added to Creamy Ranch Dressing to be made into Creamy Avocado Ranch Dressing.
Chunky Guacamole Salsa spooned over grilled chicken or salmon.
Make Avocado Mousse.