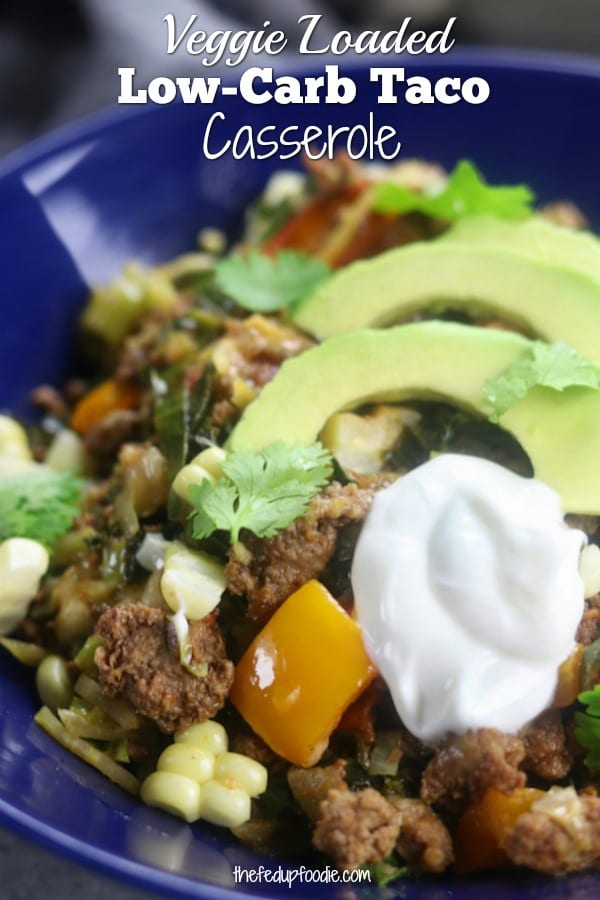 Quick and healthy, this Veggie Loaded Low-Carb Taco Casserole is a delicious way to enjoy the flavors of Mexican food without the guilt. Perfect as an easy weeknight dinner.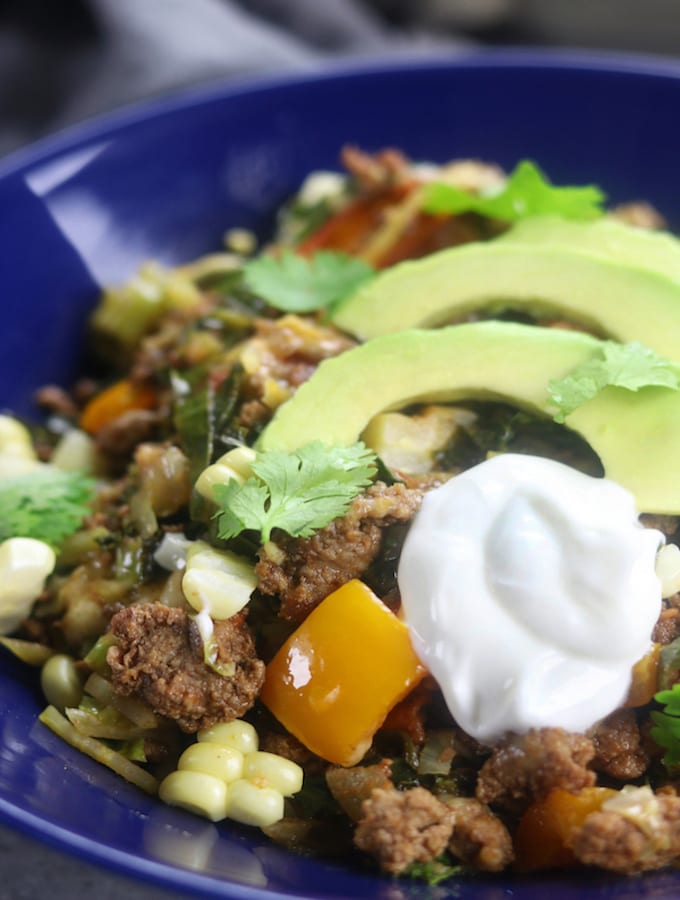 This post may contain affiliate links which I earn a small portion in sales if a purchase is made. Rest assured though, it is never at any additional cost to you.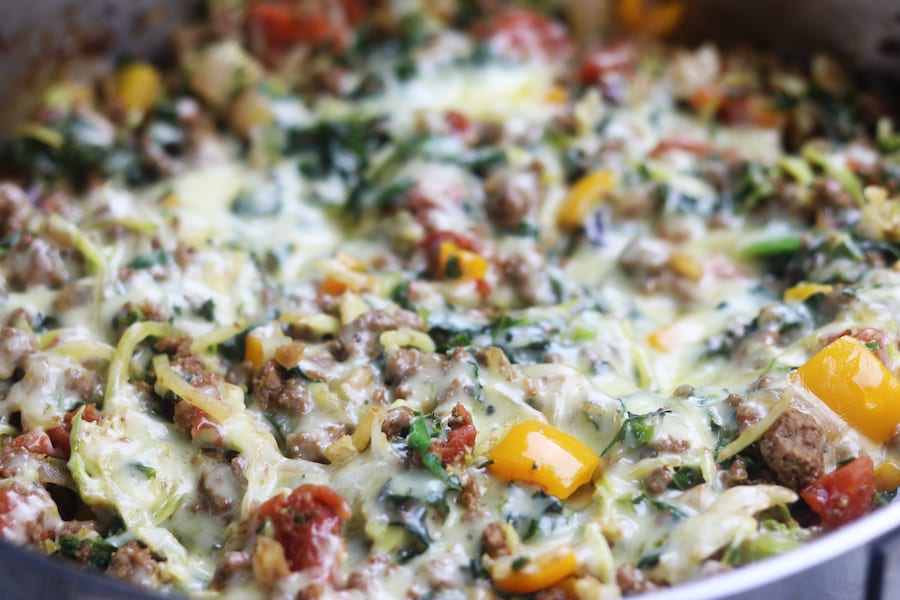 To everything there is a season…
Oh my word is that ever so true, even with weeknight dinner choices.
I would be happy as a clam if every night I could eat Chicken & Roasted Veggie Mac and Cheese for dinner with Cherry Pistachio Upside Down Cake for dessert and get away with it without gaining weight.
Challenge is, if I hope to not have an ever expanding waistline, I really need to supplement with veggie packed meals in between my happy indulgences.
Super unfair, right? If only I could eat mac and cheese every night!
If you are in that same boat of needing easy dinner ideas that are lower in calories and packed with a ton of veggies then you are in the right place.
This Veggie Loaded Low-Carb Taco Casserole fast, easy and filling.
Also, it tastes great with the ooey gooey cheese and Mexican spices.
Need a few more fast, easy and healthy meals? Ground Beef Stir Fry, Spaghetti Squash Greek Bowls and Green Curry Coconut Chicken Soup definitely fit that bill.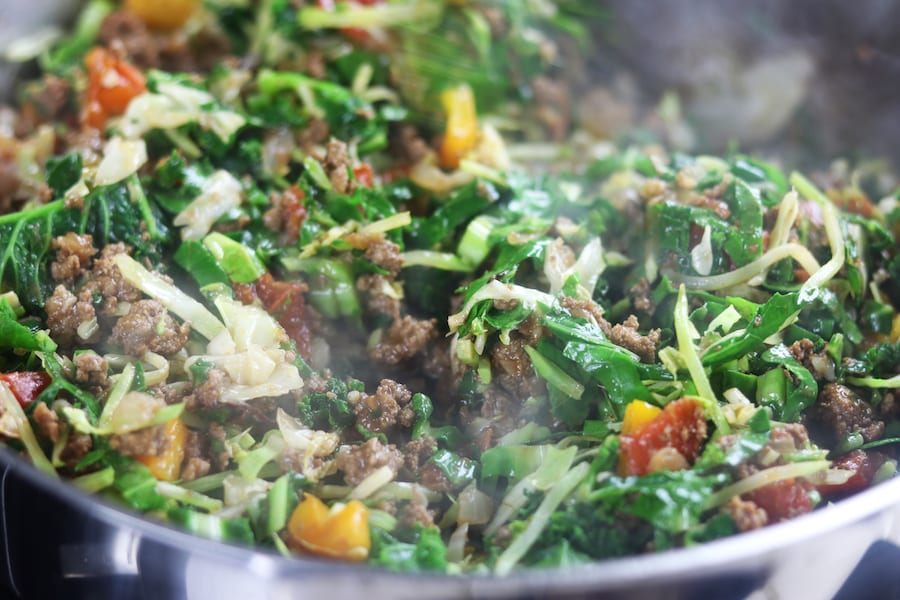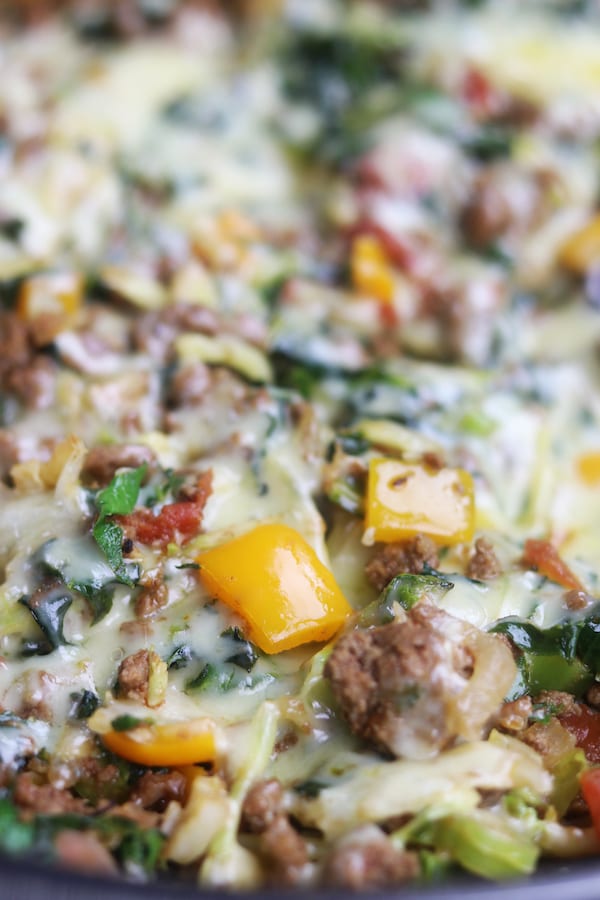 Why Incorporate Low-Carb Meals?
Let me just start by saying that The Fed Up Foodie is not a low-carb site. I have a plethora of recipes that are sinfully decadent and are bursting with carbs. I do believe though, that a balanced approach to diet is extremely important. An even stronger belief of mine is eating plenty of non-starchy veggies across the rainbow of colors everyday is crucial to overall good health.
Because I am a walking oxymoron and I am not willing to give up on some of my favorite foods, incorporating lower carb, high nutritionally dense meals as often as possible is extremely important. For me personally, it is to help keep blood sugar levels in check and to help control weight. But don't let that fool you. Caramel Macchiato Cheesecake will always be a love of mine.
Commonly Asked Questions About This Veggie Loaded Low-Carb Taco Casserole
Is this Low-Carb Taco Casserole freezer friendly?
Yes! Just make sure to not freeze the avocado and sour cream (or yogurt) and there is no need to follow the last step of baking until the night of serving.
For the best taste and texture make sure to defrost in the refrigerator a day before serving and then bake at 350℉ in a skillet or baking pan for approximately 30-40 mins or until cheese is melted.
Does this recipe work well as a meal prep for work lunches?
Yes and no. Personally, I love eating leftovers the next day for lunch but I am not a huge fan of eating the same lunch for several days in a row. If you do decide to use this healthy ground beef recipe as a meal prep for lunches, save the avocado and sour cream to add just before eating, after heating.
Is this skillet meal spicy?
No, it really is not at all spicy. The 1/8 tsp of chipotle powder just adds a nice layer of flavor but can easily be eliminated. If you are looking for some heat, adding up to 2 tsp of the of the chipotle powder would work well.
What type of skillet pan should I use?
My favorite skillet pans are stainless steel or cast iron for their overall safety and heat efficiency. This 5 quart stainless steel skillet with lid is great quality for an affordable price.
Click Photo for Product

I want to make this a dinner for two meal. How do I adjust so it serves just 2 people?
The beauty of this low-carb Mexican meal is that you can adjust not only for personal preferences but also dietary needs.
To serve 2 people, lower the amount of ground beef to 1/2 lb-3/4 lb. Doing this will give each person approximately 4-6 oz of protein. I would keep the proportions of all the other ingredients the same with the exception of just draining some of the liquid off of the diced tomatoes.
What are cruciferous vegetables and is there another type of veggie I can substitute with?
I am so glad you asked and excuse me as I nerd out for a moment.
Cruciferous vegetables are a group of veggies that are part of the Brassica family. Arugula, bok choy, broccoli, Brussels sprouts, cabbage, cauliflower, collard greens, kale, kohlrabi, mustard greens, radish, rutabaga, turnip and watercress all fall within the cruciferous vegetable category.
The reason these veggies are so important is that they are powerhouses of nutrition. There has been study after study suggesting that eating these veggies often can help support everything from cancer prevention, to blood sugar control and anti-inflammatory support. The list goes on and on.
If the mixture of cruciferous veggies is not appealing then my next recommendation would be to use either cabbage or cauliflower.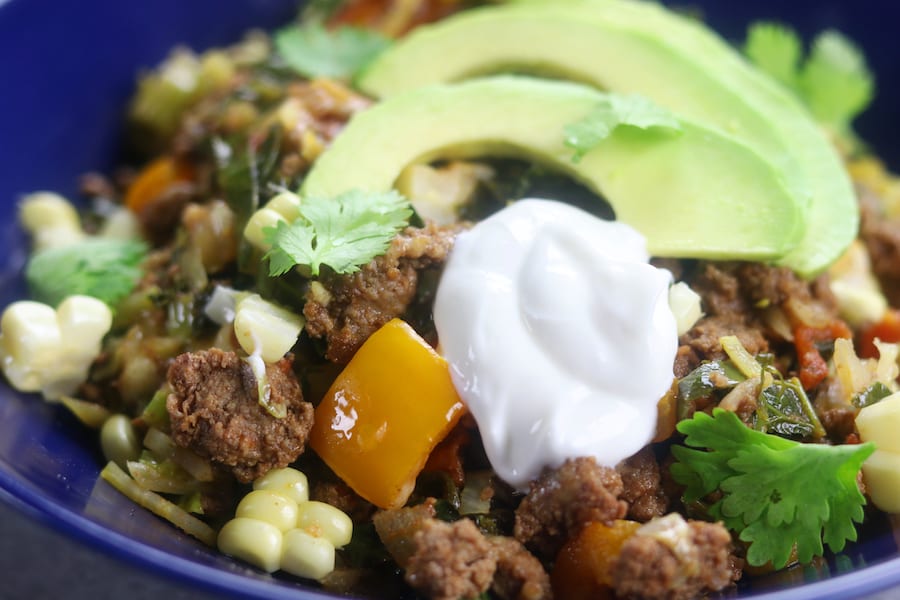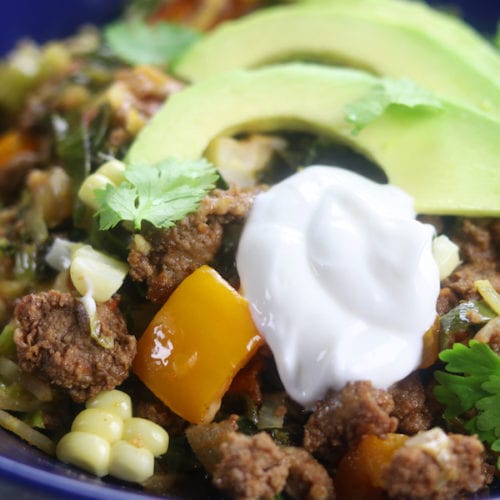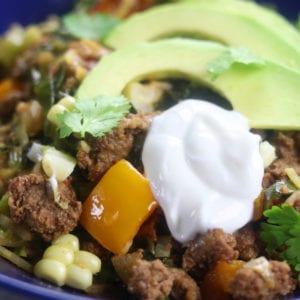 Veggie Loaded Low-Carb Taco Casserole
A filling and delicious low-carb feast perfect for weeknight dinners.
Print
Pin
Rate
Ingredients
2

tbsp

oil

1 1/4

lb

lean ground beef

1

med

brown onion

*roughly diced, about 1 cup

4-5

large

garlic cloves

*crushed or minced, about 2 tbsp

1 1/2

tsp

chili powder

1

tsp

cumin

2

tsp

coriander

1/8

tsp

chipotle powder

1/2

tsp

sea salt

1

med

orange or yellow bell pepper

*roughly diced

1

14.5 oz can

diced tomatoes

9

cups

chopped cruciferous veggies

*I used a combination of Brussels sprouts, collard greens, broccoli slaw and kale

1 1/2

cups

frozen corn

*optional (eliminate for very low-carb)

1

cup shredded

Jack cheese

*or your favorite cheese

1

ripe

avocado

garnish with cilantro, hot sauce, sour cream or Greek yogurt
Instructions
Preheat oven to 350℉.

Heat a large skillet over med/high heat. Add oil and onion. Sauté onion until slightly translucent, about 3 mins. Add ground beef and cook, stirring until no longer pink, about 6 mins. Stir in garlic and spices for another 1-2 mins.

Stir in bell pepper and continues to cook for 2 mins. Add in tomatoes (with juice) and 1/2 cruciferous veggies. Stir well and once veggies start to decrease in size, about a min later, add second half. Add in frozen corn.

Continue cooking for another 8-10 mins, stirring occasionally.

Sprinkle with cheese and bake in preheated oven for approximately 8-10 minutes or until cheese meals.

Garnish with avocado, cilantro, hot sauce and sour cream.
Notes
*Please use as many organic ingredients as possible.* 
Nutrition
Calories:
468
kcal
|
Carbohydrates:
32
g
|
Protein:
45
g
|
Fat:
24
g
|
Saturated Fat:
9
g
|
Cholesterol:
113
mg
|
Sodium:
617
mg
|
Potassium:
1679
mg
|
Fiber:
3
g
|
Sugar:
3
g
|
Vitamin A:
2508
IU
|
Vitamin C:
284
mg
|
Calcium:
369
mg
|
Iron:
7
mg
Need easy dinner inspiration? Then you will love these recipes!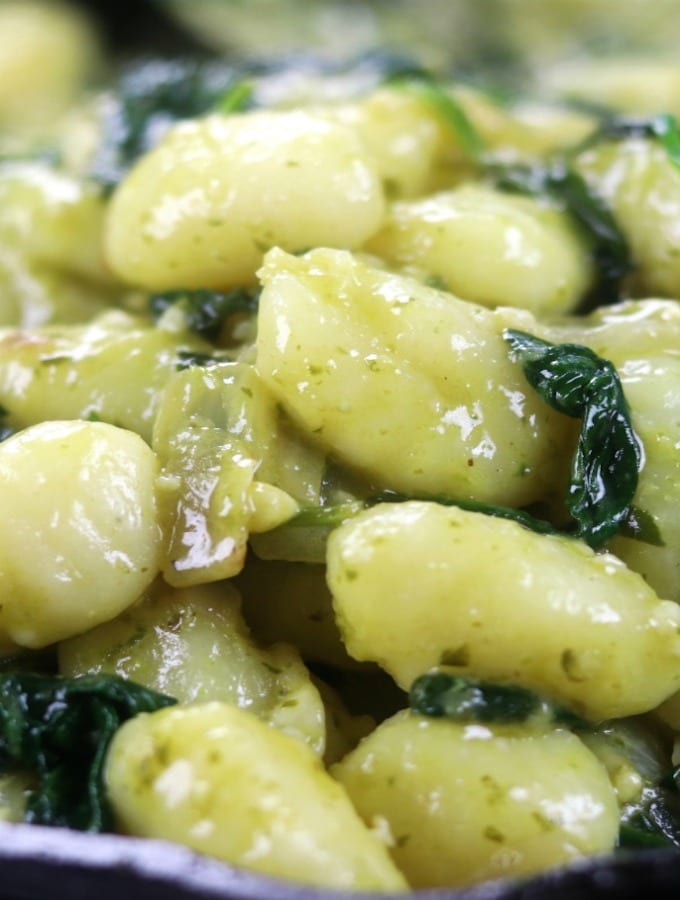 Easy Weeknight Spinach Pesto Gnocchi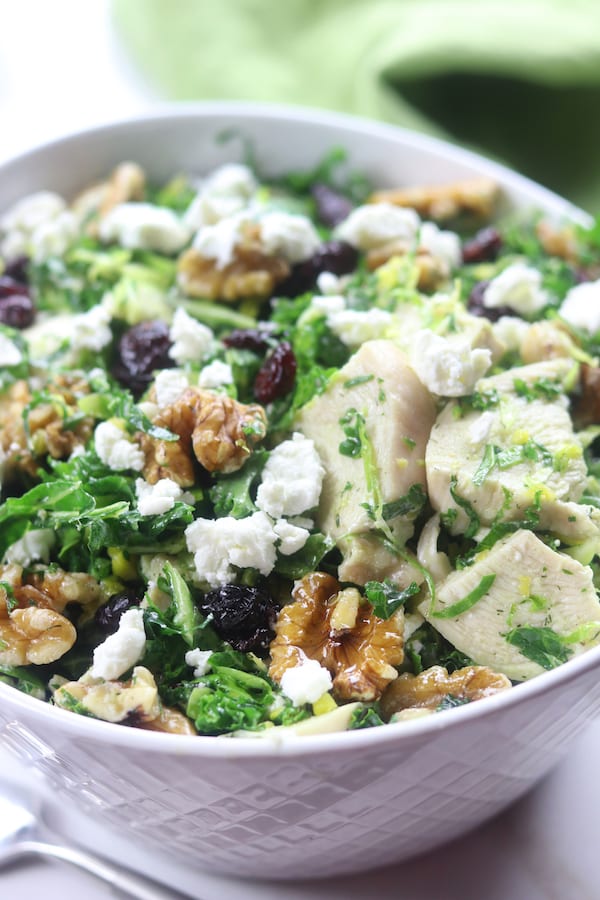 Kale and Brussel Sprouts Salad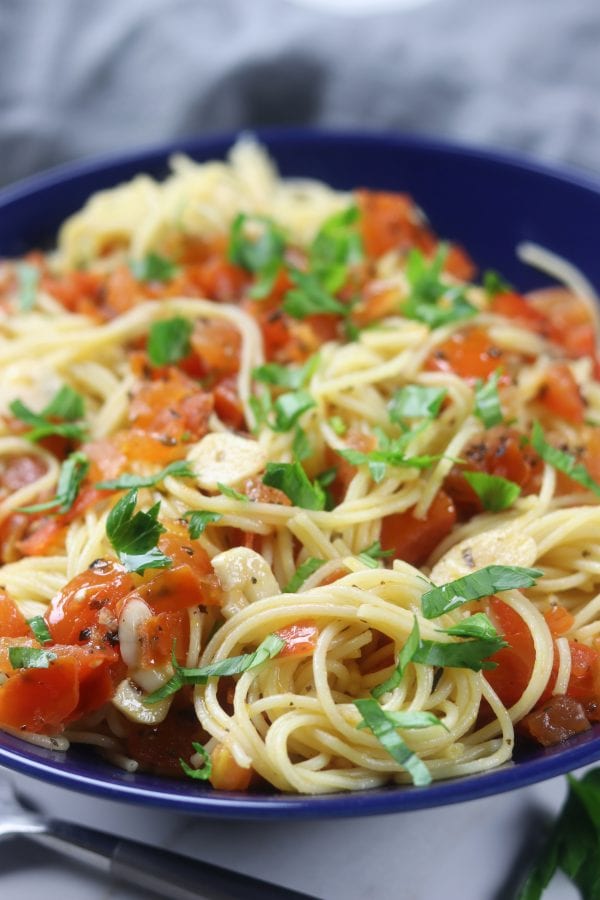 Simple Angel Hair Pasta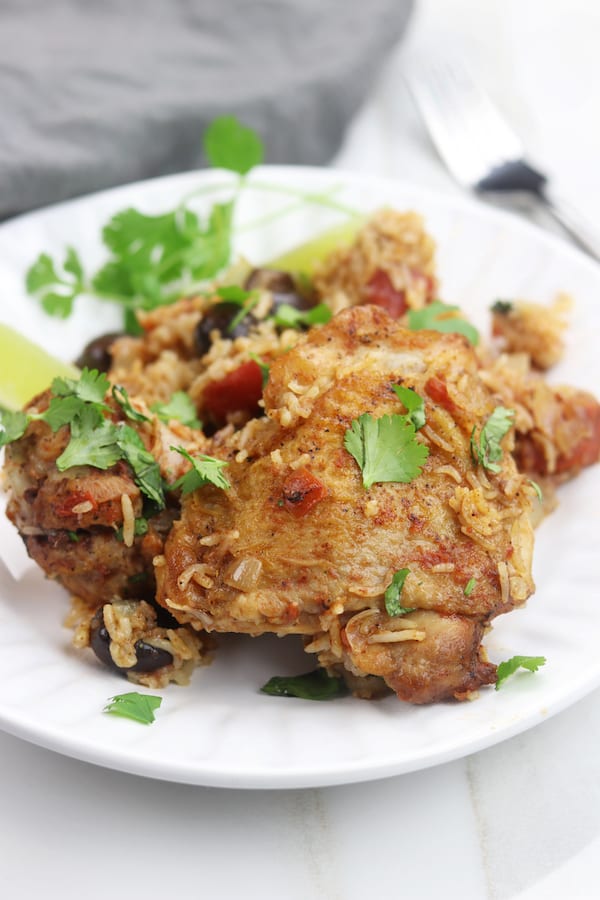 One Pot Spanish Chicken and Rice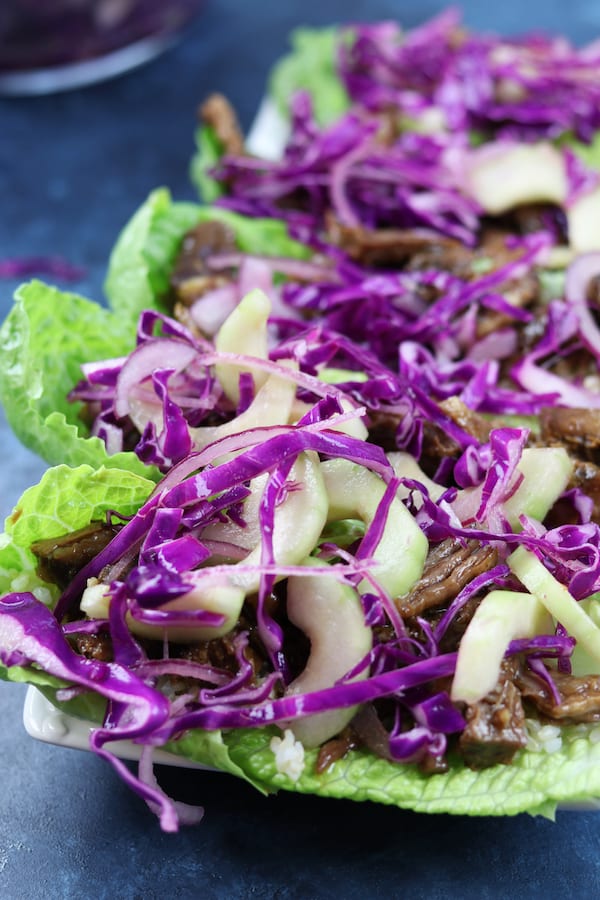 Crockpot Beef Asian Lettuce Wraps