My most requested side dish for BBQ's, Skinny Red Potato Salad is a healthy and refreshing version of an old summer classic.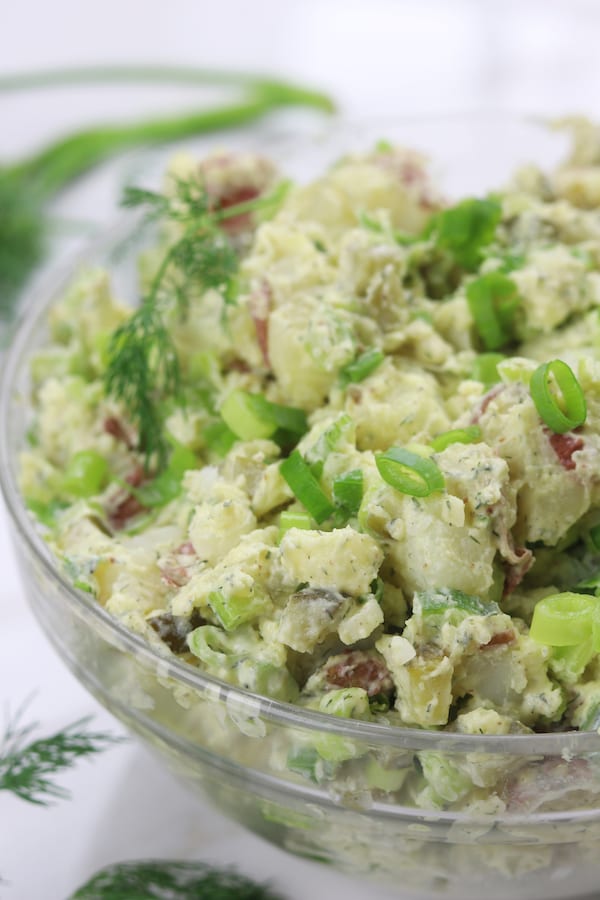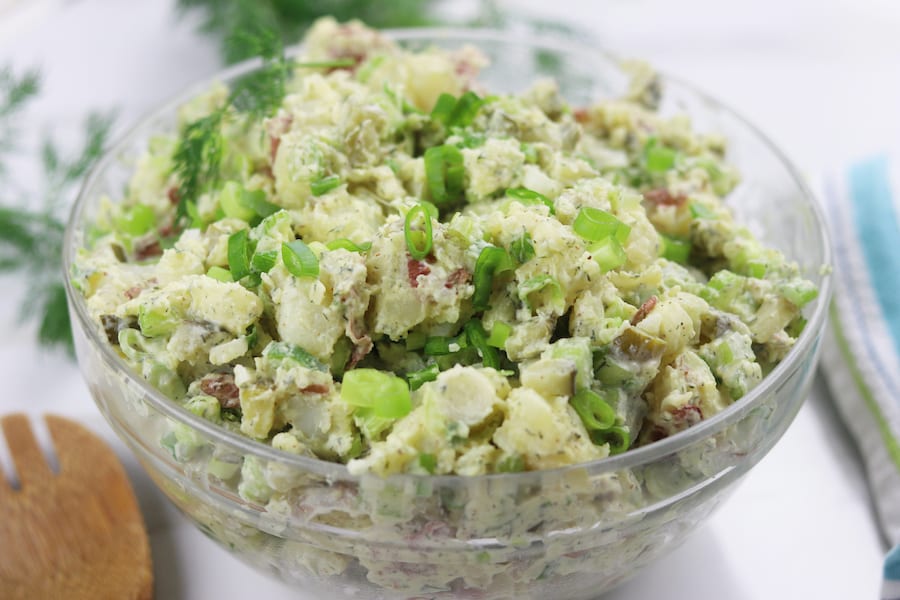 I have been making potato salad for longer than I can remember and I have never used a recipe for making it. My mom taught me well. She often cooked by sight and therefore I became a cook that cooked by sight. When friends would ask me for my recipe I always felt like a deer caught in headlights. I couldn't tell them proportions. Sadly "a pinch of this and a dab of that" was not enough of an explanation. One of the first benefits of becoming a food blogger is I am forced to perfect my recipes as closely as possible. There is quite a bit of time, thought, research and practice that goes into each recipe. Some recipes will be great and others will just be so so. For this Skinny Red Potato Salad the time was well worth it.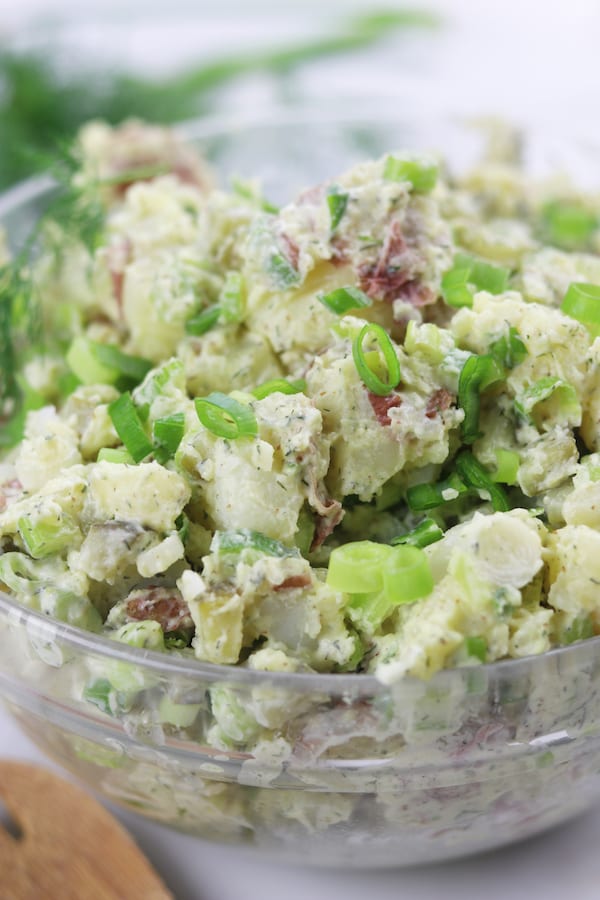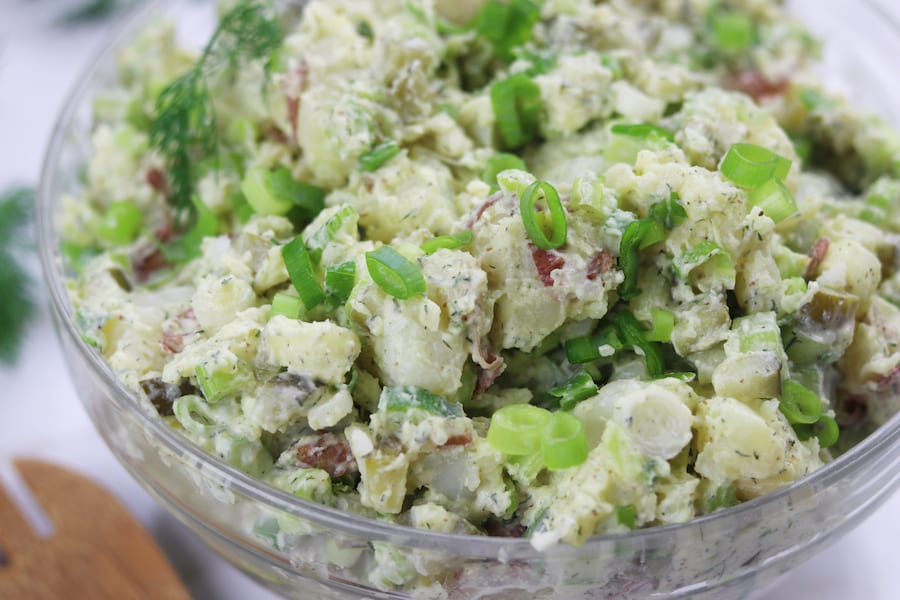 Tips about Skinny Red Potato Salad:
The dill and green onions in this Skinny Red Potato Salad bring a refreshing twist that I absolutely adore. (affiliate)
I also love using Braggs Raw Apple Cider Vinegar . (affiliate)
Using half non-fat Greek yogurt and half mayo is a wonderful way to lower the fat but not the creaminess. I absolutely adore Chosen Foods Avocado Mayonnaise. (affiliate)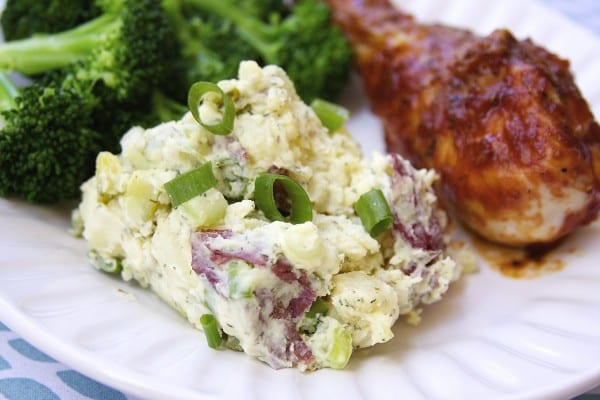 This Skinny Red Potato Salad is the perfect make ahead side dish to accompany hot dogs, hamburgers, ribs or our Stick To Your Ribs BBQ Sauce and BBQ Chicken.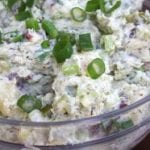 Skinny Red Potato Salad
A Classic summer side dish that is light, herby and the perfect balance of crisp to tanginess.
Ingredients
2 1/2

lbs

red potatoes *6-7 med size

2

tbsp

sea salt *for boiling potatoes

6

oz

container plain Greek yogurt

1/2

cup

mayo

2

tbsp

stone ground or brown mustard

1

tbsp

yellow mustard

2

tbsp

raw apple cider vinegar

3

stalks celery diced *about 1 cup

4

small pickles diced

4

stalks green onions diced

1

tbsp

dried dill

1/2

tsp

onion powder

1/2

tsp

garlic powder

salt & pepper to taste
Instructions
Wash an cut potatoes into large chunks placing in a soup pan or stock pot. Cover potatoes with water. Add 2 tbsp salt and bring to a boil. Once boiling cook for 8-10 minutes or until tender with a little bit of resistance in the center. Drain potatoes in colander and let cool. Potatoes will continue to cook while draining.

Chop veggies and add to a large bowl along with all other ingredients. Mix until potatoes have become desired consistency.

Refrigerate for at least 2 hours. Garnish with chopped green onions or chives.
Recipe Notes
*Please use as many organic ingredients as possible.*
For other delicious summer sides check out these recipes: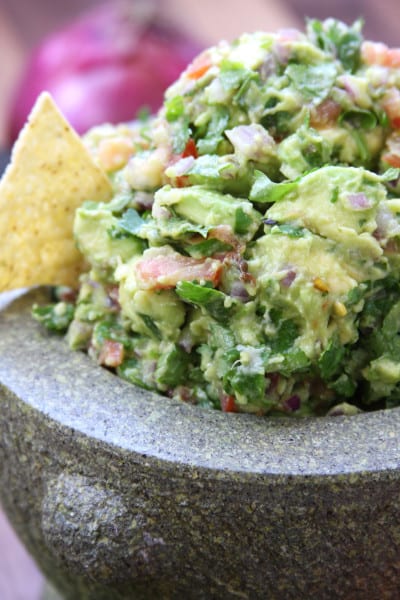 Simple Healthy Guacamole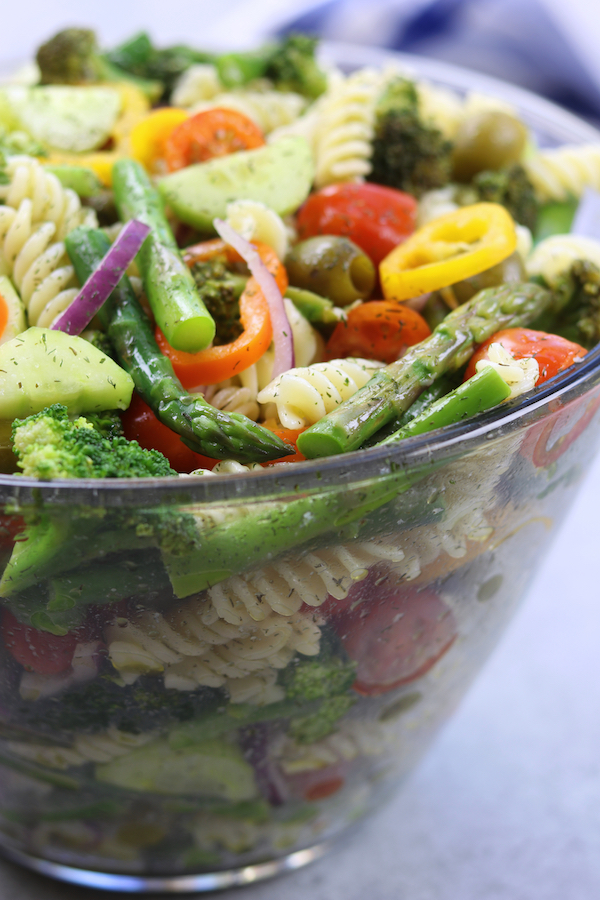 Springtime Pasta Salad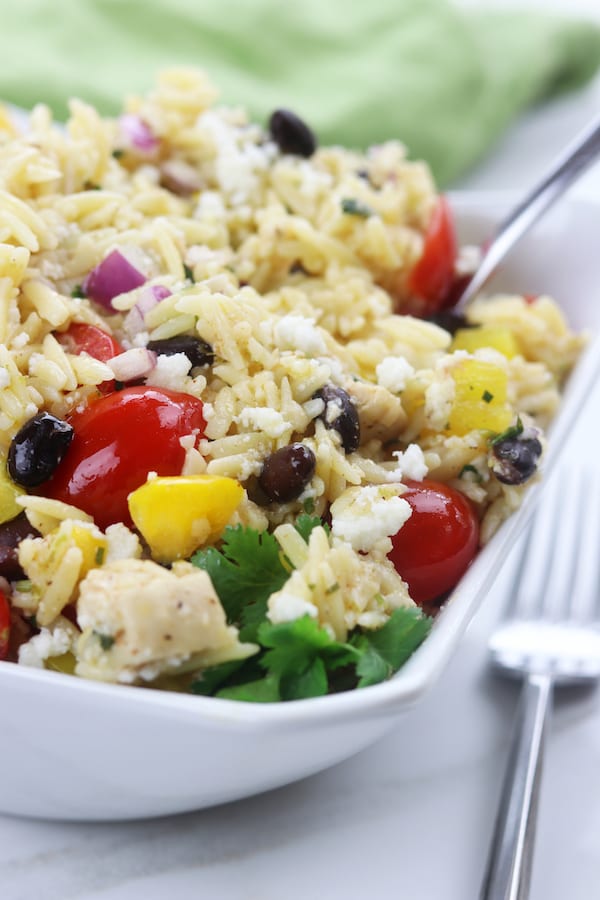 Cilantro Lime Confetti Orzo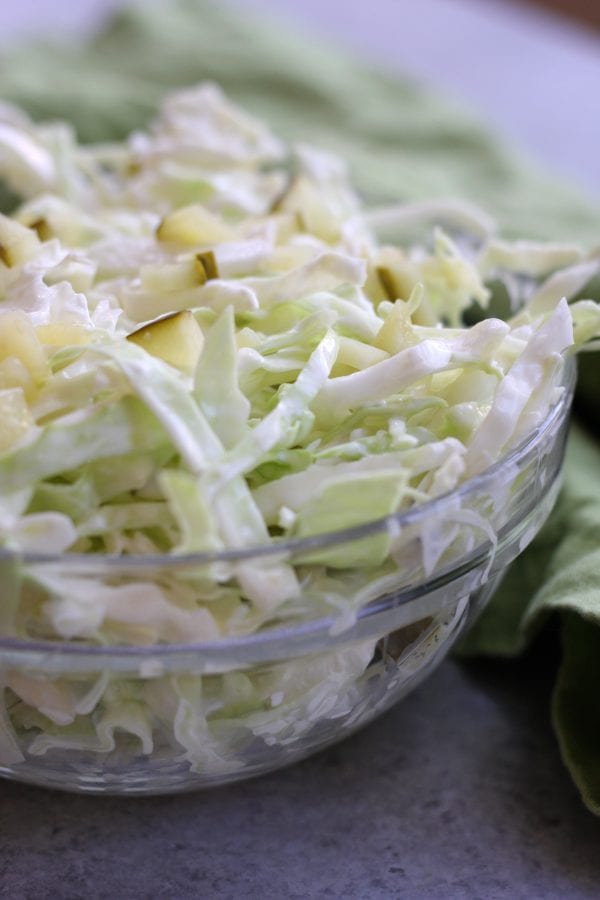 Simple Coleslaw